The Surprising Educational Attainment of Our Favorite Celebrities
There's no denying that education is an important aspect of life. It can bring an easier path towards success, and it would also act as a buffer in case our first career does not pan out the way we initially envisioned. For normal people, getting a college degree might be our biggest chance to get that golden ticket to success, but for these stars, learning might even come as a pastime. However, not all stars are lucky enough to finish their college studies. Most of them even dropped out to make way for their career aspirations.
With that said, let's take a look at some of the famous personalities and the level of education they have managed to attain despite their busy work schedules. Most of them would shock you and will leave you in awe. Others even had a couple of courses under their belts while the rest are satisfied with their high school diploma.
Now that the introduction has been set let's dive down and browse through the educational attainment of our favorite Hollywood celebrities!
1. Demi Moore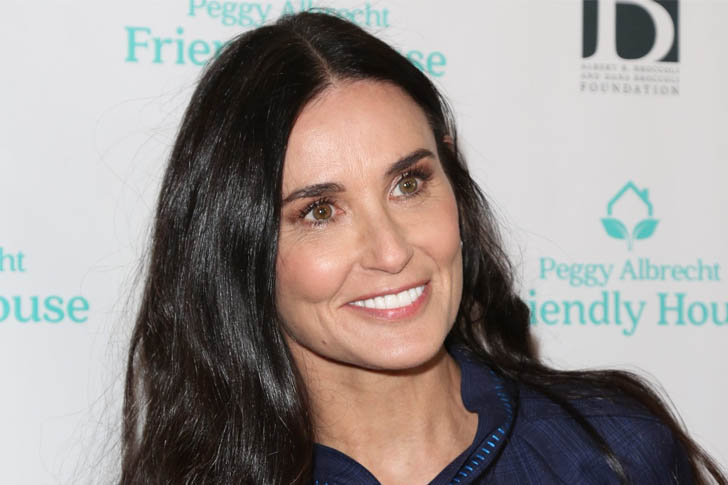 Demi Moore is considered one of the finest women in Hollywood, and she has held this reputation for a very long time now. In fact, she has been in the industry since her teenage years. With that kind of background, we can clearly see that she worked her way to the top of the Hollywood ladder as she slowly built up her credit score at a very young age.
We also have to consider that she walked away from home and left her junior year in high school to work full time in the show business industry. Demi's bold decision paid off for her big time, and just look at her now— she's one of the most sought-after personalities of her generation.
2. Mayim Bialik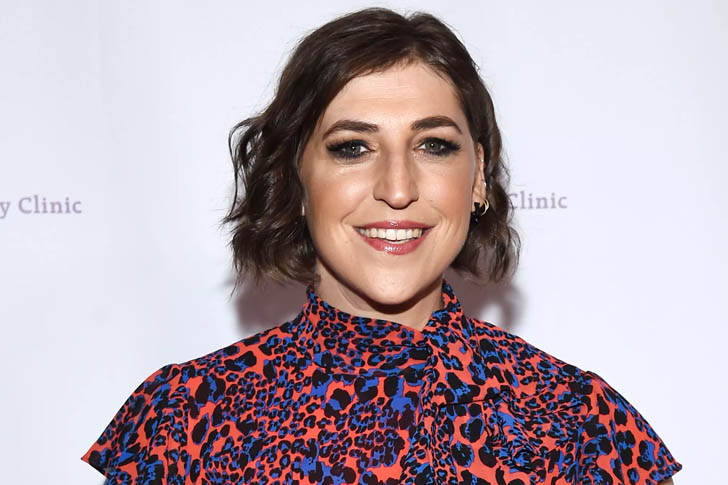 Mayim Bialik played the love interest of Sheldon Cooper and the genius that everyone loves, Amy Farrah Fowler. In The Big Bang Theory, she was shown that her character was a cut above the rest with the amount of I.Q. she got, just like the rest of her geeky peers on the show. It turns out that her character has a lot of similarities with her in real life.
Mayim also got a B.S. degree in Neuroscience, just like her character in the sitcom. Her aim was to get top grades for her to become eligible to study medicine. But instead of medicine, she ended up getting a Ph.D. in Neuroscience that came from the University of California, Los Angeles (UCLA). She already secured her future just in case she opts to retire early from acting.
3. Jessica Alba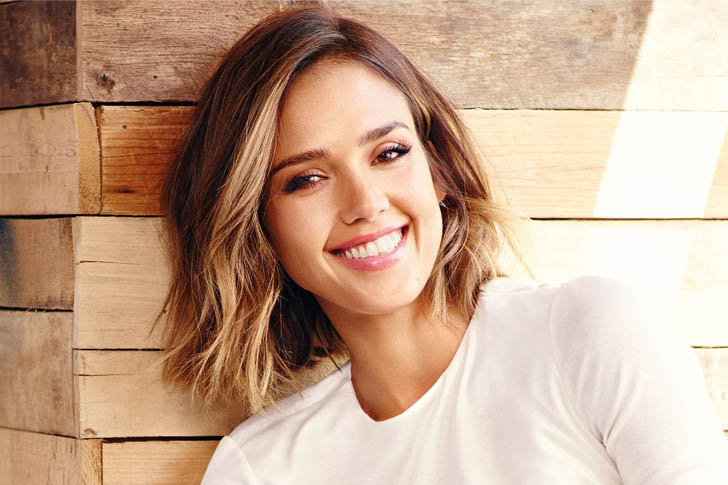 The beautiful actress Jessica Alba admitted that she felt low and inferior, especially during her early days in Hollywood, because of the fact that she wasn't able to get any college degree. Well, we can certainly understand her feelings since most of her peers already finished their studies without any hiccups.
However, we also have to take note that she wouldn't reach the same level of success if she held back even a little from her acting days to make room for her studies. Good thing, she managed to make up for this with her excellent sense of managing her own business. Currently, she has a couple of investments made under her portfolio, and it has been very vital for her continuous financial success.
4. Ryan Gosling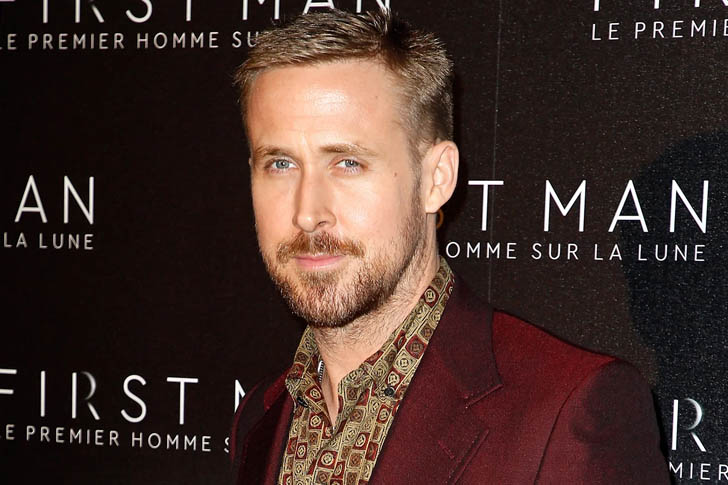 The actor Ryan Gosling first rose to stardom as a child star, and as we can all imagine, he clearly did not have enough time to focus on his studies because of his early work schedule. That cost him his entire high school years, and he wasn't able to finish that phase of his studies because of acting.
For now, we are not certain if he's willing to add his academic records to his long list of accolades, but that's always welcome in our books. Should he choose to go back to his studies to pursue a degree or only do it for his individual satisfaction, we can clearly say that his fans would support him throughout the entire process.
5. Matt Damon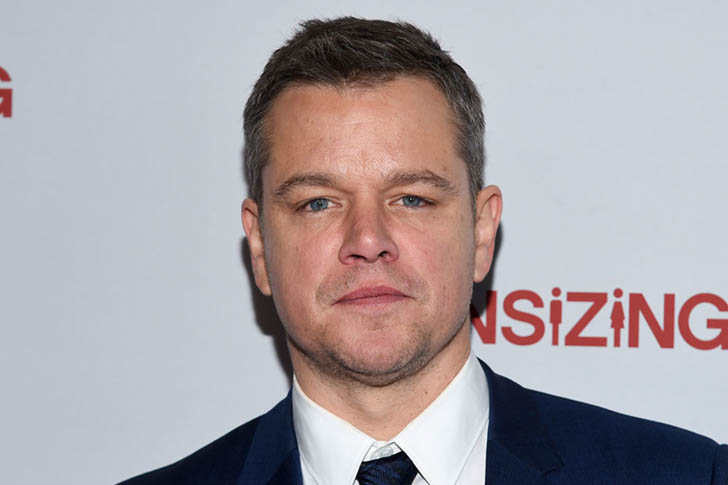 The Bourne Identity star, Matt Damon, spent a couple of years as a student at Harvard, but he couldn't get the chance to finish his studies there. Instead, he focused on his acting career and managed to make a name for himself as one of his generation's top actors. Good thing, his career choice paid off big time!
On the bright side, he managed to get an honorary degree from the university in 2013, along with all the contributions he made towards the acting industry. For now, we are not certain if he had any plans of going back to his studies, but from the looks of things, he might be contented and pleased with the achievement he has right now.
6. Natalie Portman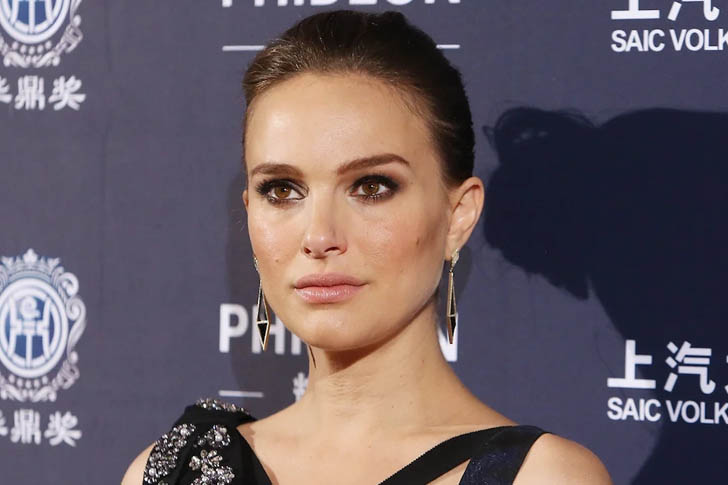 There are only a few people in Hollywood that treasure education more than anything, and it seems like the actress Natalie Portman is one of them. We have to give her a huge shout-out since she prioritized her studies, unlike other actresses of her caliber who have dropped out from their studies to pursue a career in acting. We are not giving these actresses a huge thumbs down, but we are just recognizing the effort and investments Portman made for her education.
Let's just take a look at what she did during the premiere of Star Wars: Phantom Menace. She skipped the premiere just to make way for her high school exam. Later that year, she enrolled at Harvard University, where she got her B.A. in Psychology.
7. Eva Longoria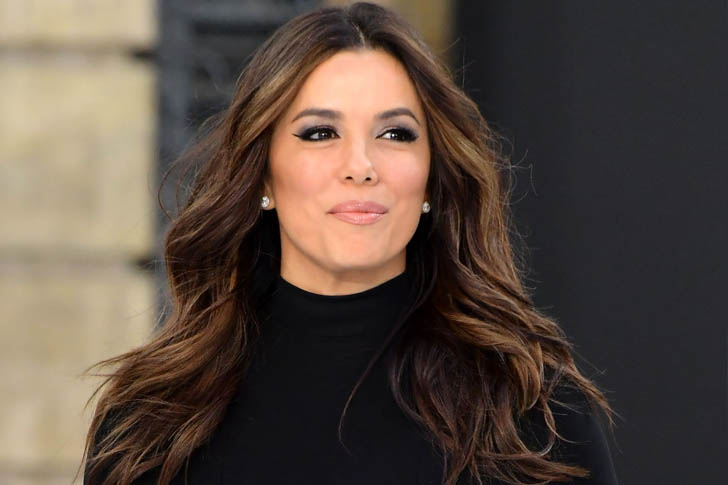 We all love Gabrielle Solis of the Desperate Housewives, and that was portrayed by none other than Eva Longoria. She's one of Hollywood's top talents and is also considered one of the most successful individuals in show business. With the success she enjoys as an actress, people easily overlook her impressive educational attainment.
We have to give her huge credit for her impressive academic record. First of all, she managed to get a diploma in Kinesiology. And for those who didn't know what that is, it's a scientific study movement present in humans and non-humans. Her impressive record only gets better when people find out that she already earned her master's from California State University, Northridge. She's clearly an all-around winner in our books.
8. Carrie Underwood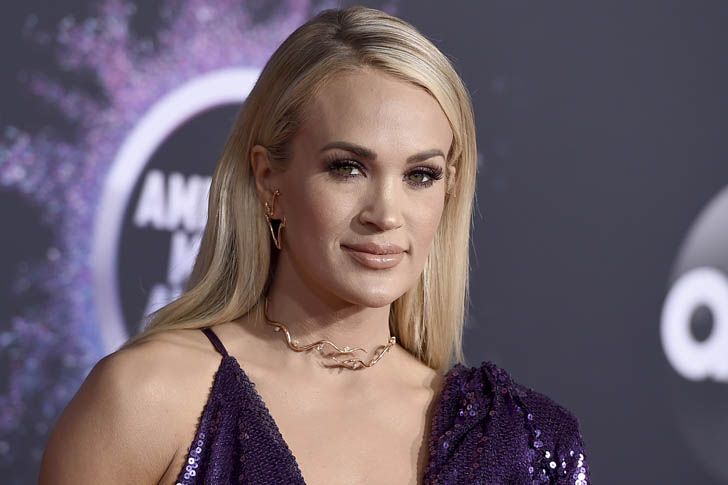 We believe that all of us know who Carrie Underwood is. She's a bonafide superstar who hit the jackpot prize with the help of her angelic singing voice. However, only a few people know that she's also shown very good academic records that earned her the title of magna cum laude coming from Northeastern University. Really impressive, right? Well, she clearly earned every bit of her degree, and graduating with that level of honor is a huge feat, especially in Mass Communications.
Now that we have learned that she has an impressive record of her studies, we can safely assume that she'll end up pursuing a career in television as a news anchor if she hadn't earned her golden ticket to fame through her singing.
9. Lindsay Lohan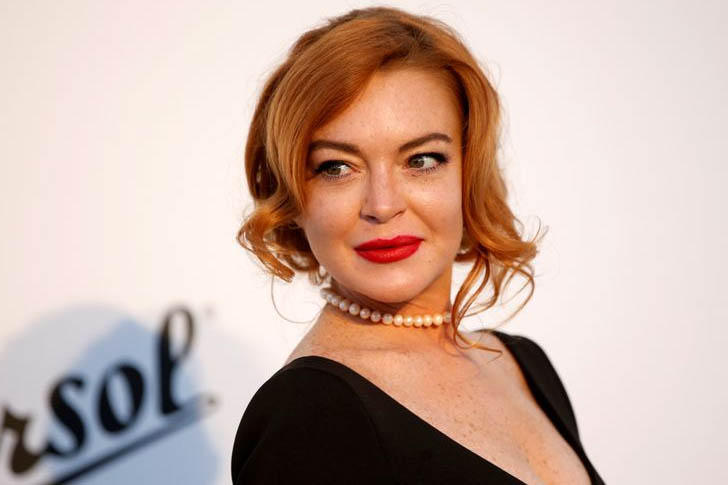 The former teen sensation Lindsay Lohan finished her high school at home after doing homeschooling, but we doubt if online classes have been available at that time! Instead of working and preparing for her future college, she went on and put all of her time and energy towards acting, and that choice made a huge difference in her life.
She saw early success as an actress and became one of the hottest young stars in Hollywood. Her reputation went up a notch after she got a role in the cult classic movie Mean Girls. However, the tempting life of a star hit her the most, and she saw a couple of down moments that were highly publicized because of her Hollywood status. In most cases, she even had to hire a couple of lawyers to straighten up some legal issues that surrounded her.
10. Marilyn Monroe

Marilyn Monroe is considered a leading figure of feminism during her prime, and the traces of her influence still lurks in Hollywood even to this date. Even though she was very famous back in the days, only a few people knew who she really was.
Let's just take a look at her educational attainment, for example. People mostly overlooked the fact that Monroe used to be part of the University of California, where she studied art and literature. We can clearly see where she got all of her acting techniques. On top of that, she also took a couple of acting courses at Actor's Studio, where she polished her skills. Her investments towards acting paid off since she became one of the world's top personalities during her heydays.
11. Aziz Ansari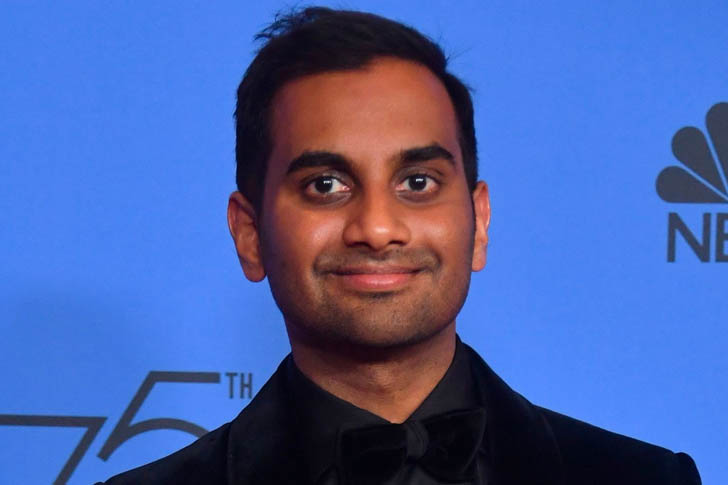 Aziz Ansari was the man behind the character of Tom Haverford in the hit television series Parks and Recreation. He's also the brain behind Master of None that earned him a couple of Emmys and a Golden Globe, making him the first Asian-American actor to haul in these prestigious awards.
Aside from his successful career in acting and working behind the scenes, he also showed flashes of his academic achievements after he graduated and got his degree from NYU back in 2004. He used to study Marketing, but he later found out that acting is his true calling. With that in mind, he still had an edge compared to his competition since he already earned a couple of steps ahead with all the publicity and attention he got from the industry.
12. Beyoncé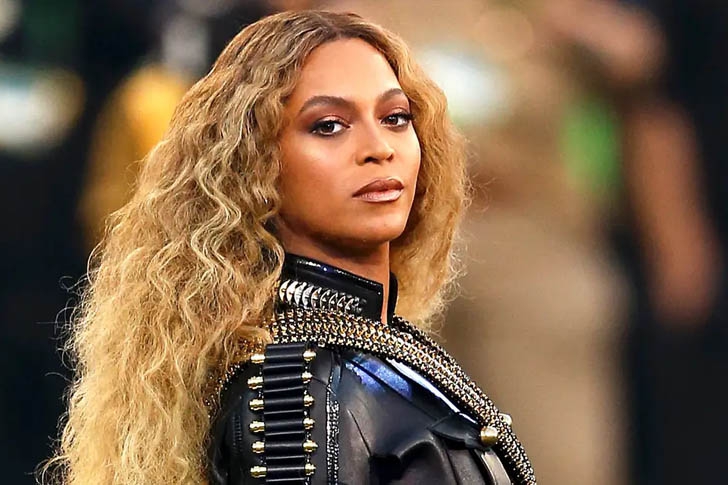 Beyoncé, by far, is one of the most successful women in the industry. She reached the pinnacle of her success with just sheer determination and pure talent, and that easily earned her the respect from most of her peers.
Since her teenage years, she has been in the industry, and since then, she pretty much didn't have enough time to get things sorted out for her education. With that said, she actually dropped her high school studies to focus more on her singing career. We can't say if her move was the wisest but look at her now. She may have traded a college degree for the stature that she enjoys right now, but all we can say is that she really made the most out of her opportunity.
13. Chris Martin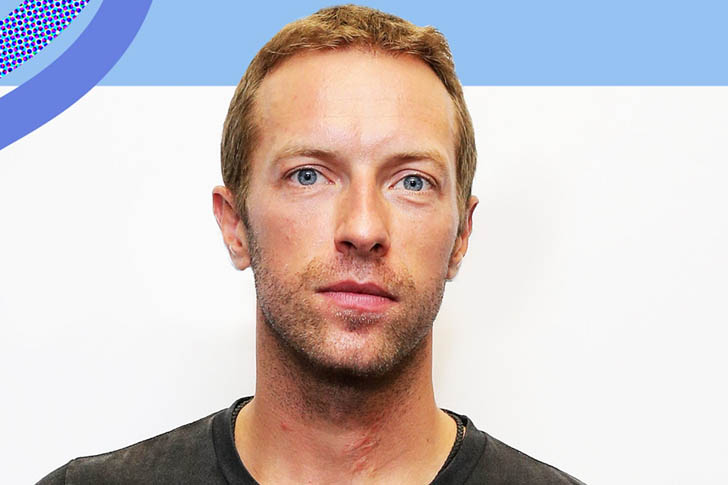 College education became the golden ticket for Chris Martin and his crew to form the world-famous band Coldplay. He and the rest of the gang studied at the University College London, where Martin studied Greek and Latin with first-class honors. That simply means that he achieved what is considered an undergraduate degree in the British educational system.
Well, that worked out well for him! He and his crew rose through the ranks as one of the best music bands of their generation. Just a little side note for you Coldplay lovers out there. Did you know that his band used to be called Starfish in their early days? For whatever reason, they decided to update it to what we all know now.
14. Britney Spears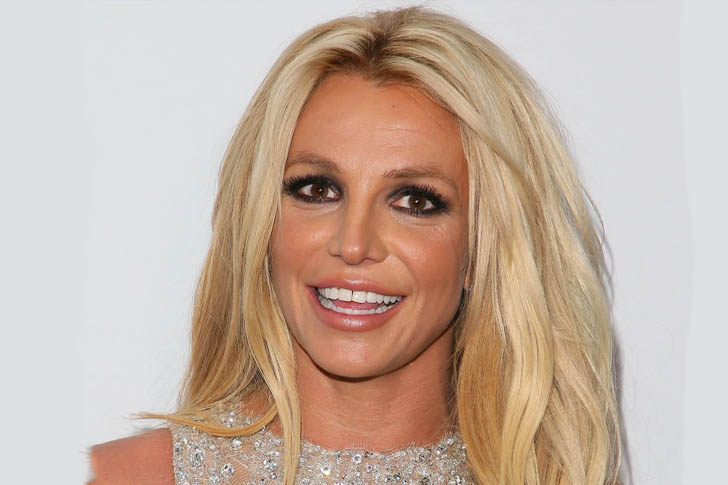 Britney Spears has been part of the industry since her childhood days, and that left little to no wiggle room for her to go extra with her studies. Good thing her family and Britney herself managed to get things running smoothly, especially after her time with The Mickey Mouse Club cast. Before she hit her teenage years, she went back to her hometown and studied at Parklane Academy.
Everything seemed to be going well for her, and some of her closest friends even saw her getting a college degree at some point in the future. However, she left school to pursue a career in music. Well, all we can say is just look at her now. She pretty much already knew where she would end up even without a college diploma.
15. Rashida Jones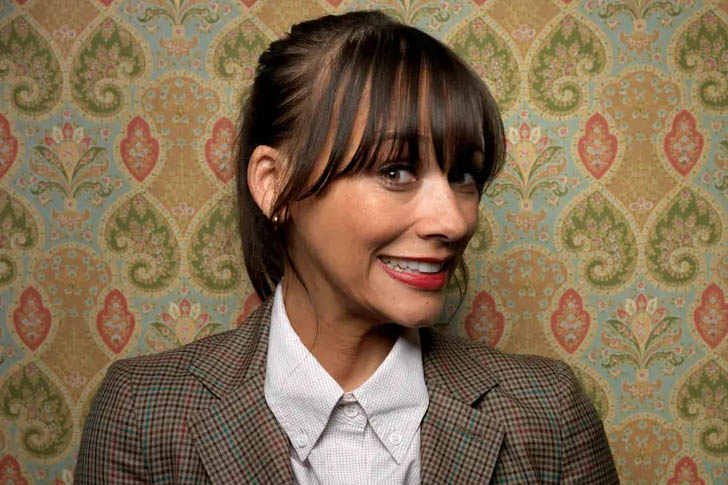 Rashida Jones is a lady with many talents in performing arts, including acting, writing, and even directing. Jones even appeared in a couple of projects where she sings either as a backup singer for a band and even released a couple of soundtracks. That goes to show how great her mind is— and that's to be expected from a lady that hailed from Harvard University.
She admitted that she first wanted to become a lawyer but dropped the idea because of a certain high-profile case from a public figure. Since then, she has pushed herself to become one of the greatest minds in the entertainment scenes. Judging from the way things worked out, she did a really solid job in that regard.
16. Jay-Z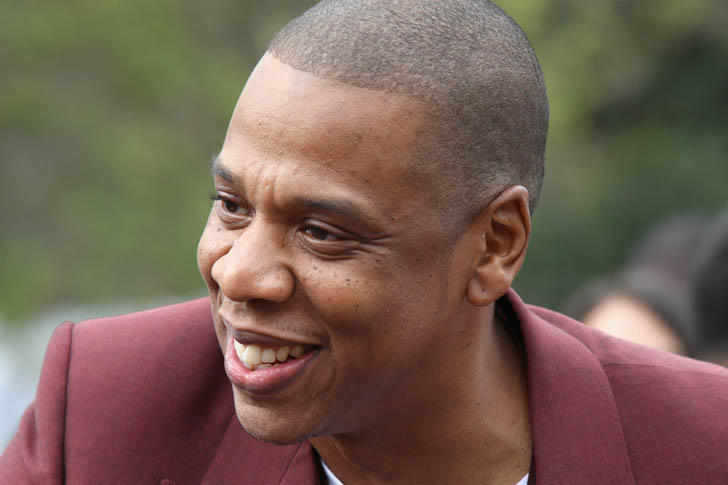 Jay-Z is always considered a staple figure in the entertainment scenes with his sphere of influence and his vast investment connections. After all, he's the man behind a couple of successful record labels, making him one of Hollywood's top personalities.
Just like his wife, Beyonce, Jay-Z wasn't able to finish his studies and directly worked on his music. However, that didn't stop him from getting a better life out of it. He also understands the importance of earning a college diploma, so he went out of his way and helped a couple of worthy students every now and then with their studies. This has been one of his advocacies from the get-go. To back the rapper up, he had the support of his wife and most of his friends within his circle.
17. Will Ferrell

The actor and comedian Will Ferrell is known around Hollywood for his exquisite talent of making people laugh with his light-hearted jokes. He also worked behind the scenes a couple of times as a writer and producer. Furthermore, Ferrell established a couple of investments under his portfolio. He is clearly head and shoulders above the rest of his peers in that regard.
Here's a fun fact for those who want to know more about Ferrell, like his achievements in his academic life! He studied at the University of Southern California and finished up his studies in sports information. However, he knew from the start that he didn't like the industry he'll get on with his college course, so he worked in different fields up until he reached the glitz and glamour of Hollywood.
18. Hugh Laurie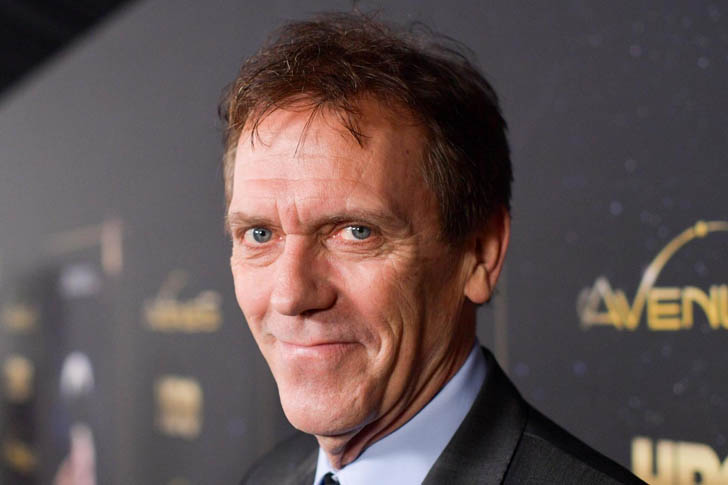 The acclaimed actor Hugh Laurie has definitely reached a long way since the time he graduated from Cambridge University, where he studied anthropology and archaeology. However, he became well-known not for his original work field, but as a very competent actor. He became a household name thanks to his part in the medical drama House.
For those who didn't know, he also attended a couple of universities before that. He first studied at Eton College and spent years in Selwyn College, Cambridge, just to give room for their family tradition. After all, his father got his degree there and to pay his part in the family tradition. He also spent some of his college days there as well. Though his course didn't do him much for his main income source, it certainly helped him make his family proud.
19. Prince Harry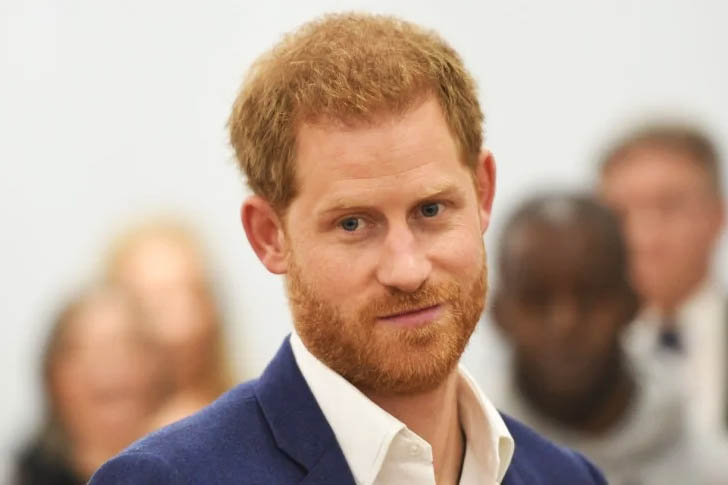 Prince Harry might not be your typical celebrity, but he's one of the world's most famous people thanks to his status. But here's a fun fact for you all. He actually never studied to earn a degree in college.
He studied in one of the most prestigious schools in the world, Eton College. Even though it has a college in its name, it is technically a high school, and this might be the most elite high school you'll find on the face of the planet. After graduating from Eton, he flew to Australia for a bit of work and flew home once again to be admitted to the Royal Military Academy Sandhurst. He rose through the ranks easily and even reached the lieutenant level during his service.
20. Freddie Highmore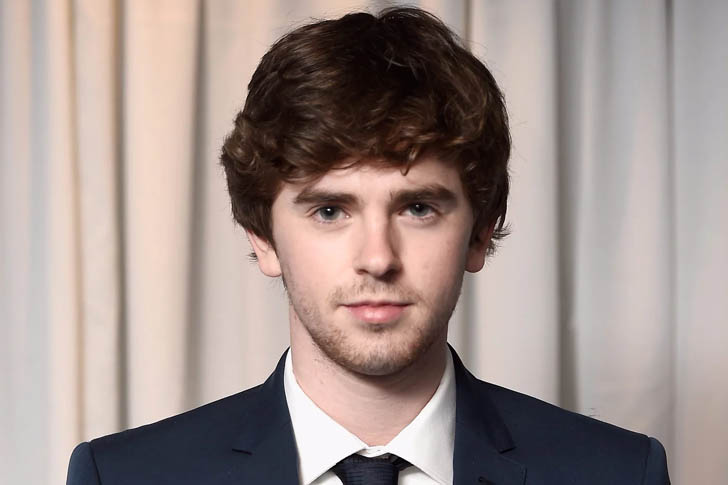 We all love the psychological horror drama series Bates Motel and the stunning performance of Freddie Highmore, which earned him three nomination slots for the Critics' Choice Television Award for Best Actor in a Drama Series. At one point, he even won a People's Choice Award for his troubles in the show.
That's not all. He even managed to impressively get a degree in Spanish and Arabic at the Emmanuel College, which is a constituent of the famous University of Cambridge. It is best to take note that he achieved this while filming Bates Motel. He sure knew his priorities, and it seems like he placed education with high regard in his life. He'll get a huge plus for that in our books.
21. Rebel Wilson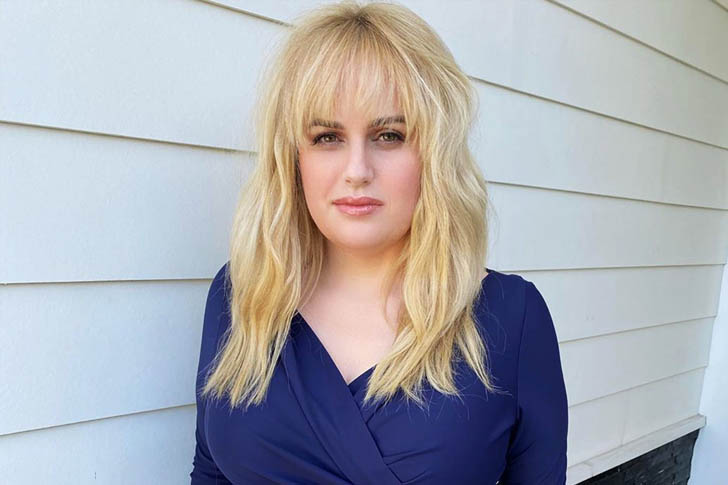 For those who have been following the shows Rebel Wilson took part in, we can simply make the conclusion that she was just an easy-going person that put little care in the world around her. However, that situation changes in real life if you happen to know who she really is.
Rebel Wilson actually finished her college studies at the University of New South Wales. She impressively crushed her academic studies after completing her Theatre and Performance Studies. She then took it up a notch after getting a Bachelor of Laws degree. Now that we know a thing or two about Wilson, we can clearly learn that we shouldn't judge a person without knowing any concrete information to back up our assumptions!
22. John Legend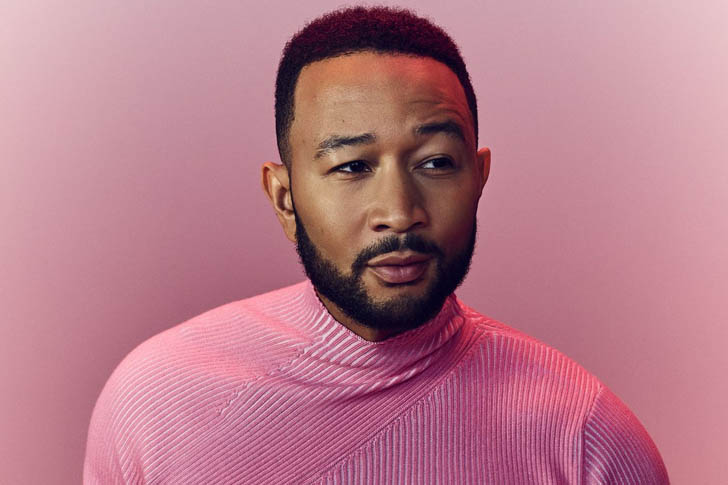 Very few people knew that John Legend is considered a true legend on his own right when it comes to his brain's inner workings. The music icon finished his high school days as a salutatorian that earned him a scholarship to various universities such as Harvard University, Georgetown University, and Morehouse College. With that, he sure wouldn't need any student loans or something.
In the end, he opted for the University of Pennsylvania, where he studied English that focuses on African-American culture and literature. After his graduation, he worked in a consultancy firm for a couple of years but left early because he found his true passion –music. He did an excellent job of making the most of his opportunities.
23. Rihanna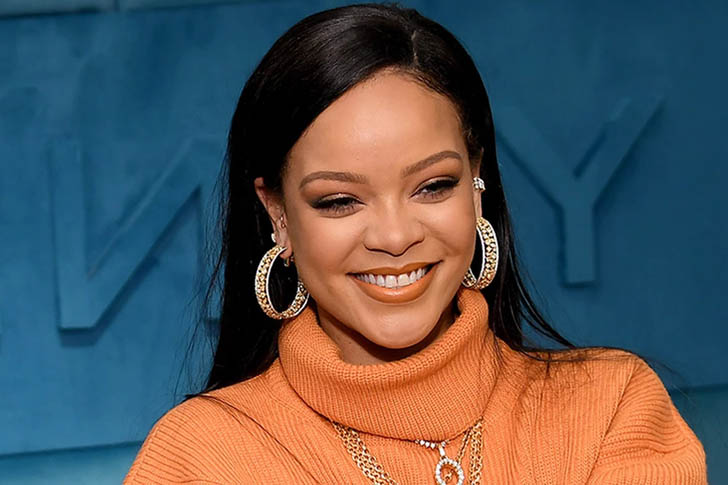 The pop and R&B singing sensation from Barbados, Rihanna, has shown great feats when it comes to her singing career. What's the cost of her success? She simply left her schooling during her teenage years (16 to be exact) just to sign a deal and get things rolling for her in the music industry.
Almost all financial advisors would be pleased with the results Rihanna gave, and she brought home millions of dollars from her album sales and her overall contracts. She even learned how to make passive income through her chain of businesses. One of Rihanna's hottest lines right now is her line of beauty products, as well as her lingerie business called Fenty Beauty and Savage x Fenty, respectively.
24. Lisa Kudrow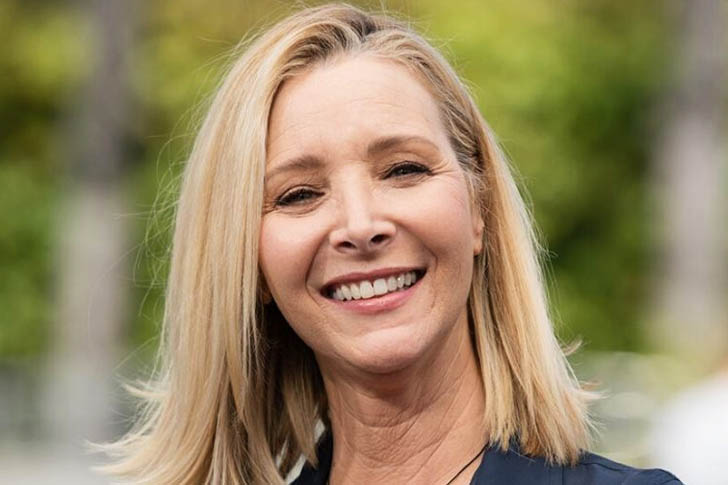 True Lisa Kudrow fans would know that she came from a family of doctors, so there's really a big chance that she'll end up getting a degree in medicine down the line. With that in mind, she set her path on that road as well and managed to get herself a diploma in Biology from Vassar College in New York. Kudrow even worked on her father's team for their medical research. Now, we can only say, how cool is that?
Considering her achievements outside the vicinity and the glam light of Hollywood, she clearly has a bright future ahead of her. However, her true calling, which is acting, came to her and hit her big time. It turns out she also had a knack for acting, especially in comedy.
25. Emma Stone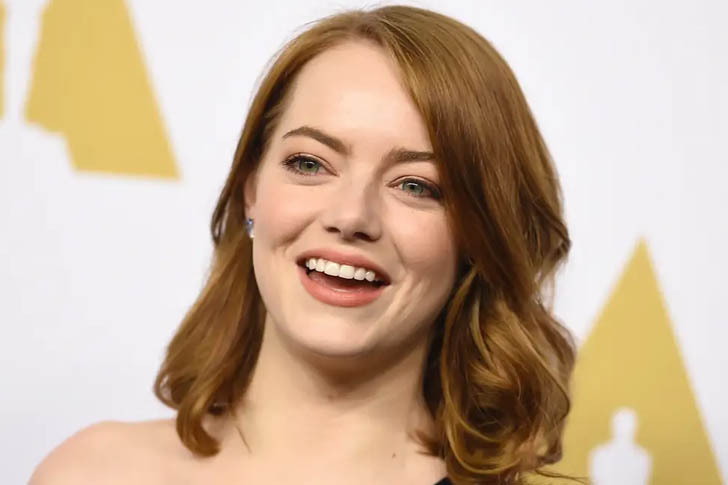 Emma Stone is one of the hottest personalities in Hollywood in the past couple of years. In fact, she even became the highest-paid actress in 2017. That goes to show how Emma Stone rocks for a big-ticket. However, only a few people out there knew that Emma Stone struggled during her childhood years, especially in her schooling because of panic attacks. Some say it even compromised her journey to get an educational diploma.
On the bright side, acting became her avenue, and we can say she fully utilized her potential in acting. Just look at her right now. Her credit score never dips into the red zones. Even though she left her high school studies earlier than expected, she made it up after giving 100% effort in acting.
26. Kourtney Kardashian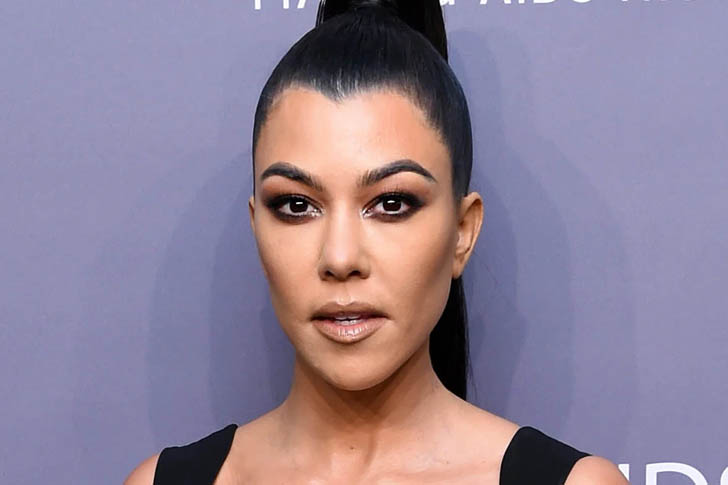 The Kardashian clan is always considered a huge social media presence in Hollywood thanks to their sphere of influence and the successful run in their respective careers. With that in mind, Kourtney Kardashian is no exemption to this. However, it seems like she's one step ahead of the bunch since she has the educational attainment to back it up.
For those who didn't know, Kourtney is an alumnus of the University of Arizona, where she studied Theatre Arts. That made her the first one from their clan aside from their father, Robert Kardashian, who happened to be a lawyer for the infamous O.J. Simpson. Although she didn't follow in her father's footsteps, she clearly made a name for herself as one of Hollywood's top personalities.
27. James Franco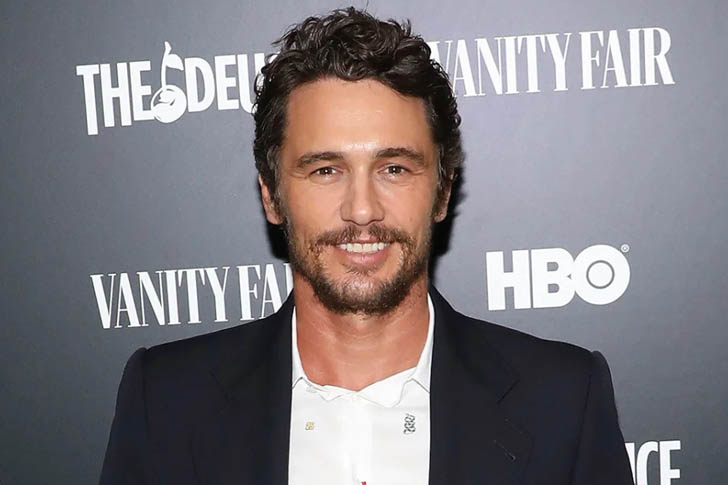 James Franco rose through Hollywood ranks thanks to his part in Sam Raimi's Spider-Man film series, where he played Harry Osborn. The good thing about Franco is that he managed to squeeze in extra time to study even if he has a lot on his plate. In fact, he did exceptionally well in his time with a university.
He admitted himself to UCLA to get an English degree from 2006 to 2008. In 2010, he went to Columbia University School of the Arts. From the way things are going for him, it seems like everything went well without any hiccups. He's also busy with his acting career, and we should be on the lookout for his upcoming projects that are currently in the pipeline.
28. Drake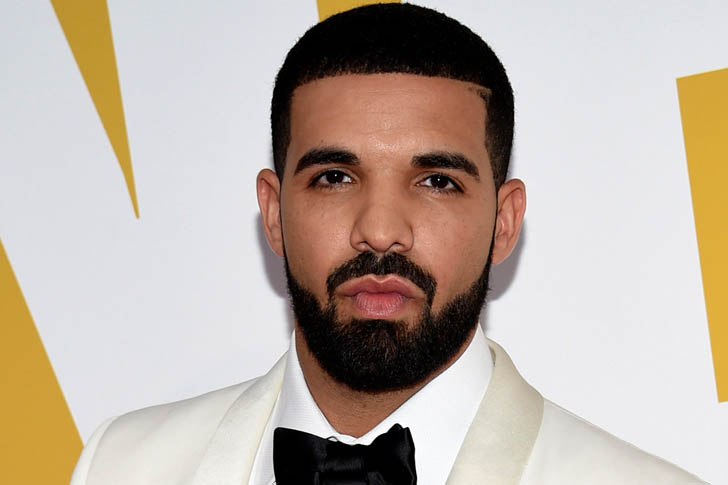 There's little to no introduction needed for the famous Drake, but if you have been living under a rock, he's a few key pointers for you. He's one of the top personalities in the entertainment scenes thanks to his astounding track record as a music artist. He also built up an empire of fortune with his smart investments spread across multiple industries.
Because of how he handles his finances, you would easily think he took business courses in his college days. But to tell you the truth, he experienced hard times during his early years, and that cost him his overall education. That simply means he couldn't go to any college, so all of the things happening with him are just his pure skill when handling his finances.
29. Katy Perry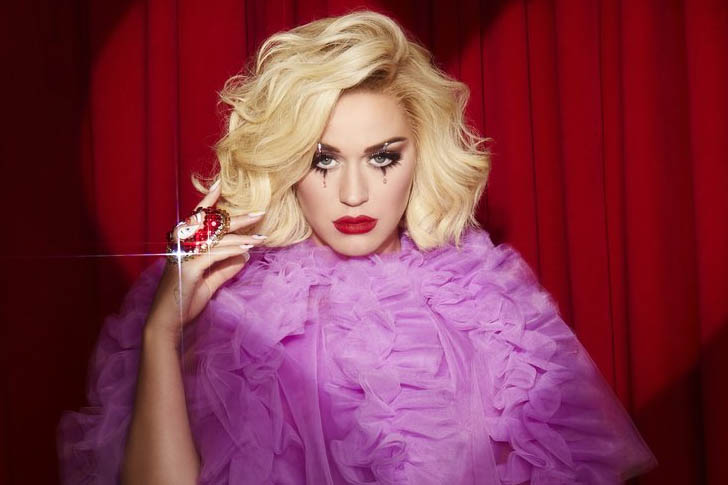 Katy Perry is one of the biggest hit-makers in recent times, and she's also one of the biggest players when it comes to charitable and philanthropic works towards education. She understands well the people dealing with financial struggles and what they have to go through to get a decent education. In fact, she experienced it herself, and that's probably one of her main driving forces for helping those kids, which is always a fine sight to see.
Perry couldn't get a clear shot towards college because she had to work her way up into the Hollywood ladders from scratch. Probably if she's given a chance to go back and finish her studies, she'll probably opt for online classes because of her busy schedule.
30. Brian May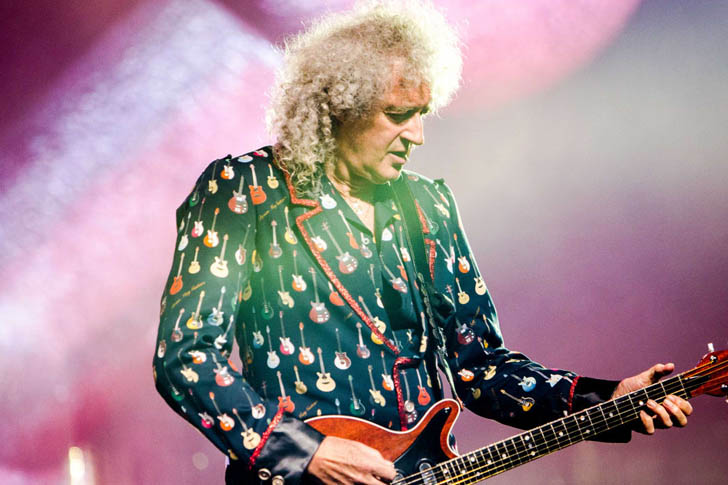 Brian May is a rare example of a rockstar who is also an academic superstar. Yes, you heard it right, the lead guitarist of the legendary rock band Queen is an astrophysicist, so don't take him lightly. Aside from rocking the world with his cool riffs and solo sessions, he also worked with NASA a couple of times. On top of his impressive records, he also earned the highest university degree in Astrophysics.
Fun fact for those who love the rock band Queen and Brian May, he had an asteroid named after him called 52665 Brian may, which was discovered on January 30, 1998. Brian May is truly a one of a kind talent, and we might never see that kind of feat ever again.
31. Danica McKellar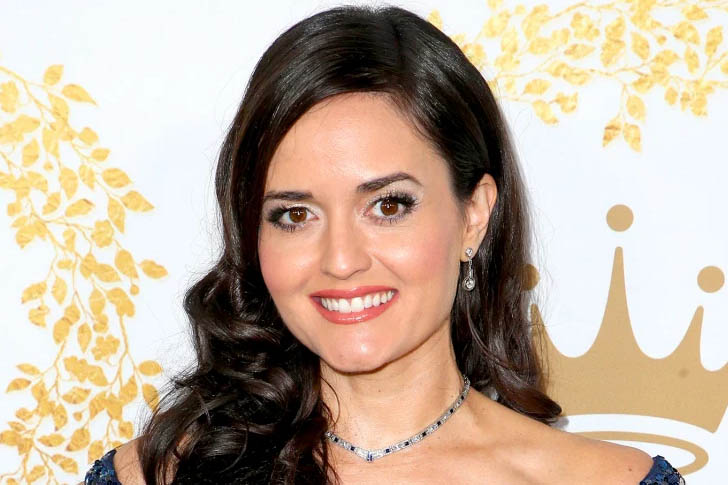 Danica McKellar is not only a stunning actress, but she also showed flashes of her intelligence after she published six non-fiction books regarding mathematics. She knew that math is often seen as a huge hurdle for most kids. That's her inspiration for writing those books, and she really wanted to convey the message and help middle school and high school girls be more confident when they deal with numbers and equations.
Judging from the way we look at things, she not only reached her goal, but she molded a lot of young ones' perceptions about mathematics. After all, the degree she achieved from the University of California didn't go to waste. And that's always a good sign in our books!
32. Ashton Kutcher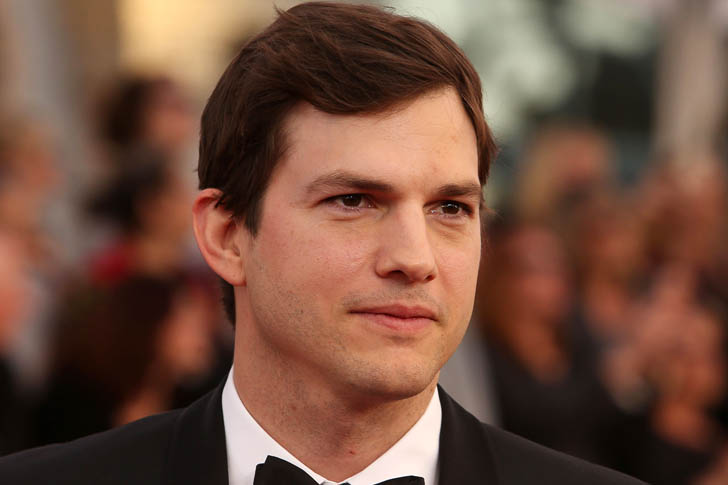 There are people who would do anything just to save one of their family members from harm. That's also what Ashton Kutcher valued. After graduating from high school, Kutcher wanted to study biochemical engineering with the sole purpose of helping his brother to win his battle against a heart ailment.
Everything seems to be going fine on paper, but things went a little bit south for him in real life. It all started when he and his cousin broke into their high school, but their plan was cut short after they got arrested. That caused potential problems for him down the line and cost him his college scholarships. With that gone, he kissed away all the savings that he could get from getting student loans. But on the bright side, look at him and the success that he achieved from acting! Maybe this was supposed to be his path all along.
33. Whoopi Goldberg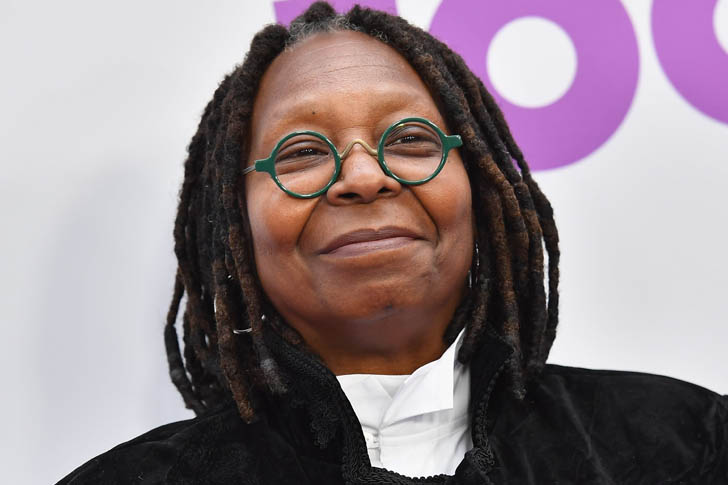 At a young age, Whoopi Goldberg was already well-aware of life's challenges. She struggled with dyslexia at an early age that caused her to skip out from her high school studies. Her family then hired a moving company to California, where her career as an actress started.
Goldberg got an early taste of success after she landed a role in The Color Purple, where she played the character of Celie Harris Johnson. She got a couple of awards and nominations for that, and that became her golden ticket to fame. During the '90s, we saw her doing nonstop work in show business, and was named the highest-paid actress in 1993. She may not have a college diploma at hand, but she certainly made it up with her efforts on perfecting her craft.
34. Arnold Schwarzenegger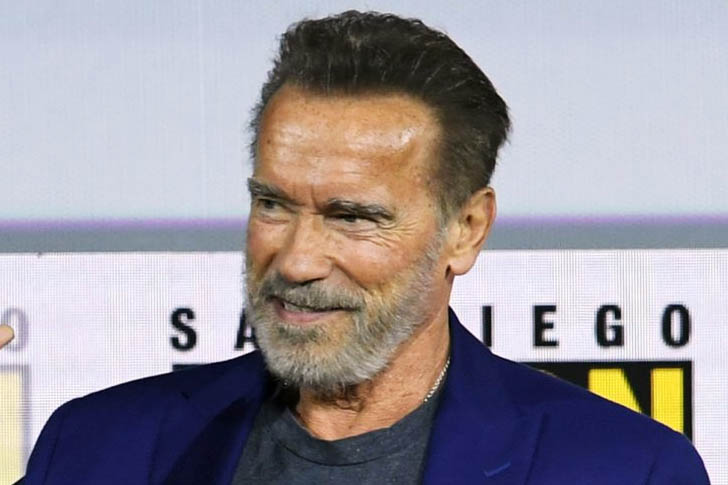 Most bodybuilders love growing muscles everywhere. They hit the gym every day and do all sorts of intensive exercises that would make their muscles even stronger. With that in mind, some of them forgot to take care of their brains and just solely focused on their body but not Arnold Schwarzenegger.
The saying "all brawns, and no brains" do not apply to The Terminator star, since he did his part by earning himself a college diploma. He did it with sheer determination considering that his family had a long history of financial problems. Then in 1980, he was formally considered a college graduate with his bachelor's degree in Business Administration and Marketing. If there's a key takeaway from his story, it would be his determination and his drive to move forward and aim for his goal.
35. David Duchovny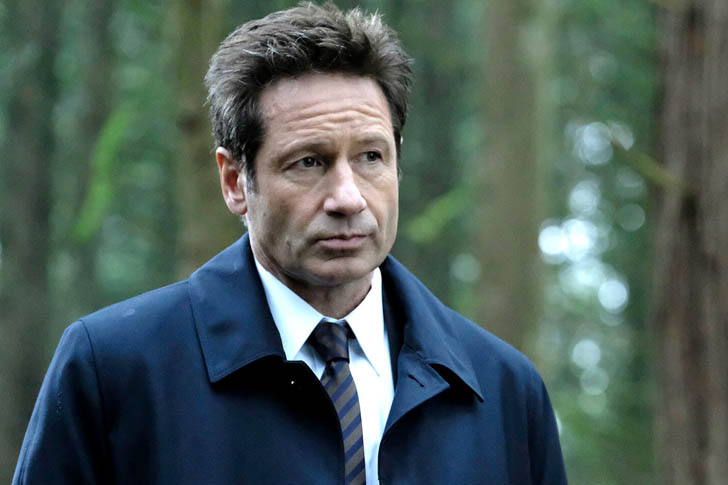 We all know the famous FBI agent Fox Mulder from the hit sci-fi series The X-Files. With that kind of track record, it's crystal clear that he has a lot of talent in his sleeves. However, most people overlook that he had consistently shown academic excellence throughout his schooling years.
Let's just take a look at his overall educational achievements. He graduated from Princeton University in 1982 as a summa cum laude in English Literature. One of his poems earned him credits from the Academy of American Poets. He then upped his game and got another merit with his Master of Arts in English Literature during his time with Yale University. A few years later, he worked on getting a Ph.D. but had to halt his progress because of his acting career.
36. Mark Wahlberg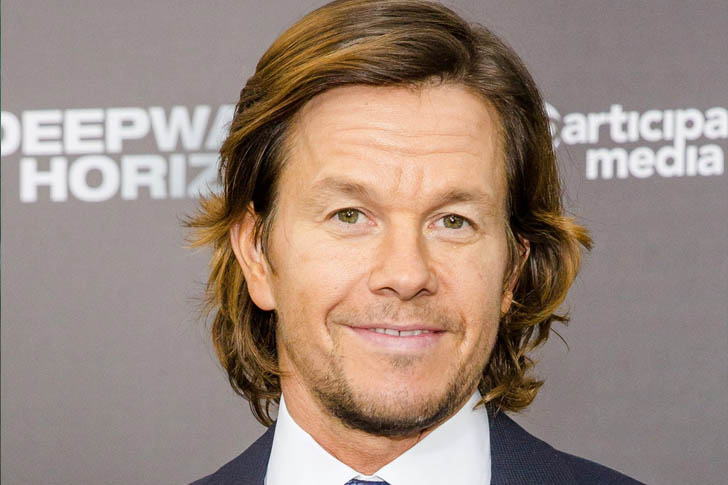 The former rapper and now actor Mark Wahlberg had some early issues during his teenage years. That affected his overall educational progress in Boston's Copley Square High School. Wahlberg only managed to get his diploma in high school in 2013, and the biggest reason for that move was to set an example for his kids. That clearly tells education and getting a degree is always never late.
Now, the actor slash producer is one step closer to setting a clear example for his kids and for the other youngsters who look up to him. His move right there, we would easily give him a clear cut A for his effort and would always get a high mark on our books.
37. Leonardo DiCaprio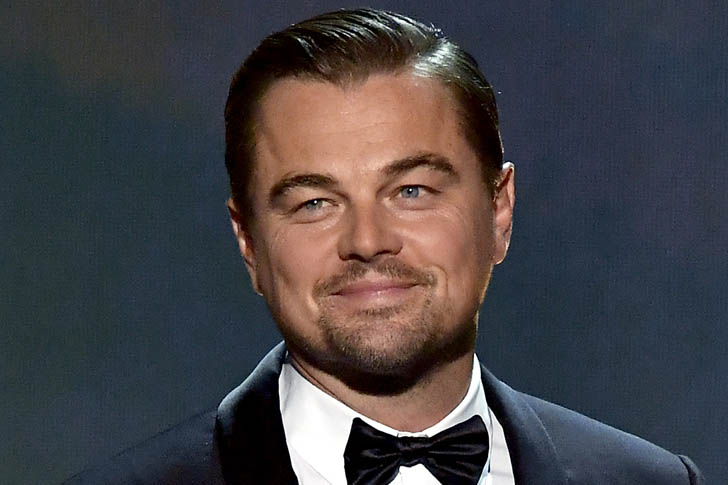 Since his childhood years, Leonardo DiCaprio was already exposed to the glitz and glamour of the Hollywood lights. This took a toll on his education and a possible college degree. However, we can't deny the fact that Hollywood wouldn't be the same if we saw DiCaprio in fewer movies.
For the record, we strongly advise young ones out there to finish their studies but if ever you found the exact thing you are passionate about, pursue it like there is no tomorrow. If you need proof that it would work out fine, just look at Leonardo DiCaprio and his journey towards the top of the Hollywood ladder. He found his true calling at an early age and did everything to become as successful as he could possibly be.
38. Rowan Atkinson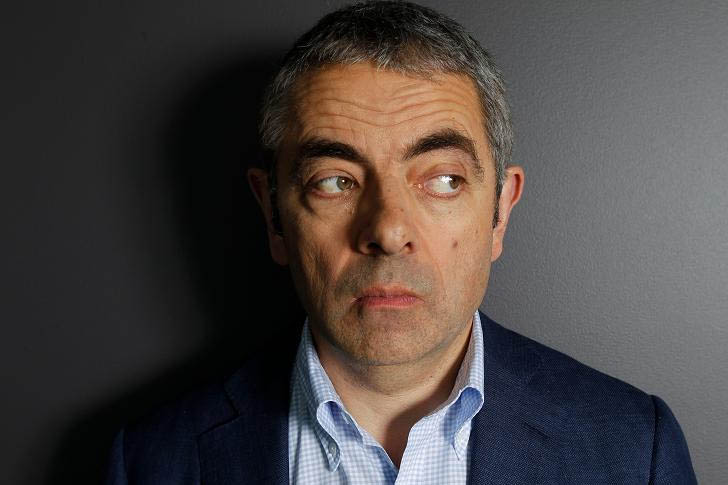 If you are looking to have a good laugh, all you need to do is get your credit cards, order a couple of Rowan Atkinson's movies, and you should be all set. He's one of the top actors and comedians of all time, and he cemented his legacy as the modern-day mime who is also known as Mr. Bean.
Before he reached the status that he's on right now, you'll be surprised to know that Rowan Atkinson has an outstanding educational record. It all began before his acting days. He was a consistent top-performer in St. Bees School. He continued to showcase his prowess at Newcastle University, where he earned his diploma in Electrical and Electronic Engineering. He later went on and continued getting an MSc in Electrical Engineering at the same university where his father graduated, in The Queen's College, Oxford.
39. Jessica Simpson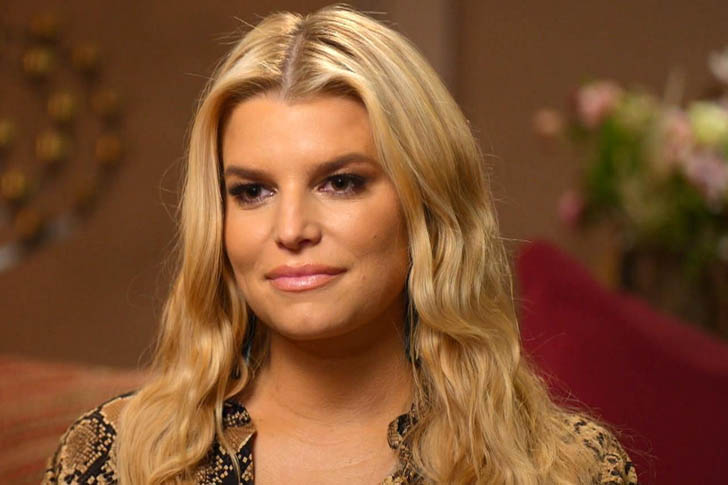 The famous singer and fashion designer Jessica Simpson had a rough start during her high school years. This is because of the fact that their family constantly hires a moving company to accommodate his father's nature of work. She ultimately had to decide for her future if she'll continue to pursue her schooling or if she'll take the risk and drop out of high school to focus more on her career.
She opted for the latter, and she made the right move, considering the success she achieved over the years. However, proper education is still important for her, and she later decided to get a GED and utilized distance learning through Texas Tech High School. She couldn't get into college, but we'll see if she'll do something about that in the coming years.
40. Chris Rock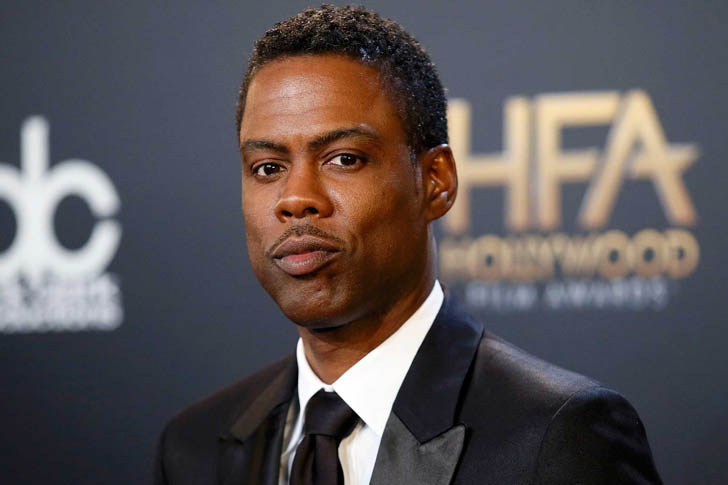 We have to admit it, Chris Rock is one of the funniest guys in Hollywood today, and all of that points towards his ability to throw quick jokes out of nowhere. With that kind of skill, he easily conquered the stage and became a well-respected stand-up comedian. He even managed to get a couple of awards under his name, like his four Emmys and three Grammys.
He had a pretty solid record, but his journey for getting a college degree wasn't that smooth compared to his acting career. He saw numerous distractions that caused him to drop out of his high school studies. However, Chris Rock turned this around when he later opted for alternative education. In the end, he managed to pass his GED.
41. Mara Wilson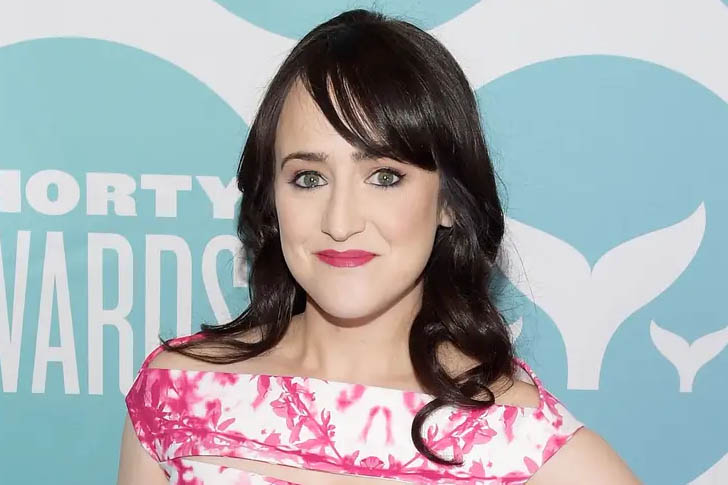 Kids who grew up during the '90s who also love magical tales would probably remember the movie Matilda and the actress that portrayed Matilda Wormwood, Mara Wilson. Well, it turns out that she managed to finish her college education at New York University's Tisch School of the Arts with a degree in Creative Writing.
For her, acting is now a side job for her, but her real passion is writing. She even mentioned that her acting days are all long gone, and she's here now to give her 100% effort towards her newfound craft. All we can say is that we support her in all things she wants to do with her life, and that's the best thing we could suggest to any Mara Wilson fans out there.
42. Gabrielle Union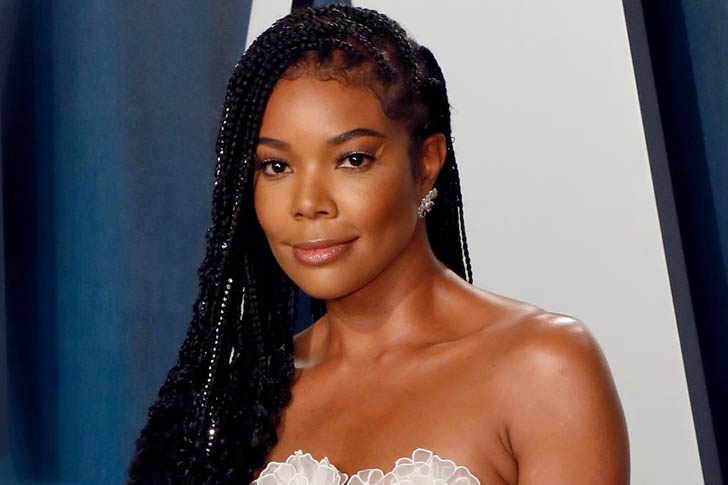 The Bring It On actress, Gabrielle Union, recently made a couple of headlines with her advocacies towards women's health, social issues involving women, and violence against them. In fact, her name is included in Time magazine's 100 Most Influential People in the World this year. We can say that her bachelor's degree in Sociology that she got from UCLA didn't go to waste, and she really did her part perfectly.
She also used what she learned in the past and poured it into her first children's book, Welcome to the Party, which was recently released earlier this year. With that kind of achievement under her name, we can clearly see why she's one of the most respected individuals not only in Hollywood but in society as well.
43. Rooney Mara

The film actress and animal rights activist, Rooney Mara, is one of those stars who prioritizes education first before anything else. Right before she got her degree in Psychology in 2010, she first took a couple of detours as part of the Travelling School that provides an open learning environment for their students. She then admitted herself to George Washington University for a whole academic year and transferred to New York University's Gallatin School of Individualized Study.
She later found her passion for acting while she's attending NYU. At first, she only appeared in university films but later found the courage to pursue a professional acting career. Little did she know, she had a knack for it, and acting seems to be second nature for her.
44. Seth Rogen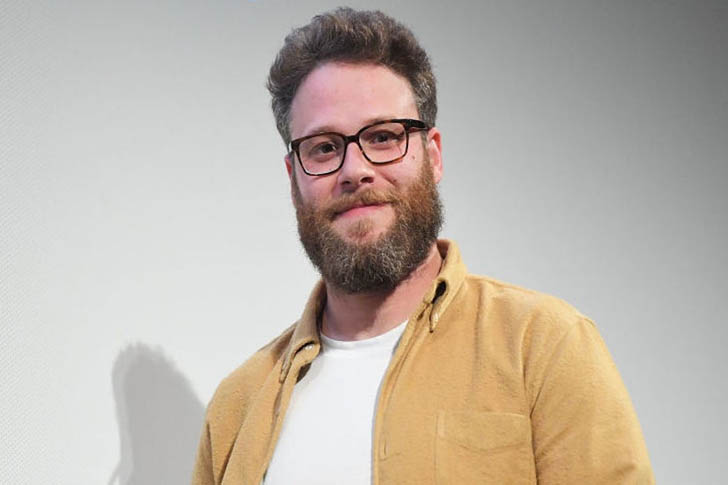 Seth Rogen would tell you that he had a bumpy life, especially during his childhood. He forced himself to be the financial provider to his family at an early age. That also became the number one factor why he wasn't able to get a clear chance for a college degree. In fact, he also wasn't able to finish his high school years because of that.
He and his family moved from Canada to Los Angeles a couple of years later to pursue a Hollywood career. However, that school has a huge place in his heart, and he even named his production company after high school. Now, he's one of the top personalities in Hollywood, and he clearly solved the financial troubles of his family by providing sheer entertainment for fans and supporters.
45. Ken Jeong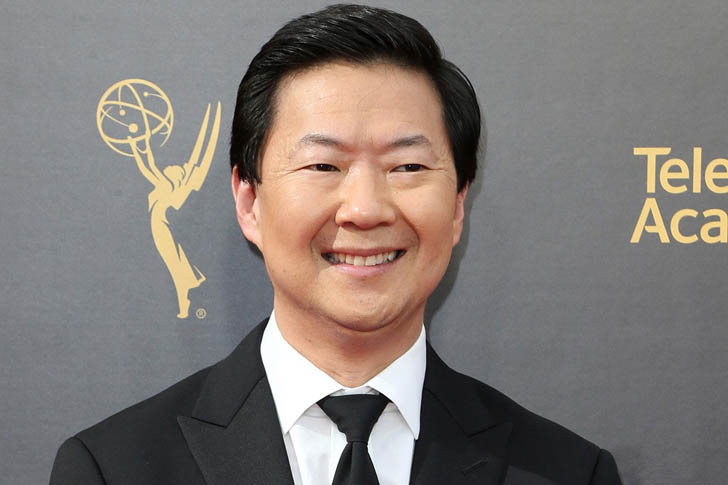 The actor Ken Jeong is known as one of the funniest comedians out there, but most people would be surprised to see that he is actually a licensed physician in real life. For his part in the Hangover franchise and other comedy films such as Ride Along 2 and Furry Vengeance, you might recognize him.
However, he suspended his medical practice in favor of his acting career. He might have found out that acting is his true calling, but we can say that being a doctor is a pretty neat backup plan if things didn't go according to his plan. We also forgot to mention that he really was trying to get into acting during his time in the university by joining a couple of acting and online classes in theaters.
46. Hilary Swank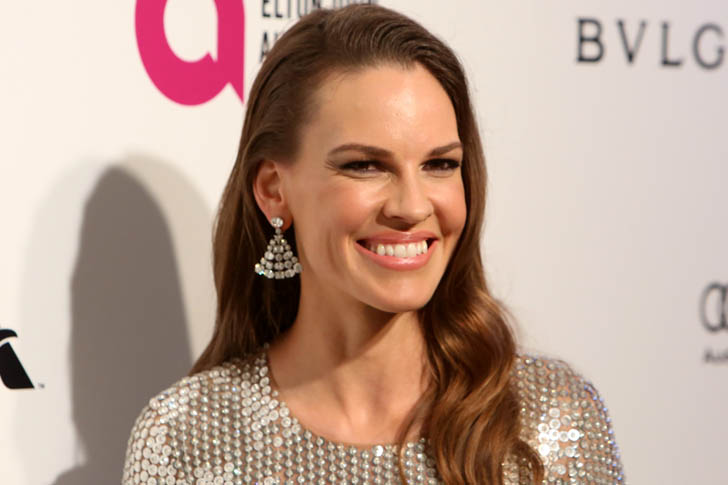 Dropping out from their high school years is a common sight in Hollywood. We really should become accustomed to it. This is also the case for Hilary Swank. The award-winning actress became a household name thanks to Clint Eastwood's Million Dollar Baby. On top of that, she's also seen in a couple of films and television series, including the 2007 film P.S. I Love You and the sci-fi web drama series Away.
With the kind of achievement she got from acting, it might not be her current priority to study until she can get a degree or even a diploma from her high school days. That's how powerful her acting is, and it seems like she actually doesn't need additional educational achievement added into her already long list of accolades.
47. Gerard Butler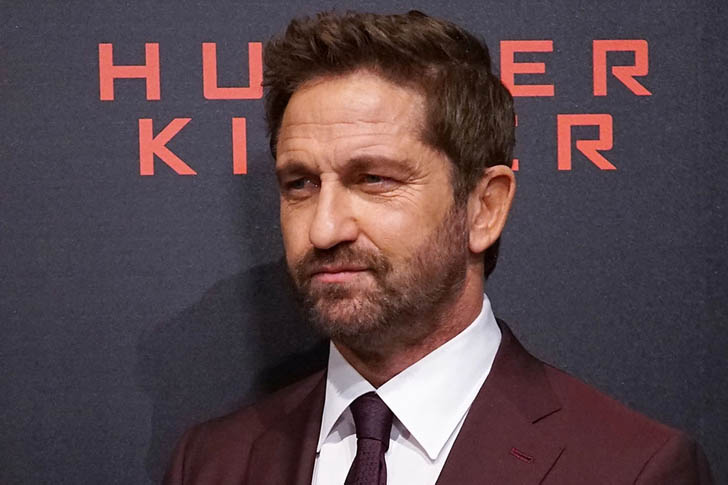 This one might shock most of you guys. The 300 star, Gerard Butler, is actually a lawyer in real life. Well, at least if he was able to straighten things up for him. For those who didn't know, he first tried working in a law firm as a trainee lawyer but was cut from the firm's roster because of his somewhat unreliable demeanor.
It was said that he was out for a party more often than not, and that cost him attendance issues in his line of work. He then decided to focus all of his energy on acting instead of practicing law. Whatever his cup of tea is, we are sure people would still recognize Butler as one of Hollywood's top personalities.
48. Dwayne "The Rock" Johnson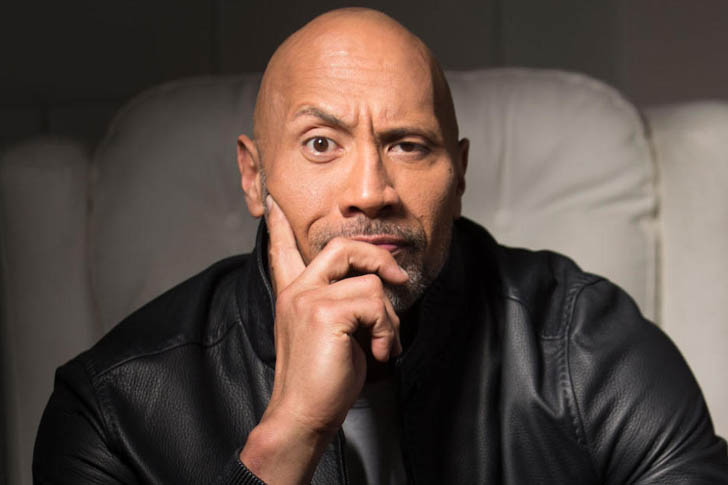 Dwayne "The Rock" Johnson came from a family of professional wrestlers, so it is not slurping to him getting into their footsteps. He fought in the ring for many years as "The Rock," but later had to quit pro wrestling to pursue a career elsewhere.
Fast forward to recent days, and he's now one of the top Hollywood stars today. Well, we can't blame him since he has a lot of charisma in his gas tank, so it is not surprising to see why people love him. However, you'll be shocked if we tell you that he is an accomplished undergraduate in Criminology and Physiology. Do you envision Dwayne "The Rock" Johnson working on the field that he studied during his college years? Our guess is as good as yours.
49. Brooke Shields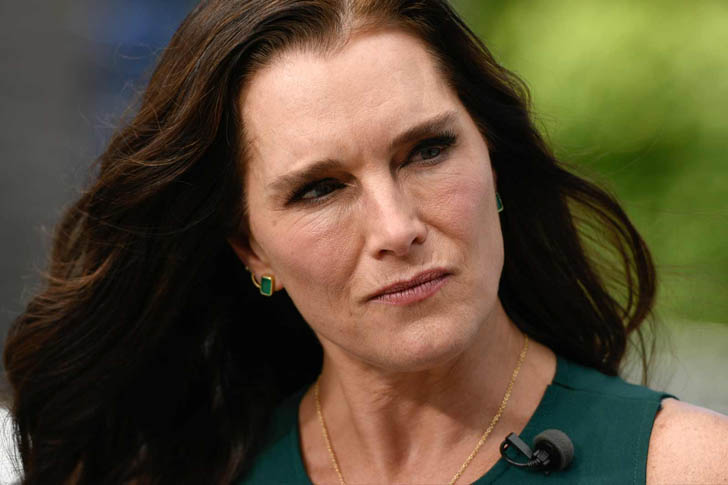 At an early age, Brooke Shields is already well-versed with proper money management techniques since she was already working as a child model. Her modeling gig continued up until she had to suspend it a little to make room for her education.
Shields attended Princeton University, where she got her bachelor's degree in Romance Languages and French Literature. After her graduation, she went back into acting, but this time, a little bit wiser than before. We can say that's what education would give to you, and it will also act as an extra layer of security in case her acting career didn't pan out the way she planned. She's still busy doing acting works up to this date and getting calls for a couple of modeling gigs at the side.
50. David Spade

The actor and comedian David Spade might be a light-hearted person, but you guys should treat his educational attainment seriously. Spade has a college degree in Business that came from Arizona State University, for those who didn't know. With that fact, we can clearly see why he is able to manage his money properly without any hiccups.
However, he couldn't fully utilize his college diploma since he's been working full-time in his acting career. The trade-off between the two all boils down to money, and we can clearly see that working in the industry would be the most beneficial for him. Well, if you are a true fan, just keep an eye on him since he has a couple of movies in the pipeline.