Personal Favorites: Celebrities And Their Rides Of Choice
Celebrities are almost busy every day 24/7. And this hectic schedule often means that they need to go from one place to another – and sometimes it would be as far as to another country, even. But whenever it comes to traveling on land, every celebrity always has their own go-to car to ride.
For this article, we will be talking about celebrities and their cars. A star's taste in vehicles is, more often than not, different from others. Some prefer to make investments in a massive collection that consists of the world's finest luxury and sports vehicles, while others prefer to travel modestly in relatively low-profile cars. Indeed, a few of the world's most famous figures prefer to have beastly muscle cars in their garage, and some would even go as far as spending hundreds of thousands of dollars to pimp them out. Whatever the case may be, we can guarantee that every single car in this list is drool-worthy.
So, without further ado, let's take a look at these celebrities and their vehicles of choice.
1.David Beckham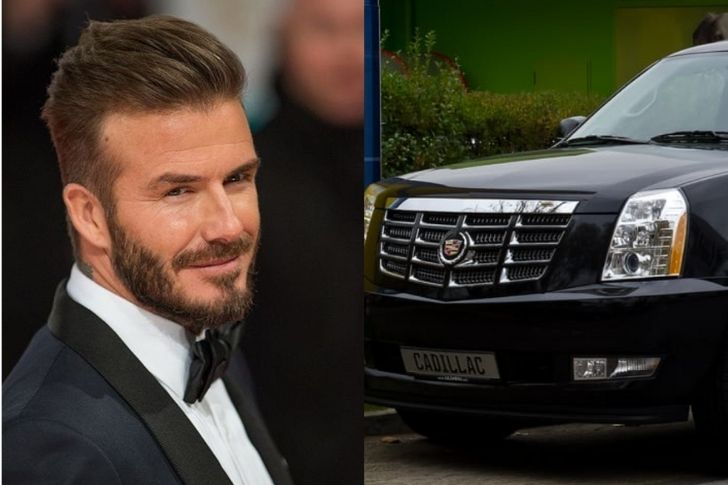 One of the best football players of all time, David Beckham, has made quite a name for himself in the world of sports. After starting his professional sports career when he was only 17 years old, David Beckham won many games with the teams he played with – Beckham is the first Englishman to win a league title in France, United States, Spain, and England.
With the many games he won and the projects he participated in through the years, David Beckham has saved an ample amount of investment money for his massive car collection. The football-player-slash-celebrity has owned around 40 cars, including the Rolls Royce Phantom Drophead and the Cadillac Escalade. With the customizations Beckham made on his vehicles, their prices will undoubtedly increase exponentially.
2.Ryan Gosling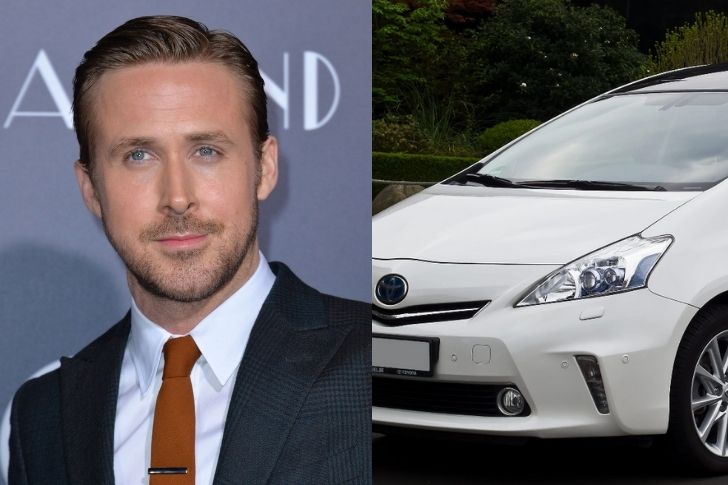 The life of an actor came to Ryan Gosling at an early stage of his life. Years before he got his first-ever acting credit, during his childhood, Ryan Gosling was a big fan of Dick Tracy – it was the film that sparked his interest in pursuing an acting career.
One of Gosling's highly praised performances was his portrayal of the silent protagonist in the 2011 noir-action-drama film Drive. In preparation for the role, the actor restored a 1973 Chevelle Malibu, the iconic muscle car that Driver frequently uses in the movie. However, unlike his film counterpart, Ryan Gosling prefers to keep his personal life relatively much simpler. The man prefers to ride around the streets in his vehicle of choice, a Toyota Prius.
3.Tiger Woods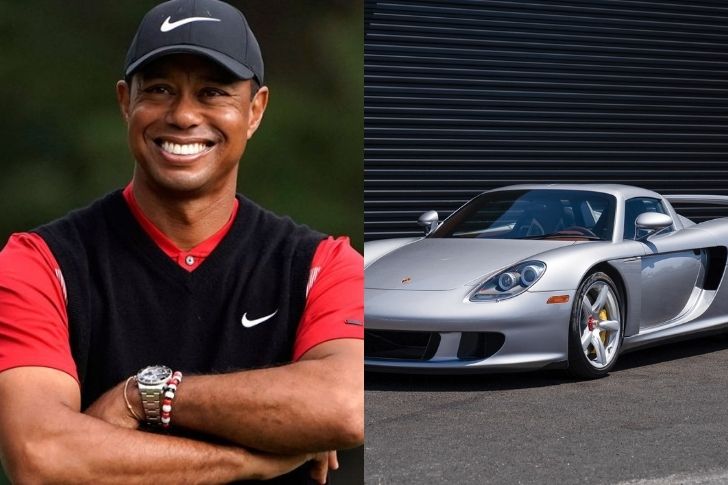 Before he even reached the age of 2, Tiger Woods already began his golf training with his father's help. With his now-well-developed skill in the sport, Tiger Woods is one of the most popular golf players in the world. Indeed, he is so famous that even people who aren't big fans of the sport recognize who he is. Even those who think golf to be the most boring sport in the world can't deny that Tiger Woods is a man who commands respect.
Because of all the tournaments that he's won, Tiger Woods has earned enough to start his own collection of items. Besides owning two yachts, a private jet, and a slew of investment properties around the world, the golf player also has a few of the world's best cars, including a Cadillac Escalade, a Buick Enclave, and a Porsche Carrera GT – this last car has an approximate value of $139,900.
4.Jerry Seinfeld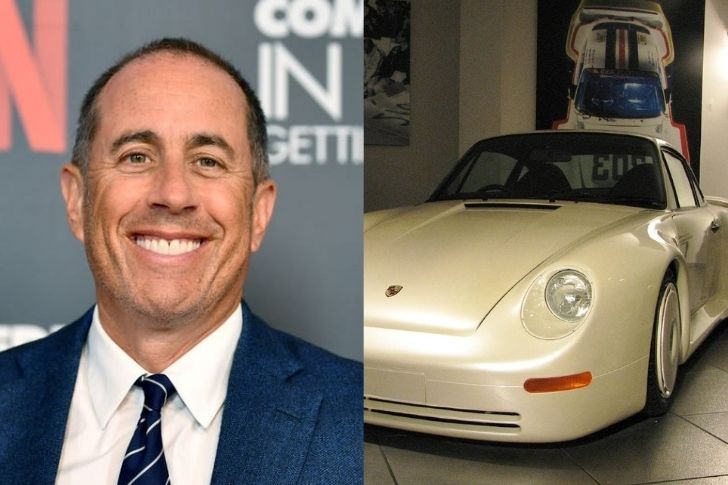 The actor worked on his comedic chops even when he was going to college – he would do stand-up gigs at comedy clubs when classes for the day have ended. Eventually, after a few other gigs and comedy shows, Jerry Seinfeld's fame rose even higher thanks to the hit TV show, Seinfeld.
Through the years, with every show and stand-up comedy gig that Seinfeld participated in, the actor has now raked enough points in his credit card to buy a few presents for himself. Among these include a few of the world's most iconic cars, including the 1970 Plymouth Roadrunner Superbird, a 1955 Porsche 550 Spyder, and a 2018 Lamborghini Huracan – the "cheapest" vehicle here costs around $46,000, and the most expensive one costs around $5,355,000.
5.Janet Jackson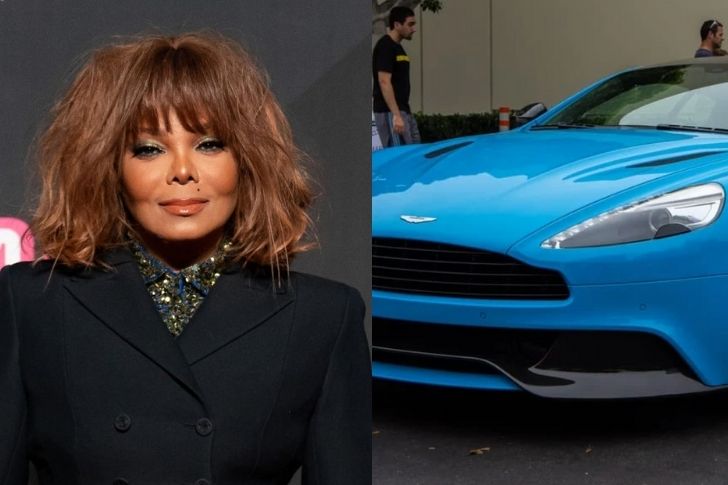 Like her late brother, the King of Pop Michael Jackson, Janet Jackson is also a very talented artist who made a prominent name for herself in the music industry. Even with her brother's immense popularity, Janet managed to leave her mark in the industry thanks to her five number-1 albums – Control, Janet Jackson's Rhythm Nation 1814, Janet, The Velvet Rope, and All for You.
Besides the other projects the singer has participated in throughout her career, Janet Jackson saved a few of her investment money for her car collection. A few of the cars that the singer has had the privilege of keeping in her garage over the years include an Aston Martin Vanquish, a Bentley Continental GTC, and a Lamborghini Murcielago. Though, in recent months, the singer has also been spotted roaming around the city in a Range Rover.
6.Oprah Winfrey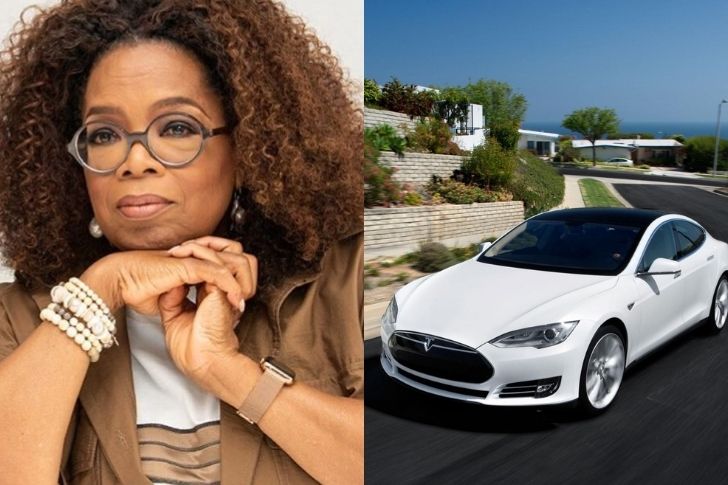 One of today's most recognizable TV personalities in the world who was able to redefine what it means to be a talk show host, Oprah Winfrey gained widespread popularity thanks to her show, The Oprah Winfrey Show. Along with her career as a host, Oprah Winfrey is also well-known for her philanthropic efforts, which include the donations she's given to educational institutions and the scholarships she's gifted to over 400 students.
Through the years, Winfrey has always made it a habit to share a hefty portion of her fortune with others before spending it on herself. Among the many things she has bought for herself are a series of investment homes and a private jet. Besides those, Oprah Winfrey also purchased a Volkswagen Beetle and a Bentley Continental GT to drive around in.
7.Tom Brady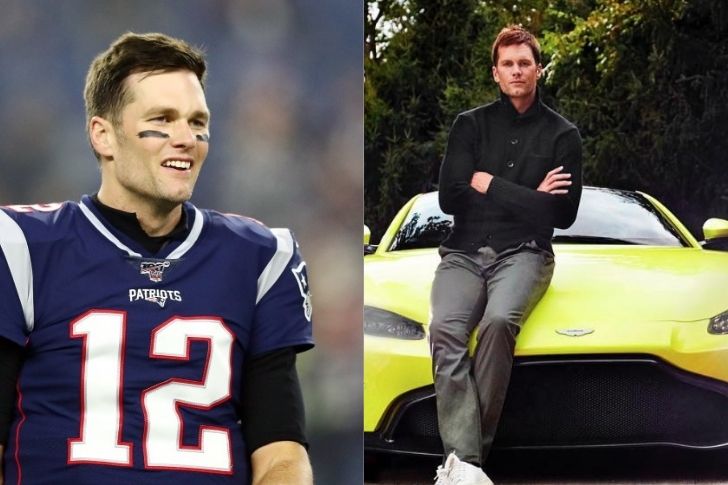 Despite that he played well for his college team, Brady was worried that he might end up becoming an insurance salesman after discovering he wasn't among the top picks of the 2000 NFL Draft. Fortunately, Tom Brady's patience paid off when he got picked to be the New England Patriots quarterback and has since been making record-breaking achievements.
The future-NFL-Hall-of-Famer has developed quite a car collection over the years. With his wife, Gisele Bundchen, the couple's collection includes a 2013 Cadillac Escalade Hybrid, a 2009 Audi R8, a 2015 Ferrari M458-T, a Bugatti Veyron Super Sport, and a 2017 Aston Martin DB11. Perhaps in the near future, the duo's kids will be seen driving around the city with these beautiful machines.
8.Jim Carrey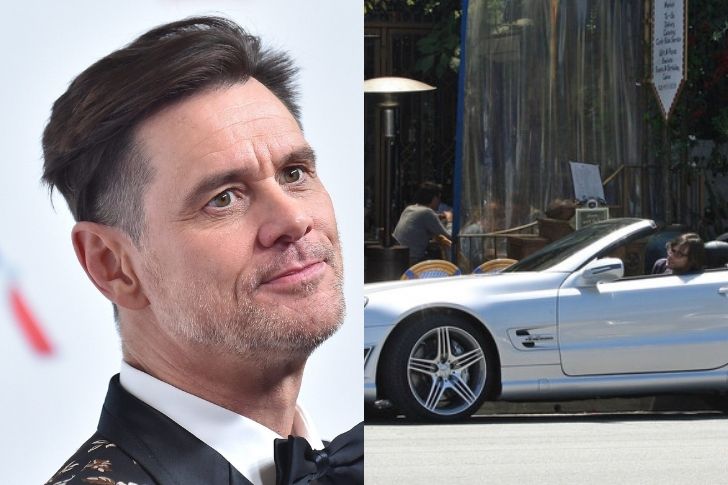 One of Hollywood's most-loved actors, Jim Carrey started supporting himself and his family by settling their personal loans at a very young age – he used to work as a janitor and lived in a car for most of his teenage years. But through all the struggles and hardships, Jim Carrey stood firm and kept on making people smile with his unique comedy routine in films and shows. He even wrote Tupac letters to make the rapper laugh while he was in prison.
Thanks to his many successful films and projects, Jim Carrey has earned more than enough money to spend on himself. Besides his private jet, the actor also owns a Mercedes Benz SL63 and a Porsche Panamera. Goes to show that hard work and perseverance can go a long way.
9.Mel Gibson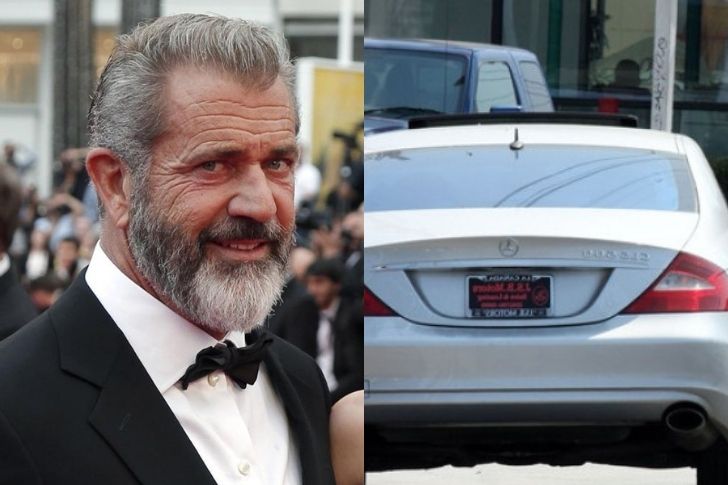 An actor who gained worldwide fame thanks to his acting credit in the Mad Max films, Braveheart, and the Lethal Weapon movies, Mel Gibson has shown that he still has a few tricks up his filmmaking sleeves with the 2016 biopic Hacksaw Ridge.
Through the years, Mel Gibson's acting and filmmaking career has helped him gain a fortune – and it's a fortune that only seems to keep growing with time. Perhaps one of the most expensive purchases the actor made was his very own private island, Mago. Besides his private island, Mel Gibson has a collection of world-class and relatively modest cars in his garage, including a Mercedes Benz ML320, a 1990 Lexus LS400, a Bentley Arnage, and a 2008 Maserati Quattroporte.
10.Tom Cruise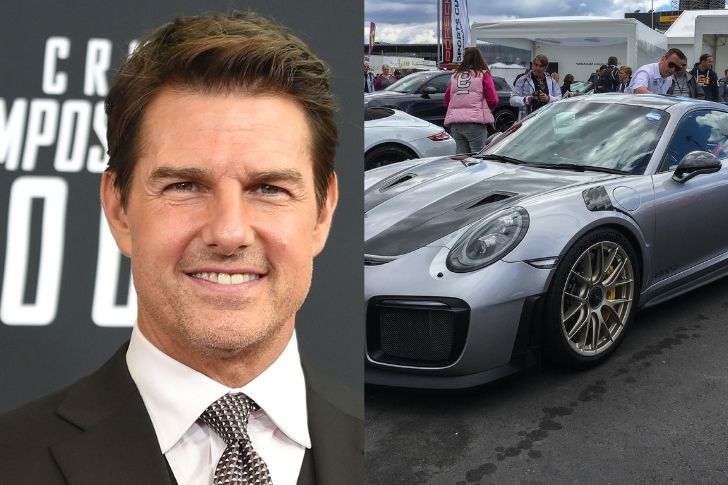 Hollywood heartthrob/action star/daredevil, Tom Cruise, has become a widely-loved personality. In fact, the degree to which he is so widely loved is such that even Japan even has an annual Tom Cruise day in celebration of the actor. Thanks to his overall good-guy persona, it's safe to say that the actor's immense popularity is well-deserved, even outside of the Hollywood spotlight.
The actor's love and passion for doing his own stunts in films are strongly reflected in his collection of muscle cars and motorcycles. Among the many muscle cars that Tom loves to cruise in during his spare time include a Bugatti Veyron, a Ford Mustang Saleen S281, a 1958 Chevrolet Corvette, and a Chevrolet Chevelle SS. So if he needs to fly somewhere, the Top Gun actor can easily do so since he has a pilot's license and owns a jet.
11.OJ Simpson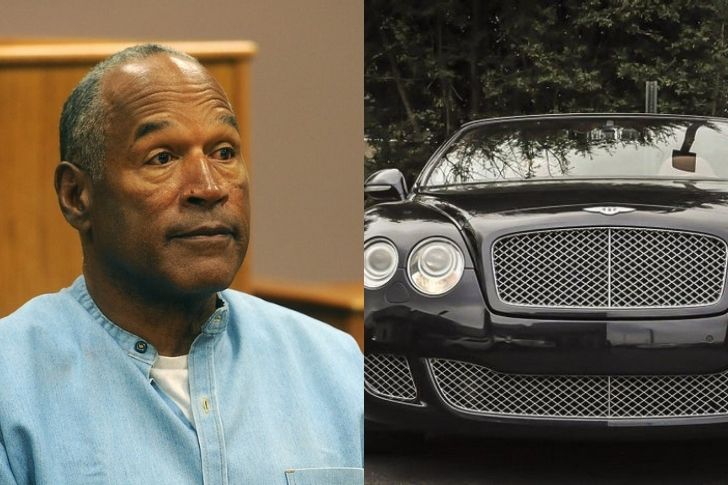 Throughout his football career in the NFL, Orenthal James Simpson showed so much energy that it seemed like he was running on electricity – hence his nickname "The Juice." Eventually, the NFL-Hall-of-Famer became quite the notable figure for various reasons, like during his time with the Buffalo Bills and after starring in the Naked Gun TV series.
Although he lived a relatively low-profile lifestyle in recent years, OJ Simpson has owned an impressive set of cars throughout his life. The former football player once owned a Ferrari Testarossa and a Bentley Mulsanne – their values skyrocketed after customization and due to the fact Simpson once owned them. Though the two were eventually sold, Simpson still had enough money to get his hands on a Bentley Continental, which he would sometimes use to drive to his golfing games.
12.Leonardo DiCaprio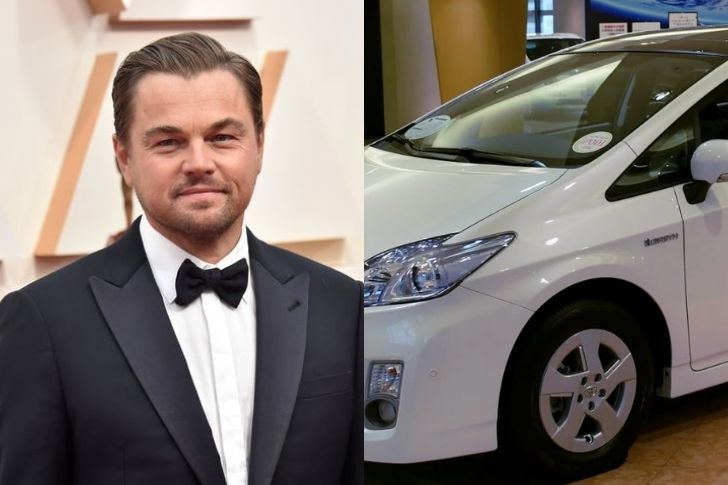 A top-class actor in the film industry, Leonardo DiCaprio is both a good actor and an overall nice guy. Along with co-actress Kate Winslet, the Titanic duo paid for the ship's last survivor's nursing home fees so she wouldn't need to sell her things to earn money. Thanks to his growing popularity, DiCaprio also took the chance to promote his advocacies to help make the world a better and safer place for everyone.
Besides his dedication to acting, DiCaprio is also an active environmentalist – he purchased an island and turned it into a self-sustaining resort and research center with the purpose of fixing climate change. Besides the eco-friendly island, the actor also has a car collection that isn't reliant on gas. Indeed, he mainly owns hybrids and electrically charged cars, including a Toyota Prius, a Tesla Roadster, and a Fisker Karma hybrid.
13.Bill Cosby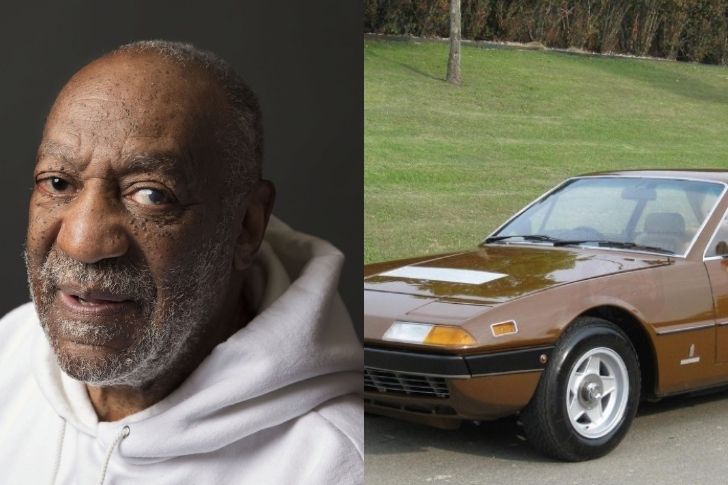 A famous personality for a variety of reasons, Bill Cosby, started his comedy career performing stand-up gigs at comedy bars. Eventually, Cosby's fame shone brighter after his performance in the hit TV show I Spy, which earned him three Emmy Awards for Best Actor. After I Spy, Cosby earned another Emmy for Outstanding Variety or Musical Program for The Bill Cosby Special.
Over the years, Bill Cosby has made various investments in real estate, artwork, and other properties. Apart from this, he also has a car collection. Although not much is known about his collection, the comedian is known to have a particular taste for European automobiles. This taste became most apparent in his purchase of a 1974 Ferrari 365 GT4 2+2. However, like his other properties, the Ferrari was listed in the market.
14.Tyra Banks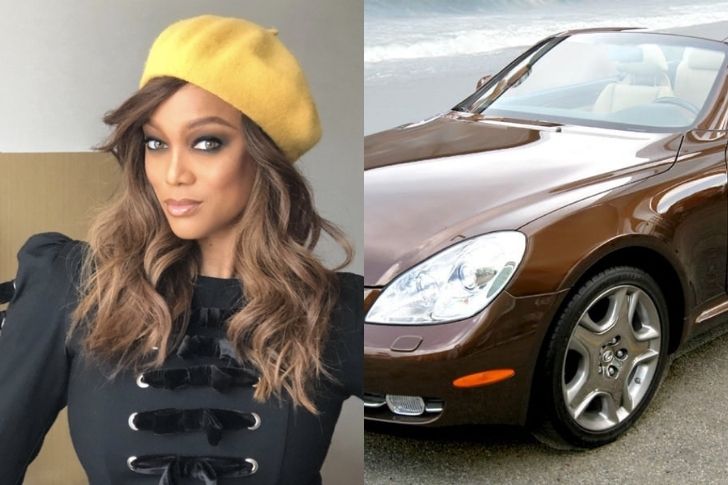 Tyra Banks started her modeling career when she was 15 years old while still going to school. After gaining more and more exposure, Banks eventually got the chance to be on the cover for magazines like Elle, Seventeen, and Spanish Vogue. Besides modeling, Tyra Banks also has her own very own production company, Bankable Productions, which produces the shows Tyra Banks Show and America's Next Top Model – Banks takes credit for also being the judge and host of these shows.
Throughout her career, Tyra Banks has shown that she has what it takes to be a model, a TV personality, and a businesswoman. With her growing fortune, Banks was able to buy herself a couple of nice and comfortable homes. She also drives around in a luxurious Lexus SC.
15.Madonna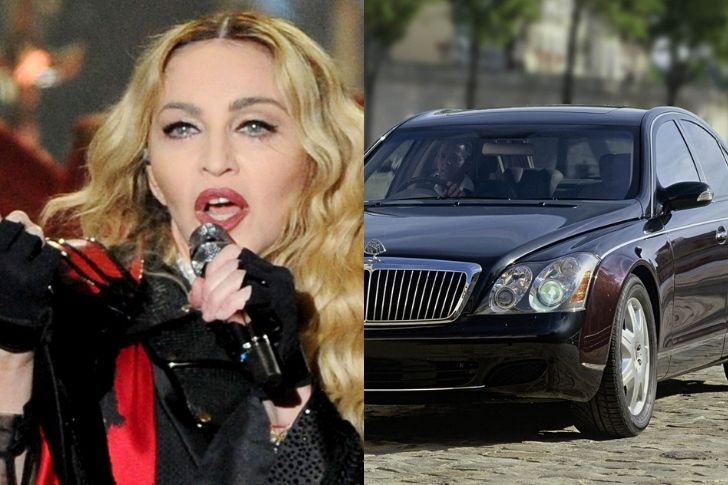 One of the music industry's most iconic and influential artists of all time, Madonna has left a strong and prominent mark that is still the source of inspiration for many up and coming artists today. One factor to her popularity is her dancing, which strongly complements her singing and makes her live performances as energetic as an electricity line supplying a concert ground.
With the singer's popularity showing no signs of stopping, Madonna has earned a fortune throughout her career. With her earnings, Madonna was able to buy a couple of houses and a few of the world's most luxurious cars, including a Maybach 57 S, a BMW 7 Series, an Audi A8, and a Cooper S. Like the Queen of Pop herself, Madonna's many properties radiate an aura of beauty and sophistication.
16.Wyclef Jean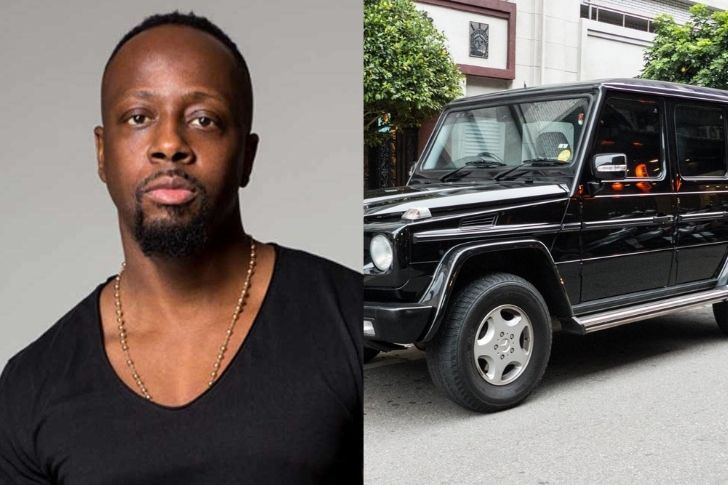 Wyclef Jean is a musician who started his career as a member of the group, the Fugees. After releasing a few albums, the members of the Fugees decided to part ways and continue their individual careers as solo artists. Not only was Jean able to make a big name for himself as a solo artist, but he was also able to take credit for helping the now-iconic Beyoncé rise to stardom.
Outside of his enviable music career, Wyclef Jean has shown a significant amount of passion for collecting cars. Among the many vehicles the musician keeps in his garage is a McLaren F1, a Pagani Zonda C12, and a 2003 Hummer H2. He has customized each car to reflect his creativity.
17.Shaquille O'Neal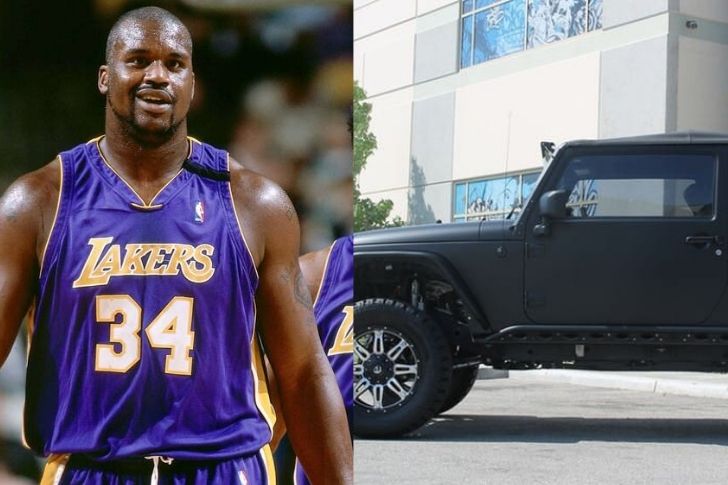 Among the many iconic players of the NBA is Shaquille O'Neal. Ever since his first game with his college team, O'Neal has shown great potential. Everyone knew he would eventually be playing for a professional league. That dream became a reality when he finally got a shot in the NBA, playing alongside the late Kobe Bryant. After finishing his career as a basketball player, Shaquille O'Neal has made investments in many business ventures, including in his own vodka, Luv Shaq, and the eSports team, Kings Guard.
If there's anything bigger than Shaquille O'Neal, it would probably be his car collection. Among the cars that Shaq has kept safe in his garage include a Dodge Challenger, a Jeep Wrangler, a Dodge Charger SRT Hellcat, and the Vaydor – the Vaydor's designer once said that designing this car for Shaq was one of the toughest projects he was involved with.
18.Ice-T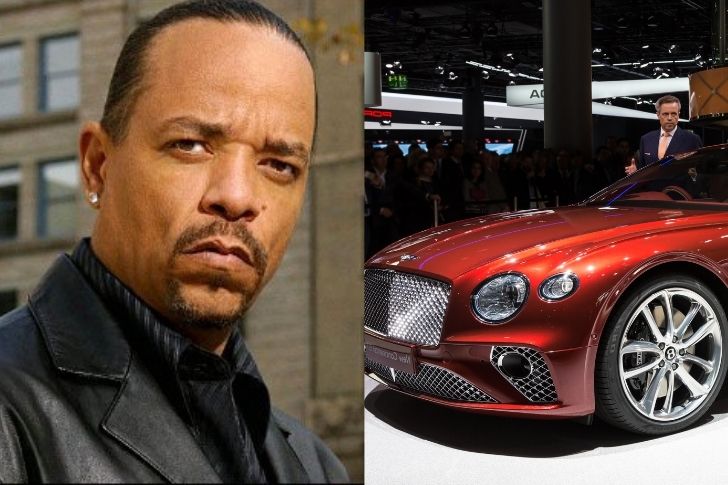 Born Tracy Lauren Marrow, Ice-T is an artist well-known for releasing records like Rhyme Pays and Power. He is also well-known for his acting credit in the TV show Law & Order: Special Victims Unit. Throughout his career, Ice-T has never been shy about trying out new things, and even lent his voice and likeness to the video game Def Jam: Fight for NY and UFC: Tapout.
With his ever-growing success, Ice-T has earned more than enough to satisfy his passion for collecting many of the world's best cars. Though not much is known about his collection, the artist owns a Bentley Continental GT, among his many other vehicles – he owns so many cars that his garage needs an elevator to help him navigate his collection.
19.Justin Timberlake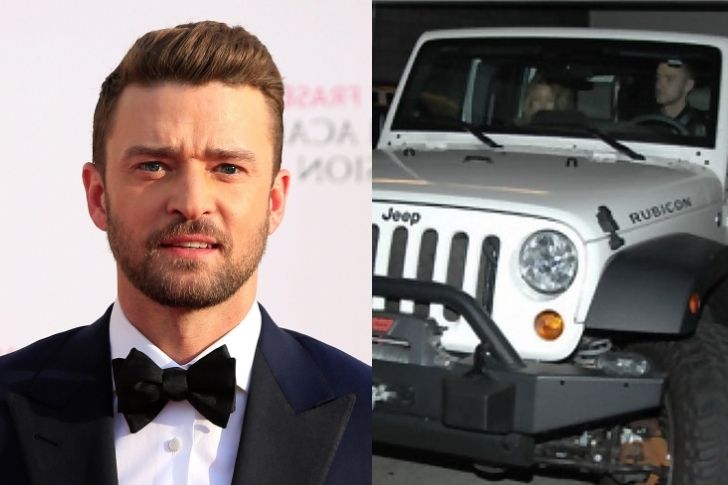 Although Justin Timberlake has shown potential in playing basketball, he had his eyes set on becoming a musical artist – and that's what he eventually did. Aside from being a member of the hit boy band NSYNC, Justin Timberlake also became both a successful solo artist and actor. He has starred in films like In Time and The Social Network.
Over the years, the artist's car collection has kept on growing, increasing his choices for the question, "Which car's gas pedal should I be stepping on today?" Among his many cars is a Bentley Continental GT, an Audi A1, a Jeep Wrangler Rubicon, an Audi A8, and a BMW 5 Series. In recent years, Justin Timberlake's trips have become more special — especially when his wife, actress Jessica Biel, is sitting on the passenger seat beside him.
20.Eddie Murphy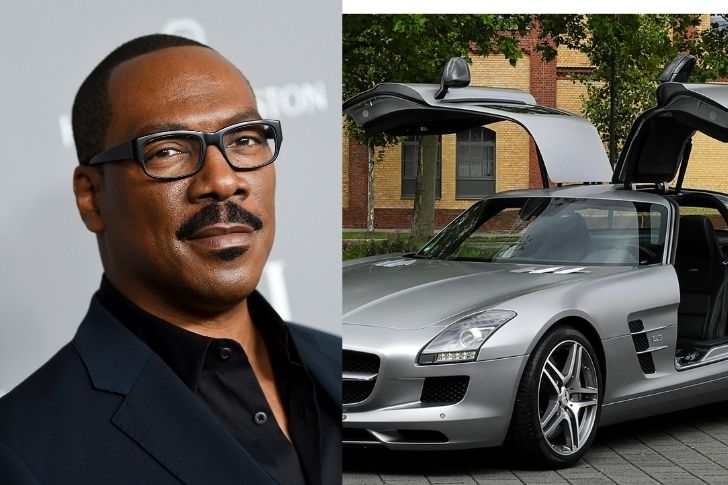 One of Hollywood's famous comedians alongside Robin Williams and Whoopi Goldberg, Eddie Murphy has shown time and time again his comedic chops with films like Beverly Hills Cop, Coming to America, and through his voice-acting credit as Donkey in the Shrek movies. His performance as Donkey marked the first time a voiceover role received a Best Supporting Actor award.
With his success, Eddie Murphy has recently become more flexible with the films he chooses. And while he looks for his next big break, Eddie Murphy was able to buy himself a few of the world's coolest-looking cars. Among the cars he keeps in his garage is a Rolls-Royce Phantom Drophead Coupe, a Ferrari 599 GTB Fiorano, and an Aston Martin Vanquish.
21.Samuel L. Jackson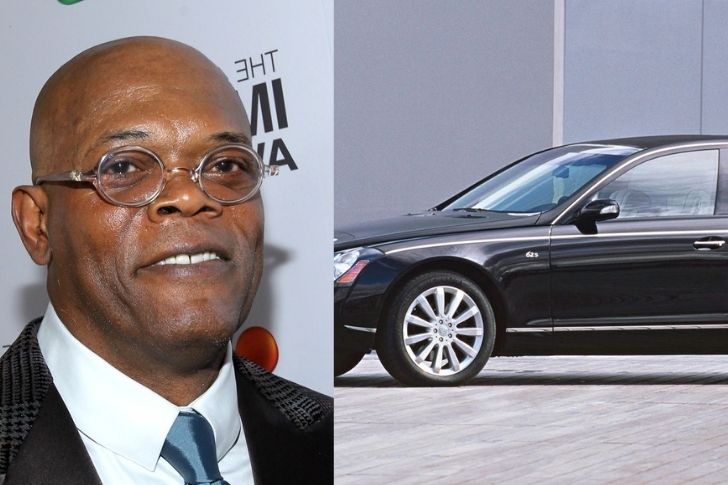 Well-known in recent years for his role as Nick Fury in many of the Marvel movies, Samuel L. Jackson's motivation for pursuing an acting career came to him before he even got his college degree from Morehouse College. After starring in a few films alongside the then-aspiring film student, Spike Lee, Samuel L. Jackson got his big break in Quentin Tarantino's classic Pulp Fiction, giving the actor his well-deserved popularity.
For his ride, Jackson prefers to roam the streets with his Maybach 57 S, which is customized to suit the actor's needs. Among the vehicle's many features is a solar roof panel in charge of its temperature control and ventilation system, a refrigerator, folding tables, silver tumblers, and champagne glasses – this has "Fancy" written all over it.
22.Ja Rule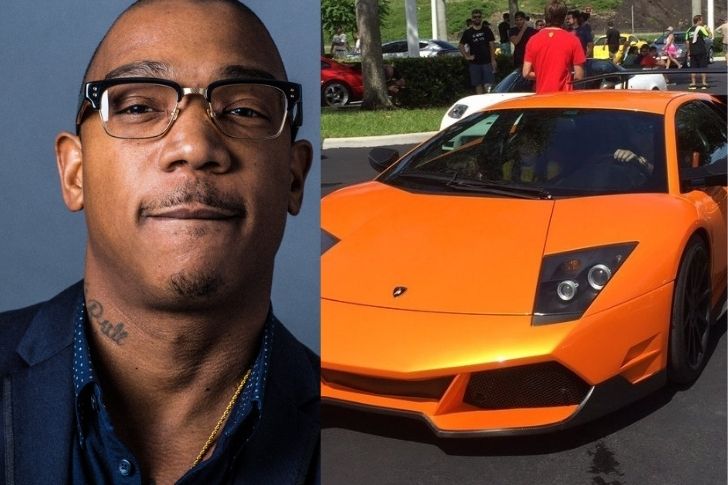 With the passion for making music resonating within Ja Rule ever since he was a kid, the rapper managed to showcase his talents to the world with his debut album VenniVettiVecci – fans and newcomers recognize his style thanks to his distinct rough voice.
Outside of music, Ja Rule has dipped his toes in the film industry as well. Among the movies he starred in include The Fast and The Furious films, where he stepped on the gas alongside the late Paul Walker. However, his love for fast cars isn't only bound in fiction. In his garage, the rapper safely keeps a beautiful Lamborghini Murcielago. Besides the sports car, Rule also owns a luxurious Rolls-Royce Phantom Drophead Coupe that features a top-quality sound system and LCD TV.
23.Nicolas Cage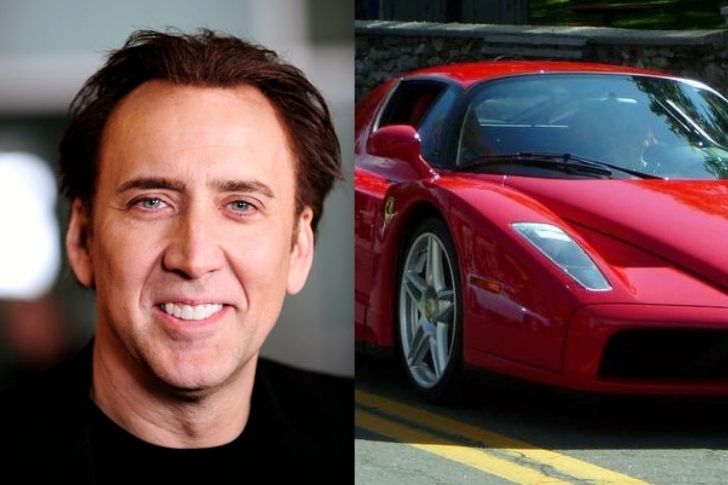 A name and face that almost every person can recognize, Nicolas Cage is one of Hollywood's most notable actors thanks to his iconic acting performance in films like The National Treasure, Con Air, and The Rock. And like the origin of his stage name, the actor is also well-known for his role in the Ghost Rider movies as well as Spider-Man Noir in Spider-Man: Into the Spider-Verse.
For his stage name, the actor got the name "Cage" from one of his favorite comic book superheroes, Luke Cage – the actor has also made investments in collecting various limited edition comics. Besides comic books, the actor has also kept many cars in his garage over the years. Among these rides include a 1964 Rolls-Royce Silver Cloud III, a 2003 Ferrari Enzo, and a 1970 Plymouth Barracuda Hemi.
24.Nicole Richie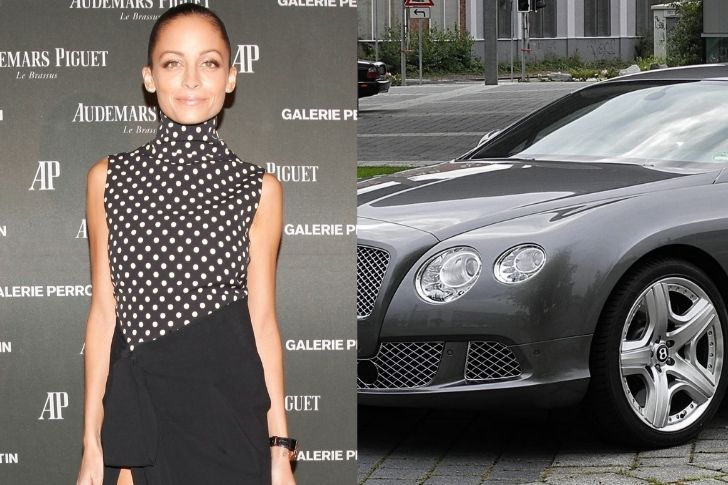 With her family tree filled with famous personalities, including Michael Jackson as her godfather, Nicole Richie was no stranger to celebrity life. Through the years, Richie has starred in several TV shows. She owns the House of Harlow 1960 jewelry line, and was even a member of the rock band, Darling. But thanks to her fashion sense, Richie has become quite an influential figure in the fashion business and has even shared her insights during an interview for the TV show Fashion Star.
Thanks to her many business ventures, Nicole Richie's net worth is far higher than the student loans of many college students. And for some of her fortunes, Richie spent them on cars. Among the many vehicles in her garage is a Mercedes G Wagon, a Toyota Prius, an Audi S8, and a Range Rover Sport.
25.America Ferrera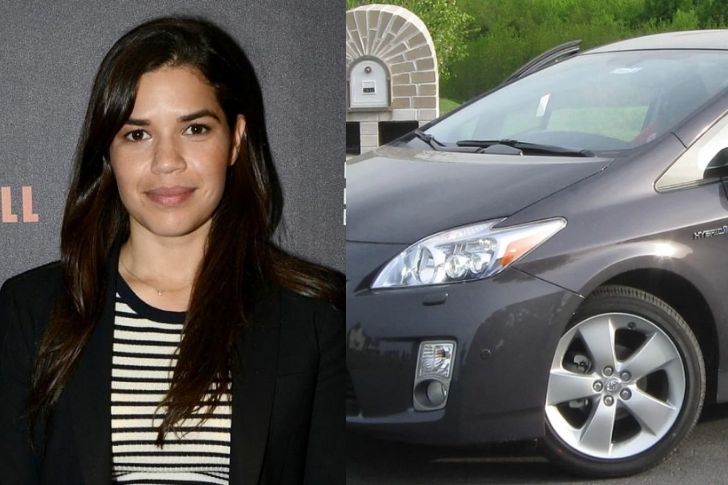 An actress who has a smile worth protecting with an insurance policy, America Ferrera is widely-known among fans and audiences for her role as the lead character in the TV series Ugly Betty. With her passion for acting realized when she was just seven years old, Ferrera eventually got to star in other films like Our Family Wedding, End of Watch, and was able to lend her voice to the animated film How to Train Your Dragon.
Although the actress has gained widespread recognition and massive earnings in the process, America Ferrera prefers to keep her possessions from being too extravagant – this includes her car. For her ride of choice, Ferrera goes around in a hybrid Toyota Prius. She joins the league of actors who prefer to cruise the streets in more eco-friendly vehicles.
26.Matthew McConaughey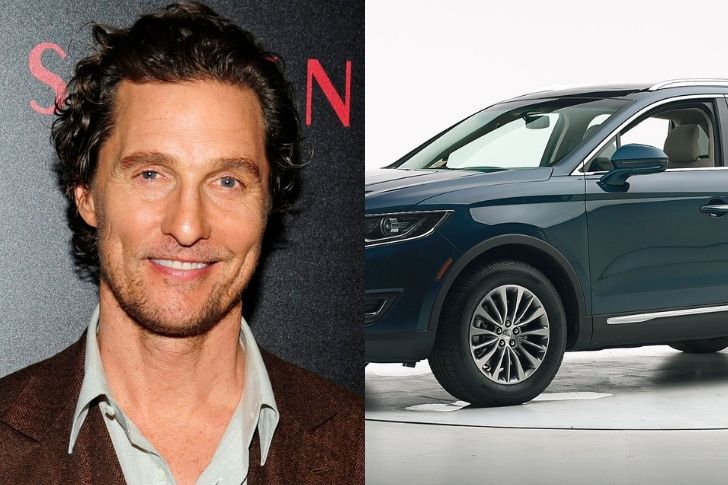 Earlier in his life, Matthew McConaughey wanted to pursue a career as a lawyer. Though he eventually decided to pursue a successful career as an actor, his desire to be a lawyer was semi-realized when he starred in the court drama A Time to Kill. Other films that have helped the actor gain worldwide fame are Dazed and Confused, Magic Mike, and Interstellar.
Besides acting, the actor's charisma and enthusiasm are also apparent in his car collection. Some of these mechanical beauties include the GMC Yukon XL, a 1981 Camaro Z28, and a 1971 Corvette Convertible. However, another gem among his many rides is his Airstream RV, which he has called his office and home for almost four years during the earlier years of his career – it has its very own bed, table, and chairs.
27.Kevin Costner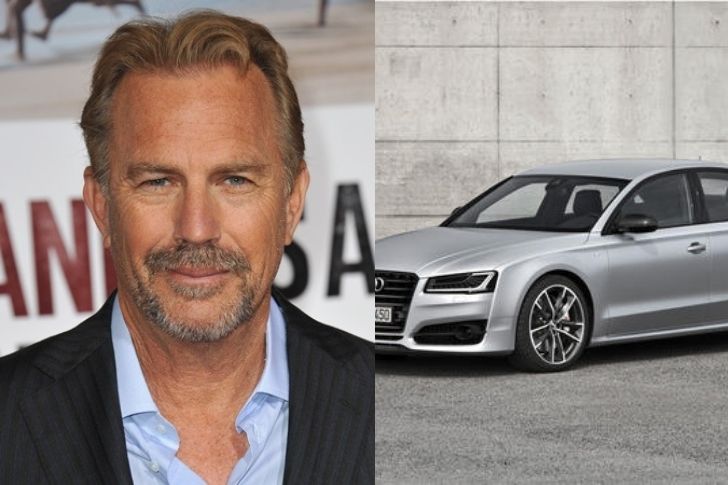 As a child, Kevin Costner would often spend his days singing for a church choir, writing poetry, and taking writing classes. This passion grew stronger when he was in college, where he was also a struggling actor before he graduated with a bachelor's degree in Business Administration. Thankfully, all of his hard work paid off when he gained fame following his roles for films like The Untouchables, Message in a Bottle, and Let Him Go.
Because of his successful acting and filmmaking career, Kevin Costner was able to make a fortune. It is a fortune that he now shares with his family. The actor also spent his earnings on a private jet and a car collection. His car collection includes an Audi S8, a Mercedes CLA AMG, and a 1968 Ford Mustang Shelby.
28.Julia Roberts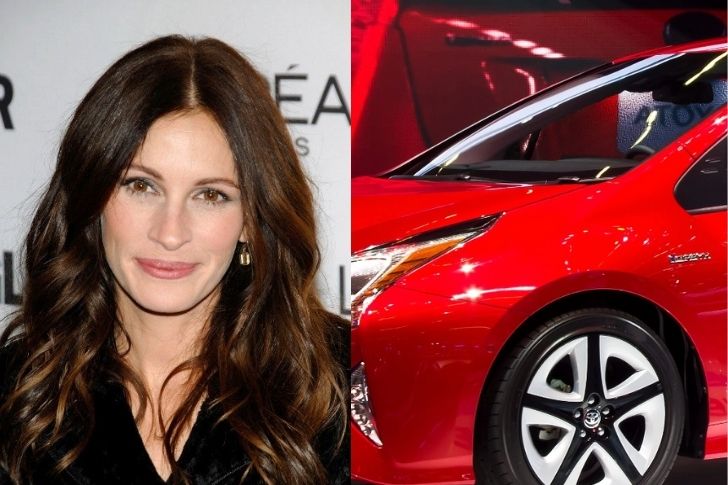 Well-known for her excellent talent in acting and for her signature smile, Hollywood's sweetheart, Julia Roberts, has impressed audiences for so many years thanks to her work in films like Steel Magnolias, Pretty Woman, and Sleeping with the Enemy.
Besides being a successful actress, Julia Roberts is also a loving mother of three kids. And whenever she isn't too busy with film projects, the actress loves to spend time driving on the road with her husband and kids, trading the gas from her Mercedes Benz GL320 for precious moments filled with happiness that Roberts and her family will always cherish. Though the car isn't as fancy as that of others in this article, by the end of the day, it does what the actress needs and then some.
29.Jessica Simpson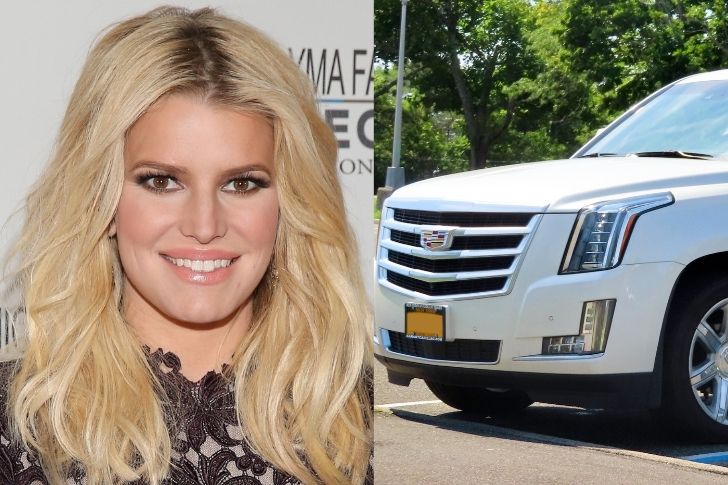 Ever since she was a kid, Jessica Simpson had set her sights on life as a successful singer. A few years later, her dream came true and even brought the singer to other ventures. Besides releasing one album after another, Jessica Simpson also received fame for her role in the film Dukes of Hazzard. She was also able to make investments in the fashion business with her Jessica Simpson Collection clothing line.
With Jessica Simpson succeeding in her many endeavors — as a singer, author, actress, and businesswoman — it's safe to say that she has earned more than enough to reward herself with something nice. Among the things the singer bought over the years are her two houses and her cars. Her cars include a Cadillac Escalade, a Range Rover, and a Bentley Continental GTC Mulliner.
30.Jennifer Lopez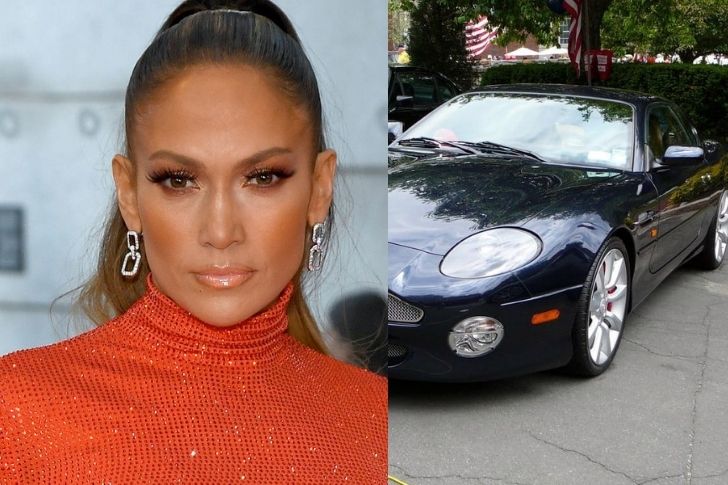 Before becoming a successful singer, dancer, actress, model, and fashion designer, Jennifer Lopez once took credit for being a back-up dancer for many artists, including for Janet Jackson. After pursuing a career as a solo artist, Jennifer Lopez's career brought her worldwide recognition and fame.
Over the years, the singer acquired a hobby that involved collecting many of the world's top-tier cars. And with her marriage to now-husband Alex Rodriguez, the couple now share a garage filled with their number-2 prized possessions (their lovely kids already have taken the number-1 spot). The couple shares a Rolls-Royce Ghost, a BMW 3 Series, a Maybach 57-S, and an Aston Martin DB7. Since the power couple shares an ever-growing passion for the same hobby, it's safe to say that they may need a bigger garage soon.
31.Sylvester Stallone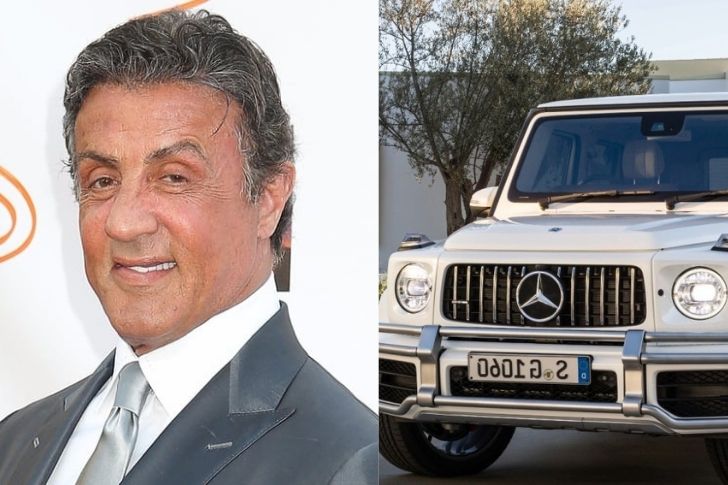 One of Hollywood's most iconic action stars — iconic alongside his friend and rival Arnold Schwarzenegger — Sylvester Stallone has left a long-lasting mark in the film industry thanks to his role in films like Rambo, Rocky, Demolition Man, and The Expendables.
Besides acting, Stallone has also been more than willing to spend a few points from his credit card to increase his car collection. And like the actor himself, the vehicles he keeps in his garage all project an aura of power and muscle. His collection includes a Mercedes-Benz G550, a custom Camaro SS, a Bugatti Veyron, a Ferrari 612 Scaglietti, and a 32 Highboy Hot Rod. Besides these cars, Stallone is also fond of buying the cars that he uses in his films, like the 1955 Ford F-100 he rode in the Expendables.
32.Danny DeVito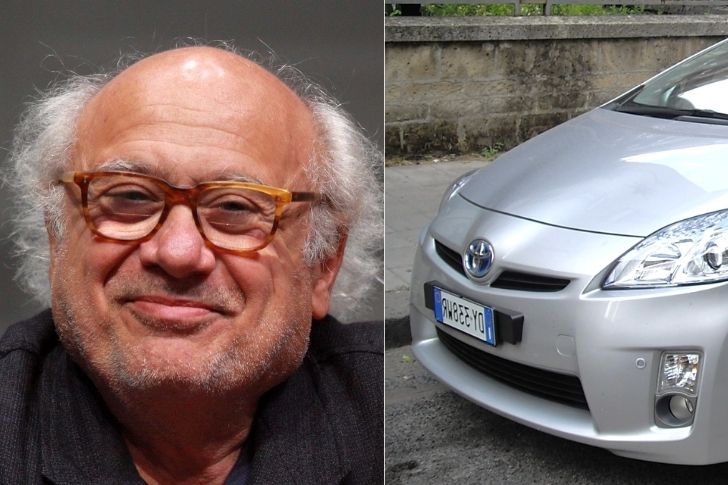 An actor who has graced the big and small screen for almost five decades now, Danny DeVito is a comedian who has shown great control of his acting and comedic chops. However, before he made it big in the entertainment industry, DeVito used to work as a valet. He needed to do so to be able to settle his personal loans. After all the hardships, DeVito gained widespread recognition, which grew even wider in recent years thanks to his newfound fame as an internet meme.
Over the years, the lovable comedian has earned a fortune and has since shared it with his family. Although not much is known about the cars he keeps in his garage, the actor owns an 89-thousand-dollar Range Rover and a Ferrari that is, at the very least, worth $252.8K.
33.George R.R. Martin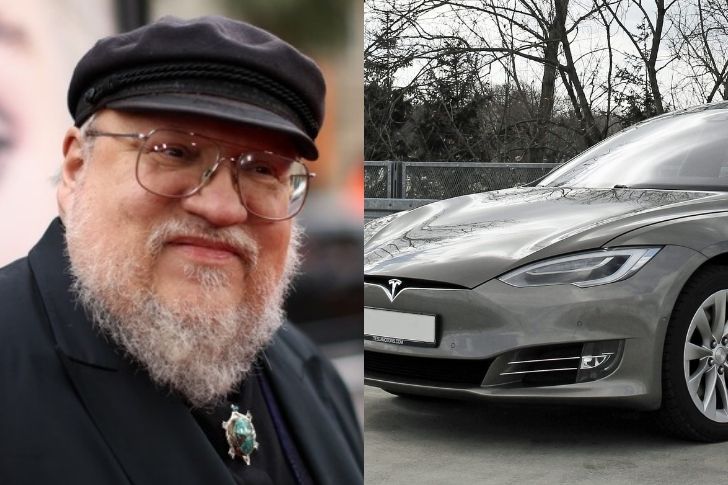 An author who is both loved and hated for killing off many fan-favorite characters, George R.R. Martin gained worldwide attention and fame thanks to his series of fantasy novels — particularly the Songs of Ice and Fire, which was adapted for TV and was retitled to Game of Thrones. Throughout the majority of the show's run, the author also helped as its executive producer.
After getting his college degree, Martin published a few sci-fi novels before finally releasing his hit fantasy novels. And thanks to his novels and their adaptations' success, George R.R. Martin was able to earn a massive fortune. Though he has gained more than a handful over the years, Martin prefers to live a modest life, which is also reflected in his two cars, a Tesla Model S and a Mazda RX-7.
34.David Hasselhoff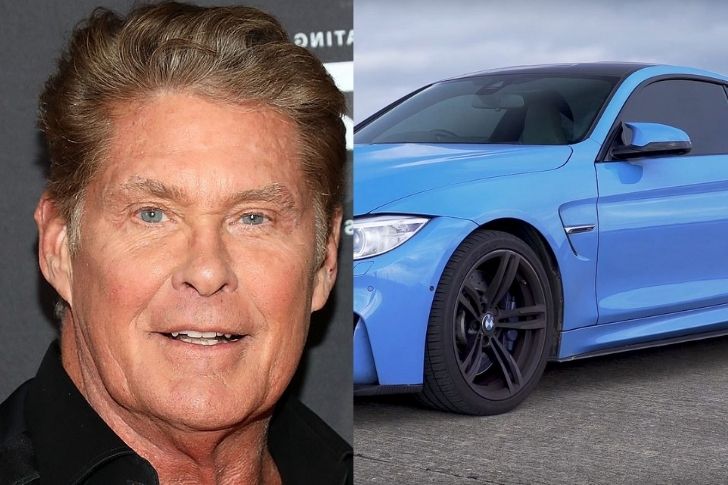 One of Hollywood's all-time iconic actors, David Hasselhoff became quite the figure in the entertainment industry thanks to his performance in both the Knight Rider and Baywatch. Although the latter show was initially canceled after one season, Hasselhoff gave a large portion of his investment money so that Baywatch can continue – the show aired for 12 years, from 1989 to 2001.
Besides earning rewards for his performances, David Hasselhoff also took the liberty to award himself by bringing home a few of the props used in the shows and films he starred in, including a giant statue of the actor used in The SpongeBob SquarePants Movie. Outside of stage props, the actor also rewards himself with cars. Among the many cars he keeps in his garage is an Audi R8 and a Maserati Gran Turismo.
35.Dr. Dre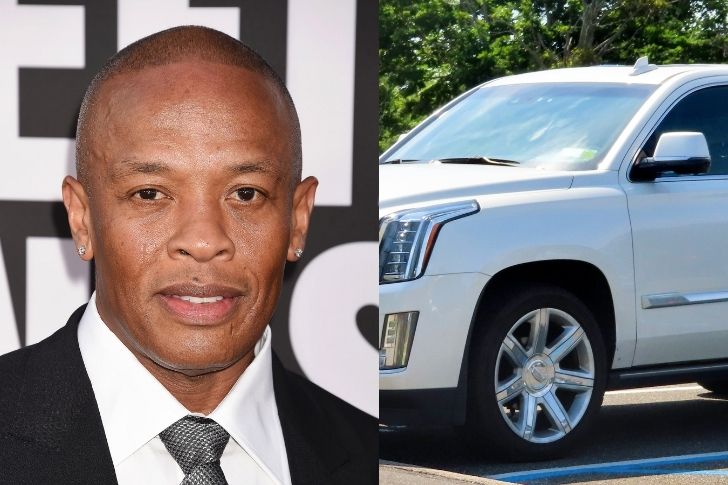 Among the many iconic figures in the rap industry is Dr. Dre, who is also well-known for helping other artists rise to fame – two of these artists are Eminem and Snoop Dogg. Outside of producing music, Dr. Dre also made a lot of money thanks to the initial investments he's put into his earphone and headphone brand, Beats by Dr. Dre.
With his net worth gradually rising thanks to his career as a rapper, producer, and businessman, Dr. Dre is almost on his way to becoming the first rapper to achieve billionaire status. And thanks to his ever-growing fortunes, Dr. Dre can pursue his hobby of collecting cars. Among the many rides the rapper has purchased through the years is a Rolls-Royce Drophead Coupe, a Cadillac Escalade, a Hummer H2, and a Bentley Continental GT.
36.Bill Gates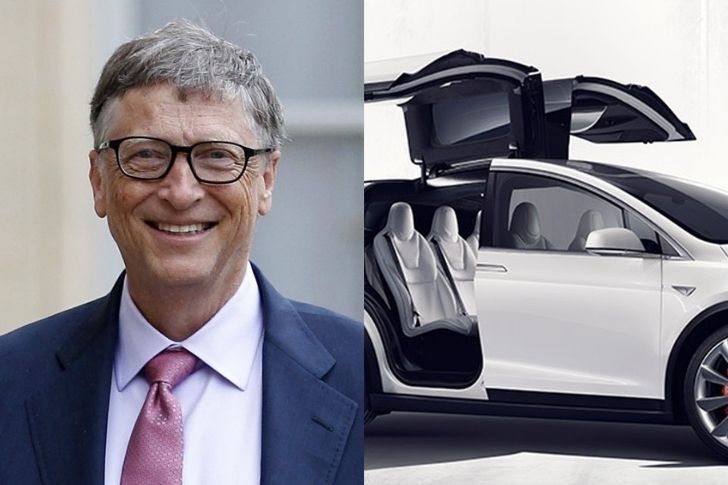 One of the world's wealthiest figures, Microsoft founder Bill Gates found his passion in the software side of technology ever since he started making computer programs when he was a kid. With the way things have turned out, it's safe to say that his passion has brought Gates to greater heights.
In recent years, Gates has focused more on philanthropy through the Bill and Melinda Gates Foundation. The billionaire also set aside some of his fortunes for himself and his family. Besides purchasing artworks and private jets, Bill Gates also spent a few points from his credit card to acquire his very own car collection. Among the many cars in his garage are three Porsches — a 911, 930, and 959. As far as his 959 is concerned, only 337 of them were ever produced.
37.Jeff Goldblum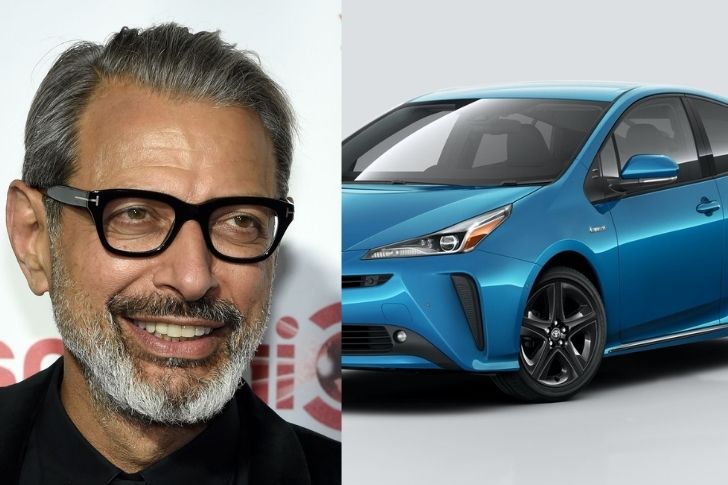 Among Hollywood's most-loved actors is the man himself, Jeff Goldblum. Besides his many iconic roles in films like Jurassic Park, The Fly, and Thor: Ragnarok, Goldblum is also a very talented musician who plays the piano with the jazz band, Mildred Snitzer Orchestra.
Over the years, Jeff Goldblum has spent his money on many investments, including an acting school where he and other actors like Jim Carrey and Ashley Judd would teach aspiring students the ropes behind the art of acting. For his personal life, Jeff Goldblum is more than content to share his fortune with his wife and kids. As for himself, the actor is already happy with rewarding himself the hybrid car, Toyota Prius, joining other celebrities in indirectly promoting the vehicle's economical and eco-friendly features.
38.Kevin Hart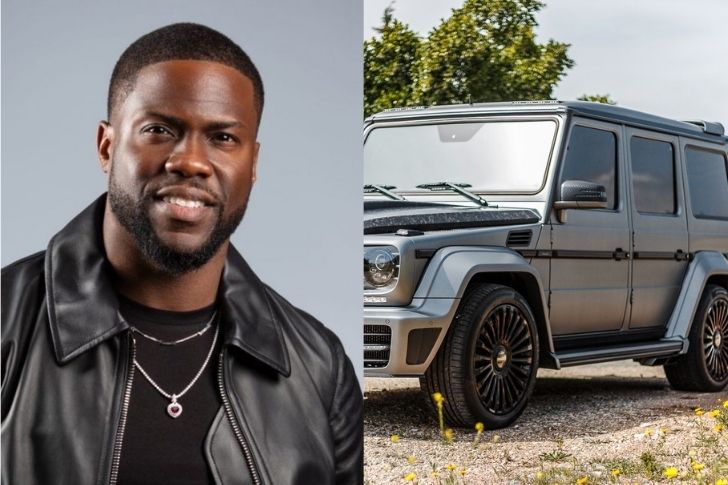 While he was still finding his place in the comedy business, Kevin Hart's start as a comedian was a slow and steep climb – one audience member once threw a buffalo wing at Hart, resulting in the comedian walking off stage afterward. Fortunately, no degree of negativity can stop Kevin and his big Hart. And thanks to his perseverance, the actor is now one of the entertainment industry's most recognized comedians.
Now with his ever-growing fortune, Kevin Hart has spent a portion of it for many noble causes – he once donated $50,000 to pay for scholarships at a high school in his hometown. And aside from sharing his earnings, Kevin Hart had also spent a portion of it on a car collection, which includes a Ford Mustang GT500E, a Pontiac GTO, and – perhaps one of his favorites – a Ford Bronco.
39.Matt LeBlanc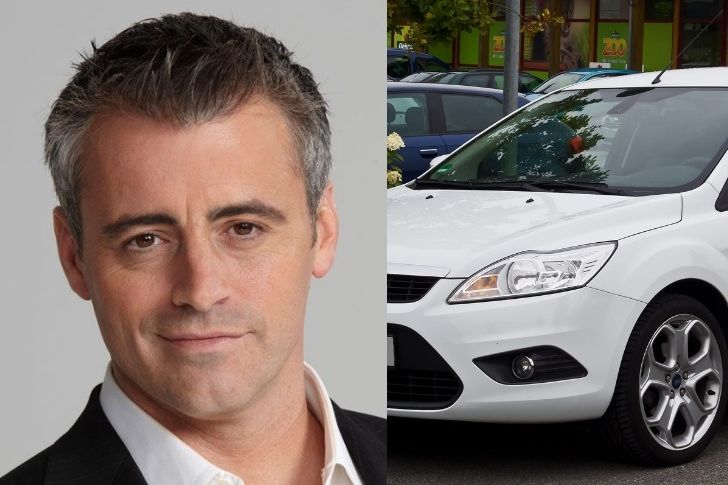 With his acting career having risen to great heights because of his role as Joey in the iconic TV show Friends, Matt LeBlanc was able to pursue other passions in the industry. After gaining widespread recognition from his Emmy-nominated performance in the TV show, LeBlanc also played a fictional version of himself in the series Episodes – he won a Golden Globe award and four Emmy nominations for his performance on the show.
Ever since his childhood, Matt LeBlanc possessed an ever-growing interest in everything automobile-related – this comes as no surprise considering his father was a mechanic. Eventually, the actor had more than enough investment money to spend on his own car collection, which now includes a 2014 Porsche Turbo S, a 1973 De Tomaso Pantera, and a Ferrari 458 Italia.
40.Adam Carolla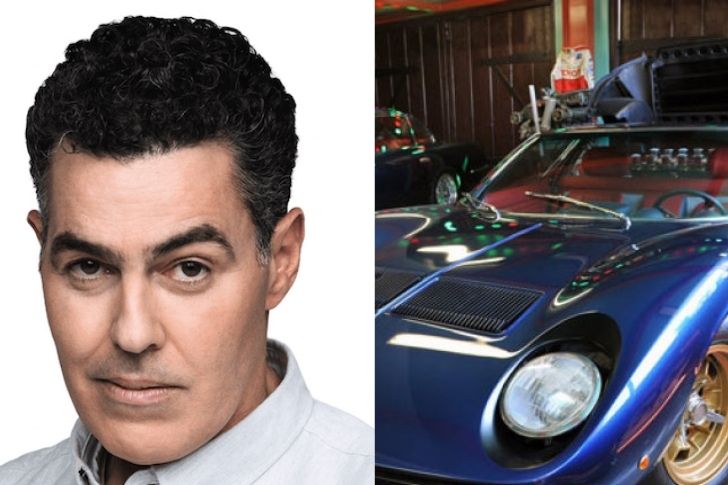 Ever since his teenage years, Adam Carolla lived a life of hard work and determination – he used to work as a carpenter, a boxing instructor, and a driving instructor to pay his personal loans. Now, Carolla is a famous radio personality and podcaster, whose show, The Adam Carolla Show, has received the Guinness World Record for Most Downloaded Podcast.
Besides his career as a radio host, Adam Carolla has a deep passion for race cars – he even co-directed the biopic Winning: The Racing Life of Paul Newman. For his collection, Carolla's garage is filled with many of automobile history's powerful cars, like the 1969 BRE Datsun 2000 Roadster, 1971 BRE Datsun 510 Trans-Am 2.5, and a Lamborghini Miura S and Miura SV.
41.George Lopez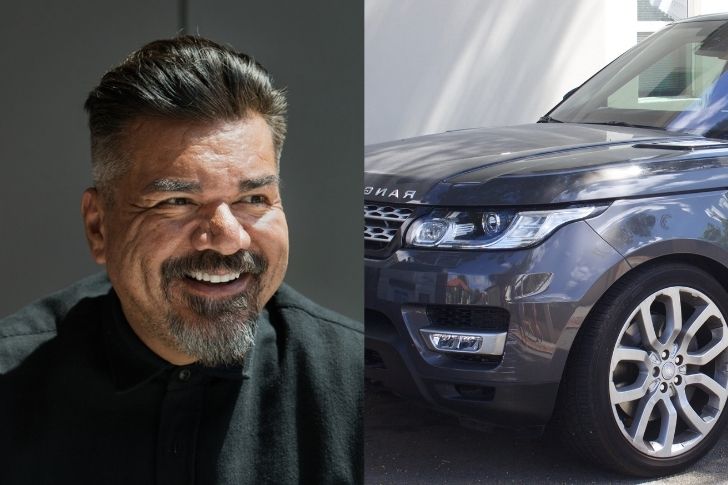 One of the few well-known actors that many don't see often in big blockbuster movies, George Lopez's rise to fame in the entertainment industry took a giant leap thanks to his self-produced TV sitcom George Lopez. Eventually, the actor was able to showcase more of his comedic chops with his stand-up comedy gigs. He also starred in a few movies, including SharkBoy & Lava Girl and The Spy Next Door.
With his growing fortune, George Lopez has always shown a willingness to make others happy as well – he once donated toys as Christmas presents to elementary students in 2011. But sometimes, George Lopez also rewards himself using the money he's made from the many investments he's made in life. These rewards, of course, come in the form of cars. Though not much is known about his vehicles, the actor once announced that he added a Range Rover to his ever-growing collection.
42.Will.I.Am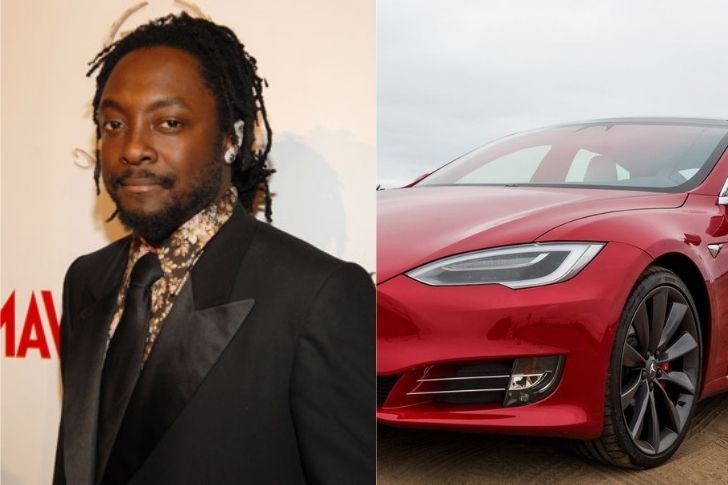 A man who has worked in various fields throughout his career, will.i.am is well-known for his music, both as a solo artist and with the group the Black-Eyed Peas. However, aside from his work as a singer, songwriter, and dancer, will.i.am can also take credit for being the Director of Creativity for one of today's biggest software companies, Intel.
Perhaps another title that will.i.am carries is "car collector." For most of his collection, the rapper would often customize the vehicles to satisfy his needs and preferences. Among the cars he has kept in his garage is a 1958 Chevrolet Corvette (which he calls "Vette.I.Am"), a Tesla Model S with a customized wide body, and a 1958 Beetle.
43.Axl Rose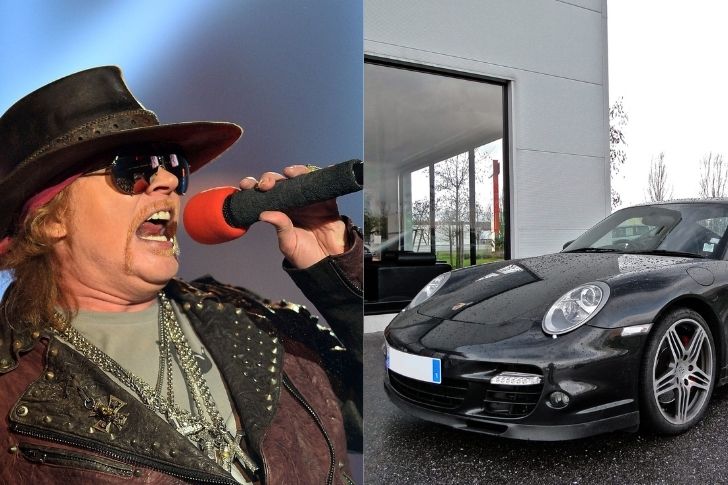 Axl Rose's journey to becoming one of music history's most iconic singers started when he was a kid. Throughout his childhood, Axl Rose sang for a church choir and learned how to play the piano – he also sang in the Bailey Trio along with his siblings. Eventually, after a few years of going through a couple of roadblocks in his career, Rose and a few of his friends started the band Guns N' Roses, and the rest is history.
When the singer wants to spend some gas for a little relaxing ride on the road, he can look at the many cars he keeps in his garage. His collection includes a Porsche 918 Spyder, a Bentley Continental, and a Ferrari 360.
44.Damon Wayans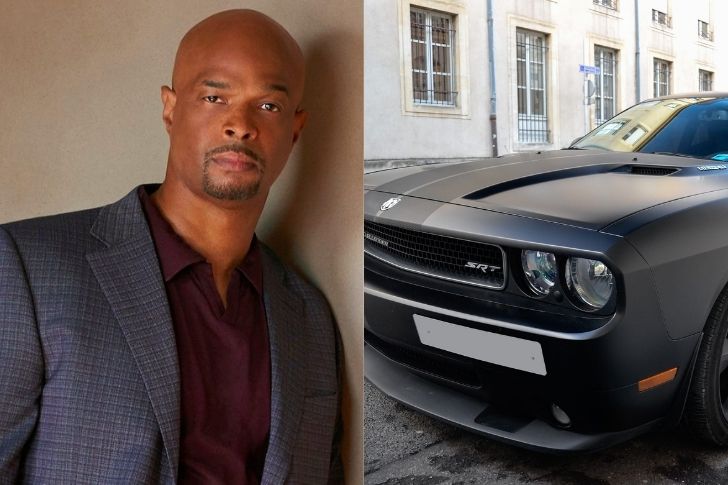 One of the few examples that support the expression "like father, like son," Damon Wayans is an actor and a comedian, which is also the career his junior eventually pursued. After his big break from the TV show In Living Color, the actor went on to work for films like Beverly Hills Cop, The Last Boy Scout, and My Wife and Kids.
Damon Wayans got widespread recognition for his roles in films and shows – he even earned a People's Choice Award for Favorite Male Performer in a New TV Series for My Wife and Kids. However, there would be times the actor would also reward himself for his achievements, like the time Wayans bought himself a lovely Dodge Challenger Hellcat.
45.Jeff Dunham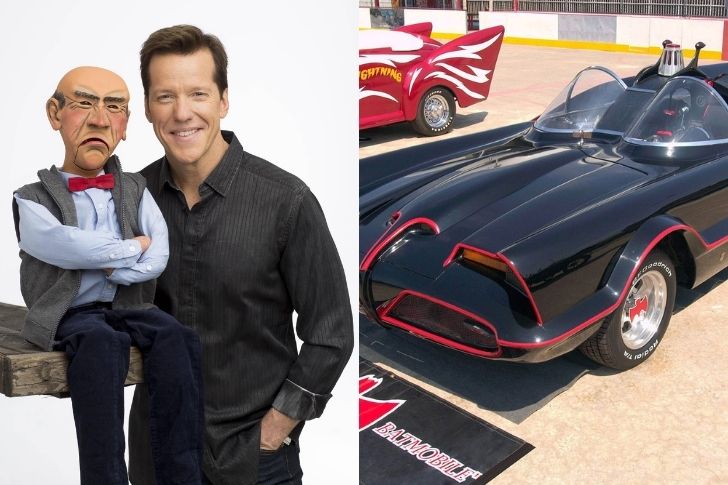 While he was studying to get his college degree, Jeff Dunham was already practicing his skills in ventriloquism – to be precise, he started practicing when he was in the fourth grade. After finishing his academic journey, Jeff Dunham encountered a few road bumps in his career before finally gaining worldwide recognition with his second special, Jeff Dunham: Spark of Insanity.
The comedian is fond of making his own puppets and restoring antiques. Dunham is also one big car enthusiast. His garage is filled with the finest automobiles, both old and new, like the 1934 Ford Achmedmobile, a Ford GTX1, a 1965 George Barris Calico Surfer, and the 1970 Plymouth Superbird. If these aren't impressive enough for you, the comedian also keeps the Batmobile that was used in the 1992 film Batman Returns.
46.Tim McGraw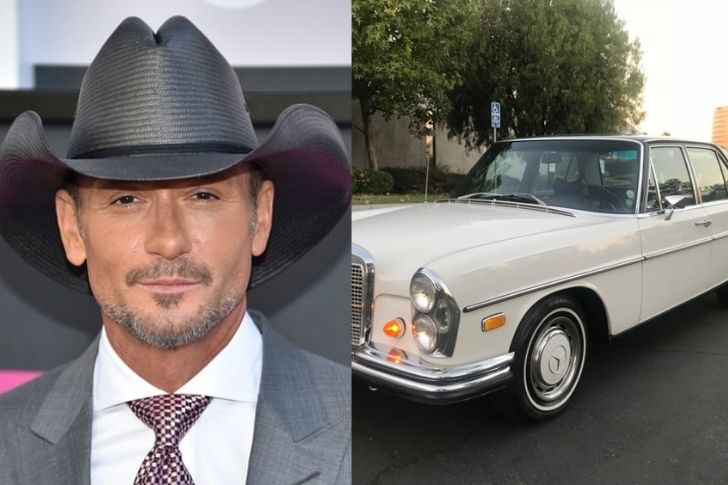 Another celebrity who was once interested in becoming a lawyer, Tim McGraw is one of country music's most popular artists alongside his wife Faith Hill – the moment McGraw held a guitar was the moment he realized his passion for music.
Besides making music, the musician is also a licensed pilot who flies his very own plane. But whenever he wishes to go for a spin around the streets or through off-road paths, McGraw has a few choices he can pick from in his garage. He shares a garage with his wife Hill, and the couple owns a Mercedes G55, a Land Rover Defender 90, a 1978 Jeep Wrangler CJ-6, a Mercedes 200 Series 280SL, and a Dodge Charger SRT-8.
47.Melissa McCarthy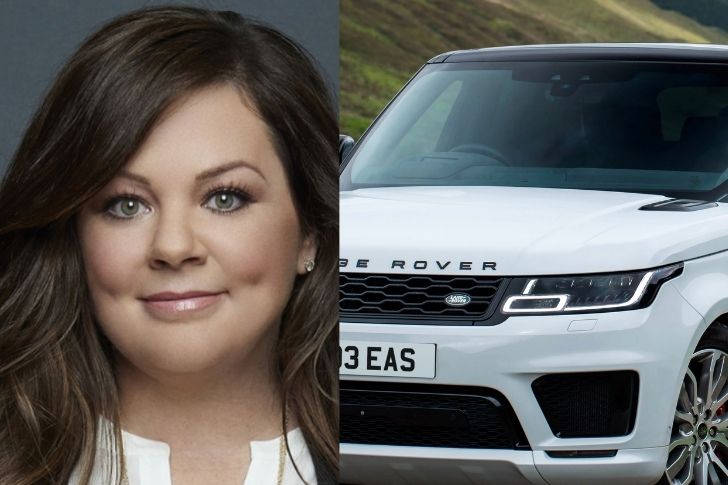 A comedian whose fan base exponentially grew thanks to her performance in the show Saturday Night Live, Melissa McCarthy is now one of the many rising actors in the film industry who still has more tricks up her sleeve. In 2018, the actress showed her wide acting range through her acting credit in the biopic Can You Ever Forgive Me?, which earned her an Academy Award nomination for Best Actress.
Outside of acting, Melissa McCarthy has also gained a reputation for being a writer, director, producer, and for having her very own clothing line, McCarthy Seven7. Because of the fortune she earned, many think that McCarthy spends on fancy things. However, the actress is more than happy to share a comfortable home with her family and is content with her car, a Range Rover.
48.Beyoncé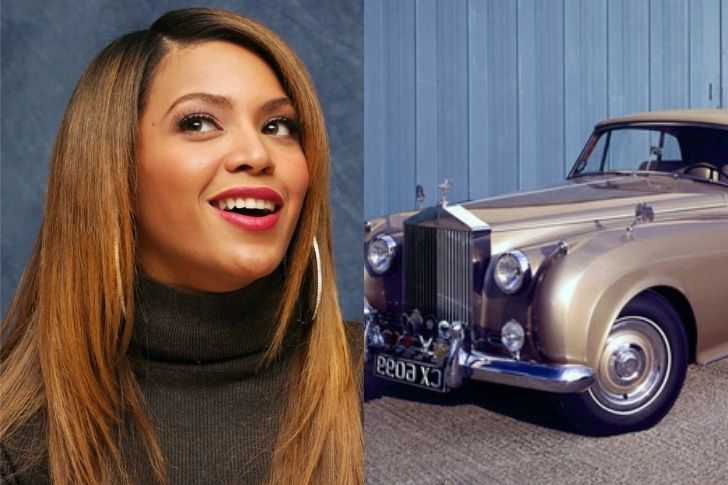 Her talent in singing and dancing was discovered during her childhood years. It is safe to say that Beyoncé already started helping her parents on matters like their home and personal loans at a very young age. And after all her hard work, Beyoncé is now one of the most successful artists in the music industry.
Together with her husband, famous rapper Jay-Z, she spent a bit of money on expanding their car collection. Among the many vehicles they keep in their garage is a Pagani Zonda F, a Bugatti Veyron Grand Sport, and a Ferrari F430 Spider. Even their family van projects an air of luxury — it comes with a shower, a bathroom, a TV, and a sound system.
49.Gavin Rossdale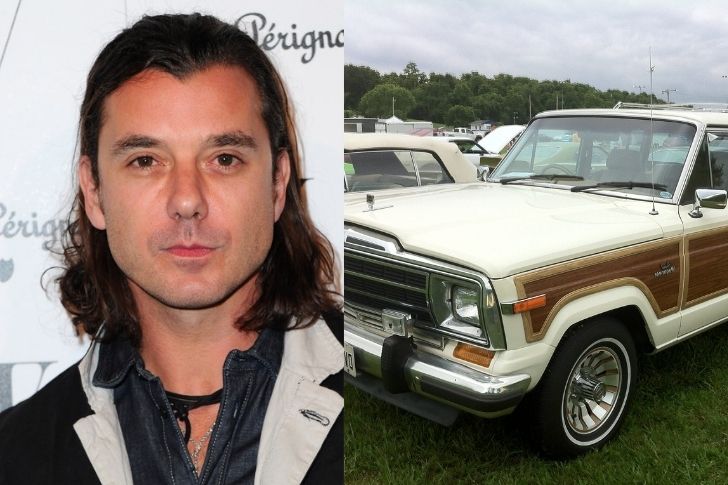 Among the many things Gavin Rossdale is well-known for, perhaps his role as the rhythm guitarist and vocalist for the hit rock band, Bush, is the most famous. Outside of his involvement with Bush, Rossdale pursued a career as a solo artist – his song Can't Stop the World was used as the theme song for the TV program Drive.
Thanks to his successful career, the musician was able to earn himself quite the fortune, and he undoubtedly deserves a pat on the back. Over the years, Rossdale has used his credit card to buy himself a nice house to relax in. He's also bought a Jeep Wagoneer, which proved very useful for Rossdale and his friends, especially when they go on trips.
50.Chloe Grace Moretz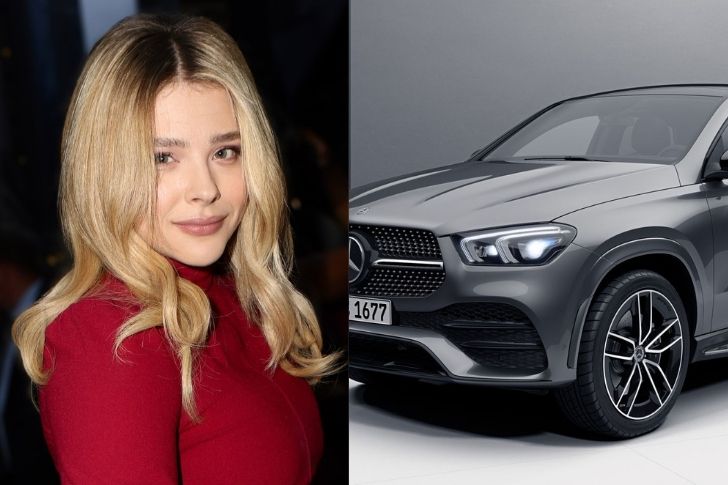 With her family always supporting her from behind the scenes, it comes as no surprise that Chloe Grace Moretz is more than inspired and committed whenever she is on a movie set. The actress first realized her passion for acting when she helped her brother practice his lines for his acting classes – he has been working as her acting coach since 2010.
Due to the success, Moretz landed roles in films like The Amityville Horror, Dark Shadows, and The Equalizer. The actress has been earning a fortune – enough to say that she now doesn't worry much about matters like home and personal loans. Among the many things she bought for herself is her very own car, an E-Class Mercedes-Benz – she was only 18 years old when she finally got her hands on this beauty.
51.The Rock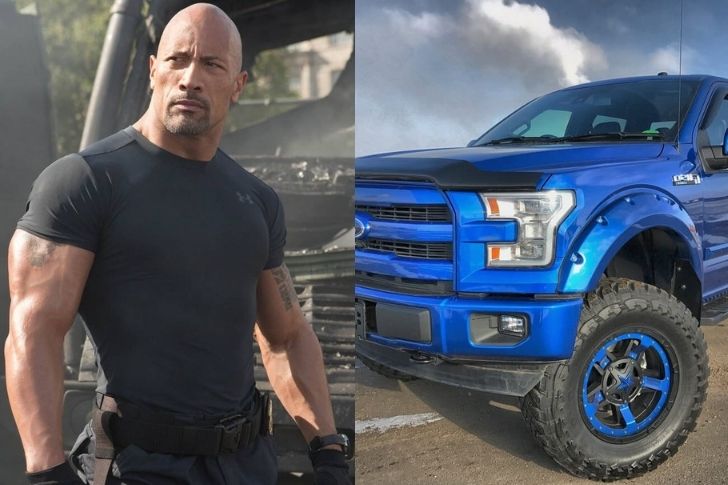 One of the most famous action stars whose fame only rose higher thanks to his role in the Fast and Furious films, the new Jumanji movies, and Central Intelligence, Dwayne "The Rock" Johnson has undoubtedly become a prominent figure in the film industry and isn't leaving anytime soon.
Over the years, Johnson has made many investments toward growing his car collection – and like the actor, it's filled with muscle. Among the many beasts the actor keeps in his garage include a Plymouth Prowler, a 2017 Ford GT, a Ferrari LaFerrari, and a Pagani Huayra. The actor once bought a brand-new Ford Edge, but it wasn't for his collection. He purchased the vehicle and gave it to his housekeeper as a token of appreciation for being one of his many supporters.
52.Goldie Hawn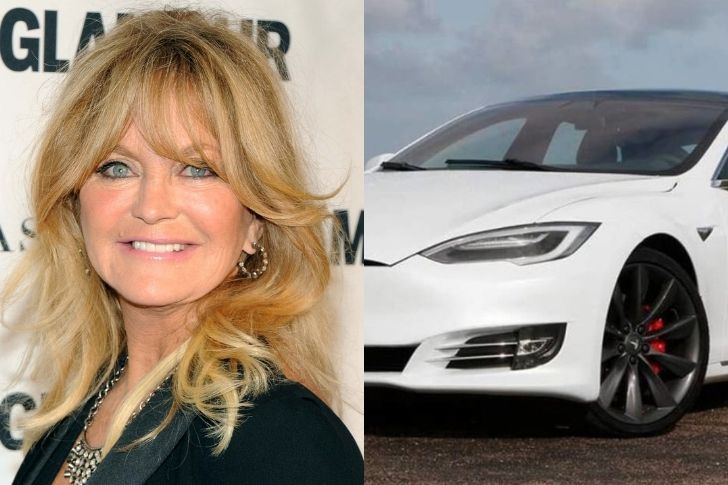 After spending a few years as a dancer, Goldie Hawn eventually transitioned to acting, surprising her audiences with her amazing performances in the process. Among the many people that the actress surprised was her fellow Cactus Flower co-star Ingrid Bergman, who thought that Hawn has been in the business for several years already – a compliment worth more than any Oscar, for sure.
With the actress' successful career, Goldie Hawn more than deserves all the fortunes she earned and shares with her family. Besides living in a happy home with Kurt Russell and their kids, Goldie Hawn also spent some investment money for a Tesla Model S, which is also the model her daughter, Katie Hudson, owns – like mother, like daughter.
53.James Harden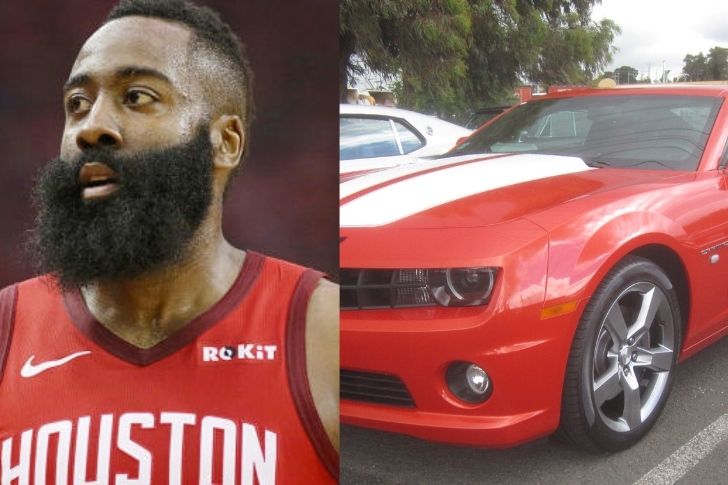 James Harden is a basketball player who has shown time and time again what he can do in the world-famous sport even before he got his college degree. However, besides his skills, the basketball player is also famous for his beard – he said it grew because he was too lazy to shave it, but now it's become an integral part of his image.
Over the years, along with his endorsement deals with famous brands like Adidas, Harden has earned quite a fortune thanks to his basketball career. And with his earnings, Harden has helped many charity organizations, while also spending a few of it for himself. One of the few things Harden likes to spend his money on is his car collection, which includes a Bentley Bentayga, a Rolls-Royce Wraith, and the ever-iconic Chevrolet Camaro.
54.Lady Gaga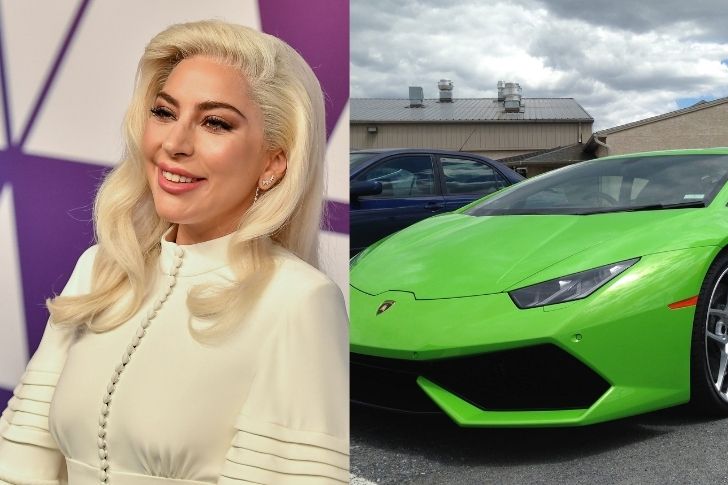 One of the most iconic artists gracing the radio waves and concert stages today, Lady Gaga has showcased and improved her talents in music year after year with every album she releases. Not only is she a worldwide sensation, but Lady Gaga has also done a few behind-scenes-work, composing songs for famous artists like Britney Spears, Fergie, and the Pussycat Dolls.
Besides her great inclination and talent in music, another contender for the singer's most significant investment made over the years is perhaps her car collection. Among the many lovely vehicles the singer keeps in her garage is a 1955 Cadillac Coupe De Ville, a 1965 Lincoln Continental, a Ford Mustang, a Lamborghini Huracán, and two Rolls-Royce Phantoms. And with her career still rising, it's safe to say that this collection will eventually expand in the coming years.
55.Joey Lawrence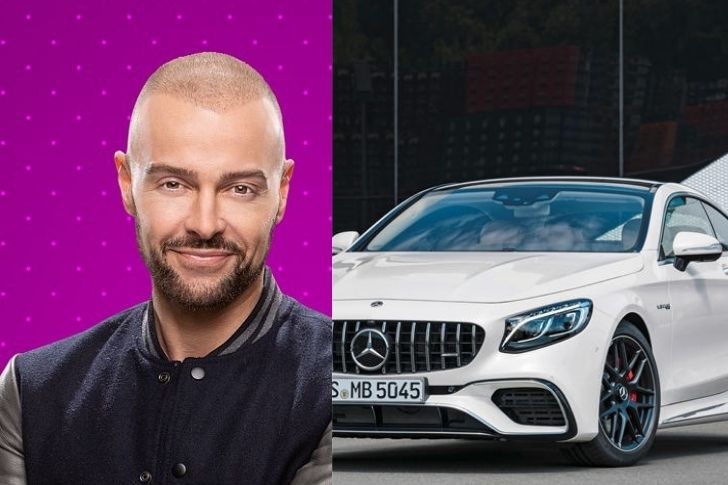 Although his father worked as an insurance broker while his mother was an elementary school teacher, Joey Lawrence and his two brothers pursued a career under the bright Hollywood spotlights – the trio once starred as brothers in the TV show Brotherly Love. Outside acting, Lawrence also displayed his singing skills for his 1993 self-titled debut album. Recently, Lawrence and his brothers formed the band, Still 3, and have released their debut single, Lose Myself.
Although he's been away from the spotlight for some time, Joey Lawrence's career has brought him more than enough fortune to buy himself a home and fill his garage with his favorite cars. Over the years, the actor has had the privilege to drive and keep a 2014 Bentley, a 2016 BMW i8, a 2015 Ford Flex, and a Mercedes-Benz S63 Coupe.
56.Adam Sandler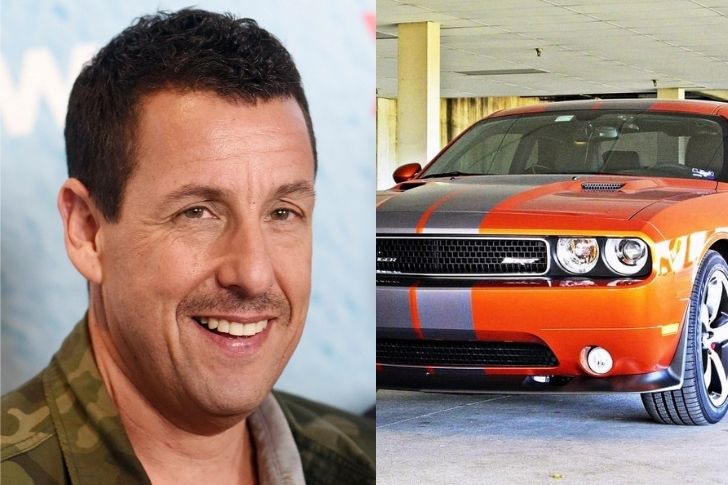 Among the many actors in Hollywood, Adam Sandler is one of the most recognized figures. Besides being famous for his comedy films, the actor has also shown enthusiasm for portraying dramatic roles. Among the many films he has received an acting credit for are Click, Pixels, Punch-Drunk Love, and Uncut Gems.
Like other actors, Adam Sandler has gradually grown a fortune thanks to his career as an actor and filmmaker. Over the years, the actor has bought himself many luxurious homes and a few fancy cars. The vehicles he now keeps in his garage are a Cadillac DTS, a Dodge Challenger SRT, and a Cadillac Escalade Hybrid, which can be very convenient for long road trips with family and friends.
57.Travis Barker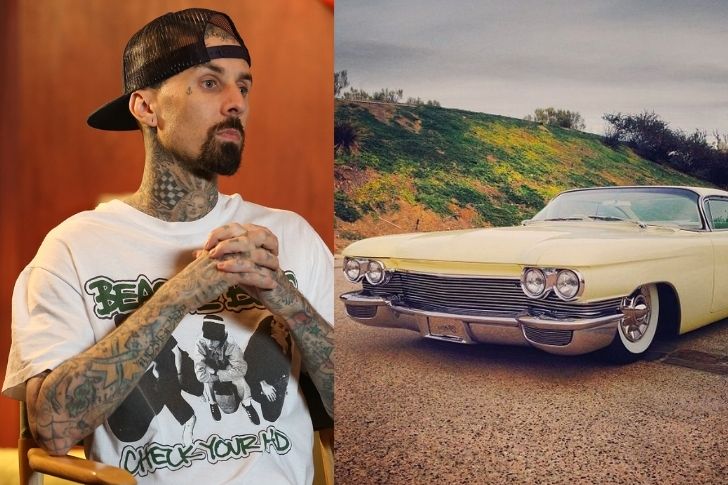 Throughout his childhood, Travis Barker pursued many interests, including playing the piano, singing, and skateboarding. However, none of them could ever top his passion for playing the drums – he got his first drum kit at five years old. Now Travis Barker has become one of the best drummers in the world and is well-known for playing drums for the famous punk-rock band Blink 182, as well as for collaborating with other artists in various genres like pop, hip-hop, country, and rock.
Over the years, the drummer has also shown a great love for collecting Cadillacs. Among the many cars he has kept in his garage is an Eldorado, Deville, Escalade, and an STS. However, some of his prized possessions have been auctioned off ever since he had a moving company help transfer his belongings to his new warehouse, where the drummer will start his car collection anew.
58.Matt Damon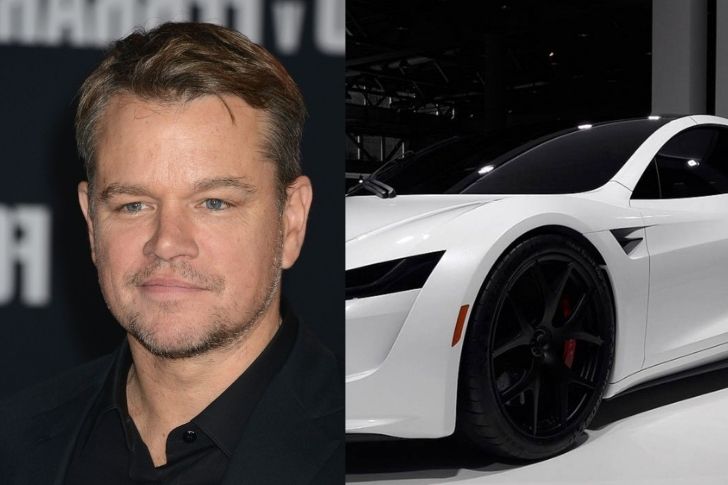 Though he was a few points short of qualifying for an English degree, Matt Damon pushed through with his passion and pursued an acting career. Eventually, the actor became a notable figure in the film industry thanks to his roles in films like the Jason Bourne movies, Elysium, and Behind the Candelabra.
With the fortune he has made from his career as an actor, producer, and screenwriter, Matt Damon spent a hefty portion of it for others through charity organizations like the H20 Africa Foundation and Feeding America. And with the remaining amount, Matt Damon would sometimes spend it on adding a new member to his garage. Over the years, the actor has purchased a Bentley, a BMW, a Ferrari, a Toyota Prius, and the all-electric battery-powered Tesla Roadster.
59.Ludacris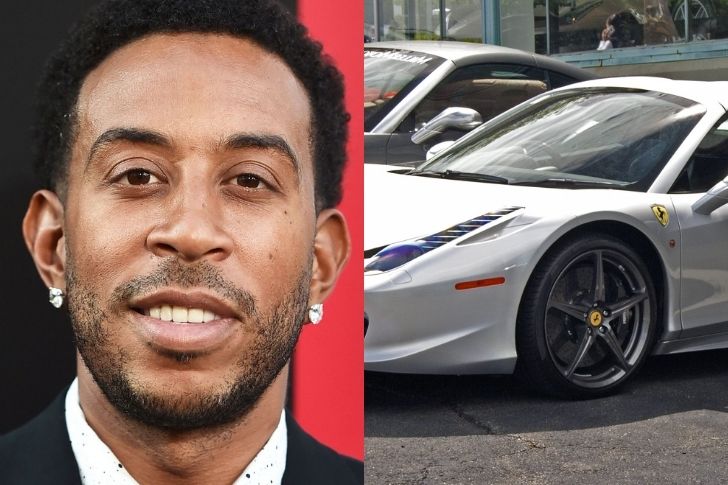 First starting his career as a DJ, Christopher Brian "Ludacris" Bridges eventually gained widespread attention thanks to his rapping career. And by 2002, Bridges' fame soared even higher when he starred in the now-popular The Fast and The Furious films – he even earned a Screen Actors Guild and a Critic's Choice Award.
Like his popular onscreen role as Tej Parker, Bridges has a love for everything automobile-related. Among the many cars he keeps include a Rolls-Royce, a BMW i8 hybrid, a Ferrari F430, and 458. However, the actor-rapper recently decided to sell most of the vehicles in his garage, transitioning his collection from gas to electric automobiles – a Tesla is undoubtedly in his list of to-buy cars if that's the case.
60.Ashton Kutcher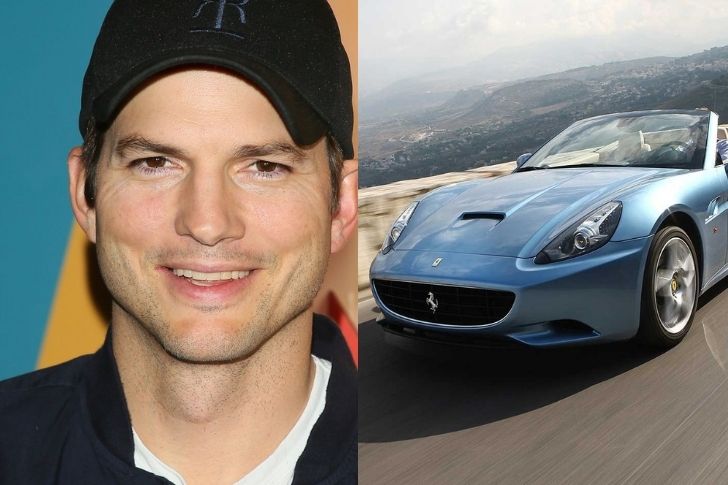 After gaining widespread recognition for his role in the hit TV sitcom That '70s Show, Ashton Kutcher became one of the entertainment industry's most popular figures. However, outside his Hollywood career, the actor also has a capital firm called A-Grade Investments, where he helps start-up tech companies gain proper footing in the business world.
Over the years, Ashton Kutcher and his wife, actress Mila Kunis, have added a variety of cars to their garage. Among the many cars the couple owns is a Ferrari California, a 1966 Impala SS, and a Mercedes CLK. However, their collection eventually welcomed more eco-friendly vehicles like the Tesla Model S, a Fisker Karma electric sports car, and the celebrity-favorite, Toyota Prius – surely small steps towards reducing the pollution made from smoke-emitting vehicles.
61.Lindsay Lohan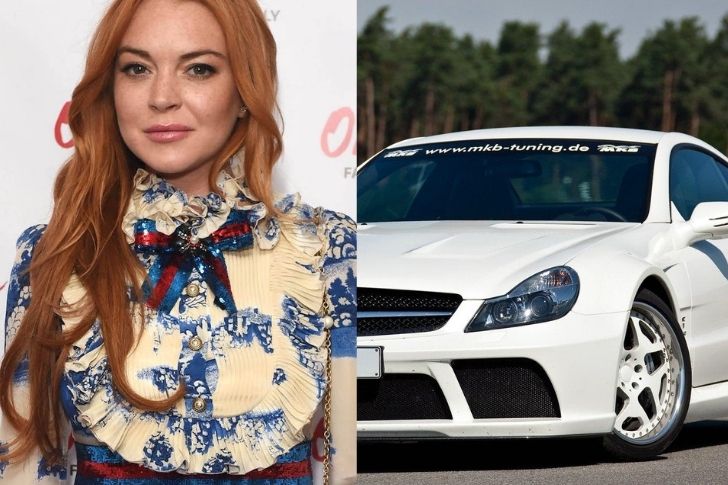 With the doors to celebrity stardom opening to her at the young age of 3, Lindsay Lohan's career path was already made for her before she could even worry about her student loans. Eventually, after appearing in a few commercials, Lohan gained widespread recognition for her role in films like The Parent Trap, Freaky Friday, and Mean Girls.
Throughout her career, Lindsay Lohan used her income for charitable causes – a portion of her Lohan nightclub's profit was donated to refugees to help them get back on track. But the remaining fortune she has for herself is more than enough to expand her car collection – and repair old cars, too. In her garage, Lindsay Lohan keeps a Mercedes SL65 and her precious Porsche 911, which has gone through its fair share of repairs over the years.
62.George Clooney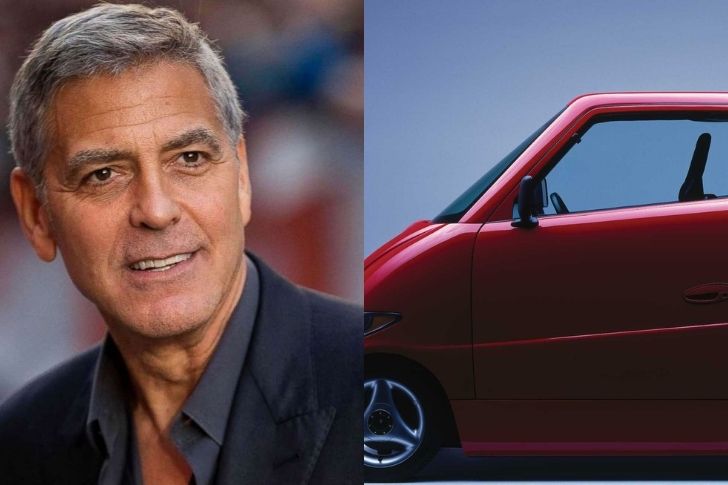 After going through a series of jobs — he was a shoe salesman, a construction worker, and cutter of tobacco — to settle his personal loans, who wouldn't be proud of George Clooney now that he is one of Hollywood's most famous and charismatic celebrities? And with his praiseworthy performance in films like the Ocean's movies, The Monuments Men, and Argo, it's safe to say that the actor's rising popularity is undoubtedly well-deserved.
With all the achievements George Clooney made both inside and outside Hollywood's bright lights, the actor surely deserves to buy himself a few gifts from time to time. Among these presents is his ever-growing car collection, which currently includes a 1959 Chevrolet Corvette V8 C1 convertible, a Tesla Roadster, and a Tango T600 EV.
63.Matthew Perry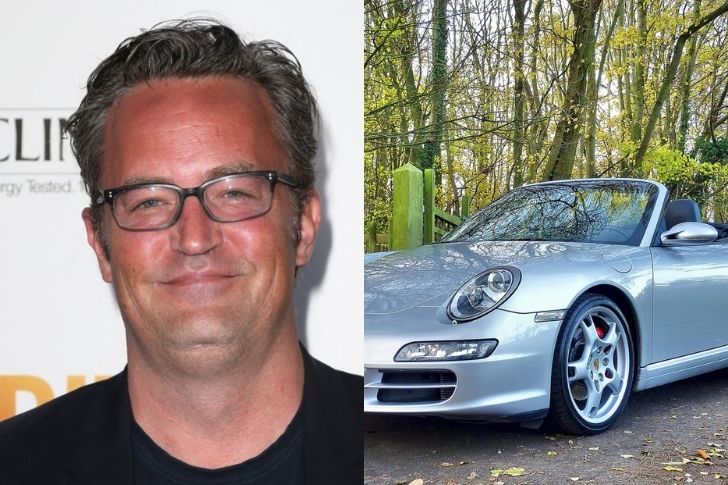 Matthew Perry is an actor many will recognize. And this is because he played the witty Chandler Bing in the hit TV show Friends. After his audition for the role, the writers and the directors were amazed by Perry's performance – especially his natural sense of humor – that they even allowed him to suggest jokes and gags to include in the show's script.
Even after the show finished its run on TV, Perry still managed to have a successful career. Like his Friends co-star Matt LeBlanc, Perry showed a somewhat similar degree of interest in the automobile industry. Eventually, the actor also started his own car collection, and has had the privilege of keeping cars like a Porsche Panamera, an Audi R8, a BMW Z8, and a Lincoln Navigator in his garage.
64.Britney Spears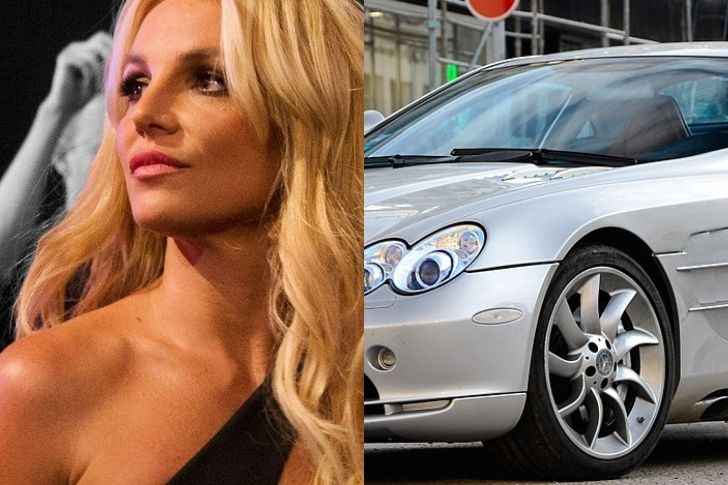 Before she became one of the most influential figures in the music industry, Britney Spears had her first acting credit alongside then-not-so-famous celebrities like Ryan Gosling, Justin Timberlake, and Christina Aguilera in the TV show The Mickey Mouse Club. Eventually, she redefined her image and became a pop singer, inspiring many up and coming artists along the way.
Thanks to the immense success Spears found since her career's inception, she was able to purchase for herself many gifts over the years. Besides buying an extravagant house that she now calls home, the singer also purchased more than a couple of cars. The many vehicles that she has kept in her garage include a Mercedes-Benz G55, a Jaguar XK, a Maserati Gran Turismo, and a BMW 328i.
65.Benji Madden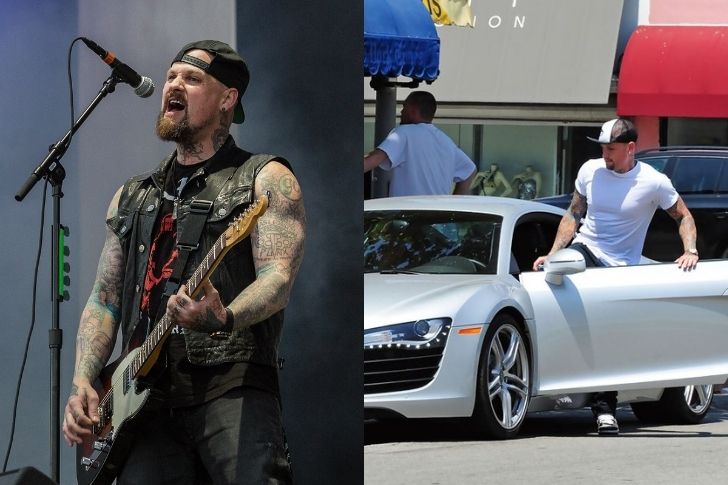 Among the many popular punk bands that have ever rocked the airwaves is Good Charlotte, a group that Benji Madden and his twin, Joel, started with their friends from school. Since 2000, the band is still going strong, releasing records and rocking concert stages – this goes to show that friendship truly keeps a group together no matter what.
Like many celebrities, Benji Madden also has some love for automobiles. This enthusiasm of his became apparent when he purchased a 1950 Ford Shoebox. Although the vehicle was already beautiful, Madden felt that he needed to add more of his touch to it, eventually spending a portion of his investment money on it. Though it already looked lovely, Madden managed to make his sweet ride even more gorgeous and well-suited to his image and lifestyle.
66.Simon Cowell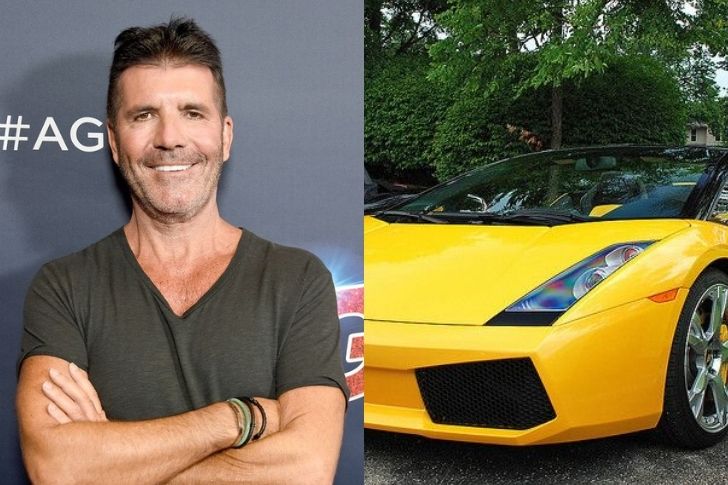 One of the entertainment industry's most iconic faces is Simon Cowell, who is notable for judging talent competitions like American Idol and The X Factor. And thanks to his persona as one of the most critical judges, Simon Cowell achieved a new degree of popularity when he had a cameo in the animated film Shrek 2, judging Far Far Away Idol – even fictional talent shows aren't safe from Cowell.
Like his persona on TV, Simon Cowell only purchases items that surpass his standards – look no further than his garage! Even when he is cruising the streets, Simon Cowell prefers to do this routine with style. Among the many vehicles that the American Idol judge has purchased over the years is a Bentley Azure, an Audi R8, a Ferrari 430, and a Bugatti Veyron.
67.Rowan Atkinson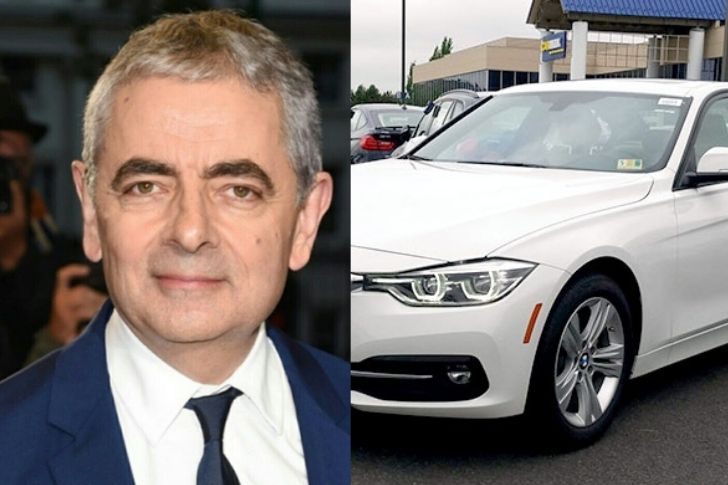 Mr. Bean is one of the many TV shows people enjoyed watching during their childhood. One can even say the show is a TV icon. However, Mr. Bean's creation was made way before Rowan Atkinson received his master's degree in Electrical Engineering – he had 48 hours to think of a sketch, and the idea came after he made a few funny faces in the mirror.
Outside of his acting career, Rowan Atkinson is quite the car enthusiast and sometimes even competes in racing events. Among the many fancy cars that Atkinson has kept and driven over the years is a McLaren F1, a Jaguar MK7, a BMW 328, and an Audi A8 – he even has a mansion solely made to store his massive car collection.
You've Reached The End