Street Food You Must Try When Traveling Abroad
Dieters and food lovers alike would anticipate traveling to new areas to appreciate new sights, sounds, and tastes. Food is a way to be educated about the culture, and a great medium to get to know locals more. Sure, heading out to touristy restaurants and grabbing a bite to eat at a fast-food joint might seem like a pretty neat idea, but it won't lead you to a new appreciation for gastronomy.  It doesn't really matter if you can't speak the language, as long as you can translate the flavors in every dish served to you, then you're good. The history of a place can also be tasted in the cuisine.
Furthermore, street food is not only an accessible and cheaper way to ease those hunger pangs, but it can also welcome you to a whole new universe of delicacies. Globetrotters can take themselves to new adventures to an edible degree. What seemed utterly gross and weird might be your new favorite thing to eat once you browse through street markets and pushcarts.
Anticucho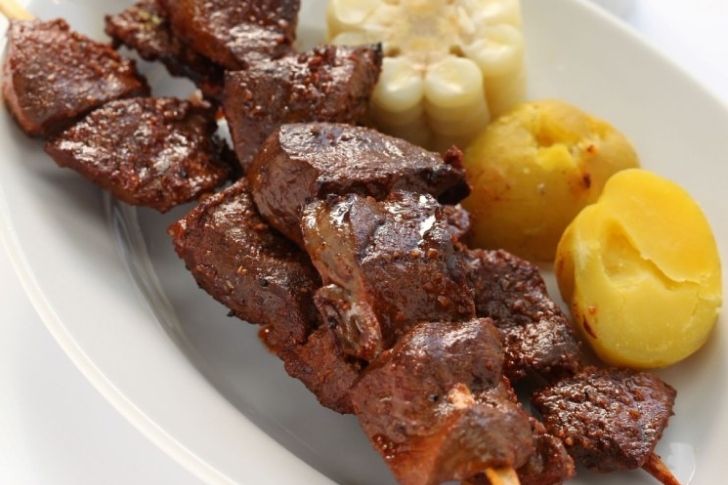 The anticucho is a lovable street food that can be likened to the popular kebab. It is often made prepared using beef heart, but it can also be made of other kinds of meat too. This dish is packed with various spices like cumin, ají pepper, and garlic. The anticuchos are also marinated in vinegar before being skewered and roasted. To assemble it, the pieces of meat are alternated with vegetables like onions, pepper, carrots, and mushrooms. The meaty dish is then seasoned with some salt, or given a splash of lemon juice or vinegar for that acidic kick. Anticuchos can be dipped in a traditional sauce consisting of cilantro, garlic, beer, vinegar, onion, and lemon juice. It also goes best with boiled potatoes or some bread on the side. We can credit Peru for coming up with this mouthwatering  dish.
Banh Mi

A lot of French influences can be seen in Vietnam due to colonization that occurred a long time ago. One of the cultural shifts that have become heavily influenced by this is in the country's cuisine. By the early 20th century, the French bread became a staple in Vietnamese households, and soon enough, people began peddling this tasty fusion sandwich treat on the streets. The dish is made using Vietnamese baguette, which is thin and airy enough to go along with a lot of meat like grilled chicken, pork belly, pork liver pate, and Vietnamese sausages. Some recipes even call for canned sardines in tomato sauce. Vegetables like cilantro, cucumber, and pickled radishes and carrots are then added to complement the heartiness of the meats. Condiments such as chili sauce, mayo, and Asian seasoning sauce are added to enhance the flavor.  The genius sellers from Saigon are given credit for crafting such a world-famous sandwich.
Calzones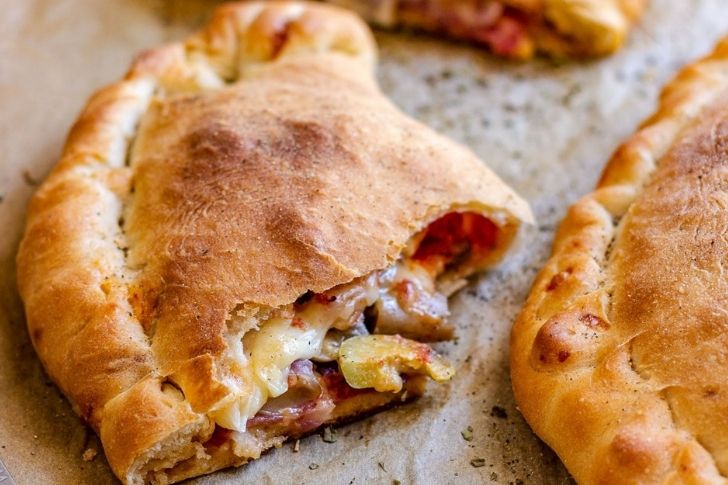 We can credit Naples for being the birthplace of the delicious Italian Calzone, which is basically a folded version of pizza. This Italian treat is made using bread dough that has been salted then it is stuffed with different types of meat like salami and ham. Other calzones even have vegetables in them. Cheese lovers will definitely savor the parmesan, mozzarella, ricotta, and pecorino being added here. There are also calzone renditions from different Italian regions, too, that call for the inclusion of potatoes and eggs. Due to it being huge enough to be a complete meal, vendors from Italy offer the calzone in smaller sizes so it can be more convenient to eat while out and about. This pocket of deliciousness would go great while out on an Italian holiday.
Bungeo-ppang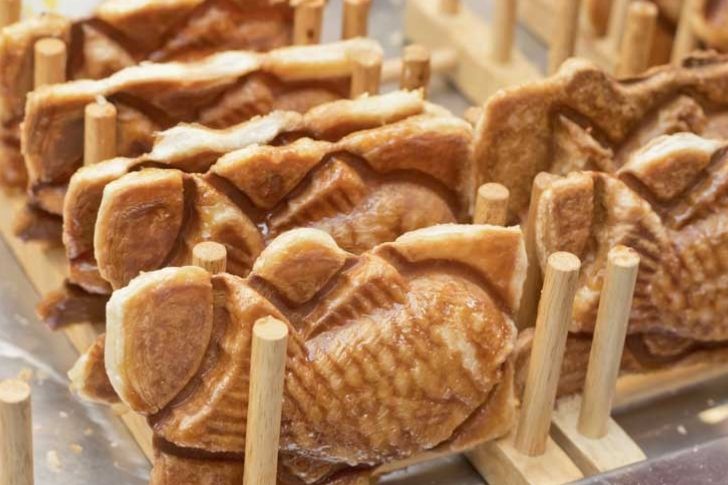 The bungeo-ppang is a pastry snack that can be easily spotted on the streets of Korea. This is a great treat during the winter season. It is molded like the shape of a fish and is then filled with some sweet red bean paste. The main ingredients of this snack are baking powder, wheat flour, and water, or sometimes even milk. Eggs are also often incorporated to make the batter. The mixture is then combined and is then poured into the bungeo-ppang grill. This appliance is given credit for the pastry's fish shape. It functions just like any kind of waffle iron out there. After being poured into the mold, the red bean paste is then added. There are versions that also call for chocolate, cream, or even pizza toppings as the filling.
Arepas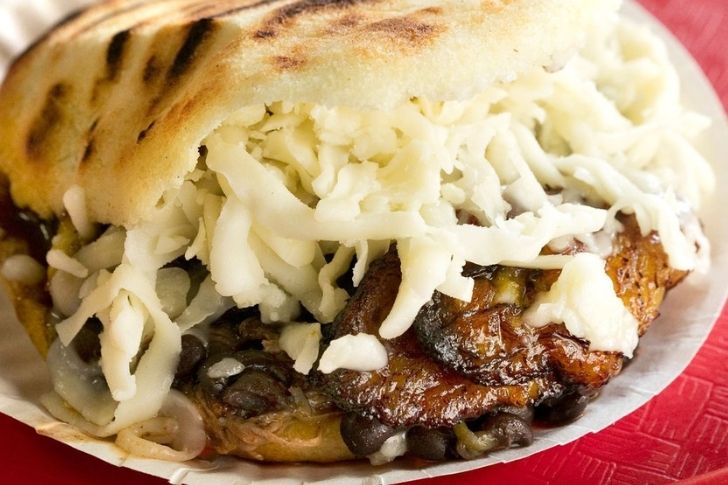 Arepas are a common sight in Colombia and Venezuela. They are tender, thick patties made of ground maize kernels, maize meal, or maize flour. The flour is then combined with salt and water, and often with eggs, butter, milk, or oil to concoct a batter. There are a lot of ways to cook arepas. The mixture can either be boiled, baked, grilled, fried, or even steamed. You can even turn it into every color and shape imaginable. For added flavor, arepas can also be topped or stuffed with eggs, cheese, meat, tomatoes, or even salad. Arepas can also be served plain, making it a tasty side dish, or can be served sliced so it can become a nice alternative to bread. This dish can take you to a whole new degree of deliciousness.
Crepes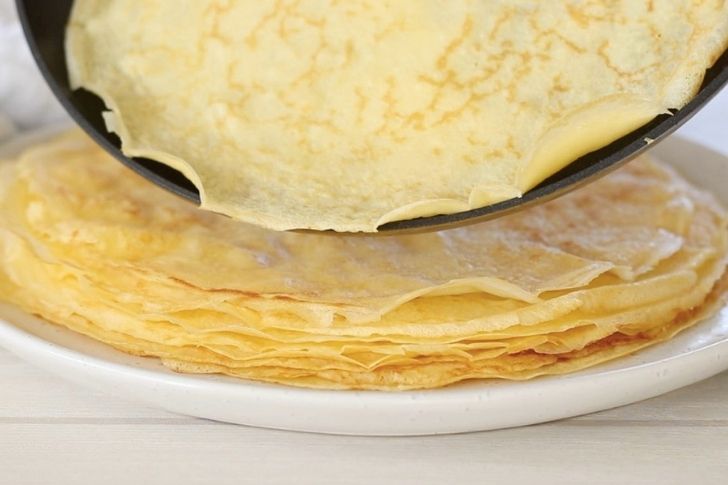 The crepe is pretty synonymous with simple French pastry. It is very similar to a pancake but it is a lot more thinner. This tasty treat can be found all over France, and French-speaking nations like Belgium and Canada. There are also a lot of crepes found spread all over North Africa, Europe, and some parts of South America, and the United States. There are two kinds of crepes, the sweet type, which is mixed with wheat flour and usually enjoyed during dessert or breakfast time and then there is the savory galette, which is often prepared with custard, Nutella, sliced fruits, and fruit jams. If you go for the more savoury route, then adding fillings such as eggs, mushrooms, and cheese will do the trick. The degree of how enjoyable a crepe can be is immeasurable.
Fish and Chips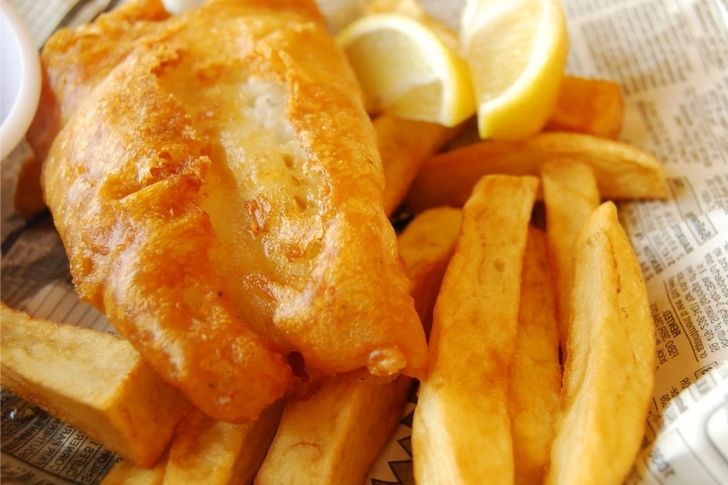 When you think about Britain, the first thing you'll have in mind would definitely be fish and chips. Not everyone knows that the history behind this iconic grub comes from somewhere else in Europe. French fries or "chips," as the British would call it, has its origins from Belgium or France, while fried fish was brought to Britain through Spain or Portugal. The British decided to add more flare to the fish dish by serving it as battered haddock or cod with the chips on the side. It is then drizzled with vinegar or salt. It is sometimes served together with curry, peas, gravy, or ketchup. Back then, this dish was wrapped in a newspaper. At present grease-proof paper with newspaper prints is being used. We can give credit to the British for putting the best of all worlds in this unifying delicacy.
Mango Sticky Rice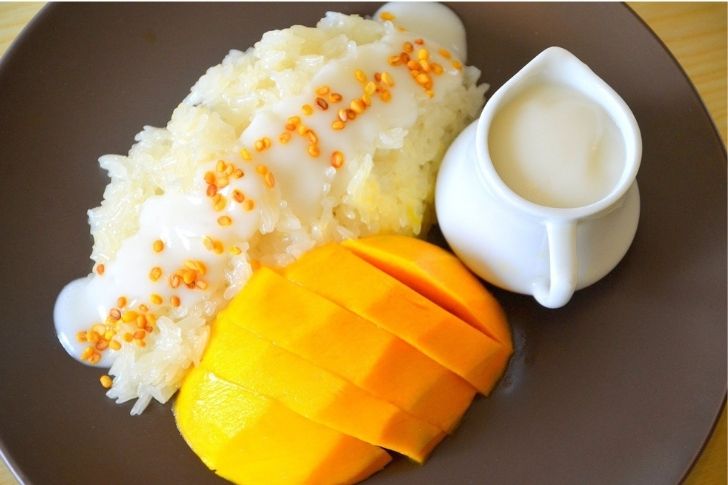 Thailand is known for its vibrant culture, nature, and textiles. It is also a great place to get your sweet fix as it is also home to the "khao niao mamuang," or most known as the mango sticky rice. This famous dessert is not only found in Thailand, it is pretty much a staple in other Southeast Asian countries, too, like Laos, Vietnam, and Cambodia. Steamed rice of the sticky variety is incorporated with coconut milk with some sugar and salt added to the mix. In order to let the rice really absorb all the milk, it is allowed to rest. This dessert is served alongside some slices of mango then some more coconut milk is drizzled on top of it. If you're a sweet tooth and beach lover, better hire a moving company to get to Thailand.
Pani Câ Mèusa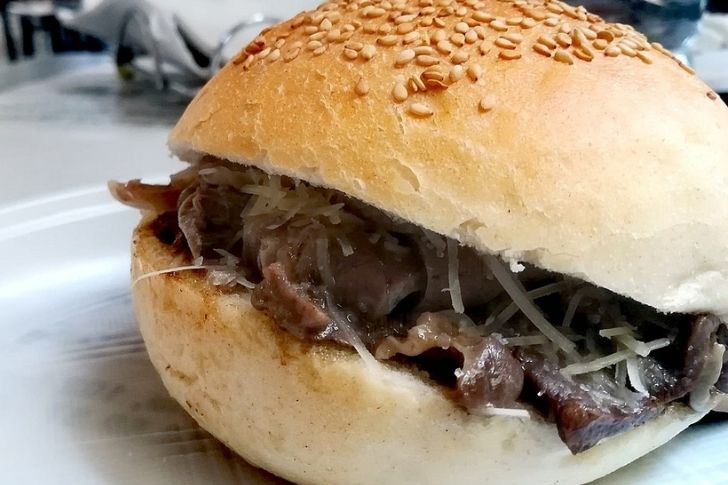 The sandwich's name is actually Sicilian for "bread with spleen." The dish is prepared by putting chopped calf's spleen and lung to a boil. The finished product is then fried in fat. After that, it is then placed in the middle of two slices of some tender sweet bread called vastedda, which is seasoned with sesame. It is referred to as two things when being served. If it has some locally made Italian cheeses it is considered "married," but when it has zero dairy in it, it translates as "single." We can credit Italian cooks for coming up with amazing ways to serve cheese and dough. So if you want to grab a bite of this sandwich then head on out to the city of Palermo located in Sicily.
Hot Dog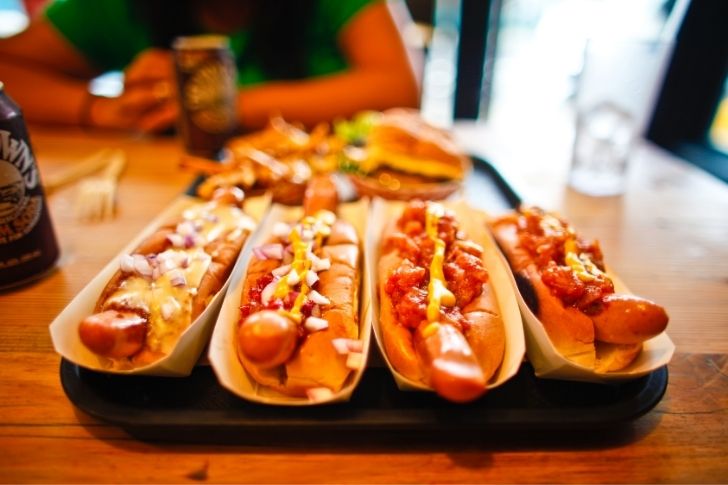 The classic hot dog is the epitome of American street food and has been a staple in American culture. Restaurants around America have this on their menu. You can easily find hot dogs in stadiums and convenience stores around the country too. Major cities like Detroit, Chicago, and New York have food carts dedicated to serving this classic and well-loved food item. A cooked or grilled sausage is placed on a steamy hot dog bun and is then packed with garnishes such as mustard, relish, onions, ketchup, coleslaw, chili, and cheese. Various places in the country serve their condiments differently, but one thing they have in common is the delicious base that can make any person want to have a culinary degree.
Asinan
If you're into pickled food, then asinan will work great for you. This dish hails from Indonesia. It is composed of veggies or fruits that have undergone the process of brining, pickling, or adding vinegar. Asinan literally translates to salty food in Indonesian. The most well-known varieties are the asinan Bogor and asinan Betawi, which are made with tofu, bean sprouts, different types of cabbages, and are dunked in vinegar and hot peanut sauce. The dish is then sprinkled with some krupuk, a locally-made fried cracker and more peanuts right on top. The asinan Bogor, on the other hand, is made with preserved fruits like mango, papaya, pineapple and a lot more. The fruits are in a sweet, sour and spicy vinegar, and chili sauce. This variant is also sprinkled with peanuts for the finishing touch. Indonesia definitely serves a whole degree of deliciousness.
Chapli Kebab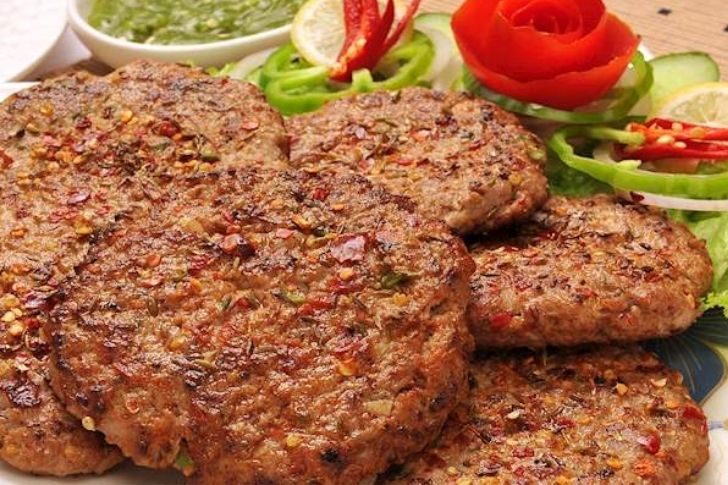 The chapli kebab is a round and flat type of kebab consisting of ground mutton and beef. Its roots come from Peshawar, Pakistan. It is prepared with eggs, tomatoes, coriander, green chilies, wheat flour, onions, and ginger. For an added kick, the dish also has some spices like chili powder and garam masala. These flavors are then incorporated with the uncooked minced meat right before the molding process. The mixture is then turned into a round shape. It can either be pan fried or deep fried for an extra crunch. The chapli kebab is a hit in Pakistan but is also popular in places like Afghanistan and India. This yummy dish pairs best with rice, bread, or naan. It can be served with salad, yogurt, and chutney on the side too. We can credit the people of Pakistan for giving us another Mediterranean feast.
Bunny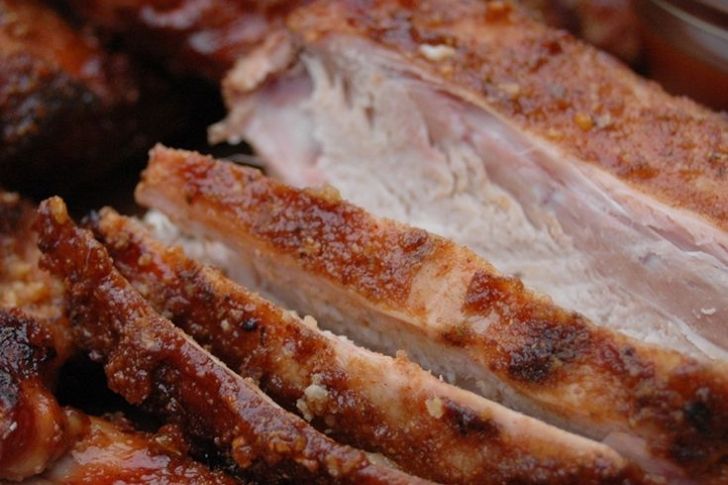 Bunny chow is a dish served on the streets of South Africa. Its origins can be traced back to India, in a city called Durban. The "bunny," as locals would call it, is a hollowed-out  bread loaf that is filled with flavorful curry, and it is also packed with proteins like lamb, bean, chicken, and mutton. This treat is usually enjoyed by using the hand and is often served with a salad that has grated carrots and some chili and onion for an added kick and more flavor. It is a unique and portable sandwich that gives credit to the genius of fusion cooking. This bread bowl makes an ideal hearty meal on a cozy night in. Vegetarians and meat lovers alike will surely enjoy this delicious treat.
Currywurst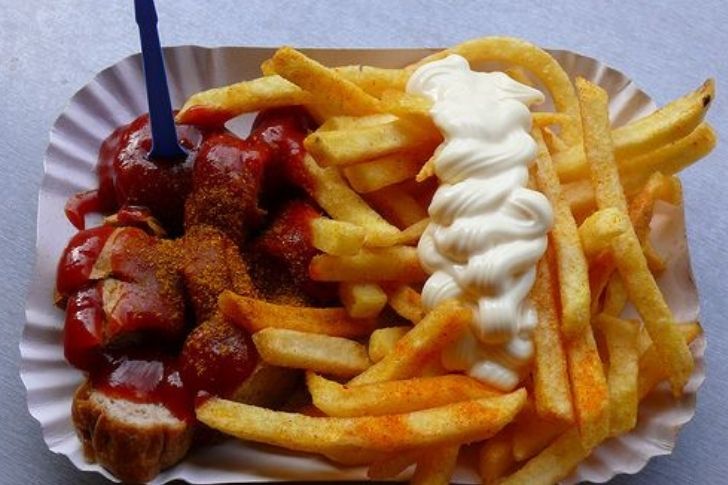 Germany is famous for producing one of the best sausages in the world. The currywurst is also making waves around the globe for its flavor. To make this delectable dish, pork sausage must go through a steaming process, and then it is fried. After that, it is sliced into pieces right before it is seasoned with curry ketchup, a special kind of spiced ketchup with curry powder in it. Currywurst is usually served alongside fries. This dish is very common around Germany with different versions spread all throughout the country.  This makes a great snack and a fabulous meal for people of all ages. We can credit the great city of Berlin for being the birthplace of this delicious treat that is beloved by many.
Chuan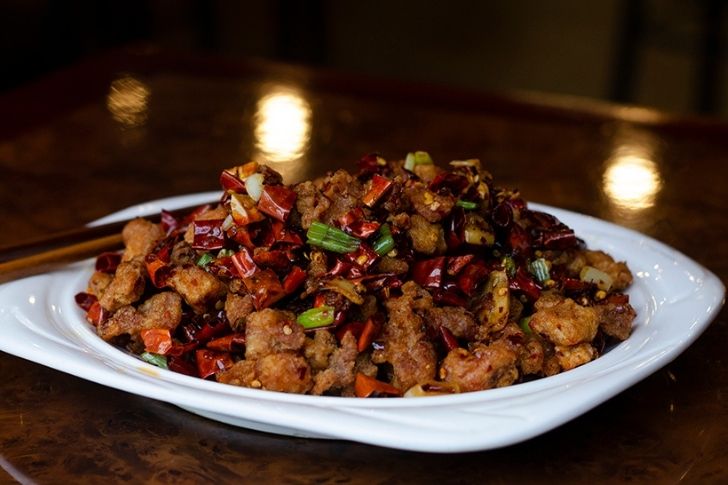 China is also home to some delicious kebabs. The Chinese version of a kebab is chuan, which consists of strips of meat that is inserted in a skewer which is then flavored with different types of seasonings like pepper and cumin. Chuan can be roasted or prepared in an electric cooker. It can also be deep-fried in oil. Chinese Muslims and the Uighur people are given credit for making chuan a very popular dish around the country. This dish is usually cooked as lamb and is pretty much a newcomer in the Chinese food scene. When locals found out about how delicious chuan is, they couldn't help but snack on it, especially during a fun night out with friends.
Focaccia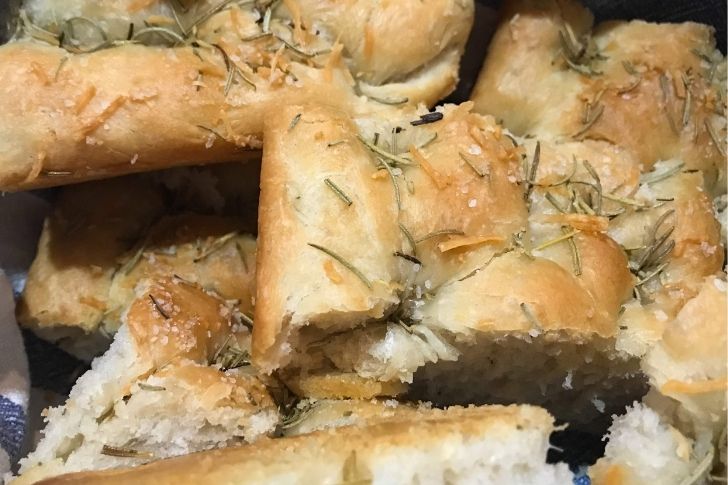 Italy is given credit for being the home of the best breads and pastries in the world. Focaccia is one type of bread that stands out for its beauty and taste. It is made with a mixture of oil, flour, water, and high-gluten flour with yeast. The bread is then pressed or rolled until it is thick in form, and is usually baked in a heat oven or an oven with a tobe bottom. The procedure of poking the bubbles that forms in the focaccia gives the bread its distinct texture. The dough is then slathered with olive oil right before it rises and is ready to be baked. The olive oil is still present before it is served, and then a dash of salt is added for flavor.
Alpaca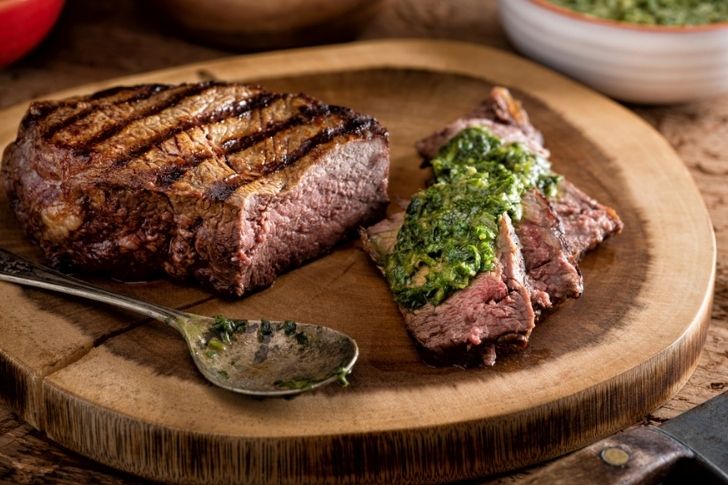 Alpaca is actually a pretty common meat consumed in Latin American countries. The meat is given credit for its tenderness and mild flavor. To the delight of health buffs, this meat is low in fat compared to red meat as it is very low in cholesterol. What makes alpaca meat great is that it can be cooked in many different ways. One can cook it like pork and beef. New Zealand, Australia, and some places in Europe consider this type of meat a delicacy. Cooks will surely enjoy working with this meat since its cuts are ideal for almost any type of dish conceivable. It can easily become a new favorite around the kitchen too. It's no wonder this type of meat has been used for many years in Peru.
Pommes Frites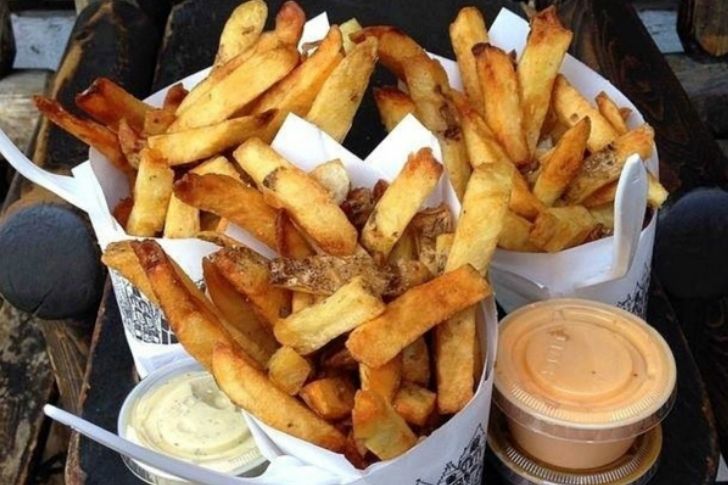 Pomme Frites can be seen almost everywhere in Belgium. This is commonly identified as french fries to most people. There is still an ongoing debate as to which country should be given credit for being the birthplace of this yummy fried snack. Belgium and France are the two contenders. Although it is also pretty clear that Belgium surely knows how to serve their fried potatoes. Pomme Frites are fried two times, then served right out of the frier, and put inside paper cones. While it is still freshly cooked and hot, you can appreciate the chewiness on the inside and the right amount of crispiness on the outside. These fries are served not only with regular mayo and ketchup, but it can also be dipped with awesome Belgian sauces.
Shawarma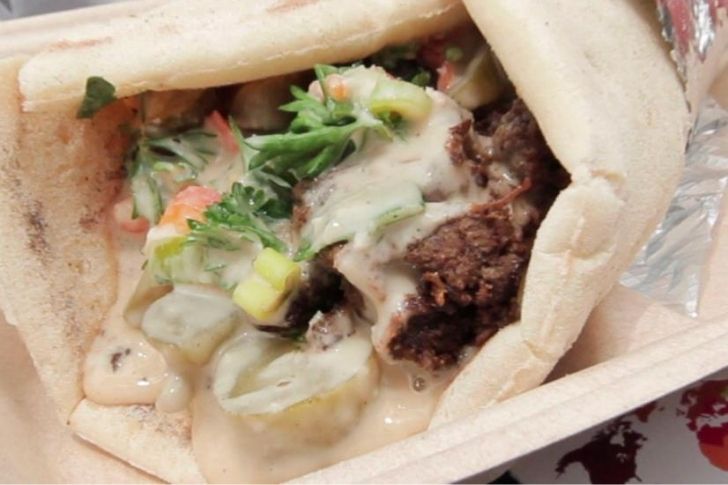 The streets in the Middle East are not complete without this tasty and easy-to-eat snack. Shawarma is famous all throughout the world for its deliciousness and reasonable price. The popular meat dish can be prepared using different types of meat. Chicken, lamb, or beef are stacked along with fatty layers and are then positioned on a vertical split. It is then grilled for a lengthy amount of time. When ready to serve, cooks then carve slices of the soft meat right off the vertical split then placed in a wrap, usually on a plate or in pita bread. This snack is then topped with flavorful condiments like tahini or hummus. Shawarma also includes vegetable elements like tomatoes, cucumbers, fattoush, or tabbouleh. So if you want to enjoy food to a healthy degree, then shawarma is the right snack for you.
Naan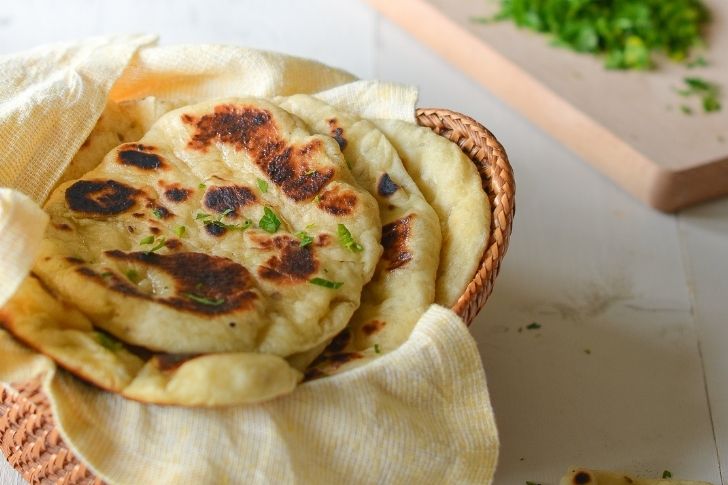 Naan has its roots in Central Asia and the Indian subcontinent. It is a kind of bread that is usually linked to Pakistani or Indian food, but it can also be spotted around the Middle East and various parts of Asia. Naan is made using a mixture of water, wheat flour, and ghee or butter. Oftentimes, milk of yogurt is also added to the mix. The traditional way of cooking this bread is by using a tandoor oven. After it is cooked, naan is then swiped with some ghee or butter. It is best served hot and it can also be used as a scooper for different types of curries. We can credit this bread for its delectableness since it's so good, it can be eaten on its own.
Gyro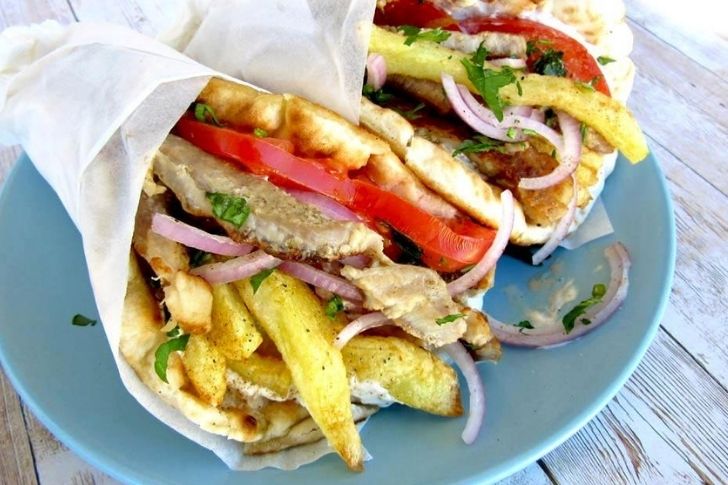 We can credit the Greeks for their influence on science, arithmetic, and the arts, but let's not forget their contribution to the culinary world, too. They have an efficient and delicious way of preparing food, thanks to their gyro. This dish is traditionally served as chicken, pork, or lamb and is prepared on a vertical rotisserie then chopped off to be placed in a flatbread wrap. It has some added flavors as it often has onions, tomatoes, and the delicious tzatziki sauce. To make it even heartier, some gyros are served with fries inside. Gyro meat like veal or beef is seasoned with garlic powder, oregano, paprika, dried parsley, and pepper. It can be sprinkled with cumin, sumac, cinnamon, and nutmeg, too.
Poutine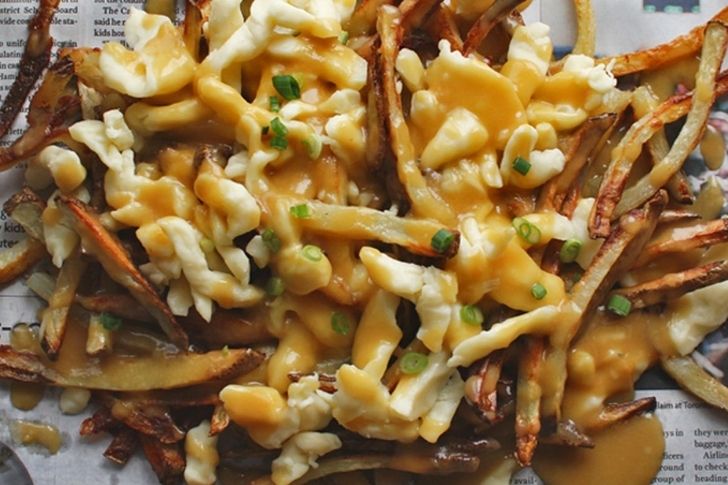 The French can be given credit for being a huge influence on the conception of poutine in Canada. This street food is basically french fries with gravy and cheese curds drizzled on top. This lovable snack isn't exclusively sold on the streets, it can also be found in different restaurants all throughout Canada. Fast food giants like Burger King, KFC, and McDonald's even made their own lines of poutine for Canadian diners. There are a lot of ways poutine is made as it can be served with different combinations. It can have various types of meat like chicken, sausage, smoked meat, and, of course, bacon. Swanky restaurants even came up with their renditions of the beloved food item, adding expensive ingredients like truffle, foie gras, and fancy sauces.
Ramen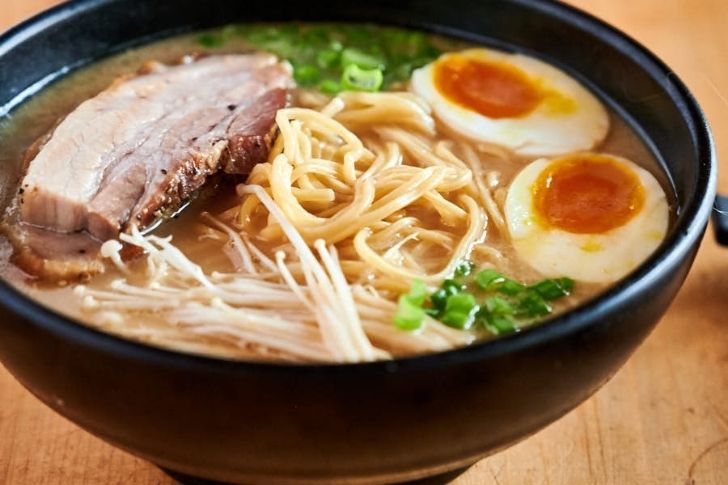 Japan is famous for its delicious ramen. Almost every corner in the country has its own kind. Wheat noodles are dunked in a meat-based or fish-based broth. To add more delicious flavor, miso, or soy sauce is added. Toppings like sliced pork, boiled egg, scallions, crispy duck, and nori make the dish even more enjoyable. This bowl of goodness is a hit around the world, and tourists even use their credit cards to order this Japanese specialty. The ramen's universal appeal definitely keeps everyone excited. Almost everybody can appreciate good ramen when they taste one. Ramen is sold by Japanese street vendors, ramen shops, amusement parks, and even karaoke spots. Osaka even has a museum dedicated to this dish, where visitors can make their own instant ramen and take it home with them as a souvenir.
Tanghulu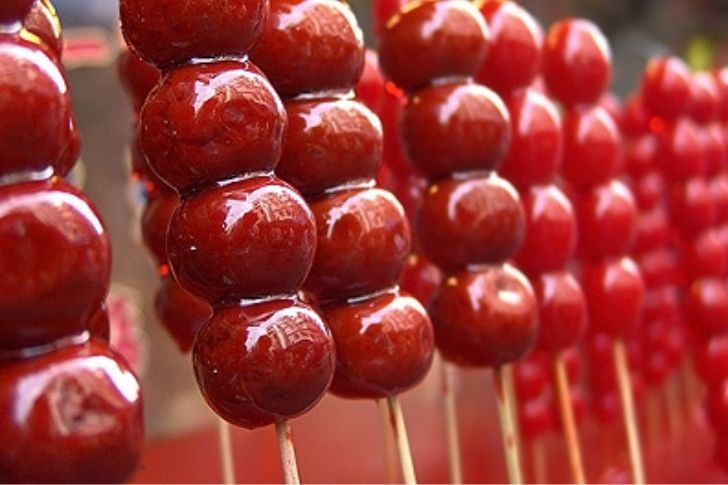 China has another skewered street favorite up on their sleeves, in the form of tanghulu. This sweeter type is also known as bingtanghulu and is basically candied fruit served in bamboo skewers. Tanghulu usually consists of Chinese Hawthorne that is dipped in sweet syrup. Chocolate can also be a great topping for this treat. It can be sprinkled with sesame, too. Other variations of fruit like blueberries, mandarin oranges, pineapples, bananas, and strawberries have also emerged in popularity in recent years. Young and old alike would enjoy this traditional tasty treat since it has the right balance and combination of sour and sweet, which can take you to a whole new degree of deliciousness. It also looks as delicious as it looks.
Stargazy Pie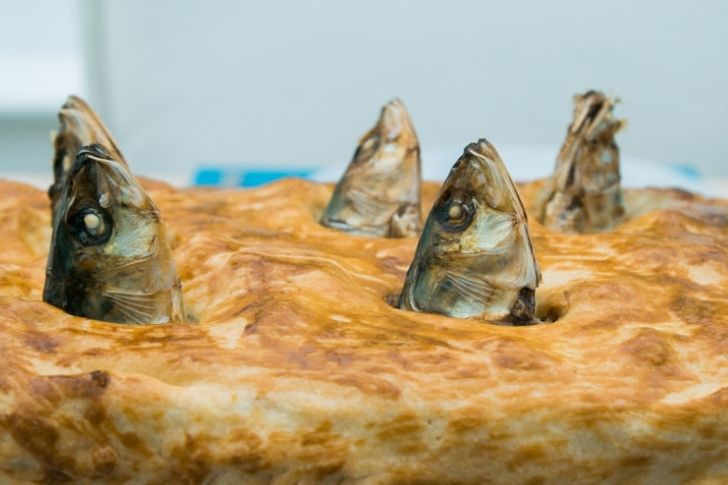 The Stargazy Pie is a common treat served in England during Christmas time. The heart pie is ideal for a cold night in Cornwall. Its buttery goodness is served along with boiled eggs and potatoes as the filling. The dish is finished off inside with some silky white sauce that adds a different flavor profile for the pie. The fish heads that poke out of the pasty crust are given credit for making this iconic treat truly stand out. Most people garnish the pie with pepper and some parsley. This traditional treat is known to be on the salty side, too, yet it can take you back to fond childhood memories of when your grandma used to prepare delicious treats just for you.
Tacos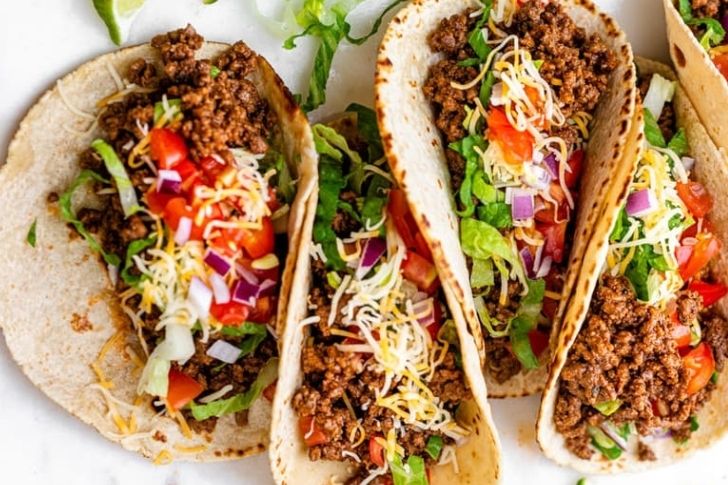 If you want to steer clear away from using utensils, then tacos can be the answer to your prayers. This famous Mexican street eat comes in numerous varieties. It consists of wheat or corn tortilla that is then rolled or folded as a wrap for fillings like chicken, pork, veggies, beef, and seafood. Avocado, guacamole, onions, lettuce and chilis, salsa, and many more ingredients are then drizzled on top to complete the dish. This tasty wrap is popular around the world and is heavily produced and consumed in countries like the United States and Canada. Each corner of these countries' states offers different varieties to be enjoyed by everyone. We can credit Mexico for this brilliant and simple dish that seems to unify different nations with its scrumptious appeal.
Doubles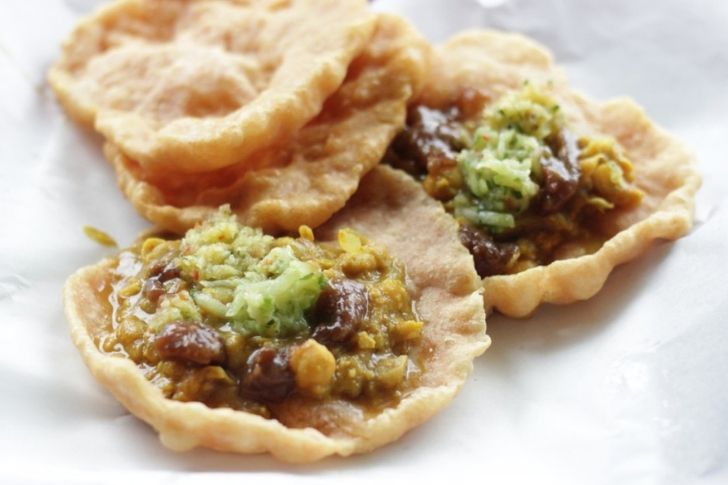 As you roam around the beautiful twin islands of Trinidad and Tobago, you might chance upon one of the most popular and great street foods you'll taste in the area. The Indian population in the islands made this sought-after snack. This delectable dish is cooked with two baras, which is a type of flatbread that is another variant of India's vada. Doubles also has chickpea curry or curry chana, a food staple that is well-known in South Asian cooking. A lot of people prefer to drizzle this simple snack with condiments like pepper sauce, mango,  cucumber, or tamarind. This allows the dish to elevate the flavor to a higher degree.
Gelato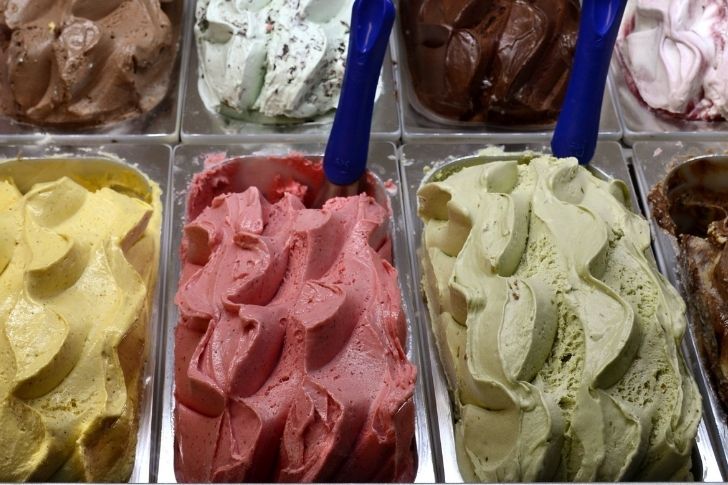 The Italian counterpart for ice cream is gelato, but gelato is much healthier than the average ice cream since it has a lower fat content.  Gelato is fuller in flavor and richer in taste. It does not go through an air whipping process, unlike regular ice cream. Gelato is prepared by combining sugar, milk, and cream. Ingredients like nuts and fruits are added into the mixture for more flavor. This treat is popular not only in Italy but also around the world for its healthy decadence. The Italian government ensures that this dessert stays healthy enough and should be produced with a lower percentage of fat. This is a great treat to indulge in while enjoying the sights and other tour investments of Italy. A trip to this beautiful country is not complete without the iconic gelato in hand.
Obwarzanek Krakowski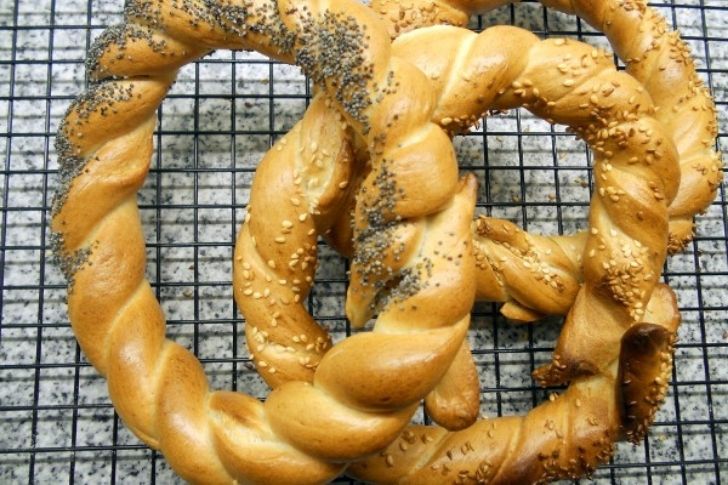 Obwarzanek krakowski is a braided pastry that is shaped into a ring. It is boiled and drizzled with sesame seeds and poppy seeds, then sprinkled with salt. After the seasoning process, it is then baked until it reaches a certain degree. You'll know it's ready once it has a crunch on the outside but maintains its chewiness and moistness on the inside. This treat is really popular in Kraków, a vast city in Poland, which also happens to be the birthplace of this delicious bread. You can also spot this tasty treat in bakeries and shops around the area. Tourists and locals alike enjoy savoring its taste. It also helps that this food item can be accessible in almost every corner in Poland.
Vada Pav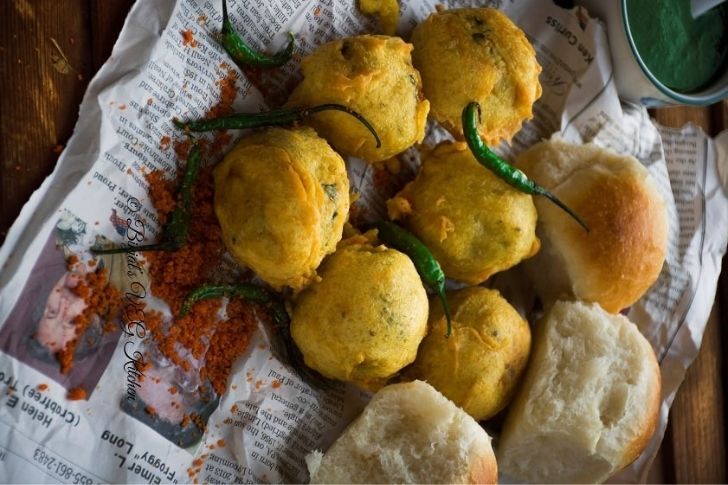 A popular street food item in India is called vada pav. It is a deep-fried potato patty that is tucked inside of a bread bun. Vada pav is also famous for its spiciness. To prepare this treat, you should boil and mash the potato and incorporate it in a mixture of flavorful ingredients like garlic, chili, mustard seeds, and turmeric. After seasoning it, the batter that is derived from gram flour is then coated right before the frying process. Once it's cooked, it is then placed on a bun. The city of Bombay is given credit for the conception of this tasty dish as it is also known as the Bombay Burger. It can also be served alongside chutney and green chili pepper.
Stinky Tofu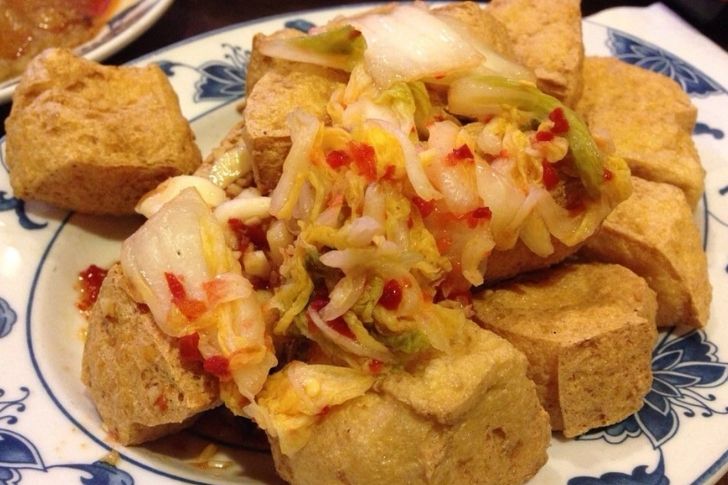 The name of this street food doesn't sound all too appetizing, but it is really popular in East Asia because of its tastiness. Stinky tofu or chou doufu is tofu that's been fermented. China is the country of origin of this unique street eat. Each region has its own way of preparing this dish. Even the cooks themselves add their own twist whenever they make stinky tofu. To make this famous street food, tofu is added to a brine that consists of fermented milk, vegetables, and meat. Chinese herbs, amaranth greens, dried shrimps, mustard greens, and bamboo shoots are often added. The tofu can be soaked in the brine for a lengthy amount of time. Afterwhich, it is then sliced into cubes. Once served, the outside is crunchy while the inside remains soft. We assure you, a trip to the Chinese regions to eat this delicacy is worth the gas.
Khachapuri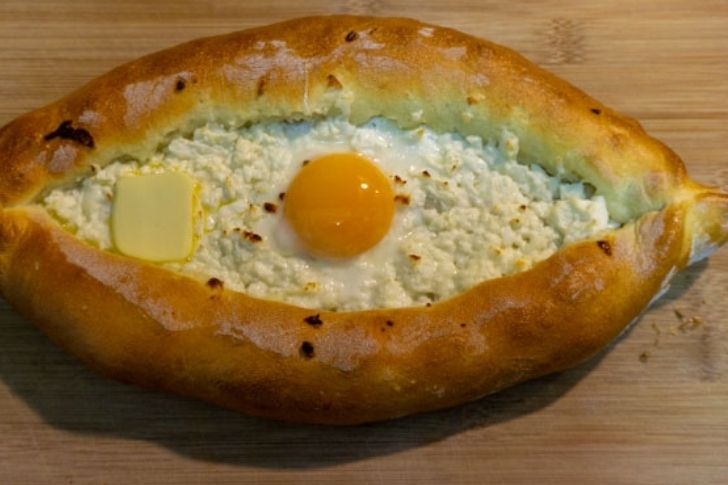 Khachapuri is the national dish of Georgia. This bread is filled with cheese and has numerous variations that are widespread in the country. There are institutions around the country that are devoted to making this dish a favorite for both visitors and locals. Khachapuri is leavened bread that is formed into different shapes. The crust around the bread is dipped into its cheese-filled center. Eggs are often included in the center, along with the cheesy filling. This dish can be spotted in corners in countries like Armenia and Russia. Vendors on the streets form lines selling pockets of cheesy goodness. This bread is considered a staple in Georgia. A day in this country is not complete without appreciating the deliciousness of the khachapuri. Without a doubt, even your financial advisor will give you the go signal in splurging your cash on this treat!
Beguni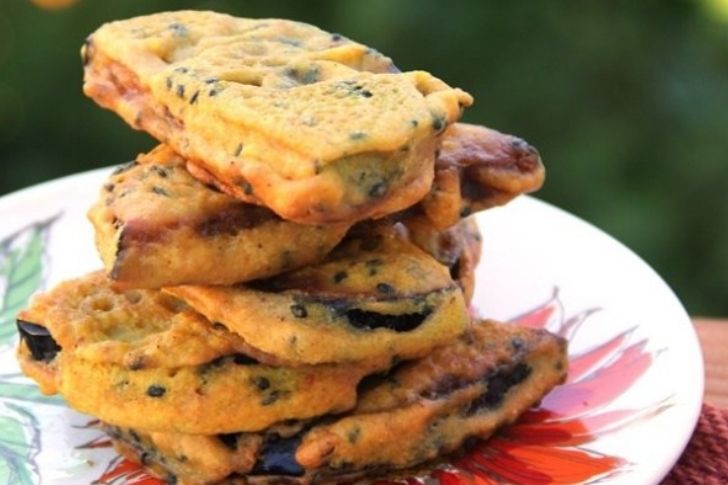 Bengal's beguni is a street food that is made with slices of eggplant that is deep-fried in oil. The eggplant slices are dipped in batter that has a mixture of rice, gram flour with spices that include turmeric, cumin, and chili powder for that spicy kick. Muslims in the country serve this during special Islamic occasions. Chutney and cream-based sauces go great as a dip for this dish. Beguni will take you to a whole new degree of scrumptiousness.  It is usually enjoyed as a snack while on the streets of Bangladesh or India. This simple dish certainly packs a lot of punches for locals and tourists. The cooking method involved may be easy, but the flavors really make it a dish truly worth remembering.
Balut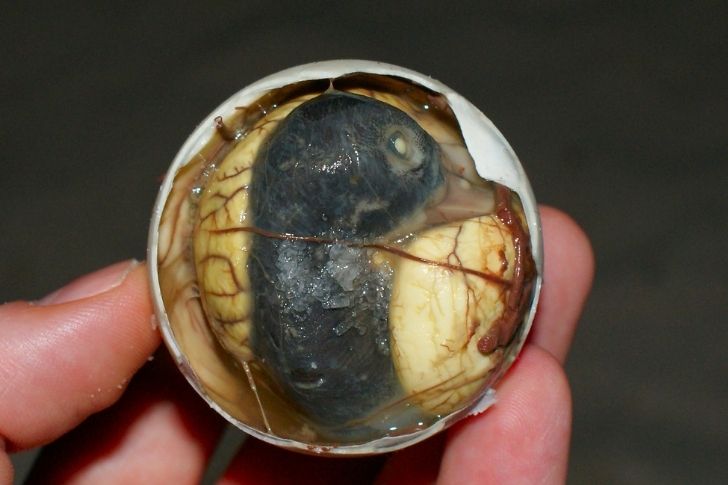 Balut is not just some regular boiled egg. It's made with fertilized duck embryos. Eating this isn't very complicated since you can just sup it straight out of the shell and then swallow it immediately. It's not hard to miss either since you can find this unique snack on the streets. Balut is best when it is freshly cooked and accompanied with a splash of tangy vinegar and a few helpings of salt. This gives the balut an amplified flavor profile. This is a great treat when you want to munch in a rush. Having a taste of this unique snack will send you to a different degree of tasty and exotic. When you're in the Philippines, come find this gem of a snack to tick off your traveling bucket list.
Tornado Potatoes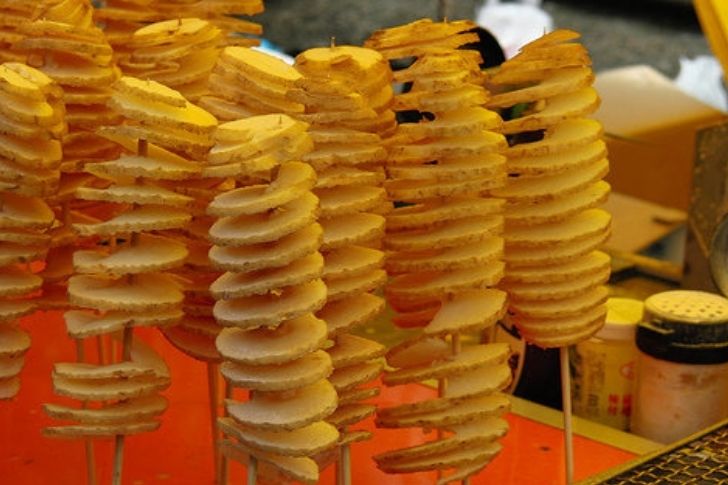 Spud lovers, rejoice! This street food will really make your heart jump and tummy grumble. Tornado potatoes are a popular street staple in Korea. The idea of it sounds amazing as it tastes. One whole potato is sliced into a spiral shape on a skewer before it is deep-fried, and then it is garnished with flavorful ingredients like honey, cheese, or even onion. This is a no-frills snack that makes an awesome combination with other street food too. We can credit Koreans for this genius snack that doubles as an experience too. It's a great way to enjoy the buzzing metropolis of Korea. You can never go wrong with fried potatoes. This kind of potato snack will make it to your Instagram feed too.
Ants Egg Soup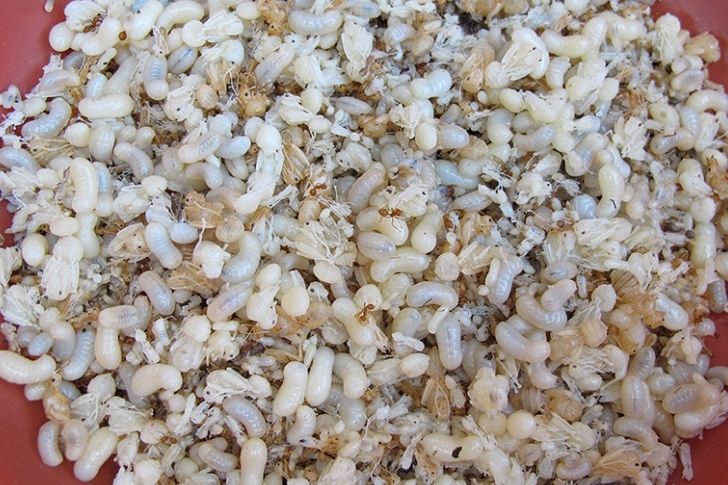 While visiting Thailand or Laos, the ants egg soup will make you curious because of its name and idea. This dish is described as rich in protein and packed with minerals. It also tastes surprisingly sweet. Some areas in Northern Thailand serve this dish with ant eggs added. Ingredients like garlic, lime extract, lemongrass, galangal, tamarind bean, tomatoes, and snakehead fish are incorporated into the soup. Fish stock helps enhance the flavor of this dish even more. Vegetables can also be added to this dish to make it even more appetizing. The ants in this soup have a similar degree of taste when eating sushi. People who have tried this dish credit the ants for giving the dish its sour taste.
Blood Sausage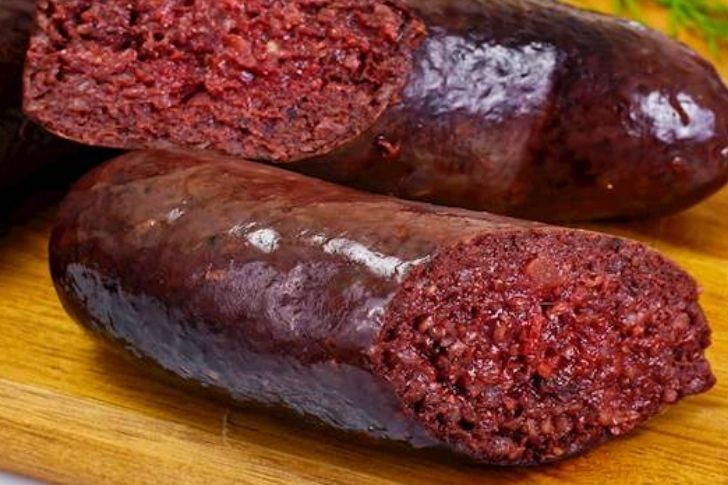 Different types of meat are incorporated with fresh blood to make blood sausage. This type of mixture is given credit for giving this treat its distinct dark hue. A lot of nations have their own preparation for this unique grub. In Europe, it is known as black pudding instead of blood sausage since oatmeal is part of the ingredients in order to make the dish. It's basically a mixture of oatmeal mixed with the blood of the pig. This dish can be consumed in a variety of ways. This can be grilled, fried, or boiled. Blood sausage can be a great addition to a hearty breakfast meal too. It sounds unusual but it tastes really great. This is the ideal food item for a quick bite to eat.
Camel Burger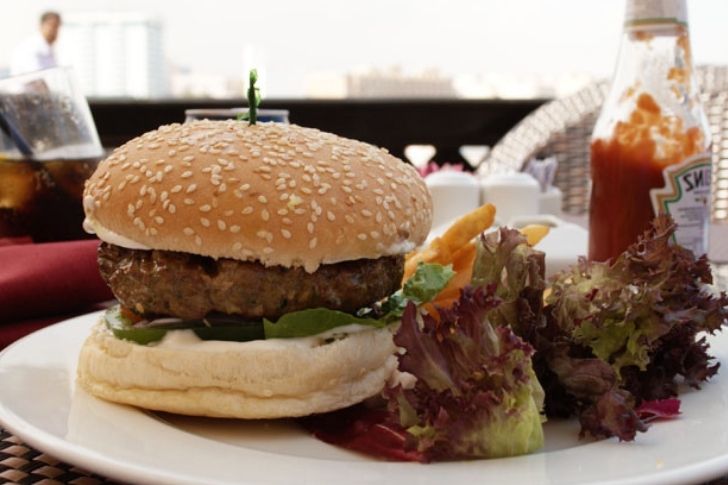 In places like Saudi Arabia, Somalia, Morocco, Kazakhstan, and Egypt, burger patties are actually made with camel meat. This type of burger is offered in food establishments and can be served with the same condiments and sides that any burger in the world can have. The meat of the camel has a meatier taste compared to the common beef. Camels are actually a good source of protein. For many years in countries where camel meat is consumed regularly, travelers use this type of meat for energy. In recent years, chefs and foodies are given credit for whipping up dishes to highlight the innate deliciousness of this uncommon type of meat. If you happen to set foot in these exotic places, tasting camel meat could be a great way to be acquainted with the rich culture.
Escargot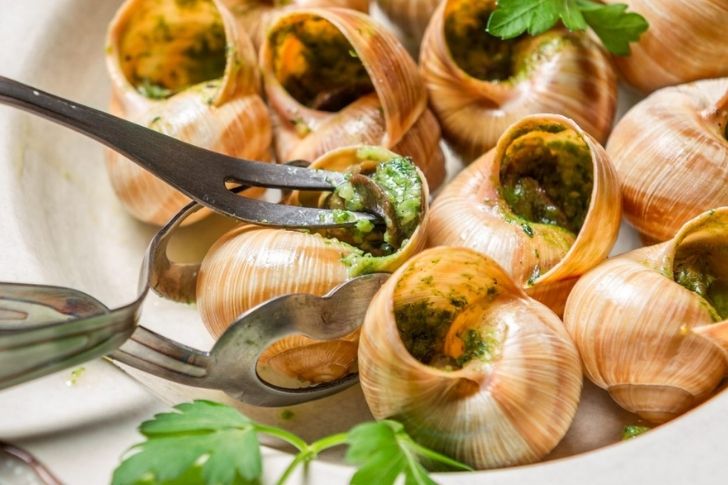 Eating snakes sounds strange, but in some parts of the world like France, these little critters are celebrated in the culinary world. Typically served as an appetizer, escargot is cooked together with yummy sauce. The most popular way to prepare it is by adding parsley, butter, and garlic. It is made more enjoyable with bread served on the side since you can dip bread into the delicious sauce. Another way to cook this dish on top of  garlic and butter is by adding red wine and shallots, which sends this dish into a fancier degree of delicious. The mixture is then slowly simmered to keep the flavors alive. Snails are a healthy type of meat. It is an excellent source of protein and is low in fat. We can give credit to the creativity of cooks for figuring out a way to make mollusks a treat.
Haggis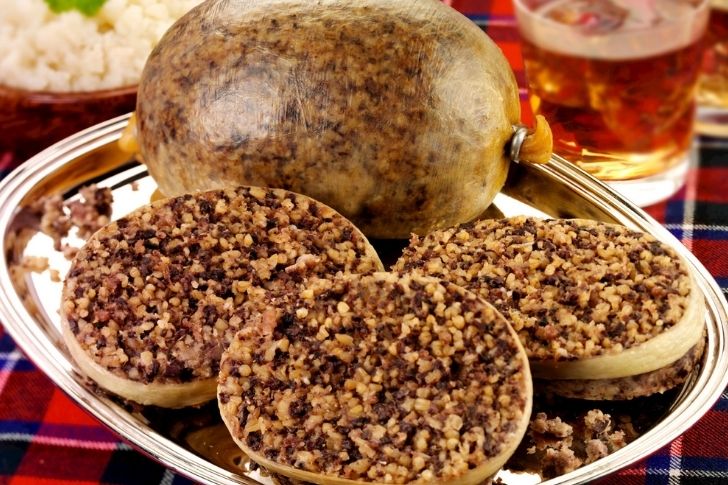 The haggis of Scotland is a beloved food staple in the country. This dish is basically sheep's stomach with a stuffing of innards that have been chopped up. Haggis can be served alongside vegetables. The innards used are usually the liver, lungs, and heart. The minced stuffing is composed of oatmeal, onions, and suet with salt and spices for some added flavor. The mixture includes stock that has been boiled for a long time in the stomach of the animal. The cooking process might seem bizarre and tedious, but you can't knock it until you try it! We can credit Scottish people for their creative flair and resourcefulness. The haggis can be a great conversation piece and main course at the dining table.
Kangaroo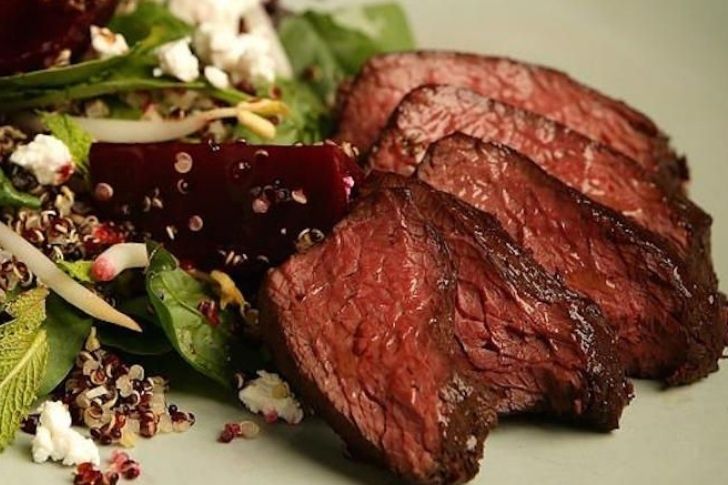 Kangaroos are known to be among the most adorable creatures in the world, and the last thing on your mind is having them for lunch. Australia is given credit for being the main home for these lovely animals, but it is also where kangaroo meat is being used for numerous dishes. The meat alone is packed with protein and has a low fat content. Not only is it lean, but it is also filled with a lot of nutrients. This dish is perfect for health buffs who are always down for some exotic eats. The meat can be likened to any regular meat you can find in a standard meat shop so it can go great in any cooking method. Kangaroo meat can be grilled, boiled, added to stews, or turned into a burger.
Cuy Guinea Pig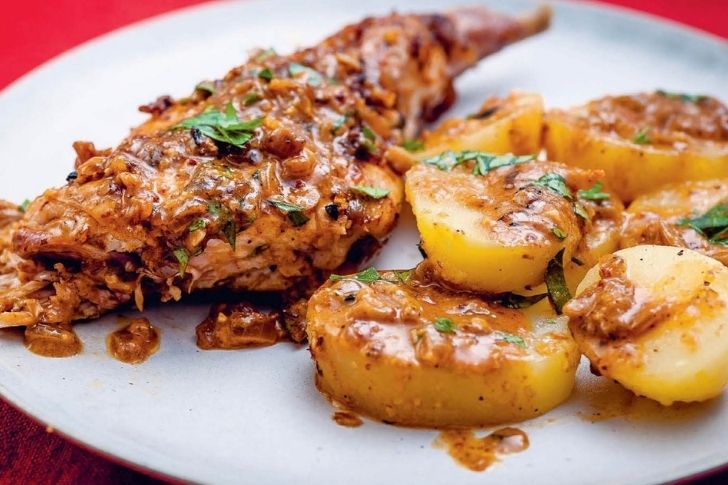 The cuy guinea pig is an adorable little creature that is pretty much a staple dish in South America. Most countries even have this as a pet. Locals from Peru, however, prepare and reserve the rodent as a dish for special occasions. Still, visitors of the country can also savor this delicacy from street food peddlers and in restaurants. If you're up for an adventure, then this treat is for you. The taste of the guinea pig will rely heavily on the way it is being seasoned and how it is cooked. The common seasoning agent for the guinea pig is huacatay. For more flavor, some salt and additional herbs are incorporated. We can credit Peru for being resourceful enough to whip up a dish like this.
Century Egg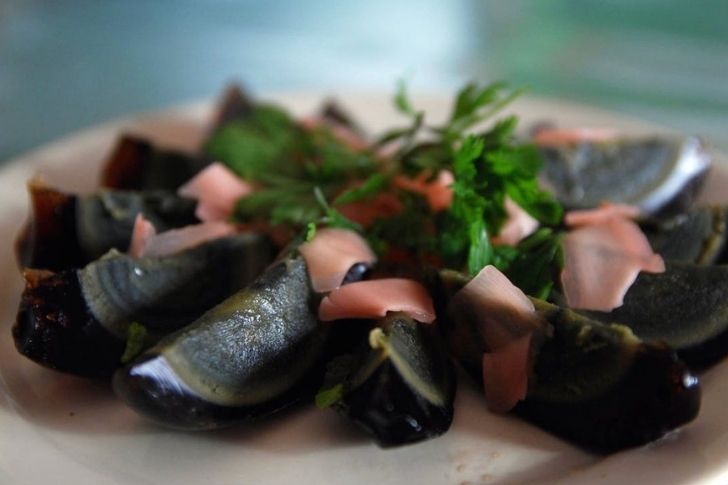 China is given credit for coming up with numerous inventions for centuries. Another contribution the country has in the culinary world is the century egg, which is sometimes called millennium eggs. Unlike what its name suggests, these eggs are not actually preserved for centuries. The preservation process takes a lot less than that since preserving these eggs span for a few short weeks to a month. Century eggs are soaked in a salty solution that contains clay. It can also have quicklime, rice hulls, and ash. Eggs from quail, chicken, and duck are used for this. This process makes the yolk of these eggs have a creamy texture with a resemblance to cheese. The egg whites then appear to look like black jelly.
Turtle Soup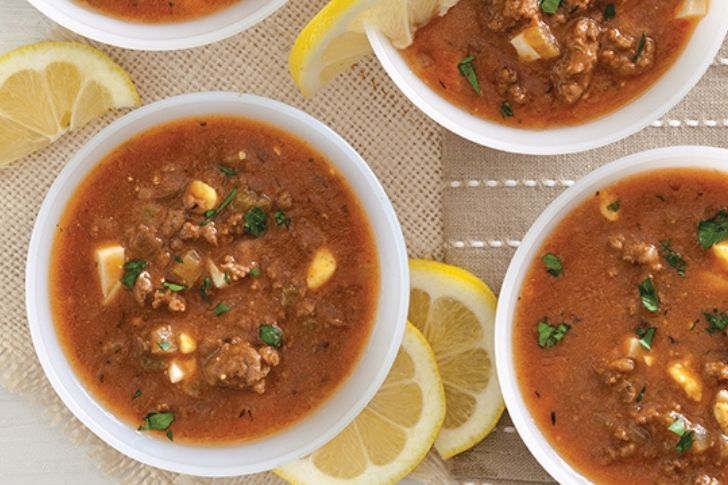 Having turtle soup served to you might seem possible in far-flung areas around the globe, but it's actually a pretty common dish served in the United States. Back in the day, this type of dish was common to spot. Most places often call this dish the snapper soup. States like Ohio, Pennsylvania, Maryland, and New Orleans consider this a delicacy. Countries like Malaysia, China, and Japan have their own version of this rustic dish too. One way to prepare this soup is by dicing the turtle meat and adding sherry to the mixture. This dish can then be likened to the famous Creole gumbo, only this time, with lots of tomato in it. Adding eggs to the soup is also part of the recipe in reaching a whole new degree of heartiness.
Basashi Raw Horse Meat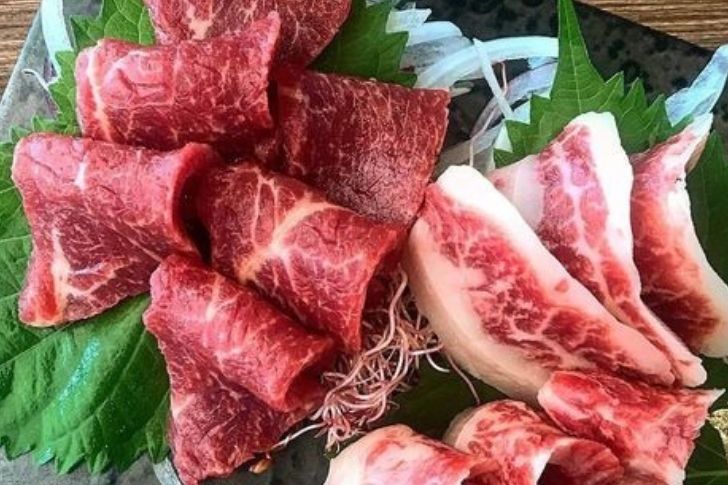 If you're used to the taste of raw beef and raw fish, then you might like to consider trying basashi raw meat horse from Japan. This is a dish that has its roots in the Japanese region of Kumamoto. Raw horse meat is served almost similarly to sashimi or raw fish, with it being served right on a bed of leaves. For added flavor, the dish may be dipped in soy sauce. Japanese horseradish and garlic are also served on the side for extra enjoyment. This dish is served cold and stays this way as you consume it. This method ensures that bacteria won't be an issue at all as you savor the raw meat. We can credit Japanese cuisine for making us appreciate the taste of simple ingredients and the value of freshness.
Beondegi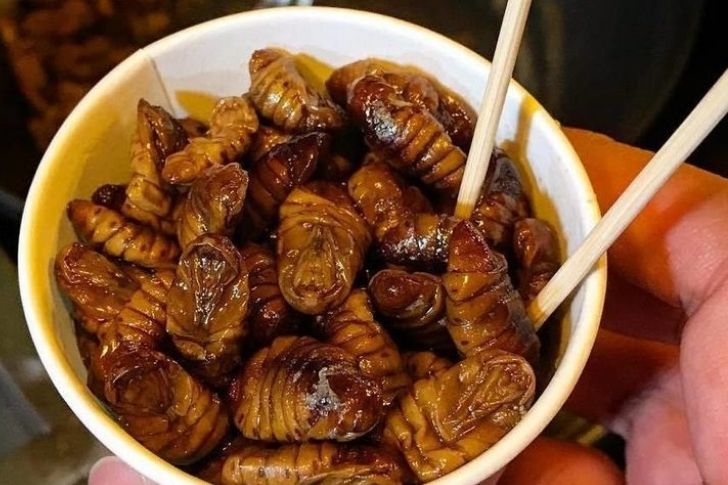 Beondegi is made using the pupae of silkworms. This snack can be spotted in the street stalls of South Korea. It is usually boiled or steamed and is used as a side dish for restaurants that serve fish. Those who have tried this unique treat describe the dish as something that tastes like nuts since it tends to also be on the crunchy side. It has a tangy smell that is similar to seafood. This popular street food can be spotted on the streets and grocery stores around Korea. At the first bite, it is crunchy on the outside but chewy and soft on the inside. The dish can be served as sweet and savory. South Korea is truly a country buzzing with vibrant electricity and colorful flavors.
Beef Tongue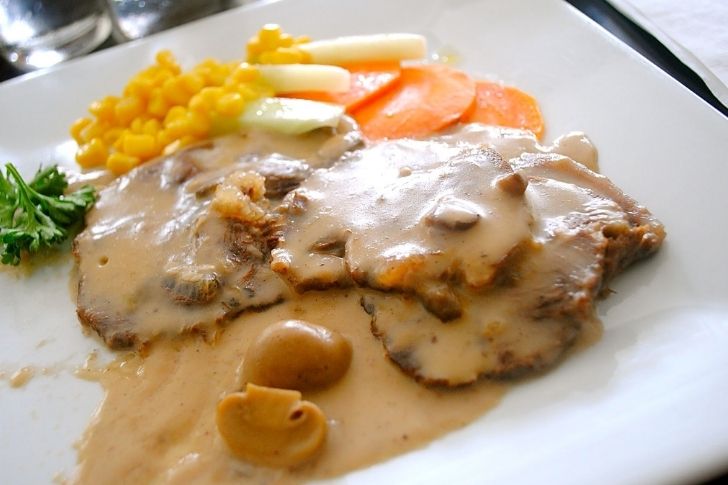 Other nationalities might find this dish a bit bizarre, but in North America, this dish is very common. Beef tongue is also used as an important ingredient in Mexican tacos and burritos. Tongue salads are also commonly served in Mexico. Locals can credit the affordability of this meat so it's easy to incorporate it in different dishes too. This beef cut may seem odd at first, but you can cook it just like any type of cut out there.  Beef tongue's taste and texture are raved about in Latin American cuisine. It is so versatile, it can be cooked as a stew with tomato sauce and garnished with garlic, or even served cold with delicious and tangy dressing.
Frog Legs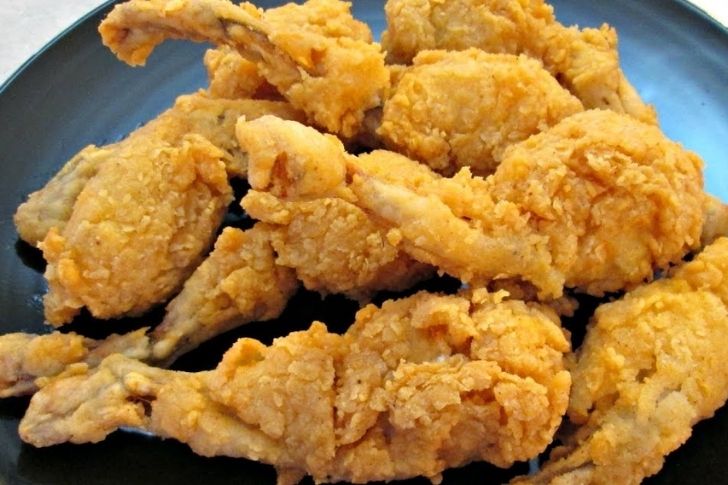 Countries like France, China, Indonesia, and some parts of the U.S. and Europe all have frog legs in their cuisine. Before it is cooked, the meat has to be skinned and thoroughly cleaned. To acquire this type of piece, frogs must either be caught in the wild or raised commercially on farms. This type of meat can be likened to lean fish or white chicken meat. It can be cooked in numerous ways. Frog meat prices depend from place to place. Some areas have a high demand for this type of piece, which makes the cost way higher. Cooks can credit frog meat's versatility since it can be fried, and added to stews and porridges, making this treat easy to find and easy to enjoy.
Hákarl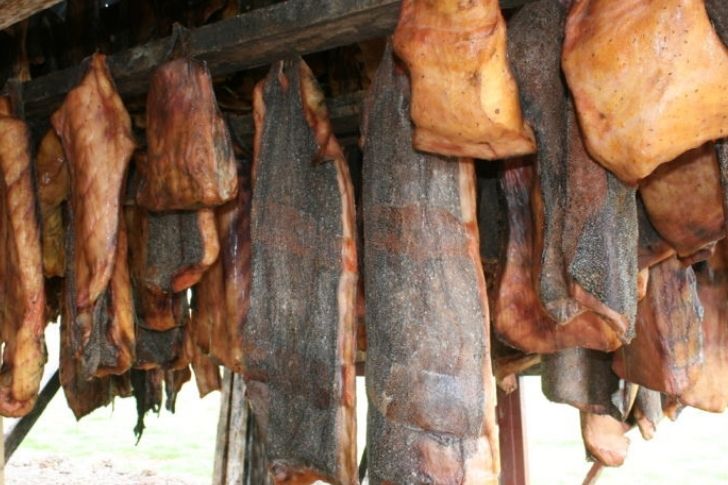 Iceland is known for another unique dish called hakárl, which is made of shark meat. It is not as weird as haggis since it goes through a fermentation and curing process. Hakárl has a distinct fishy flavor and aggressive stench that may not appeal to everyone. Locals usually indulge in this dish during the country's midwinter festival. This delicacy can be bought in stores spread throughout the country and fermented in various containers. The peculiar dish remains to be a huge hit as it still sells fast like electricity! Tourists also flock to vendors who sell this Icelandic icon just to check what the hype is all about. These visitors seem to be up for a fishy challenge.
Khash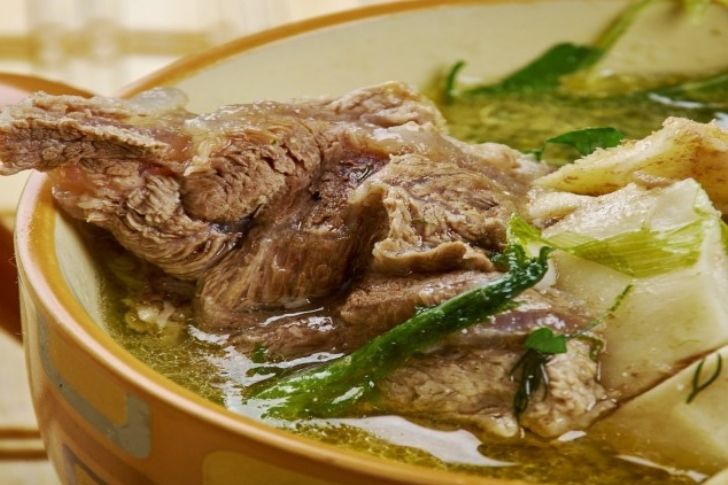 Khash is a traditional staple in places like Georgia and Azerbaijan. This boiled meat dish is made of different sheep and cow parts with some head, stomach, and feet in it. It is mostly served as a soup, but Armenians are given credit for making Khash a little easier to eat since they eat the dish using their hands. Khash is often enjoyed during the winter season, so this is an ideal dish to warm up to when it's cold outside. The recipe for khash calls for garlic too. A good kind of khash has a broth that stays white and is almost transparent. In Armenia, this dish is left unseasoned so the diner can add more salt to their liking. This dish is best paired with delicious flatbread.
You've Reached The End