Take A Look At 50 Of Automobile History's Coolest Supercars
Even before the first accounts of written history, humans are known to be quite the travelers. In earlier years, people would go from town to town by horse. But eventually, as human innovation bore more and more results, the gas-powered automobile was invented and gradually replaced horses as the primary mode of transportation.
Throughout history, people have always shown a deep fascination with the ability to travel through land, sea, and air. Thanks to this strong enthusiasm, vehicles like cars, motorcycles, planes, and ships were made and became accessible to the public. However, among these modes of transportation, perhaps the car is the most preferred by people.
Over the years, many car manufacturers have released a wide variety of vehicles that were made to surpass the everyday rides people usually drive. These precious automobile gems are known as supercars, with some of them now being too rare for even the most dedicated collector to find. So, buckle up as we take a trip through automobile history to see some of the coolest supercars ever made and be amazed by how far they have improved with time.
1969 Pontiac Firebird Trans Am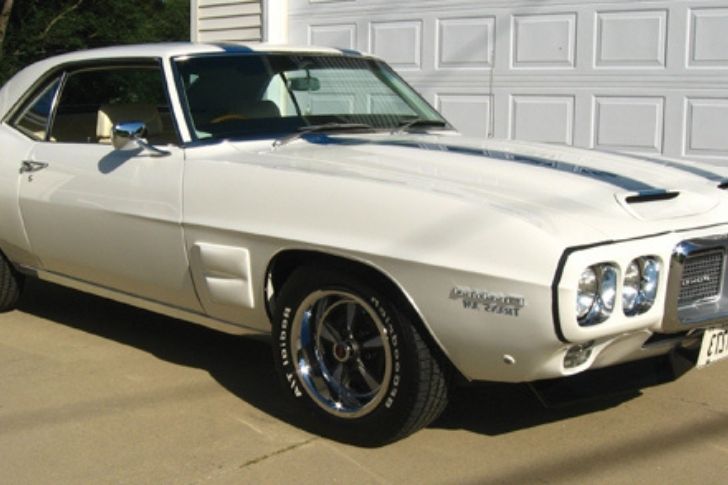 For the most part, many car models go through a series of iterations, with each new release becoming a significant upgrade from the previous ones. And for Pontiac's Firebird Trans Am, though the car is mostly on par with the other Firebirds, it undoubtedly excels in its overall look and feel.
For the Firebird Trans Am, Pontiac allocated a significant portion of their investment money on the car's aesthetic and overall handling, making its driving experience far better than the previous Firebirds. And with its reputation soaring higher since its release, the Firebird Trans Am became one of the widely-loved vehicles in history. Although only an approximate of 700 units were sold, the Firebird Trans Am did more than enough to keep everyone excited for whatever follow-up releases Pontiac had in store.
 Jaguar C-Type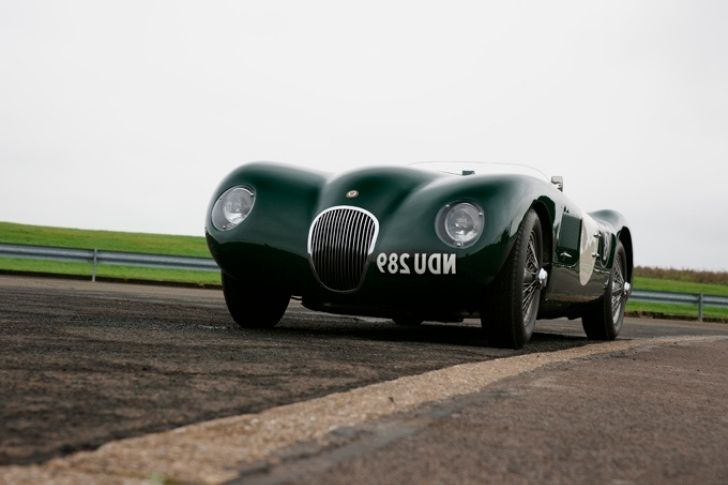 The XK120 was a Jaguar sports car that received great sales numbers after its release. And when a few of the car's owners discovered its great potential for racing, Jaguar upgraded the XK120 with their follow-up release, the XK120C.
Eventually, the XK120C carried the new title of C-Type, where C stands for "Competition." Immediately after its release, the Jaguar C-Type was tested at the 24 Hours of Le Mans racing competition, where it finished first place. After that race, the Jaguar C-Type also took the credit for winning a couple more Le Mans competitions. And with only 53 C-Types ever released in the market, this beastly Jaguar is a valuable piece of automobile history that is as expensive as it is hard to find.
1966 Ferrari Dino 206 S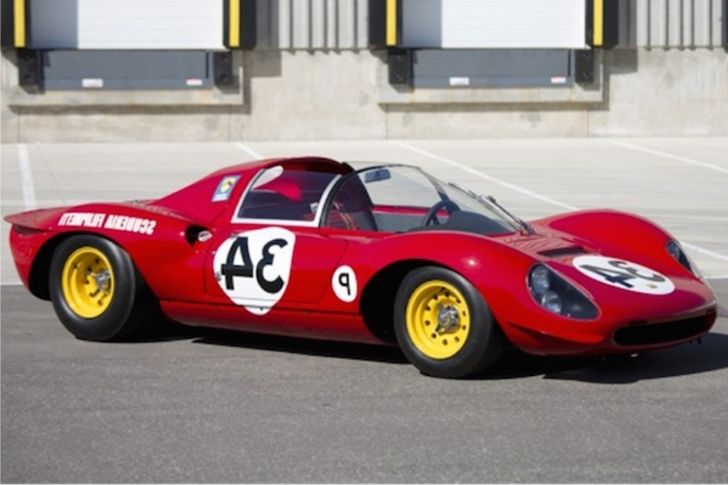 Ferrari has always been one of the most well-known car manufacturers in automobile history. Among the many fancy and good-looking cars they've released over the years, Ferrari also once had a series of smaller-built cars: the Dino series.
The Ferrari Dino 206 S was the last model of the series. Although the car is relatively smaller than Ferrari's other models, the Dino 206 S was nothing short of fast. The vehicle drove its way around various race competitions during its time and finished a fair amount of them in first place. And though they're not as popular as other Ferraris, the Dino 206 S is still worth spending a few credit card points for, especially for hardcore car enthusiasts, with its lowest known price approximately $2.7 million.
Lincoln Continental Mark IV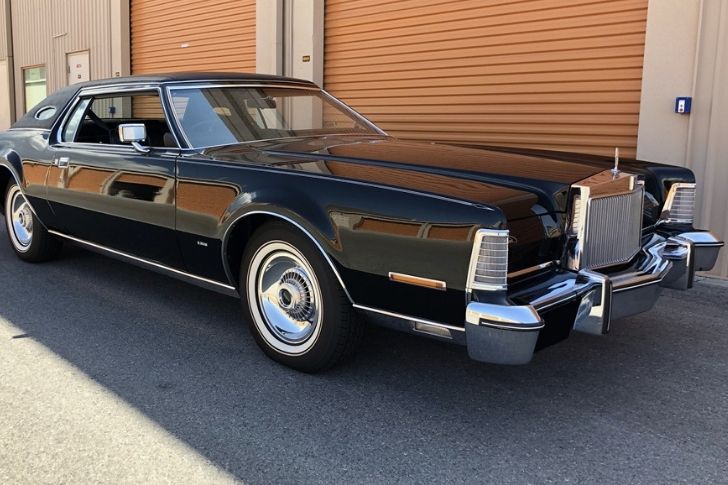 Speed isn't always the main factor behind a car's charm and appeal. Sometimes, a driver simply wants to have a vehicle that can provide them with a relaxing cruise around the streets. And for Lincoln's Continental Mark IV, the luxury car not only offers a good ride for both driver and passengers, but it is also quite the fast machine itself.
During its time, the 1959 Continental Mark IV was quite the gas-burner – even the wealthiest owners complained about it. Eventually, the Mark IV, along with its fellow Marks III and V, experienced a significant do-over, improving every aspect of their aesthetic and technical specifications. And with this "rebirth," the new Marks III, IV, and V became the ideal luxury cars that its original iterations strived to become.
Mercedes-Benz 540K Streamliner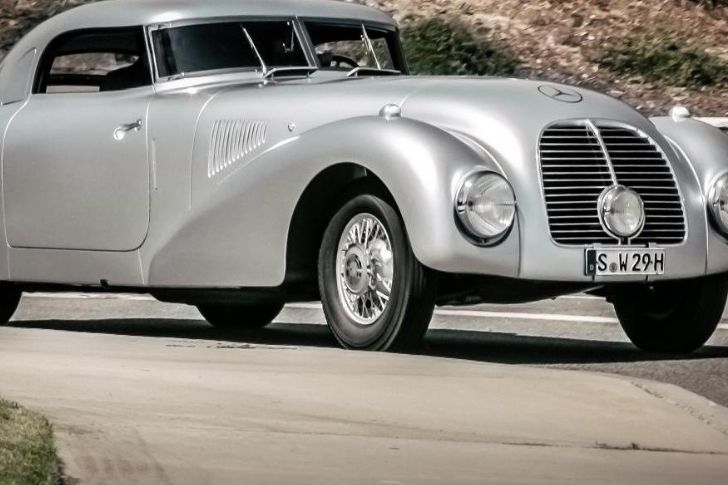 In the earlier years of automobile history, car manufacturers were still finding their way around the ideal design for a vehicle. But in the 1930s, Mercedes-Benz responded to the industry's concerns with their very own 540K.
540K's introduction to the market sparked an inspiration to every business in the automobile industry. Among those businesses included the tire company, Dunlop. Thanks to the 540K's impressive features and overall performance, Dunlop showcased their then-new high-speed tires on the vehicle when it competed in the Berlin-Rome long-distance race. And due to the car's incredible impact on automobile history, more than a few companies and collectors to this day still allocate a significant portion of their investment money towards restoring and preserving this beautiful piece's remaining units.
Cadillac El Dorado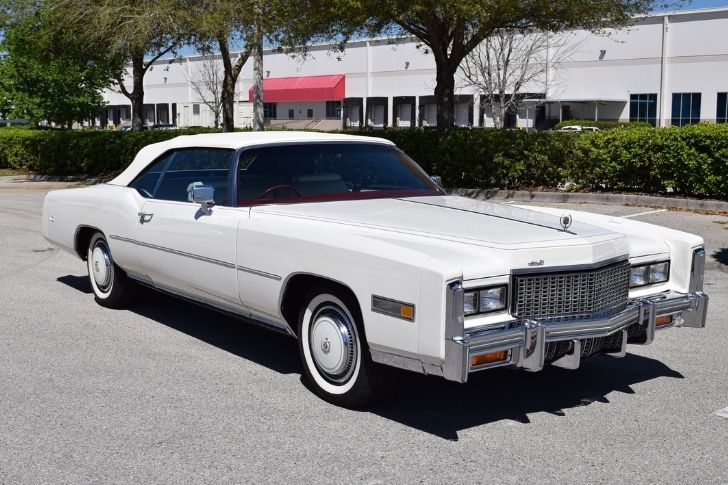 Over the years, many cars have taken the credit for becoming the coolest-looking rides that anyone can ever want and have. And since its introduction, the Cadillac El Dorado is one such vehicle that still manages to keep its charm.
The Cadillac El Dorado's run in the market lasted for over twelve generations, from 1952 to 2002. Throughout those years, Cadillac kept on improving upon its already impressive features with every new iteration of the model. Each new model upped the ante of its predecessors, further cementing the Eldorado's title as the dream car of many car lovers then and even today. And with its name inspired by the mythical Lost City of Gold, it comes with no surprise that this Cadillac is still quite a treasured piece for car collectors.
Maserati 3500GT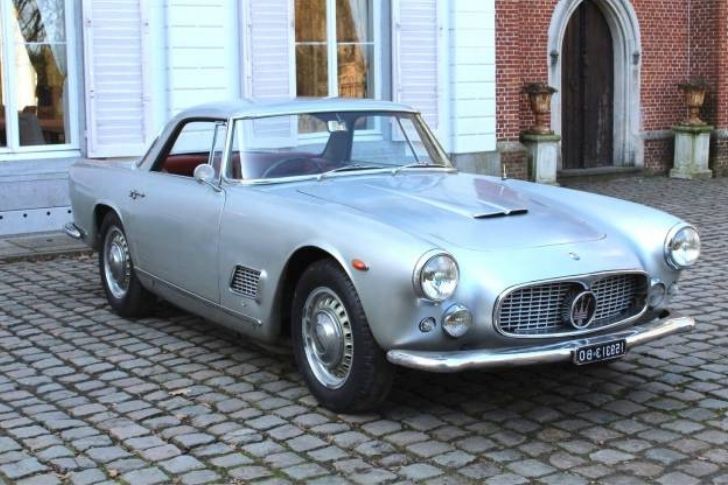 Throughout the company's early years, Maserati focused on making cars that can dominate in race competitions. But as their interests slowly shifted away from the race track, Maserati introduced their very own touring vehicle, the 3500GT.
Before the 3500GT's release to the market, Maserati created a few touring vehicles between the manufacturing of their race cars. However, these previous releases didn't achieve the same degree of success as the 3500GT. Throughout its 7-year run in the market, from 1957 to 1964, the 3500GT returned excellent sales records for Maserati. And like an extreme case of great timing, the 3500GT's success helped Maserati regain their place in the automobile industry after going through a few financial difficulties. Goes to show that touring vehicles can be just as attractive as race cars.
Ferrari Enzo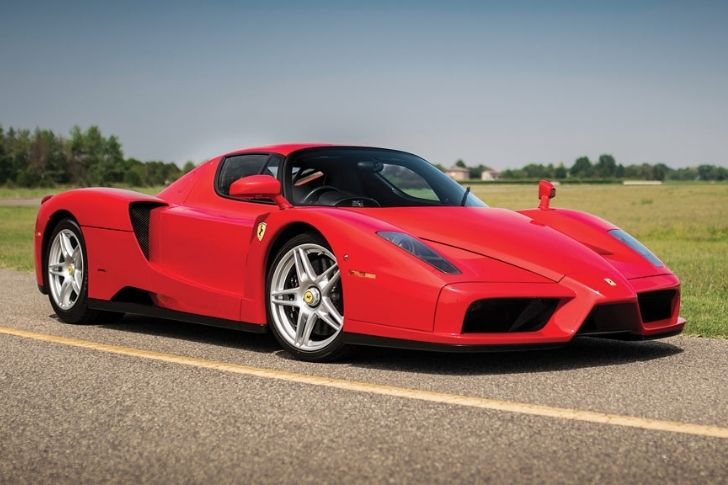 Since the company's inception, Ferrari has always been associated with speed and sophistication. And in 2002, the company introduced the Ferrari Enzo as a tribute to its founder.
Throughout his lifetime, Enzo Ferrari was quite a fan of the F1 racing competition and would sometimes watch them even in his office. With that in mind, it's only appropriate that the Enzo was built with Formula One technology – after all, it is a tribute to the owner. This lovely Ferrari can reach high speeds as quick as it can burn its gas, with its top speed of around 218 mph. And with its impressive technical aspects accompanied by its overall sophisticated aesthetic, it's no wonder that the Ferrari Enzo is often considered one of the best Ferraris ever made.
Lamborghini Murcielago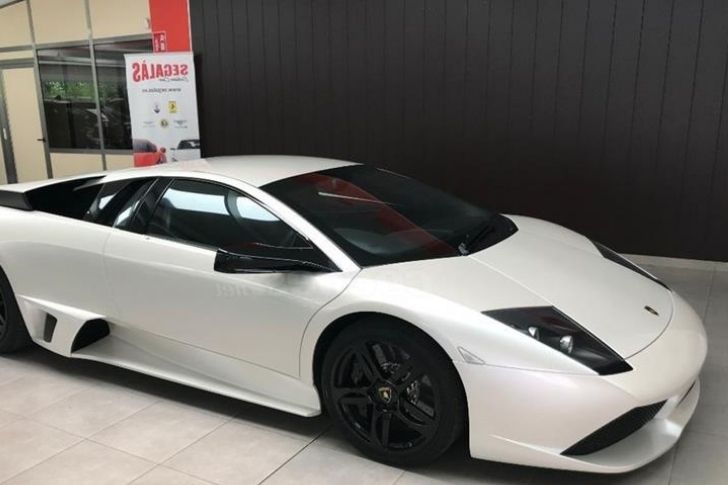 Before Lamborghini made many of today's beautiful-looking sports cars, the company once mainly manufactured tractors – though they still do today. Eventually, after the company's owner, Ferruccio Lamborghini was challenged by Ferrari's Enzo Ferrari, Lamborghini made investments in making their very own set of luxury and sports cars.
Among these many lovely vehicles include the Murcielago, one of Lamborghini's fastest. Over the years, Lamborghini made many iterations of the Murcielago, with the R-GT model being the fastest, with speeds reaching 370 km/h. And with Murcielago's name also being the Spanish word for "bat," it comes as no surprise that this vehicle also had the privilege to be Bruce Wayne/Batman's personal transport in Christopher Nolan's Batman Begins and the Dark Knight films.
Alfa Romeo Spider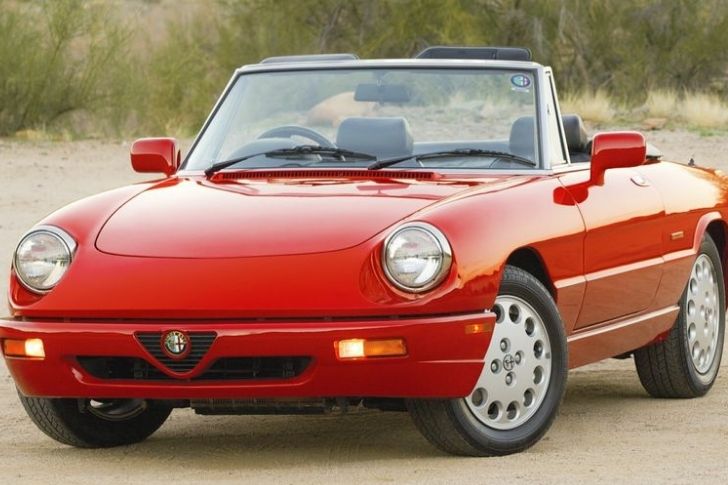 Many of today's finest looking sports and luxury cars are often wide in size. However, during the earlier years of automobile history, Alfa Romeo's Spider showed that even smaller vehicles could also be sports cars.
For over three decades, the company allocated a good portion of their investment money towards the manufacturing and upgrading of the Alfa Romeo Spider, with the first unit introduced in 1966 and the last in 1993. Fortunately, even after more than a couple of decades, some Spiders can still perform in tip-top shape as if they were only recently released. Safe to say that with proper maintenance and care, vehicles that are even older than Alfa Romeo's Spider can still grace the streets as if they're still in their prime.
Shelby Daytona Coupe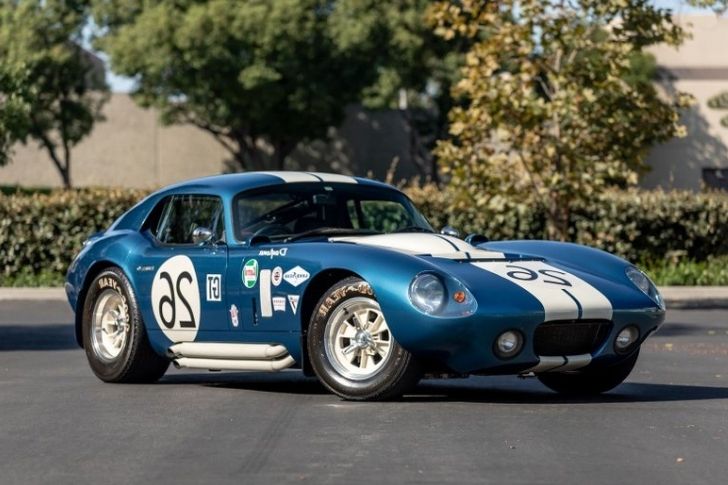 Everyone, even many of history's influential figures, first started their careers small. Among those many figures include automobile history's Carroll Shelby and Ken Miles, responsible for creating one of America's iconic vehicles, the Shelby Daytona Coupe.
The duo both shared a strong passion for everything automobile-related, and it was that flame that led them to create the Daytona Coupe. Since they made the coupe independently, Miles and Shelby only managed to make six models of the Daytona car. However, Shelby and Miles' passion project managed to win more than its fair share of race competitions, even beating Ferrari in its own field. With the car's many achievements and long-lasting legacy, the Shelby Daytona Coupe eventually got its well-deserved credit and received the Car of the Year award from 2014's International Historic Motoring Awards.
1955-57 Ford Thunderbird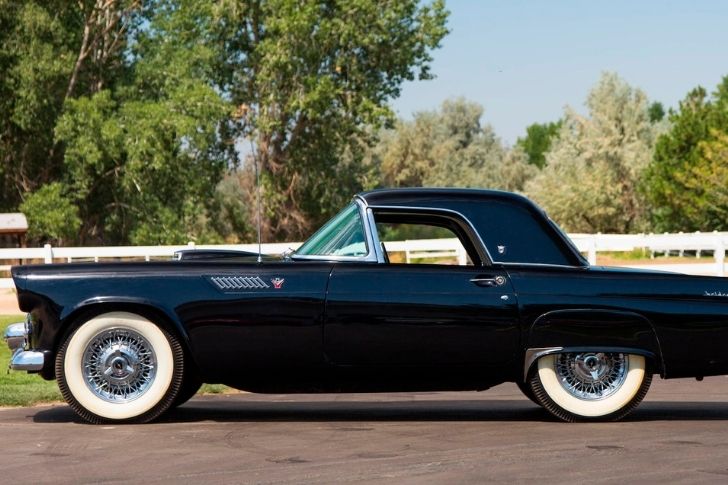 More often than not, many of history's breakthroughs happened due to them occurring at the right place at the right time, and such was the case for Ford's now-famous Thunderbird.
During the rise of the sports car craze, Ford was facing financial issues and was in dire need of a breakthrough. Eventually, in 1955, the company released the Ford Thunderbird. Though it technically isn't a sports car, the Thunderbird's gorgeous look and impressive features were more than enough to make people at the time – and even today – want to shave a few points off their credit card for it. Even when newer iterations of the vehicle were introduced, none of them had the same charm as the original 1955-57 Thunderbird.
Lamborghini Reventón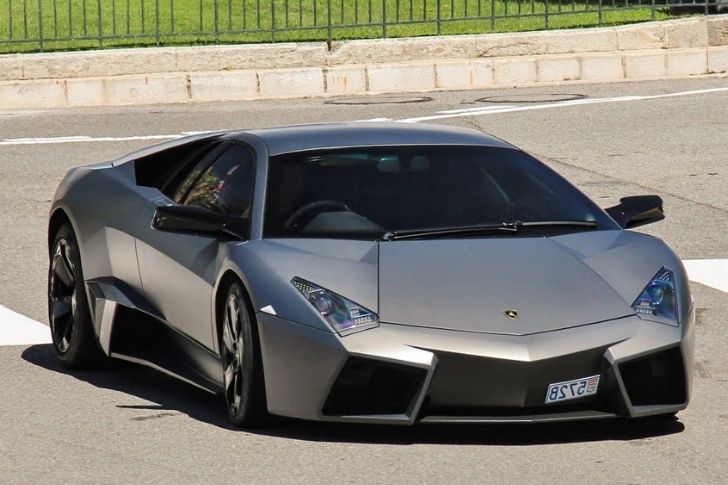 One of Lamborghini's loveliest vehicles, the Reventón is a beautiful piece of work that combines the best features of a luxury car and a sports car.
Over the years, Lamborghini is known for making many of the world's sports and luxury cars. With that in mind, speed isn't a concern for the Reventón, which it has in spades – it has 650 horsepower and can go from 0 to 60 mph in 3.4 seconds. Besides its excellent performance on the road, the Reventón also provides top-quality safety and a luxurious experience for its driver and passengers. However, although Lamborghini made massive investments in manufacturing the Reventón, only their most loyal customers had the privilege to purchase this lovely piece – only 20 units were made.
Morgan Aero 8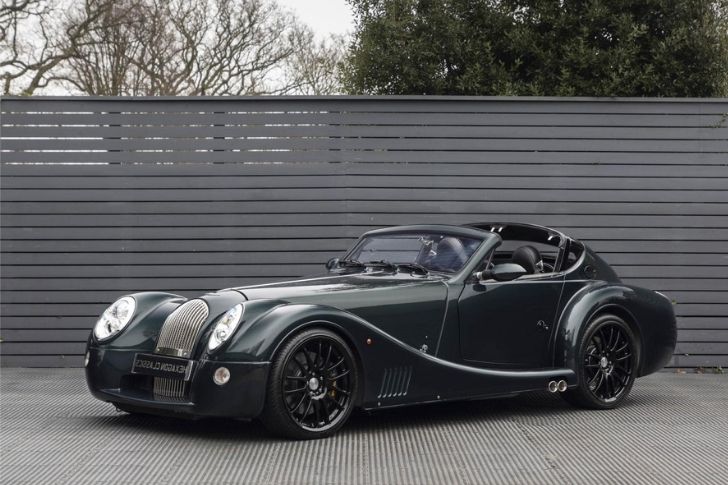 Besides speed, a high-class car's appeal also lies in its distinct appearance and charm. With many of today's sports cars often radiating a sharp and sophisticated aura, Morgan's Aero 8 manages to transcend to a whole new degree of distinction with its retro aesthetic.
Although the Aero 8's exterior design is very reminiscent of automobiles manufactured during the earlier years, this sports car uses many of today's state-of-the-art technology. Aero 8's Series 1 model, Morgan's first supercar, was brought into the market in 2000 and can go from 0 to 62 mph in 4.8 seconds. With each new iteration improving on the Aero 8's previous models, Morgan showed the automobile industry that they still have more than a few tricks up their sleeve.
Hummer H2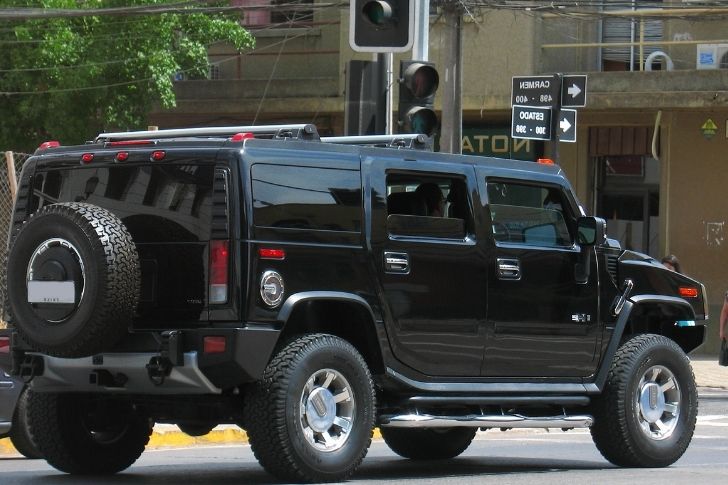 Supercars can come in many forms. In contrast to Alfa Romeo's Spider, the automobile industry also deserves credit for introducing various Hummers over the years.
Since its inception, Hummer has manufactured vehicles that were more than capable of adapting to different environments. One such example is Hummer's H2, which also had an alternative pickup truck version. Furthermore, this beast of a ride provides its driver and passengers with a nicely designed interior, assuring their overall safety and comfort even on off-road terrain. For its technical aspects, the H2 has 325 horsepower that can go from 0 to 60 mph in approximately 10 seconds, and has the capacity to carry cargo up to 2,000 pounds – truly living up to its adventurous aura.
Land Rover Range Rover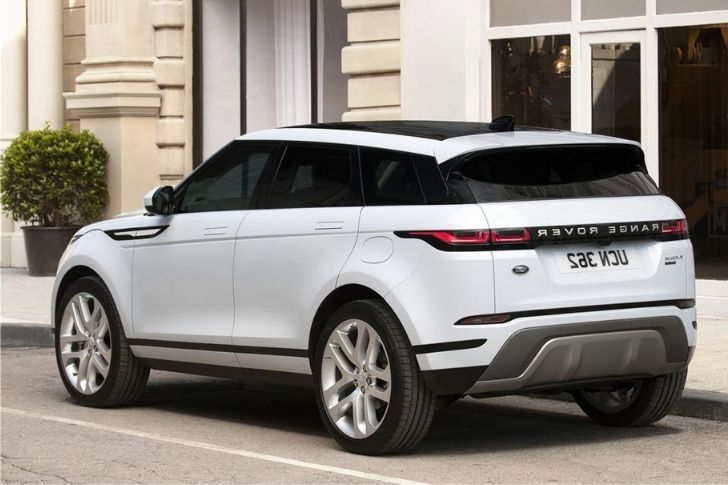 More often than not, a company can be expected to make a lot of mistakes before the development of a successful product. For Land Rover, the company started working on the Range Rover in 1948, with their investments eventually bearing positive results in 1966. From there on out, Land Rover kept on improving the Range Rover.
Since its inception, the Range Rover has gone through several iterations. At one point, the first-generation Rovers were even used as the base for specialist utility vehicles – among these include small fire trucks in the UK. However, with each new and improved installment, the Range Rover further cemented its position in the automobile business as one of the most luxurious SUVs anyone can ever have, thanks to its roomy interiors and ability to navigate on off-road tracks easily.
Porsche 917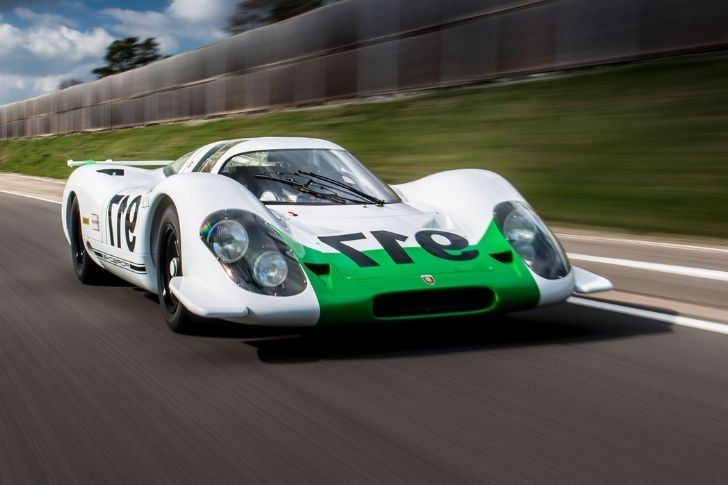 Most of the time, many of the world's sports cars are often given exotic names by their companies. However, one of automobile history's most powerful cars needs no name for its introduction – because three numbers are more than enough.
In the 1960s, most of the world's racing competitions were dominated by Ferrari and Ford. But when Porsche's 917 joined the ranks, even the racing scene's two title-holders were no match for the newcomer's amazing performance. Although the 917 already had 520 horsepower, Porsche optimized the sports car even further, with the 917/30 variant having an impressive 1580 horsepower. The 917 is still relevant in the automobile industry, and its 180-degree flat-12 cylinder layout engine is still considered the best of its kind.
BMW 507
Before joining the ranks of the world's most sophisticated car brands, BMW was once an aircraft manufacturing company. Well, safe to say that BMW is still somewhat loyal to its roots. After all, their vehicles have become more and more famous over the years that they're now practically soaring.
Among the many models of vehicle that BMW spent their investment money on manufacturing is the lovely classic, the 507. Throughout its time in the market, the rare 507 managed to attract even many of the era's influential figures, including Elvis Presley. However, only 252 units of this classic were ever built due to its costly $10,500 price. Now, only 202 surviving units of this rare gem exist and are worth a minimum value of $2 million.
Lamborghini Countach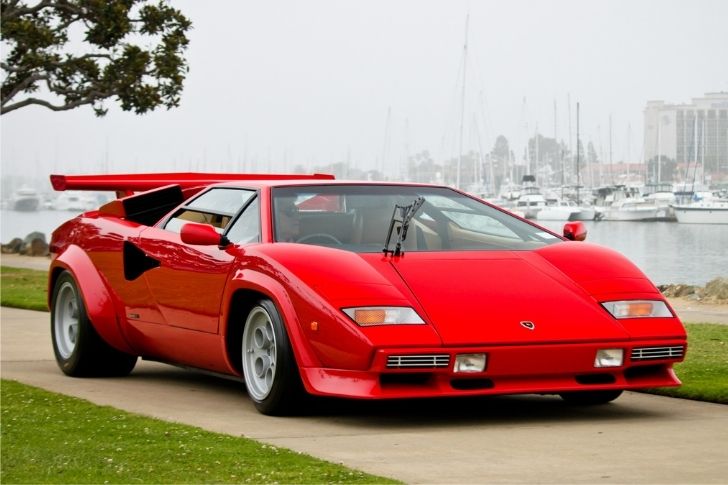 Many of Lamborghini's cars are named after animals. However, Lamborghini decided to go a different route for the Countach.
Back when the vehicle was still an unnamed life-sized wood model, Lamborghini engineer Paolo Stanzani and general director/test driver Bob Wallace were called to look at the model's design. However, due to an unexpected traffic jam, the duo arrived later than scheduled – it was already 10 in the evening when they arrived. With the guard being the only one present, he led the two to the scale model. Upon seeing it, the scale model radiated such a high degree of beauty that the guard can't help but exclaim, "Countach," which loosely translates to "wow!" As a result, everyone can now be subtly amazed whenever they're before the Countach's presence.
Shelby Cobra 427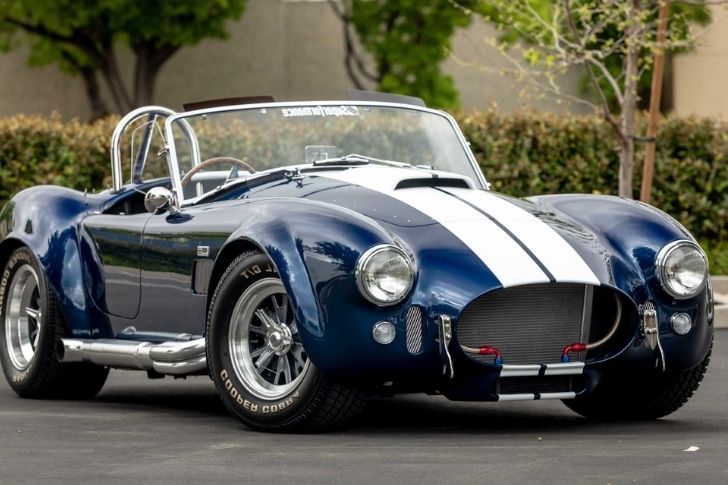 Another beautiful piece of work by Carroll Shelby, the Cobra 427 was a beast that was on par with Ferrari. With some help from Ford, Shelby managed to fulfill his investments in making the Cobra a classic that will surely be remembered for all automobile history.
With Carroll Shelby's tendency for perfectionism, the Cobra became one of the best cars ever to grace the race tracks of its time. The vehicle can reach 60 mph in only 4.5 seconds and has an official top speed of 165 mph – though some claim it could go higher, to 200 mph. However, out of all the Cobras Shelby made, the Super Snake is the most optimized. Though two Super Snakes were made back in the day, only one remains today, making it an ultra-rare item.
Lamborghini Miura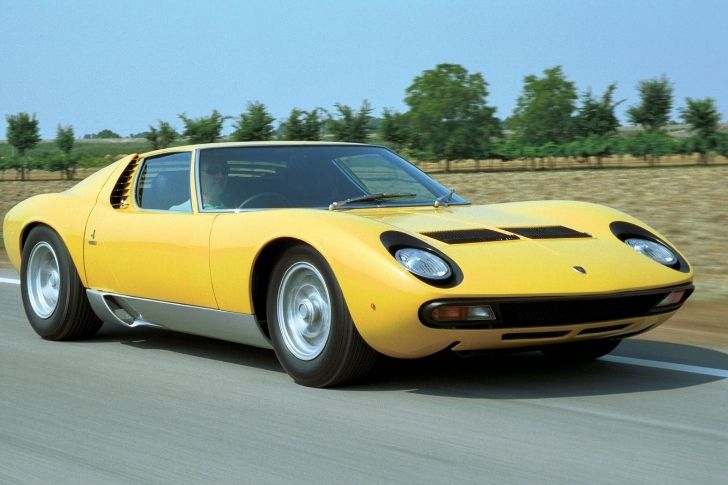 Over the years, Lamborghini has shown time and time again that their name is synonymous with sophistication and power. And with their ever-rising reputation, Lamborghini can just about do anything; even present a car that's still in its infancy stages.
In 1966, Lamborghini presented the Miura at the Geneva motor show. Although the vehicle was still not running at the time, people were still amazed at the Miura, nonetheless. Eventually, Lamborghini spent a significant amount of investment money on manufacturing several units of the Miura. And though the Miura was released in the earlier years of the automobile industry, it is still considered one of the most beautiful cars to ever take to the streets. Goes to show that Lamborghini undoubtedly has what it takes to make cars that are close to timeless artworks.
Porsche 356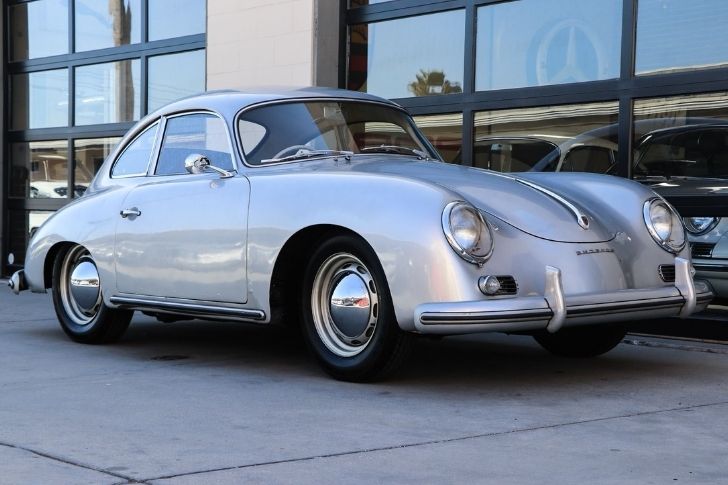 For most of their life, the Porsche family faced a series of hardships that could make almost anyone want to give up right off the bat. Fortunately, the now-famous Porsche company is proof enough for everyone to keep going even when things get tough.
The 356 is perhaps one of the most historically relevant vehicles that Porsche ever made. Though machines already existed to make manufacturing vehicles more convenient, each 356 model that reached the market was made by hand – 76,000 cars were made. As a result, not only did the 356's success help Ferry Porsche, the company founder, settle all the personal loans he and his family once had, but it also left a long-lasting mark on the automobile industry. Indeed, commitment and dedication do go a long way.
Mercedes-Benz SSK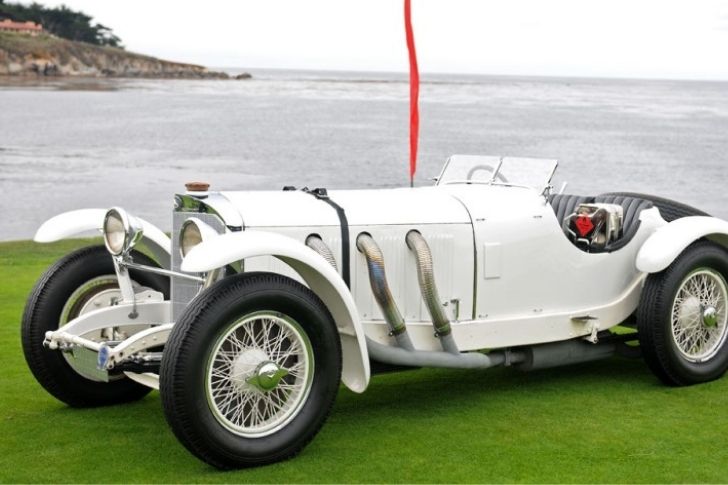 The Mercedes-Benz SSK was made to be the best race car of its time. And throughout its time on the race tracks, the SSK achieved its goal in spades.
Before Ferry Porsche made investments in his own company, he made contributions to the SSK's design. During its time, this beast was the fastest car to ever roam the streets, with a top speed of 120 mph. However, only around 40 units were made, with half of them sold as race cars. Unfortunately, several SSKs crashed in some races, leading to the eventual salvaging of their parts. To this day, only four models are left in top condition, making it one of the rarest vehicles. And due to its historical value, the SSK is also one of the most expensive collector's items anyone can get.
Pagani Zonda F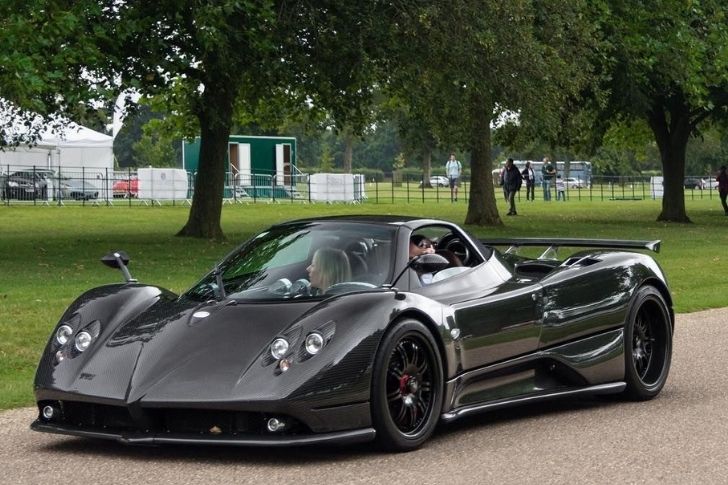 During the earlier years of his life, Horacio Pagani already had a passion for everything automotive. And when he was still finding his footing in the industry, Pagani received help from none other than the racing legend himself, Juan Manuel Fangio.
With a recommendation letter from Fangio, Pagani managed to find his rhythm in the automobile industry. Eventually, after spending some time working with Lamborghini, Pagani started his own company. And for his company's ever-growing success, Pagani is and always will be thankful to everyone who supported him, especially Fangio. And as his way to give credit to the racing legend, in 2005, Pagani released the Zonda F – the F stands for "Fangio." With the Zonda F, Pagani further showcases his company's dedication to providing the best quality in performance, design, and efficiency with every vehicle they make.
Ferrari Laferrari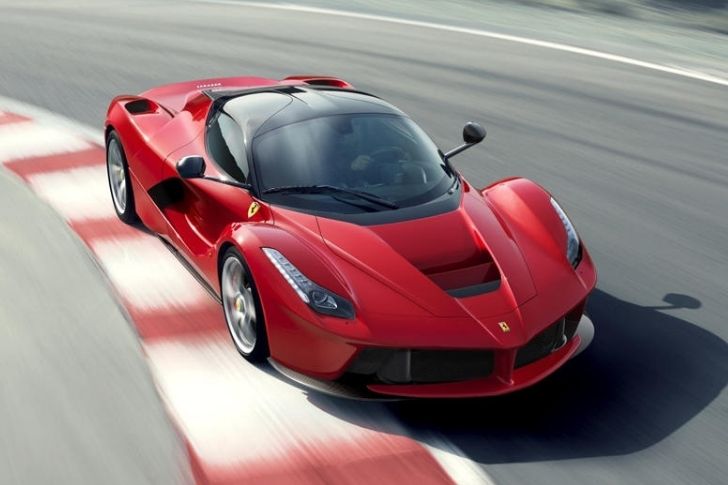 If there's ever one aspect that is as impressive as power, that would be efficiency. And for Ferrari's hybrid, the Laferrari, it's safe to say that this beauty is as efficient as it is fast.
Of the many vehicles that Ferrari has made over the years, perhaps the Laferrari is one of the most impressive. Besides its whopping 950 horsepower feat and its capability to reach speeds of 124 mph in 7 seconds, the Laferrari's engine also does its best to reduce smoke emissions by 40% while increasing its performance output by 10%. And though Ferrari planned only to make 499 units of this beast, the company received around 700 orders. Goes to show that hybrid supercars are slowly becoming one of the best investments a company and its customers can make.
 Aston Martin Vanquish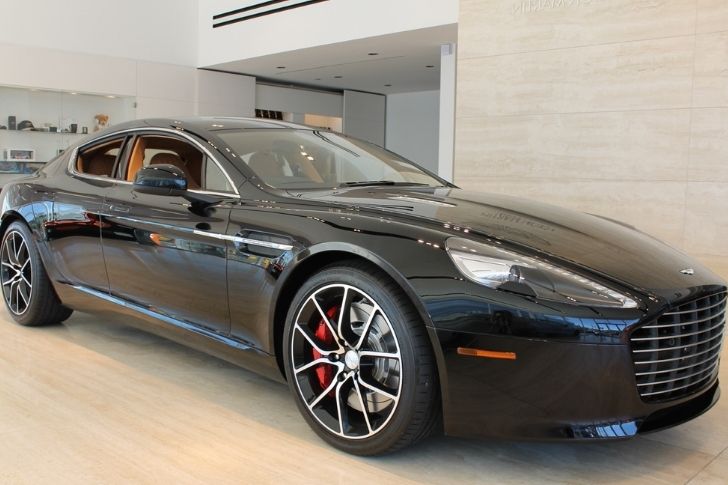 More often than not, becoming a jack of all trades is better than mastering only one field of work. For Aston Martin's Vanquish, the vehicle manages to be good on both the road and on the race track.
Like the other vehicles in this article, the Aston Martin Vanquish is fast. However, what makes it all the more impressive is its capability of providing the utmost comfort and safety for its driver and passengers. And although it isn't solely made like a race car, the Vanquish comes with a Track mode, optimizing the vehicle to the degree that it could stand on its own on the race tracks. But beyond that, the Vanquish is a comfortable ride that is arguably one of the best choices to use on road trips.
BMW Z8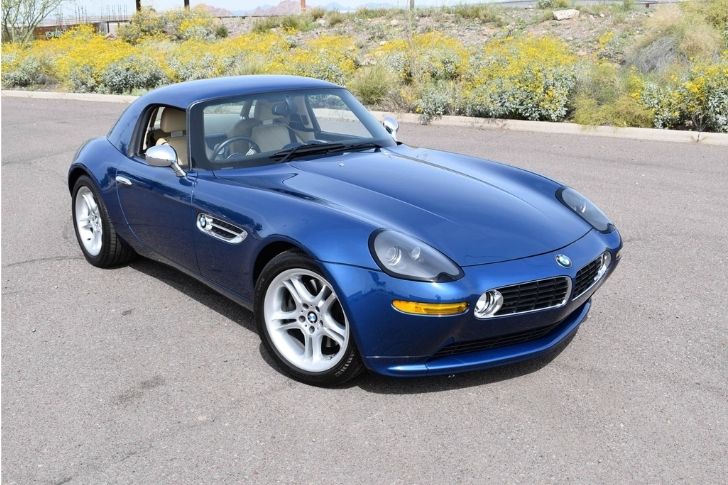 Over the years, many companies in the automobile industry would often celebrate their achievements and milestones by creating a vehicle to commemorate the moment. And BMW is no exception to this tradition.
To celebrate the success of the now-classic vehicle, the 507, BMW spent a huge sum of investment money on the Z8. Even with its looks alone, the vehicle already has more than enough to become a classic gem in the making – though its speed and technical specifications shouldn't be overlooked, too. And to further cement its mark on automobile history and even on pop culture, the Z8 made an appearance as the Bond car in 1999's James Bond film The World Is Not Enough and as Jackie Chan's ride in the 2002 film Tuxedo.
Fisker Karma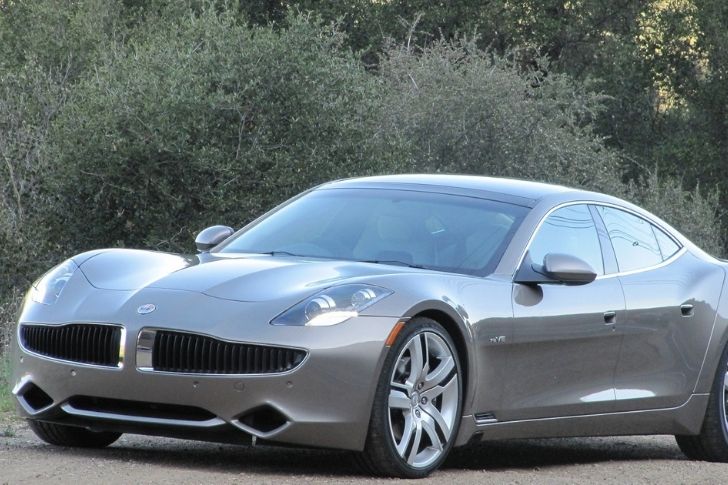 Every business comes to a turning point at some point in its career. And for the car manufacturing company, Fisker, it was after they released their hybrid vehicle, the Karma.
Upon release, Fisker's Karma was the talk of the town thanks to its 400-horsepower engine and its overall gorgeous design – not to mention its price is far more affordable than other luxury sports cars in the same category. However, after the Karma's release, the company decided to transition towards making electric vehicles, entirely removing gas from the equation. With their decision to pursue a more eco-friendly principle with its products, Fisker has become more successful than it has ever been. And now, in retrospect, it sure looks like Karma is more than just another vehicle for the company.
2020 Tesla Roadster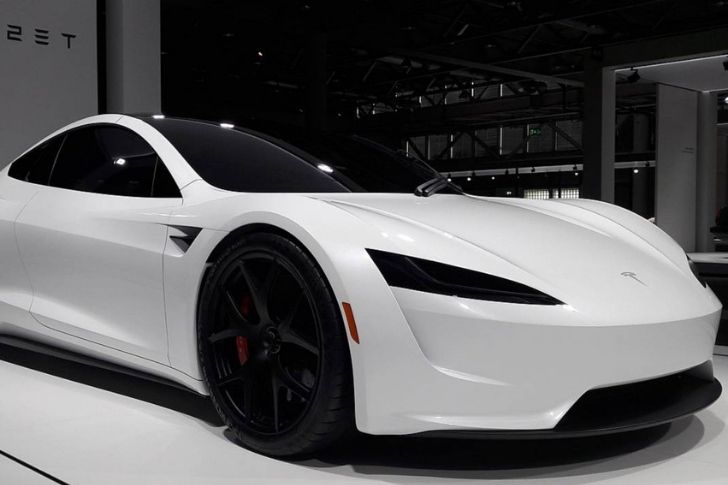 Elon Musk is one of the most notable figures today, thanks to his many business ventures over the years. One of these investments includes the electric car manufacturing company, Tesla.
Tesla has gradually set its name in the automobile industry thanks to its many impressive vehicles, including the soon-to-be-released Roadster. With features that are on par with the finest Ferraris and Lamborghinis, the Roadster is more than capable of going from 0 to 60 mph in only 1.9 seconds and 100 mph in 4.2 seconds – goes to show that Tesla isn't pulling any punches for this beauty. And to top it all off, the Roadster comes at a relatively more affordable price than many luxury sports cars in the market.
Mercedes-Benz SLS AMG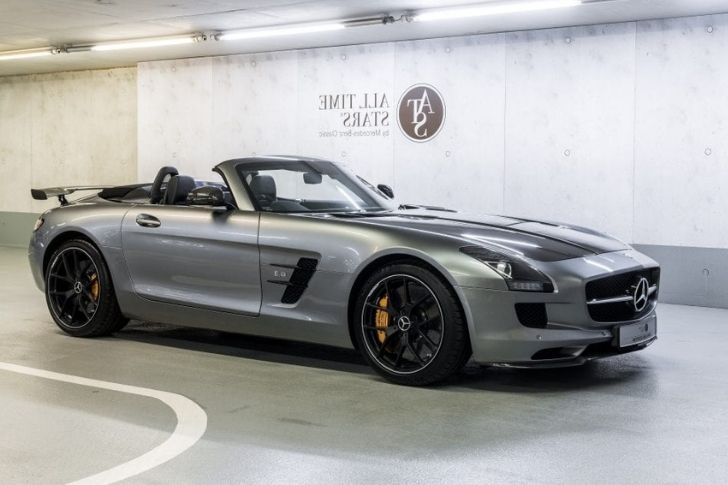 Creating a series of variants for a particular vehicle has long been a habit in the automobile industry. But among the many cars that have cemented themselves in the public's collective consciousness, perhaps it's Mercedes-Benz's SLS AMG that can take credit for having undergone a huge series of variations over the years.
Throughout the years — between 2010 and 2015 — Mercedes-Benz made various customizations and optimizations to their SLS AMG. Among the further tweaks made on this beauty include its Black Series, a faster and lighter variant that can go from 0 to 60 mph in only 3.2 seconds and reach speeds of up to 196 mph. Another noteworthy version of the SLS AMG is its Electric Drive model, making it an entirely electrically-powered ride.
Ferrari 250 GTO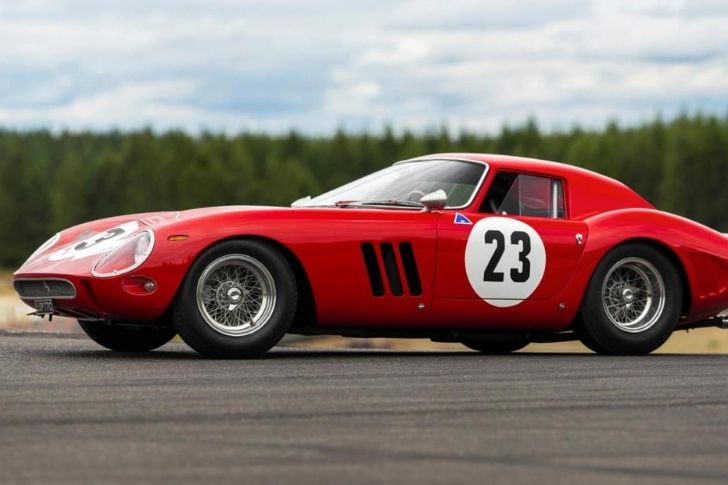 In its early days, Ferrari's 250 GTO was among the many race cars that were sold at a relatively lower price. Well, it's safe to say that no one at the time of this beast's release ever expected the 250 GTO to become one of the – if not – the most expensive vehicles in automobile history.
Throughout its time in the race track, Ferrari's 250 GTO was a worthy rival to Jaguar's E-Type, Shelby' Cobra, and Aston Martin's DP214. Though only 39 units were made, the 250 GTO eventually became known as the vehicle that greatly embodied the vision and characteristics of its manufacturer. Its worth grew exponentially throughout the years, to the degree that one unit was sold for $70 million in 2018.
1968 Chevrolet Camaro Z28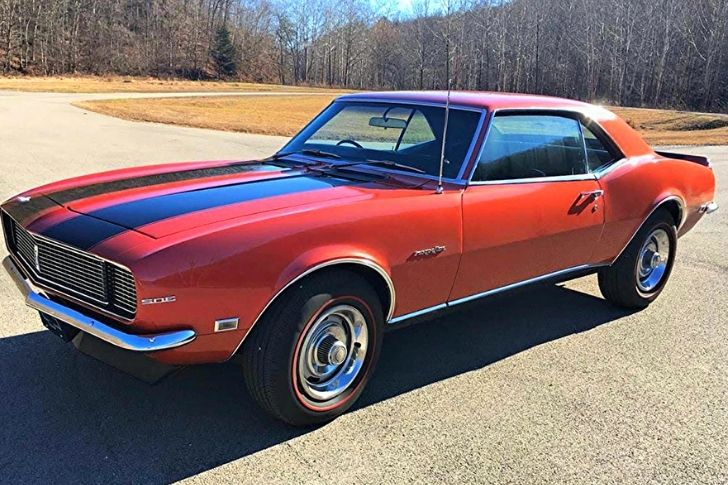 Most of the time, many people's favorite race cars are often only seen in one area: the race tracks. However, that isn't the case for fans of the Chevrolet Camaro Z28.
After experiencing its fair share of races, the Camaro Z28 was eventually released on the market and further proved to everyone that this muscle car is nothing short of powerful. With 7,200 units sold in 1968, it's safe to say that many car enthusiasts were willing to spend a few points off their credit card for it. And with its overall racing build left unchanged for its market release, drivers will undoubtedly get a glimpse of what it feels to be a racer even though they aren't on the race tracks.
1968 Ford Mustang Fastback GT 390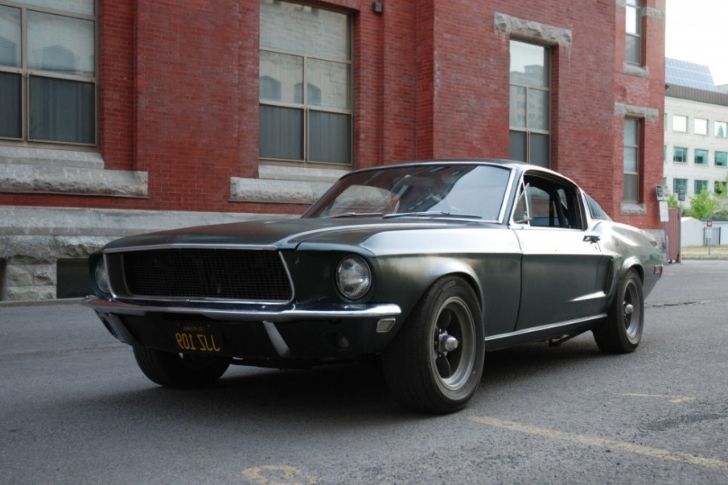 Not a decade goes by without a Mustang gracing the streets. And with Ford's Mustang GT 390, the lovely beast surely left a long-lasting mark in automobile and cinema history.
The Mustang series is perhaps one of the most iconic vehicles that Ford has made investments in for most of its career in the automobile industry. And to promote the GT 390's impressive performance, what better way to do it than to put it in a movie? In 1968, the Mustang got the chance to grace the theatres as Steve McQueen's go-to ride for the now-classic film Bullitt. Thanks to its presence and ever-growing success, other car manufacturing companies followed in Ford's footsteps and released their own set of muscle cars, including Chevrolet's Camaro and Pontiac's Firebird.
Lamborghini Gallardo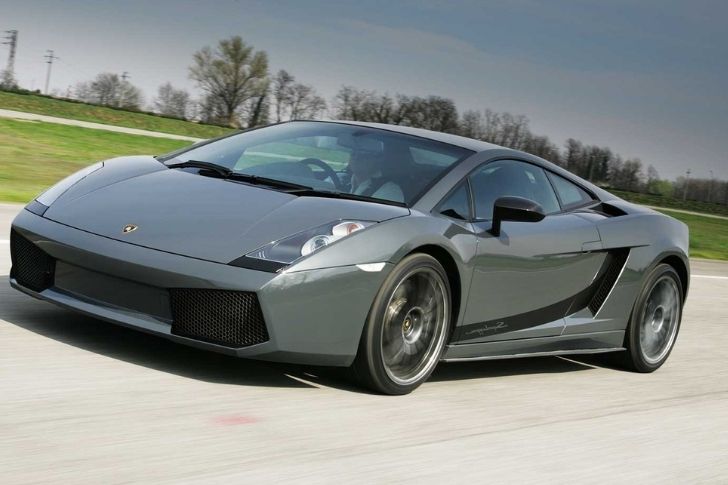 Over the years, Lamborghini has released plenty of vehicles to the world – each one enhancing the company's already-great reputation. But among its many releases, perhaps the Lamborghini's Gallardo deserves the credit for being the company's most successful series of vehicles.
Throughout its decade-long production period, the Gallardo has gone through several upgrades to improve its performance and already-sophisticated look. Among the many customizations done to the car include the special Gallardo LP560-4 Polizia, making the sports car a powerful vehicle for law enforcement. By 2013, Lamborghini ended production of the Gallardo after manufacturing an impressive total of 14,022 units from 2003 to 2013. And with newer releases further improving upon the Gallardo, Lamborghini surprisingly still has a ways to go in its journey to making the best vehicle.
Ford GT40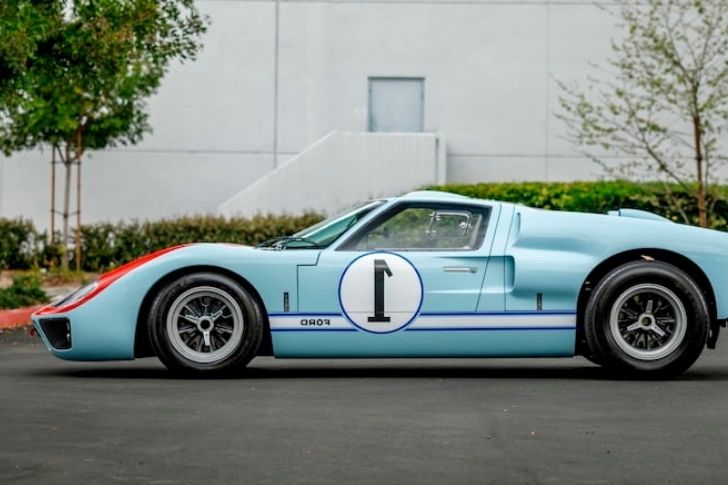 In the earlier years of automobile history, becoming a famous figure often meant making a car capable of giving others a good challenge in the race track. For Ford, they managed to staple their name in the automobile industry thanks to one of their best creations, the GT40.
Throughout its five-year run on the race tracks, the GT40 underwent various customizations to make it an even more formidable beast in the competitions – it won more than a couple of Le Mans races. Although production of the car ended in 1969, Ford still made other GT models as a tribute to the beastly GT40. This goes to show that this race car still has a high degree of relevance for Ford and automobile history.
Ferrari F12berlinetta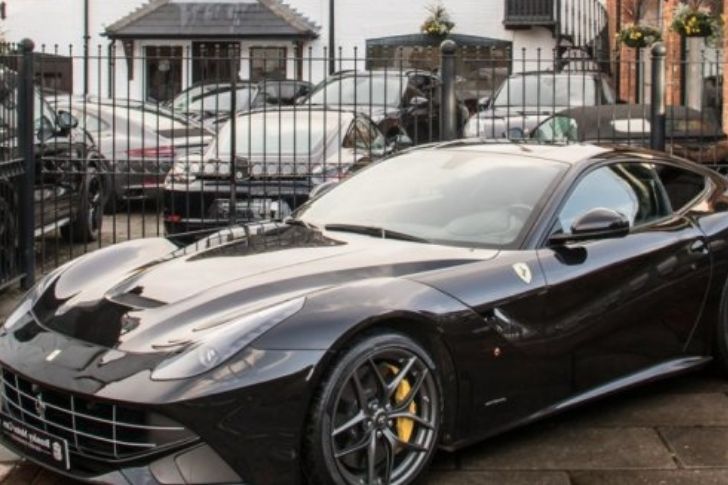 All of the vehicles that Ferrari introduced to the world often radiate power and sophistication. And for their F12berlinetta, the world-famous car manufacturing company surely outdid themselves with this one.
Like many companies in the automobile industry, Ferrari strives to improve their craft with every release they make. After the company finished production of the 599, Ferrari spent a significant amount of its investment money on the F12berlinetta. Upon release, the F12 showed impressive upgrades from the 599, especially its reduced smoke emission and more efficient fuel usage. And though the company still manufactures newer and stronger cars, the F12berlinetta, along with its predecessors, isn't entirely gone. After all, how can one improve without having any past experience to use as reference?
Bugatti Veyron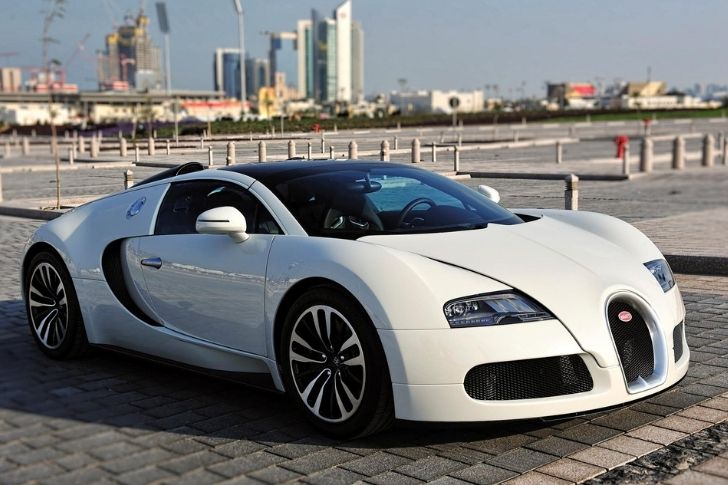 For many companies, creating a profitable product or service is often the top priority to keep the business going for many more years. However, for a car manufacturing company as successful as the Volkswagen-owned Bugatti, financial concerns can sometimes be put aside to focus investments on other aspects of a project.
The Bugatti Veyron is one of the most powerful and fastest cars ever released in recent years. However, since each Veyron is hand-made with the finest quality of materials a manufacturer can get, this lovely looking vehicle is quite an expensive purchase – and even more costly to make. Though Volkswagen spent more than its fair share of money on this beast, it's safe to say that the company still achieved its goal of creating an impressively fast luxury ride in the end.
McLaren F1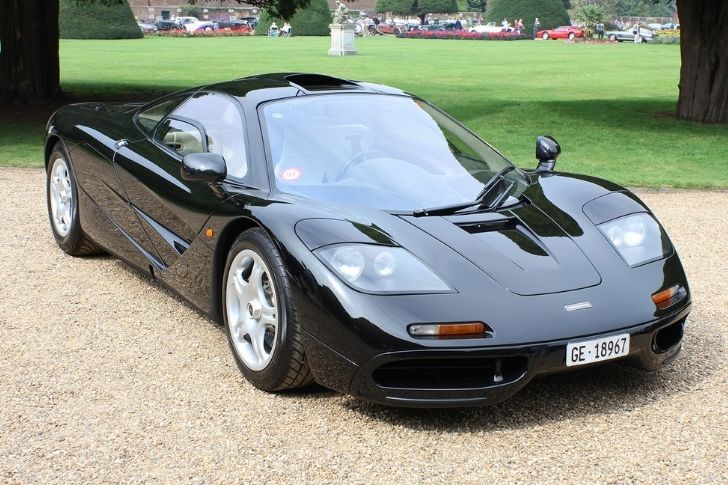 Over the years, many supercars and muscle cars have been able to get a place in automobile history. However, the McLaren F1 had such a high degree of relevance that many new supercars still use it as a reference standard to this day.
In many industry experts' minds, the McLaren F1 is one of the most iconic supercars to have ever existed. The vehicle is composed of a variety of features that eventually influenced many supercars today – the McLaren F1 is the first vehicle to have a chassis entirely made of carbon fiber. Besides its uniquely designed three-seat interior, the McLaren F1 can also reach record-breaking speeds of 243 mph. And with only 106 units of this beast ever produced, the McLaren F1 is also one of the rarest pieces of automobile history.
Koenigsegg Agera R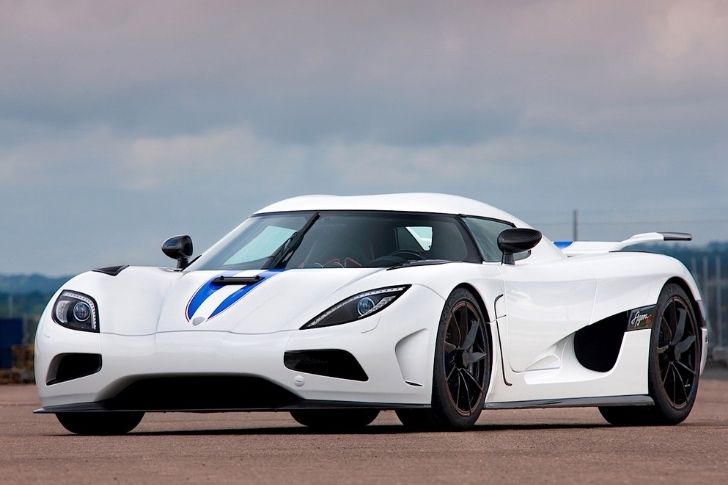 With the McLaren F1's mark in history as one of the fastest cars, many companies will undoubtedly aim to break its speed record sooner or later. Among those companies include Sweden's very own Koenigsegg.
One of the vehicles that Koenigsegg has had the privilege to present to the world is the Agera R. This fine piece of art transformed into a luxury ride is one of the fastest in recent years. The Agera R can go from 0 to 62 mph in 2.8 seconds and only needs 14.53 seconds to go 186 mph. And since Koenigsegg is an advocate for green technology, it comes with no surprise that the Agera R is also one of the more eco-friendly gas-powered vehicles in the market thanks to its ability to run on biofuel.
Aston Martin One-77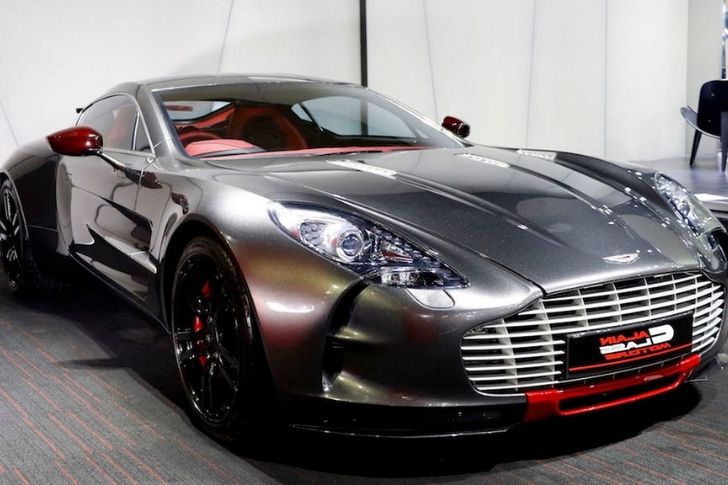 Although it didn't surpass the 243 mph speed record set by the McLaren F1, the Aston Martin One-77 can still take credit for being one of the fastest vehicles today.
The One-77 is a lovely vehicle that Aston Martin presented to the world during its prototype phase. Eventually, the vehicle showed the world that it's more than capable of reaching top speeds of 220 mph – it takes only 3.5 seconds for the One-77 to go from 0 to 60 mph. And like many of the automobile industry's most prized vehicles, only a few units of the One-77 were ever made. Now, only 76 out of the 77 One-77s are still in good condition – the one unit was unfortunately involved in a crash.
You've Reached The End