The Hottest Asian Celebs In Hollywood
We love the presence of Asia in Hollywood! The audience has come to love these Asian celebrities and just can't get enough of them! While Asian actors make up a tiny percentage of Hollywood, they set a high standard with their brilliant and memorable performances. Admittedly, there are many significant issues regarding Asian roles and actors, but producers are starting to realize the essence of appealing to all audiences. We appreciate that more Asian parts are now being included in movies and TV series. Moreover, it's positively thrilling to see these actors slay the big screen!
Let's give the hottest Asian Celebrities some credit and get to know them a little more. From the cast of Crazy Rich Asians to Fresh Off the Boat, let's discover talented actors and actresses hailing from across Asia, including China, Korea, Malaysia, and many more. You'll be surprised to see some of them have Asian heritage! Not only are they talented in film and television, but they also have the face and body to boot!
Awkwafina

Awkwafina, also known as Nor Lum in real life, is an American entertainer with Chinese-Korean heritage. She's one talented lady who has skills in rapping, acting and hosting. Her breakthrough was when she starred in the female-led reboot of Ocean's 8 and Crazy Rich Asians. Aside from this, she has other film credits to her name. However, she was already famous when she released her rap song My Vag on Youtube back in 2012. Following this, she released her debut album called Yellow Ranger. She appeared on the MTV comedy series Girl Code later on. Right now, she's working on her own Comedy Central series. Did you know that she also writes? She was an intern at a local New York publication. She also worked as a publicity assistant for the publishing house Rodale Books.
Sandra Oh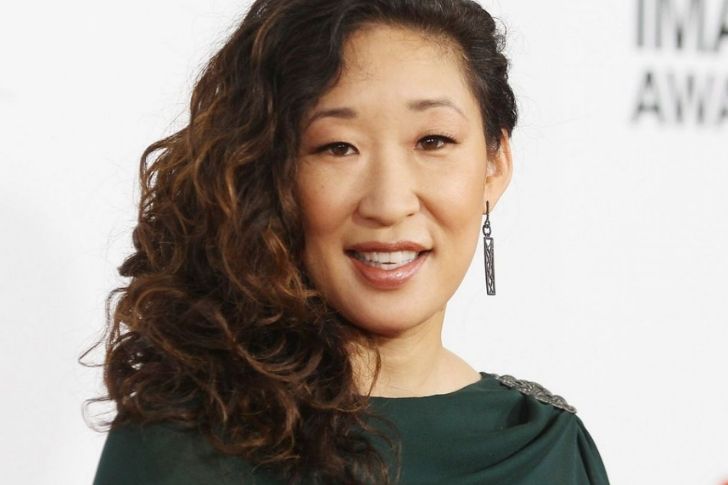 You can't help but associate Sandra Oh with Grey's Anatomy. Known in real life as Sandra Miju Oh, she is more popularly known as Cristina Yang on the ABC medical drama series, which ran from 2005 until 2014.  Later on, she also took a starring role as Eve Polastri in the spy thriller Killing Eve. Her brilliant performances received numerous accolades, including two Golden Globe Awards and four Screen Actors Guild Awards.  Not to mention 12 Primetime Emmy Award nominations! Oh was already recognized for her earlier roles in Asian-Canadian films like Double Happiness and  The Diary of Evelyn Lau. She was also noted for playing Rita Wu on the HBO TV series Arliss. She has a long list of TV and movie credits to her name.
Chia-Hao Tang
 
Chia-Hao Tang, who is professionally known as Chase Tang, is a Taiwanese-Canadian actor. He is also an active mental health advocate and philanthropist based in Toronto, Canada. Believe it or not, he was a former Nova Scotia AAA hockey player! He was born in Taipei, Taiwan, but his family immigrated to Novoa Scotia, Canada, in 1994. He grew up playing hockey and became a player for the Halifax MacDonald's Hockey Midget Triple-A league. He took a Commerce degree from the University of Guelph. He resigned from his corporate job in the spring of 2016 to pursue his passion for modeling and acting. His career began with uncredited roles in 2017. However, he started getting essential parts, and in 2018, he took a trip to the Cannes Film Festival for his film View.
Lana Condor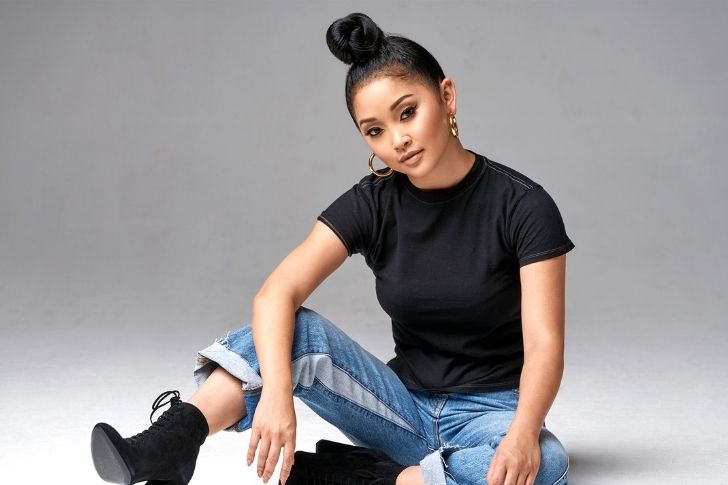 Lana Condor is a Vietnamese-American actress who made her big-screen debut as Jubilee in X-Men: Apocalypse. You might also remember her as the girlfriend of Officer Sean Collier in the movie Patriots Day. However, her breakthrough role came in the Netflix TV series, To All the Boys I've Loved Before. The series was a huge hit that she reprised her role in the sequel To All the Boys: P.S. I Still Love You. Aside from this, she also starred in a number of projects, including Syfy's action-drama series Deadly Class and Robert Rodriguez's science fiction film Alita: Battle Angel. Aside from acting, she also voiced the character of Kaoru in the Netflix stop-motion animated series Rilakkuma and Kaoru. We're glad that she's been able to steadily gain film and voice acting credits to her name ever since her popularity skyrocketed.
Aziz Ansari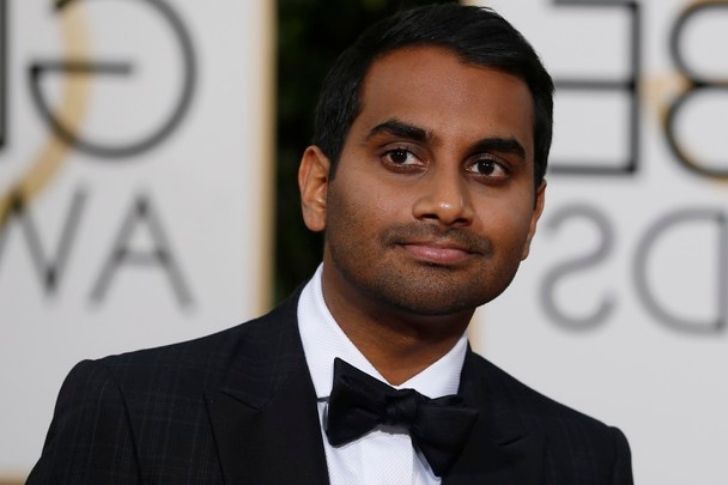 Aziz Ismail Ansari started performing comedy in New York City while he was taking his degree at New York University in 2000. He found his way into MTV, co-created and starred in the sketch comedy show, Human Giant. This opened more acting opportunities for him in comedy films. He also performs on stage as a comedian, releasing his first comedy special Intimate Moments for a Sensual Evening back in January 2010 on Comedy Central Records. He went on tour and on Netflix. He released his first book, Modern Romance: An Investigation back in 2015. His success earned him a spot in the Time 100 list of most influential people in 2016. In 2019, Ansari released his fifth comedy special called Aziz Ansari: Right Now. This received a nomination for a Grammy Award for Best Comedy Album.
Daniel Dae Kim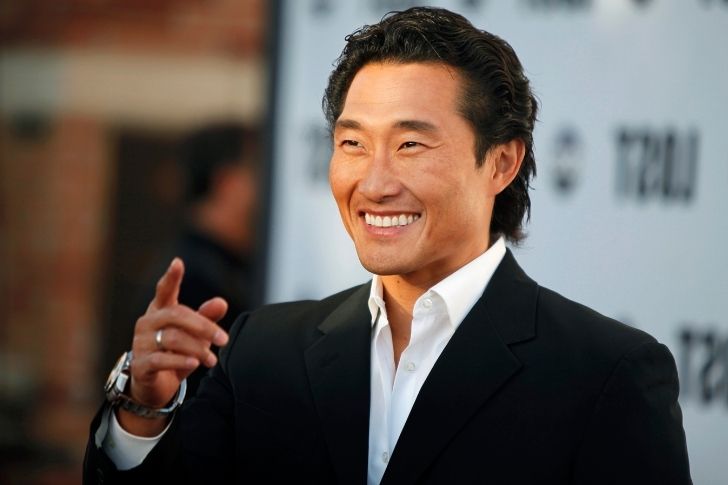 You might remember Daniel Dae Kim from the hit TV series Lost and Hawaii Five-O. Born Kim Dae-Hyun, he is a Korean-American actor, voice actor, and producer. He portrayed Jin-Soo Kwon in Lost and Chin Ho Kelly in Hawaii Five-0. The two TV series may be responsible for making him a household name but he also starred as Gavin Park in Angel and Johnny Gat in the Saints Row video game. He made investments in his own film and TV production company, 3AD, which produced the TV series The Good Doctor. He appeared in the show during its second season as Dr. Jackson Han. In 2014, Kim signed a deal with CBS Television Studios. This was a huge step for him, and we're sure we'll be seeing more of him in the future.
Ali Wong
Alexandra Wong, who is more popularly known as Ali Wong, is an American stand-up comedian, actress, and writer. You may have already watched her stand-up comedy specials Baby Cobra and Hard Knock Wife on Netflix. Both of her shows received good reviews. Did you know that she actually produced and wrote the hit Netflix film Always Be My Maybe along with her co-star Randall Park? Yes, she did this while acting alongside Keanu Reeves, too! She took part in the sitcom Fresh Off the Boat, writing its first three seasons. She is also part of the main cast of the ABC TV show American Housewife. Her previous acting credits include Are You There, Chelsea?, Inside Amy Schumer, and Black Box. Her work earned her a spot in Time Magazine's 100 Most Influential People of 2020.
James Hong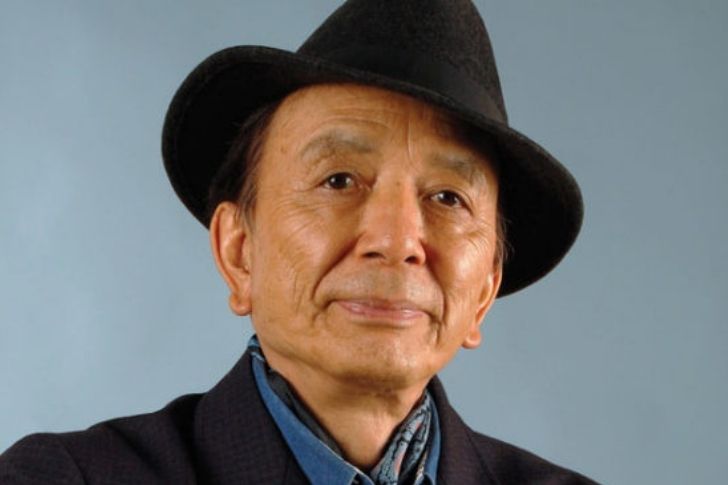 James Hong is an American actor who played a number of East Asian roles in the '50s. He is also a  voice actor, producer, and director. He became famous when he starred in the crime series The New Adventures of Charlie Chan and subsequently on the original Hawaii Five-0. He also appeared in a number of Hollywood horror films such as Chinatown, Airplane! and Blade Runner. He has a long list of movie and TV credits since he started off in the late 1950s. He is one of the most creative actors of all time. With his success, he helped establish the East-West Players, a theater of color in the United States. This is the longest-running group in history. It aims to increase the Asian-American presence in Hollywood.
 Kal Penn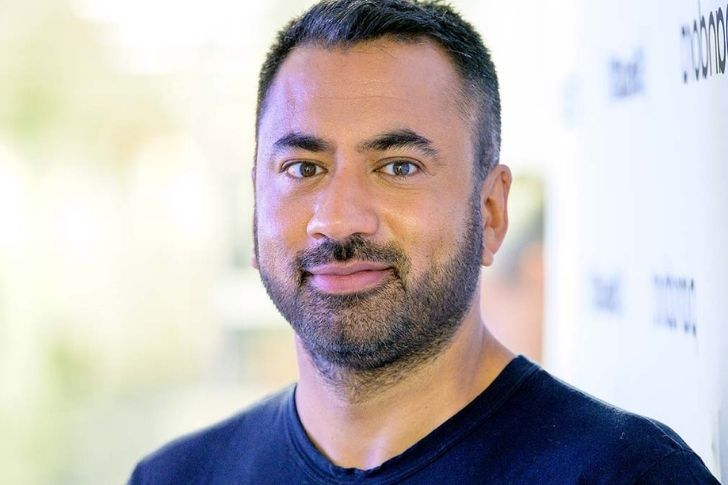 Kalpen Suresh Modi, otherwise known as Kal Penn, is an American comedian, who served as a White House staff member during the Obama administration. He rose to fame for portraying Kumar Patel in the Harold & Kumar film series. He is also known for his role as Lawrence Kutner on the TV series House. He received credit for his brilliant performance in the film Namesake. Did you know that Penn actually taught at the University of Pennsylvania in the Cinema Studies Program? Yes, he was a visiting lecturer once. In 2011, he left his White House position to accept a role in the hit TV series How I Met Your Mother. Further on, he was included in the political drama Designated Survivor from 2016 until 2019.
 Daniel Henney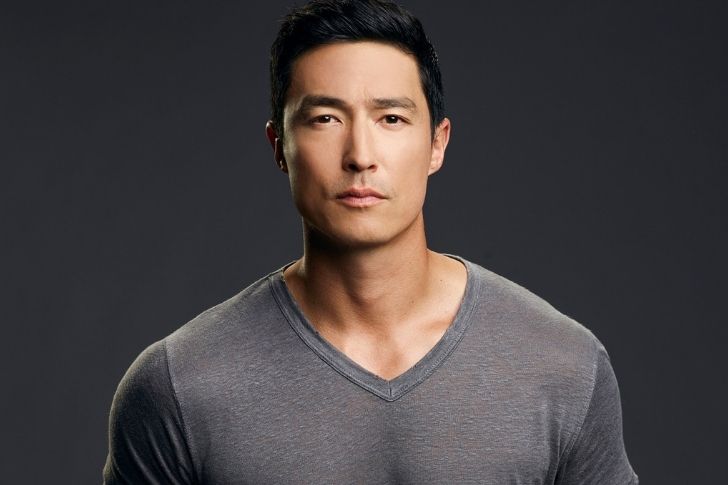 Daniel Phillip Henney, simply known as Daniel Henney, is an American actor and model, who is well-known for starring in the films Seducing Mr. Perfect, My Father, X-Men Origins: Wolverine, Shanghai Calling, The Last Stand, and a lot more. He also appeared in many Korean TV dramas, including Spring Waltz and My Lovely Sam Soon. Of course, he appeared on US TV as well, including in Hawaii Five-0 and Criminal Minds: Beyond Borders. In fact, he became a regular cast of Criminal Minds for three consecutive seasons.
Henney was born in the United States from a Korean American mother and an Irish American father. In his early years, Henney was a star basketball player to some degree, playing for the Carson City Crystal High School.
Ronny Chieng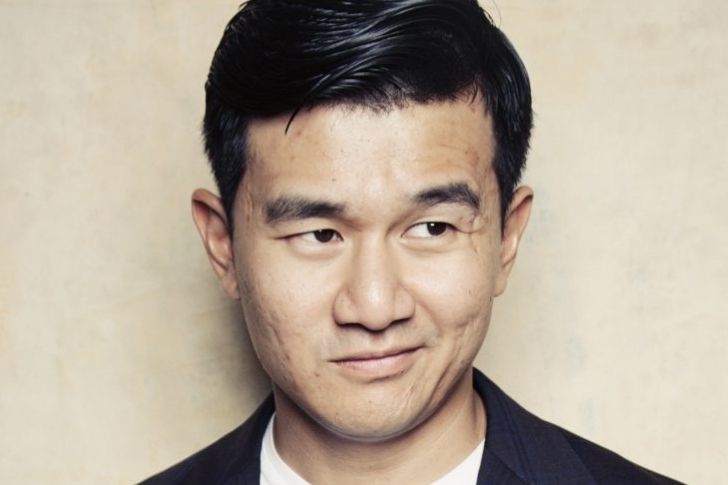 Let's talk about Ronny Xin Yi Chieng, a Malaysian comedian, who made a name for himself in Hollywood. He currently appears on The Daily Show on Comedy Central. He was the creator and the lead star of the TV sitcom Ronny Chieng:  International Student which aired on ABC Australia and Comedy Central Asia in 2017. The series was based on his own experience as a Malaysian student in Australia. In 2013, he performed alongside Trevor Noah at a comedy festival in Melbourne, Australia. It was this that gave him the opportunity to audition for the correspondent role on The Daily Show, which Noah hosted. He received credit from Variety and was named one of the 10 Comics to Watch in 2016.
Kelly Hu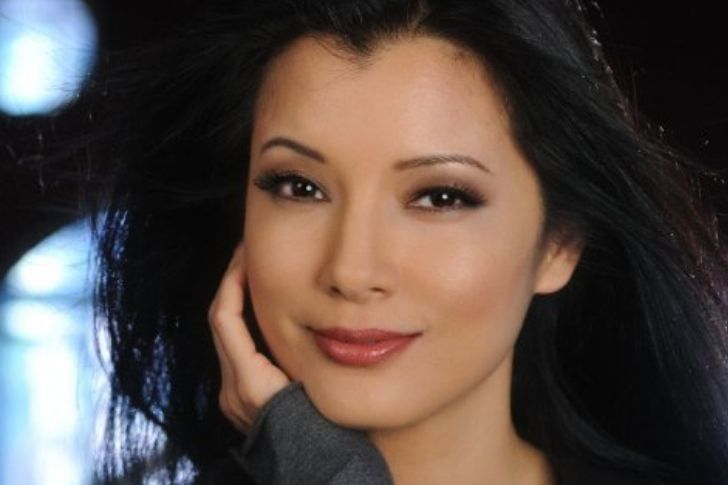 Kelly Ann Hu, simply known as Kelly Hu, is a former beauty queen and fashion model. She's also an actress and voice artist. She was the titleholder of Miss Teen USA 1985 and Miss Hawaii USA 1993. Her acting began when she took the role of Dr. Rae Chang on the soap opera Sunset Beach. She also had a recurring role in the CW series The Vampire Diaries. She appeared as Michelle Chan in the police drama series Nash Bridges. She has a number of movie credits to her name, too, including The Scorpion King, Cradle 2 the Grave, X2, The Tournament, and White Frog. She did a number of voice acting projects, including Phineas and Ferb, Teenage Mutant Ninja Turtles, and Rapunzel's Tangled Adventure.
Leonardo Nam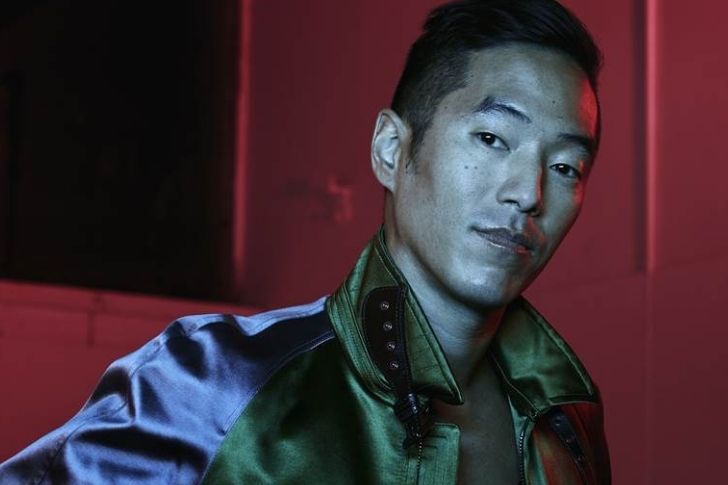 Most will remember Leonardo Nam for his role in The Fast and the Furious: Tokyo Drift. He is an Australian actor who made his breakthrough as Roy in The Perfect Score in 2004. He became more famous when he starred in The Fast and the Furious and in The Sisterhood of the Traveling Pants 2 (2008). Nam has an inspiring story before he reached the pinnacle of success. When he arrived in New York City to pursue a career in acting, he slept in Central Park. He found himself working as a waiter and bartender before he got his breakthrough role. He joined the cast of Westworld shown on HBO. He also appeared in the music video of Steve Aoki in 2018. Now that he is successful, he won't have any reason to get a loan.
Daniel Wu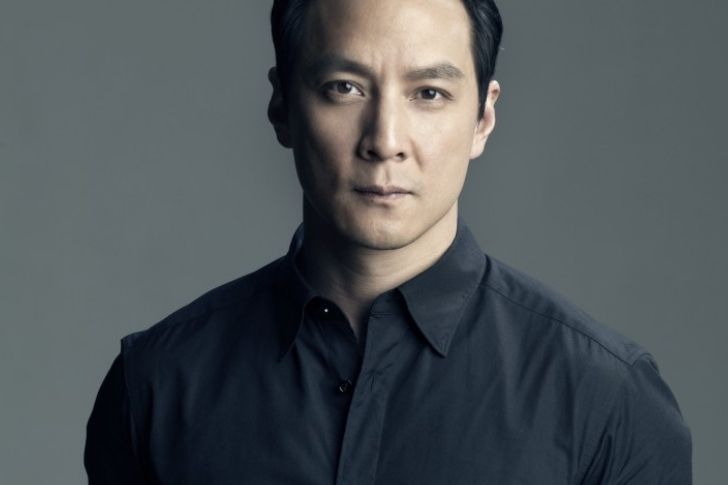 Daniel Wu Neh-Tsu, otherwise known as Daniel Wu, is a director and producer based in Hong Kong. He mostly takes on lead roles in Chinese films, standing out for his flexible and distinct acting skills. He has over 60 film credits to his name since he first appeared in his first movie in 1998. He did several TV projects like the martial arts drama from AMC, Into the Badlands. He also served as the executive producer of the series. In 2005, it was reported that he formed a boyband called Alive. Later on, he ventured into writing and directing, making his film debut with The Heavenly Kings. If this wasn't enough, he lent his voice to give life to the character of Gul'dan in the fantasy film Warcraft.
 Shay Mitchell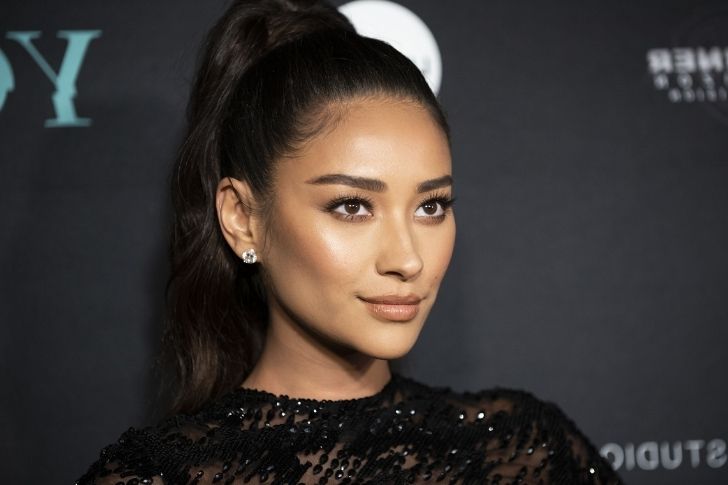 Shay Mitchell is a Filipino-Canadian actress who got a start on Degrassi: The Next Generation. Known as Shannon Ashley Garcia Mitchell to her family, she is also a model, entrepreneur, and author. She became famous for her role as Emily Fields in the drama series Pretty Little Liars. Her popularity made her the spokesperson for major brands like Pantene, Nike, and American Eagle. Another role she played that made her a huge hit was that of Peach Salinger in the Netflix series You. She earned several credits for her acting including a number of Teen Choice Awards nominations. Her latest project was in the Hulu series Dollface, where she played the role of  Stella Cole. Meanwhile, she appeared on the big screen as Nicole in the musical drama Dreamland back in 2016.
Kumail Nanjiani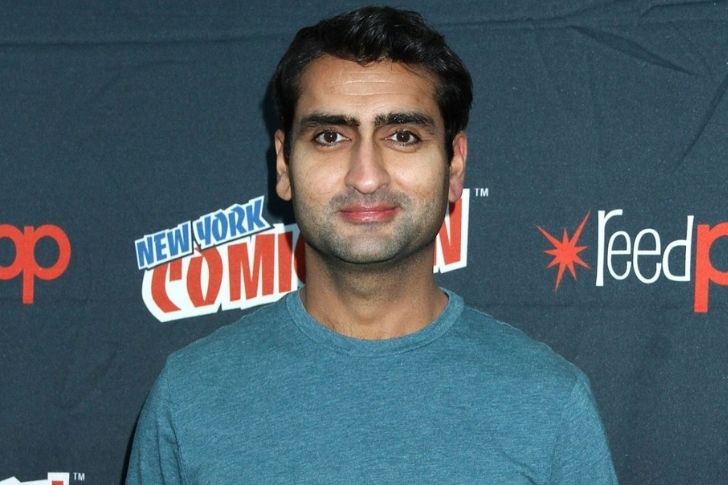 Kumail Ali Nanjiani is a comedian who became popular for his role as Dinesh on the HBO comedy series Silicon Valley. He is an actor, screenwriter, and podcaster. He is also known for co-writing and starring in the rom-com film, The Big Sick, back in 2017. This film received a few credits and was nominated for the Academy Award for Best Original Screenplay. He was also included in Time's list of 100 Most Influential People in the World.
He went behind the mic and gave voice to Prismo in the animated series Adventure Time. You may have seen him co-hosting the Comedy Central show, The Meltdown with Jonah and Kumail. You can probably see the pattern by now — Asians are indeed very talented. Not only do they excel in acting, but they are also recognized for their work behind the camera.
 Michelle Yeoh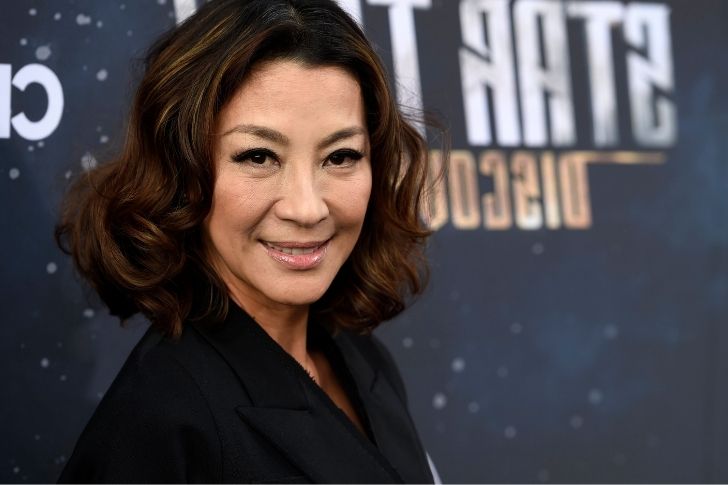 Michelle Yeoh Choo-Keng is perhaps one of the most recognizable Asians in Hollywood. She's appeared in many films, ranging from martial arts films to comedy-dramas. She is both Malaysian and Chinese. The actress became popular in the 90s and one of her first international roles was in the 1997 James Bond film Tomorrow Never Dies. She also took the lead role in the critically acclaimed film Crouching Tiger, Hidden Dragon. In her earlier films in Hong Kong, she was credited as Michelle Khan.
Yeoh was born in Malaysia and became Miss Malaysia in 1983 at the age of 20. She moved on to doing film and eventually took credit for her brilliant acting. She was listed as one of the 50 Most Beautiful People in the World.
 Jackie Chan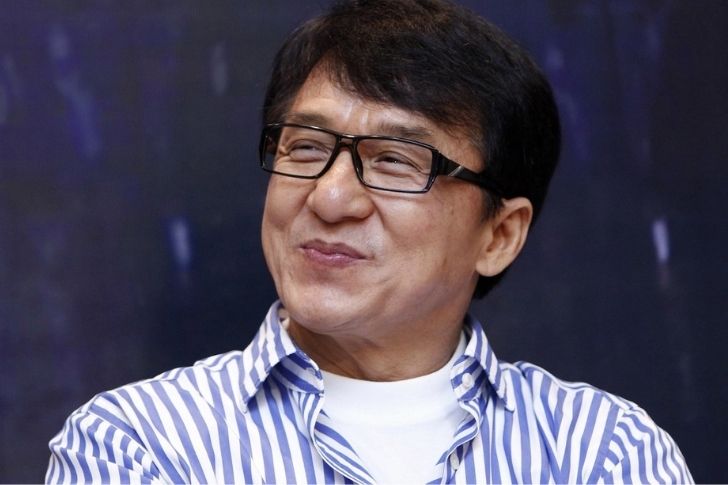 Jacki Chan is a household name and is deemed as one of the most talented martial artists Hollywood has ever seen. He trained in Wushu, Kung Fu, and Hapkido. He paved the way for the other Asian actors in Hollywood. Chang Kong-San, otherwise known as Jacki Chan, is a martial artist, actor, stuntman, film director, action choreographer, screenwriter, producer, and singer. With his long list of talents, it is natural to assume that almost everybody knows who Jackie Chan is. He started acting in the 60s and has earned a long list of movie credits to his name. He earned his place on the Hong Kong Avenue of Stars and the Hollywood Walk of Fame. Believe it or not, he has released a number of albums and even sang some of the songs for his films.
Maggie Q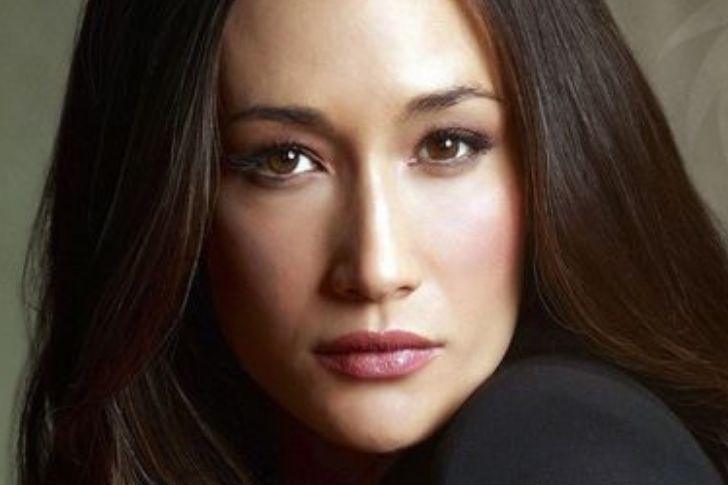 Maggie Q, or Margaret Denise Quigley in real life, is an American actress, model, and, to some degree, a known animal rights activist. She appeared in many hit films, including Mission: Impossible III back in 2006, Live Free or Die Hard in 2007, Priest in 2011, and her recent film project, Fantasy Island in 2020. She played the role of Tori Wu in the dystopian action film Divergent back in 2014. She reprised her role in the next installment of the movie series: Insurgent and Allegiant.
Q dated Dylan McDermott and became engaged with him in January 2015. They met on set back in 2014 and became engaged not long after. However, after four years of engagement, the couple split in 2019. She is known to love tattoos.
Jimmy O. Yang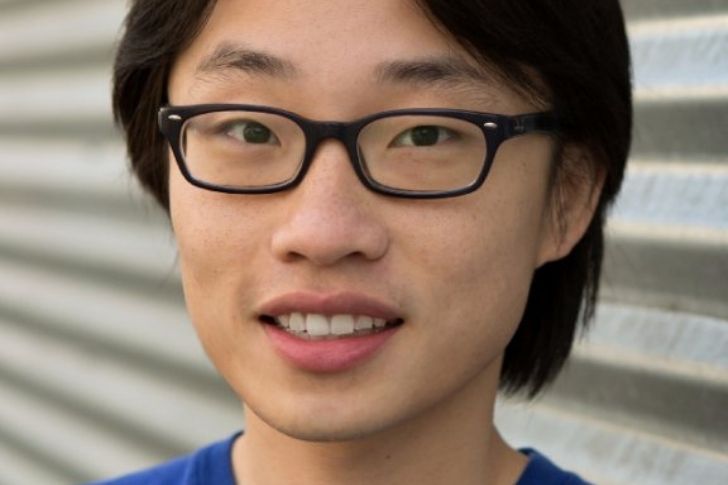 Jimmy O. Yang is of Chinese-American descent. He was born in Hong Kong and rose to fame for playing Jian-Yang in the HBO comedy series Silicon Valley. His parents were both originally from Shanghai but they moved to Hong Kong and later on to the United States. They settled in Los Angeles, California. Did you know that Yang actually graduated with an Economics degree at the University of California, San Diego? Yes, he did, and during his commemoration exercise, the speaker was the Silicon Valley showrunner and fellow-alumnus Mike Judge. His first dramatic role was Dun "Danny" Meng. If this doesn't jive with you, you might recognize him from the action drama Patriots Day instead. His latest project includes playing Bernard Tai in the rom-com film Crazy Rich Asians. In 2020, he acted alongside Ryan Hansen in the two films, Like a Boss and Fantasy Island.
 Sung Kang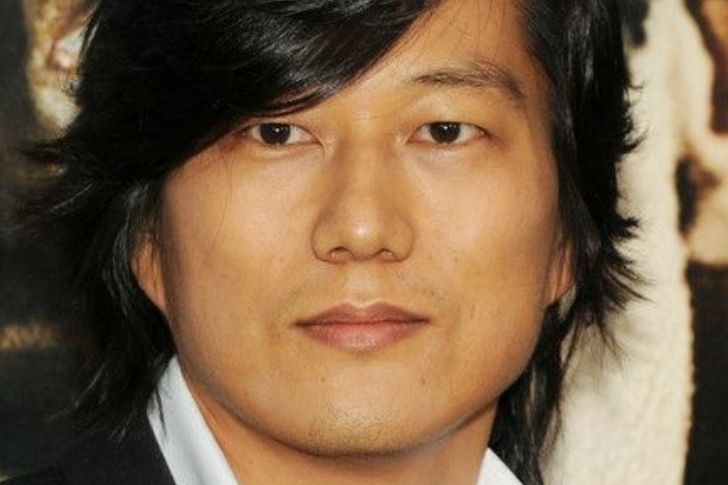 Sung Kang became popular for playing Han Lue in the five installments of the Fast & Furious franchise. Did you know that the character was actually one that he portrayed back in Better Luck Tomorrow in 2002? Kang is of Korean descent and was born in South Korea. However, his family moved to Barstow, California later on. He attended college at the University of California, Riverside, and initially took a law degree. However, he eventually pursued acting, which earned the disapproval of his parents because there weren't many Asian actors on TV at the time. They were afraid of the lack of job opportunities. Aside from acting, he also started a YouTube channel called Sung's Garage back in January 2020. Reportedly, he will reprise his role as Han in F9 in 2021.
Aubrey Anderson-Emmons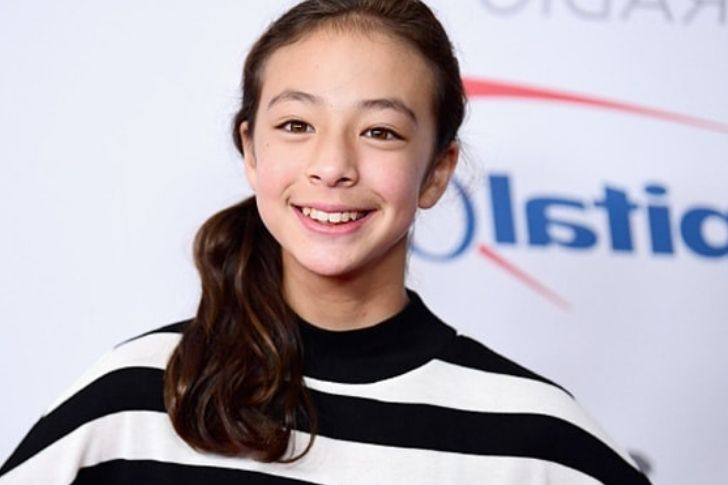 Most will probably remember Aubrey Anderson-Emmons as young Lily in the TV series, Modern Family. She first appeared in the third season and continued until the last one. She received a ton of credit for playing the part of Lily, a Vietnamese-born child adopted by two of the main characters in the series. Her role represented cultural diversity, which was praised by the audience. Later on, she became the youngest person to receive the Screen Actors Guild Award.
At the moment, Aubrey and her mom host a YouTube channel, where you'll see them reviewing food coming from other parts of the world. She is of Korean-American descent. Her mom is a stand-up comedian, actress, and manager. Her dad is a media entrepreneur. She grew up doing a number of charity works, including working for St. Jude Children's Hospital and California Covenant House Youth Shelter.
Ian Alexander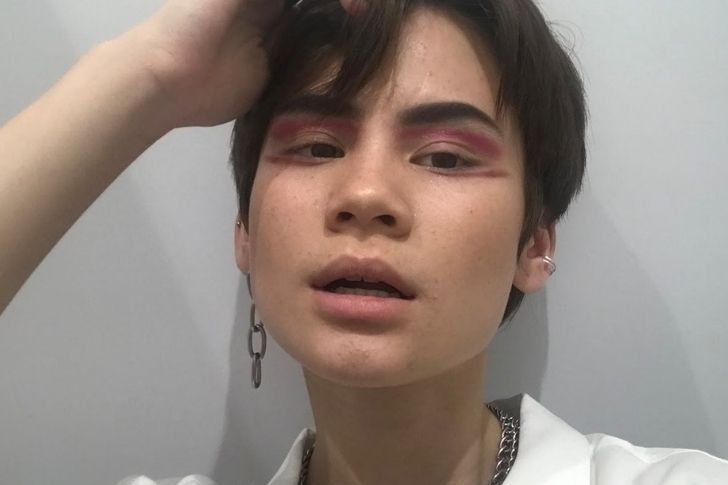 Ian Alexander is popularly known for his role as Buck Vu on the Netflix series, The OA. He easily became a fan-favorite after his brilliant performance in the series. To some degree, he was surprised to get the role as he didn't really plan on auditioning. While he did not have any acting experience, he landed the role through a casting call online that spread through Tumblr. Alexander is an advocate for the transgender community. His role in the Netflix series was partially based on his personal experiences. In 2017, he joined the cast of The Last of Us Part II, playing a transgender character in the game. In 2018, he was part of the feature film Every Day, based on the book by David Levithan. He played the role of Vic, a trans teen who was inhabited by a spirit called A.
Will Yun Lee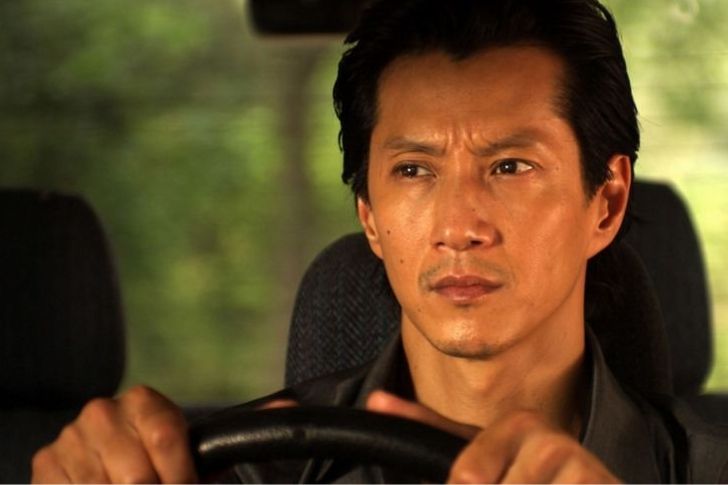 Will Yun Lee became famous for his role as Danny Woo in the supernatural drama Witchblade and as Jae Kim in the sci-fi series Bionic Woman. He is an American actor who's very good at martial arts. He was also part of the cast of Die Another day, Elektra, and The Wolverine. He played the recurring role of Sang Min in Hawaii Five-0, and In 2019, he started appearing in the ABC medical drama The Good Doctor.
Lee is of Korean descent, born in Arlington, Virginia. His father is a Taekwondo grandmaster. At the age of three, he started training. He then spent most of his years growing up teaching at Lee's Tae Kwon Do training facility in Napa, California. He took a degree in political science and was given full athletic scholarship.
Gemma Chan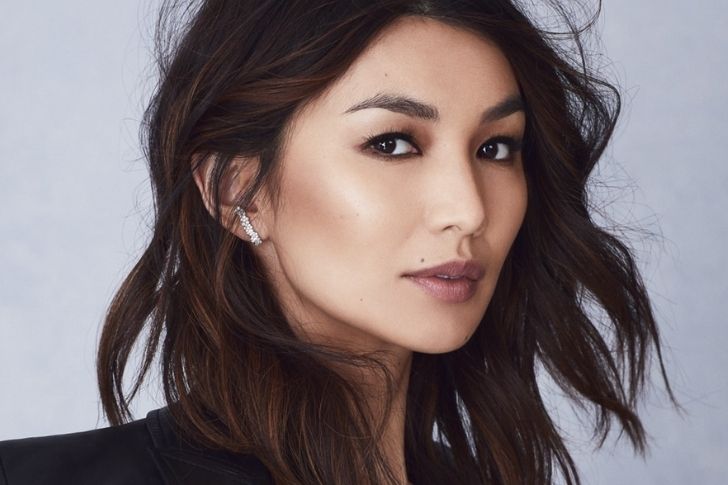 Gemma Chan is an English actress who rose to fame after portraying the role of Astrid in the hit 2018 film, Crazy Rich Asians. She reached international fame because of her role. More so when she portrayed Anita/Mia in the TV drama Humans. Chan was born in London and grew up in Kent. Did you know that she actually earned a law degree at Worcester College, Oxford? While she worked for a law firm after graduation, she eventually pursued her passion for acting. She even studied acting at the Drama Centre in London. Before she rose to stardom, she had supporting roles in a few TV shows, including Doctor Who, Secret Diary of a Call Girl, Fresh Meat, and Bedlam. She slowly built her fame by landing roles in hit movies like Jack Ryan: Shadow Recruit and Fantastic Beasts.
Ross Butler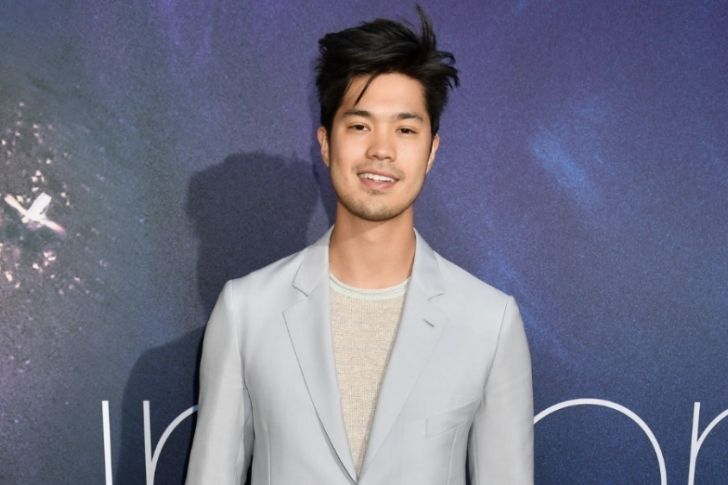 Ross Butler, otherwise known as the Original Reggie on Riverdale, was born in Singapore. He is of Chinese-Malaysia descent. His family moved to the US when he was four. He grew up in Fairfax, Virginia. His next TV project after Riverdale was also a huge hit; he gained more fame after portraying Zack Dempsey in the Netflix series 13 Reasons Why. He also played Trevor in To All the Boys: P.S. I Still Love You. He previously took the role of Brett Willis on K.C. Undercover. Believe it or not, he almost got a degree in chemical and biomolecular engineering at Ohio State University but traded it for acting. He found himself unhappy with his first choice and eventually dropped out after a year. He took courses at a community college before moving to Los Angeles, where he found success in acting.
Ken Jeong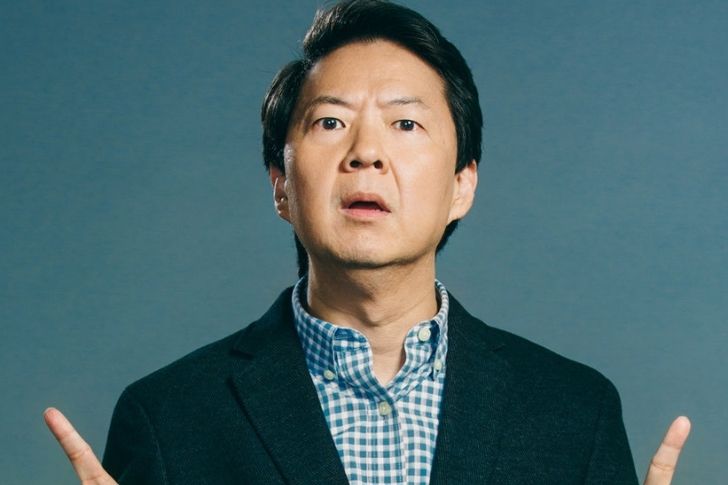 Kendrick Kang-Joh Jeong, who is more popularly known as Ken Jeong, is a famous American stand-up comedian. He is also an actor, producer, writer, and TV personality. Did you know that he's got a degree in medicine, too? He is actually a licensed physician but he stopped his practice to pursue an acting career. In fact, he briefly considered majoring in drama while taking up pre-med. You may recognize him in films like Knocked Up, Role Models, The Hangover film series, Furry Vengeance, Ride Along 2, and Crazy Rich Asians. He took a lead role in NBC's TV series Community and also in the ABC sitcom Dr. Ken. He created, wrote, and served as the show's executive producer. He is one of the panelists in the singing competition The Masked Singer. He also serves as the host of I Can See Your Voice.
John Cho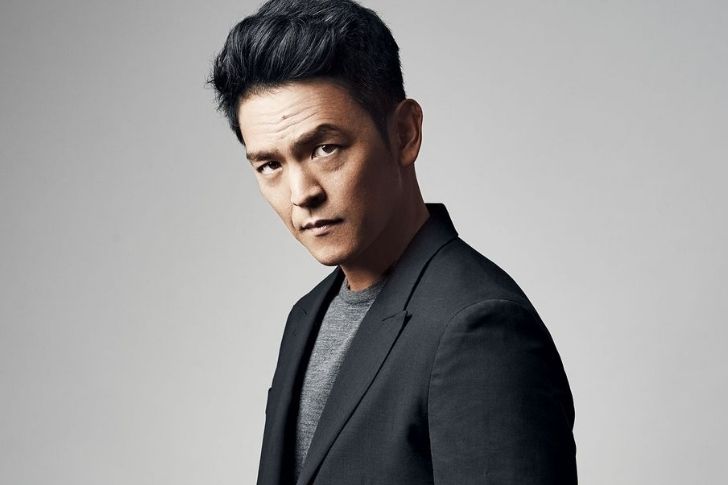 John Cho is probably best known for his role as Harold Lee in the Harold & Kumar films. He also played the role of Hikaru Sulu in the Star Trek reboot film series. Previously, he appeared in a few Asian-American films such as Better Luck Tomorrow, Shopping for Fangs, and Yellow. He received credit for his brilliant performance in the indie film Columbus. He made headlines when he starred in the thriller film Searching, making him the first Asian-American actor in history to take on a lead role in a Hollywood film. He was nominated for an Independent Spirit Award for Best Male Lead.  Not only that, but he also made history in Hollywood as the first Asian American actor to take on a romantic lead in the film Selfie.
Ken Watanabe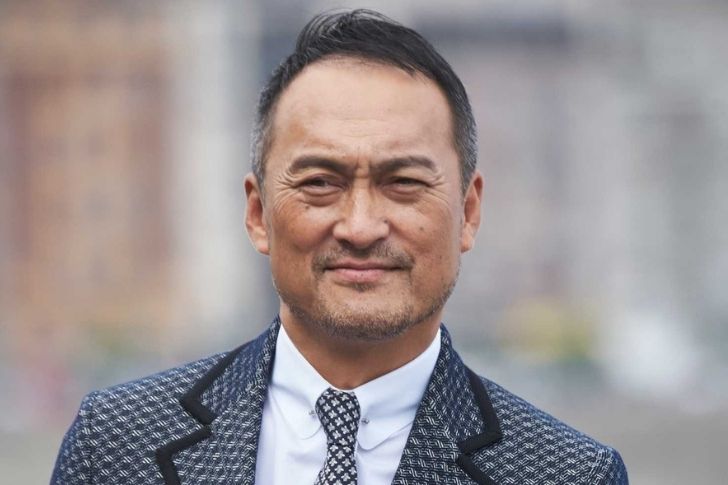 Ken Watanabe is a Japanese actor, known for playing the role of General Tadamichi Kuribayashi in Letters from Iwo Jima. Many will also remember him as Lord Katsumoto Moritsugu in The Last Samurai. He received credit for his brilliant performance. He ultimately won the Japanese Academy Film Prize for Best Actor for his roles in Memories of Tomorrow and Shizumanu Taiyo. Among the other famous films he's starred in is Christopher Nolan's Batman Begins, Inception, Memoirs of a Geisha, and Pokemon Detective Pikachu. He graced Broadway in 2014, taking the titular role in the revival production of The King and I. For this, he received his first Tony Award nomination for Best Performance by a Leading Actor in a Musical.
Randall Park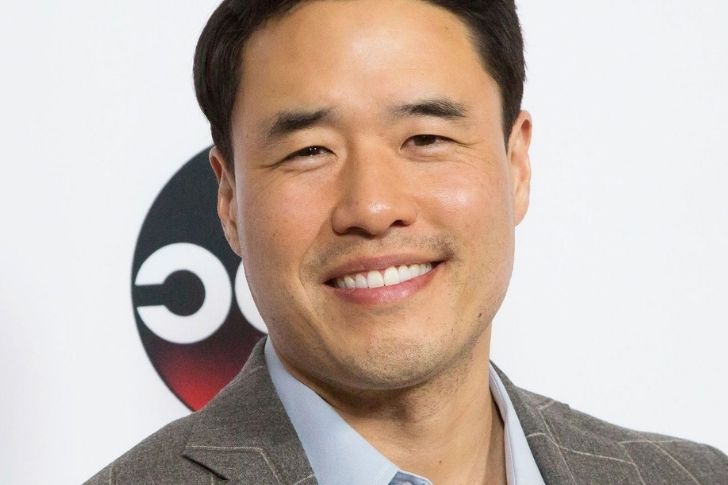 Randall Park is easily remembered for his role as Kim Jong-un in the 2014 film The Interview. You may also remember the American comedian for playing Louis Huang in the TV series Fresh Off the Boat. For this, he received a nomination for Best Actor in a Comedy Series from the Critic's Choice Television Award-giving body. He also appeared in a memorable episode of The Office. He became part of the Marvel Cinematic Universe when he starred in the Ant-Man and the Wasp. He made a brief cross over to the DC Extended Universe and appeared as Dr. Stephen Shin in the film Aquaman.  All-in-all, Randall has been very busy and was, to his credit, even able to punch Keanu Reeves for one scene in Netflix's Always be My Maybe
Lyrica Okano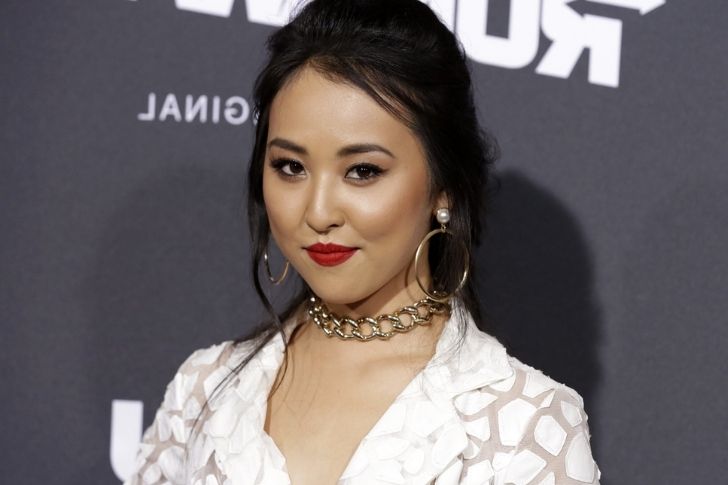 Lyrica Okano is well known for playing the role of Nico Minoru in the Hulu series Runaways. Okano is of Japanese descent and was born to parents who emigrated from Japan. The family moved to the US in the early 90s. Her mom became an IT tech professional while her dad became a teacher. Okano started gymnastics at the age of four and, to her credit, almost competed in the Olympics. At the age of 14, she stopped taking gymnastics and it was during this time that she experienced bullying for being the only Asian girl in class. When her family moved to Japan, she was bullied there, too, for her American ways. Good thing she met fellow actress Yuka Taga. Later on, the two worked together.
Benedict Wong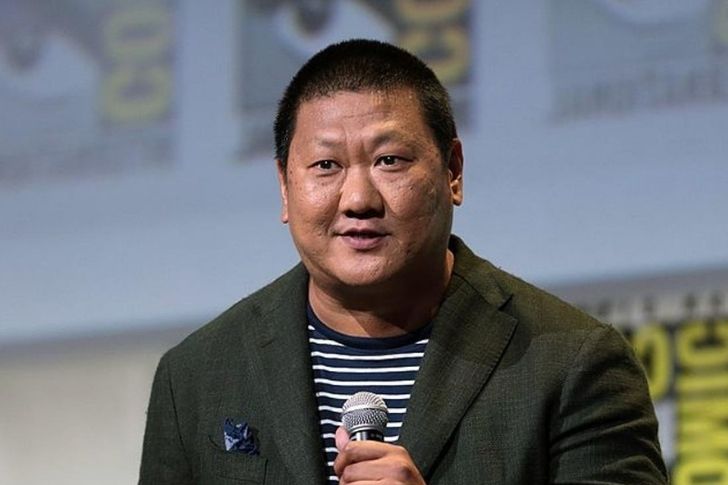 Benedict Wong is an overall performer, appearing in films, TV, and on stage. He is famous for playing Kublai Khan in Netflix's series Marco Polo. You may also remember him for playing the role of Bruce Ng in The Martian. He became part of the Marvel Cinematic Universe by playing the part of Wong in Doctor Strange. Earlier on, he received credits for his performance in Dirty Pretty Things in 2003. Ten years after, he received a nomination for Best Dramatic Performance for Chimerica.
His recent projects include voice acting for the Netflix series The Dark Crystal: Age of Resistance — he voiced Skeksis general skekVar. In the same year, he voiced the Bull in Lady and the Tramp. He also appeared as a necromancer in Taika Waititi's What We do in the Shadows in 2020.
Donnie Yen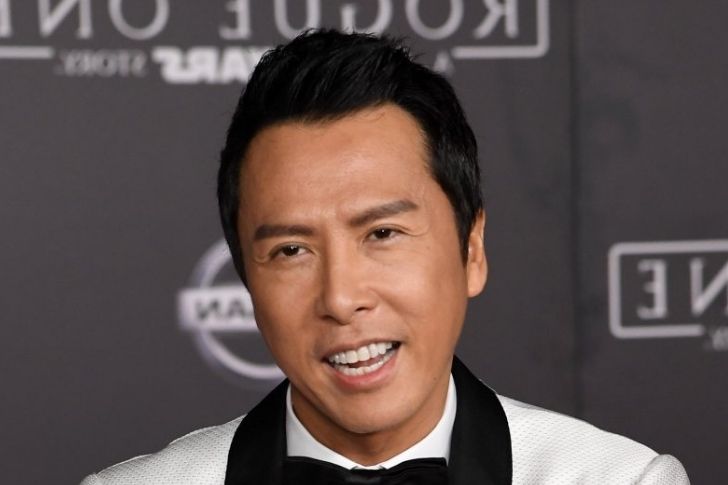 Donnie Yen Ji-dan is an actor well-known for his martial arts skills. He also took on other roles in film production, including being a  film director, producer, action choreographer, and stuntman. If this wasn't enough, he used to be a world wushu tournament champion. Yen is one of Hong Kong's finest actors, proving his brilliant talent in many martial arts films. He is known to be excellent in Tai Chi, Boxing, Kickboxing, Jeet Kune Do, Hapkido, and Karate, to name a few. He is considered one of the most popular stars in Asia and remains one of its top-earning actors.  He received credit for making Wu Shu popular in China. In fact, you may remember him for playing the grandmaster Ip Man in 2008. The eldest son of Ip Man was grateful for allowing his father's legacy to be remembered by many.
Dev Patel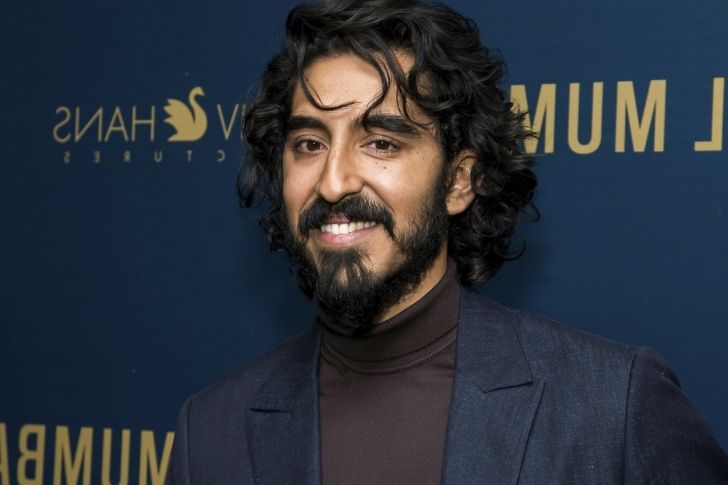 Did you know that Dev Patel landed a role in the teen drama series Skins back in 2007 without any professional acting experience? However, it was in 2008 that his breakthrough role came in the form of Danny Boyle's box office film Slumdog Millionaire. He received credit for his brilliant performance, earning a BAFTA Award nomination for Best Actor. Later on, he starred in yet another hit movie called The Best Exotic Marigold Hotel in 2012. He then starred in its 2015 sequel, Chappie. He appeared on screen in the HBO drama series, The Newsroom. He took other serious roles such as that of Srinivasa Ramanujan in the biopic drama film, The Man Who Knew Infinity, and of Saroo Brierley in the film, Lion. He is one of a few actors of Indian descent who was able to receive an Oscar nomination.
Naomi Scott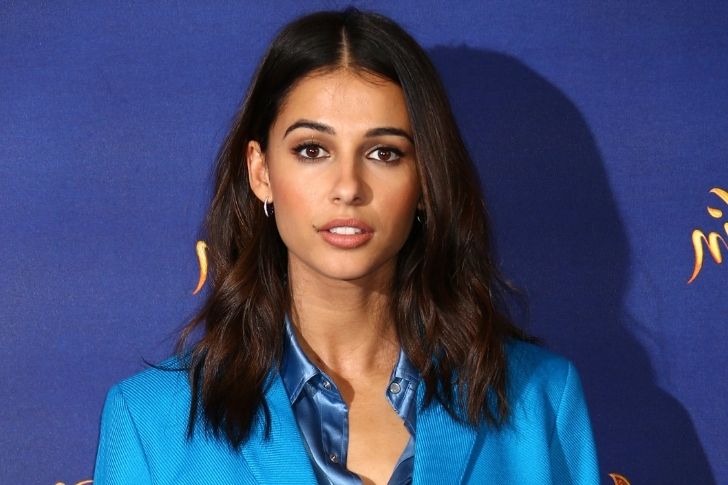 Naomi Grace Scott is a talented actress and singer who is well-known for playing Princess Jasmine in Disney's live-action musical-fantasy film Aladdin. Before this, she appeared in a few drama series  including Terra Nova. She was also part of the TV film, Lemonade Mouth back in 2011. Later on, she appeared in a number of action films, including Power Rangers and Charlie's Angels. Scott is of English and Indian descent. At the age of eight, her family moved to Northeast London.  Did you know that both of her parents are pastors? Yes, she grew up listening to gospel songs and even used to sing in church. Some of her favorite artists include Kim Burrell, Mary Mary, and Kirk Franklin. She stopped pursuing a degree in college halfway through.
Kelsey Chow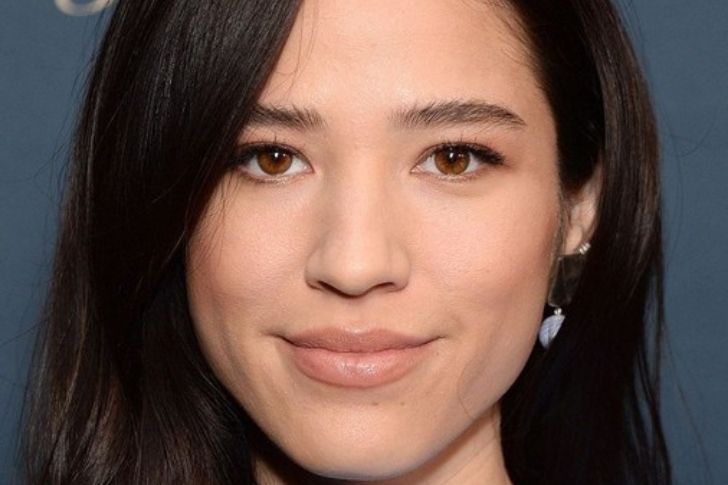 Kelsey Asbille Chow rose to fame for her role as Mikayla in the Disney XD sitcom Pair of Kings. Chow also played the recurring role of Gigi Silveri in the TV drama One Tree Hill. This was, to her credit, her first TV role in 2005 and she got it at the age of 13.  She went on to appear in the show until 2009. In 2008, she guest-starred in The Suite Life of Zack & Cody. She then went on to take another role in MTV's Teen Wolf from 2015 until 2016. In 2012, she took a small part in The Amazing Spider-Man then, later on, was cast to appear in the feature film Run. She used her name Kelsey Chow for all her projects up until 2017. However, she changed her name to Kelsey Asbille for Wind River and Yellowstone.
Janel Parrish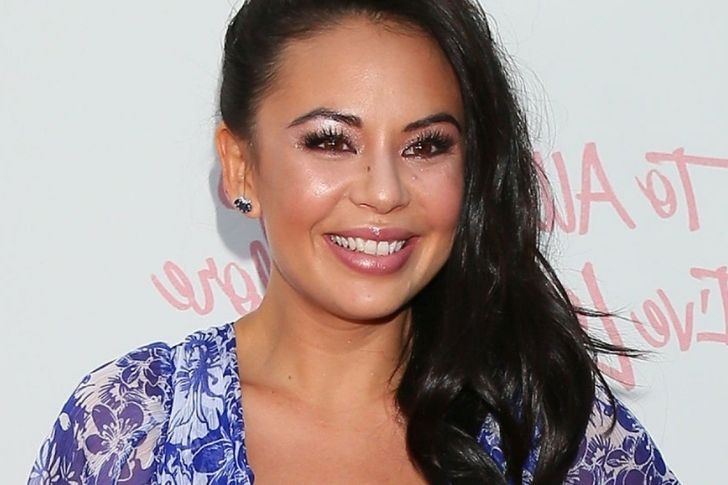 Janel Meilani Parrish Long — or simply Janel Parrish — is an American actress and singer. She rose to fame after playing Mona Vanderwaal in the Freeform drama series Pretty Little Liars and in its succeeding spin-off series Pretty Little Liars: The Perfectionist. In 1996, during her early years, she was cast in the Broadway production of Les Miserables. She played the part of Young Cosette. She, later on, appeared in the teen comedy film Bratz — this was in 2007. She then danced her way to the stage in the 19th season of Dancing With the Stars, where, to her credit, she placed third place. Of course, one might remember her for playing Margot Covey in the film series To All the Boys. She is of Chinese European descent. She was born in Honolulu, Hawaii.
Charles Melton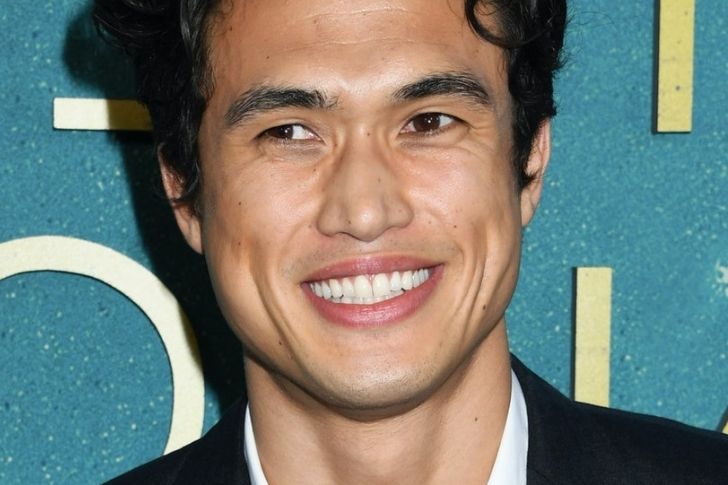 Charles Melton is an American actor famous for his role as Reggie Mantle on The CW series Riverdale. He also took the role of Daniel Bae in the movie The Sun is Also a Star. While he grew up to parents with English and Korean ancestry, he is said to have Cherokee roots. His parents moved to the US in the 90s and continued to move around because his dad was working for the military. In fact, they lived in South Korea for almost five years at some point. Later on, they settled down in Kansas, where he earned a degree at the nearby Kansas State University. He actually played as a defensive back for the football team under coach Bill Snyder.
Claudia Kim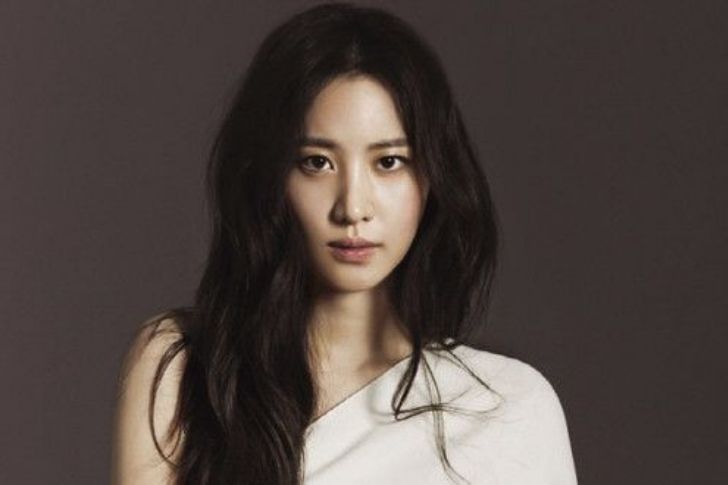 Kim Soo-Hyun, who is more popularly known as Claudia Kim, is known for her role in the TV drama Queen of the Game. She was born in South Korea but spent her childhood years in the US before returning to South Korea. When she was young, her dream was to become an international lawyer someday. Like many of us, Kim had a heart change and decided to become a TV anchor when she was in high school. She took inspiration from watching CNN Asia led by Karuna Shinsho. This got her into the Ewha Woman's University, where she worked as a reporter and announcer for the school's newspaper. Later on, she worked for The Korea Times and Arirang TV.
Vincent Rodriguez III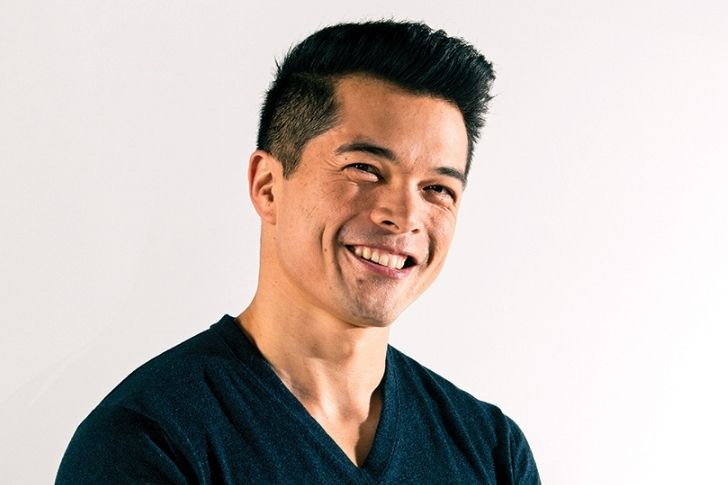 Vincent Rodriguez III rose to fame after portraying the lead role of Josh Chan in The CW comedy-drama series Crazy Ex-Girlfriend. He is, to a huge degree, unafraid of showing off his talent on TV. Apart from his brilliant acting skills, he is also a skilled dancer and singer. He is a Filipino-American actor, performing both on stage and in front of the camera. He was born and raised in the US; born in San Francisco and grew up in California. However, his three older sisters were all born in the Philippines. He graduated from the Pacific Conservatory of the Performing Arts. Aside from The CW drama, he also appeared in some TV episodes in The Onion News Network, Hostages, and Donny!
 Kunal Nayyar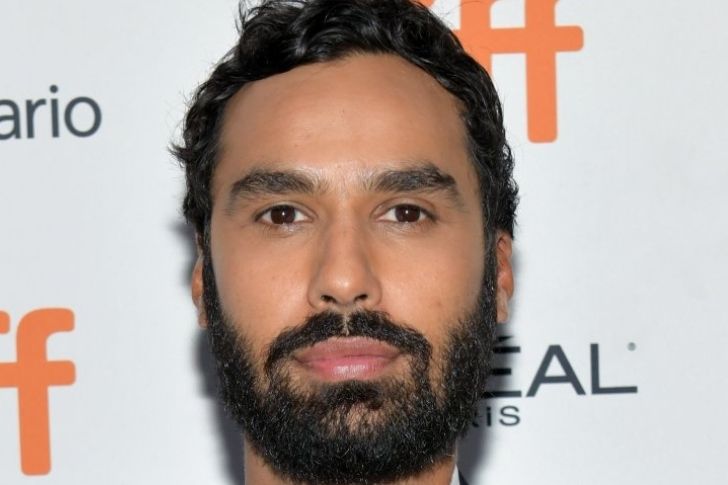 You will most likely remember Kunal Nayyar as one of the lead cast members of the TV series The Big Bang Theory, which ran from 2007-2019. The sitcom was such a massive hit that Nayyar became the world's third highest-paid TV actor in 2015 and 2018. His earnings had reached over $20 million in those years. While Nayyar was born in West London, his family returned to India, where he grew up. In 1999, he moved to the US to pursue a degree in business administration from the University of Portland. However, he took some acting classes while studying, and this is where his passion for acting blossomed. It was after participating in the American College Theater Festival that he decided to pursue acting professionally. He then attended Temple University, where he received a Master of Fine Arts in acting.
Ki Hong Lee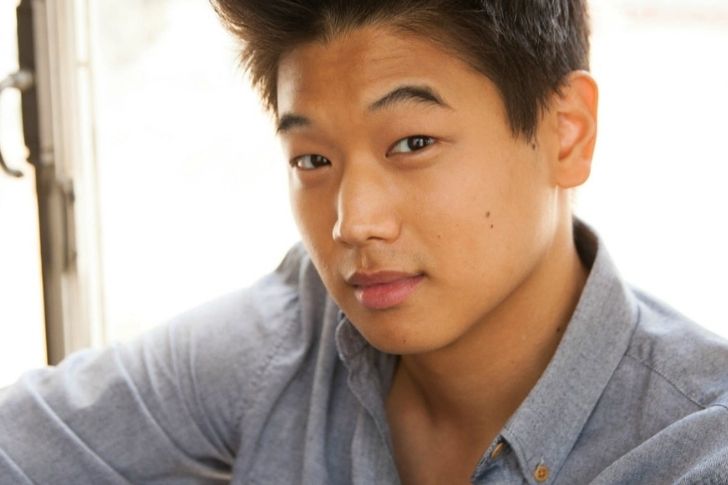 Ki Hong Lee took the role of Minho in the 2013 dystopian film franchise, The Maze Runner. The film was inspired by the science fiction novel of the same name. His character was in charge of navigating and mapping out the Maze. The movie was Lee's film debut. Later on, he reprised his role in the sequel, Maze Runner: The Scorch Trials and its final film Maze Runner: The Death Cure. His career was off to a good start, having acted alongside Dylan O'Brien, who starred in the hit Netflix series Unbreakable Kimmy Schmidt. Lee is, to some degree, a natural actor, who can effortlessly make the audience laugh or cry. He is known to take on different roles with varying degrees of difficulty.
Hailee Steinfeld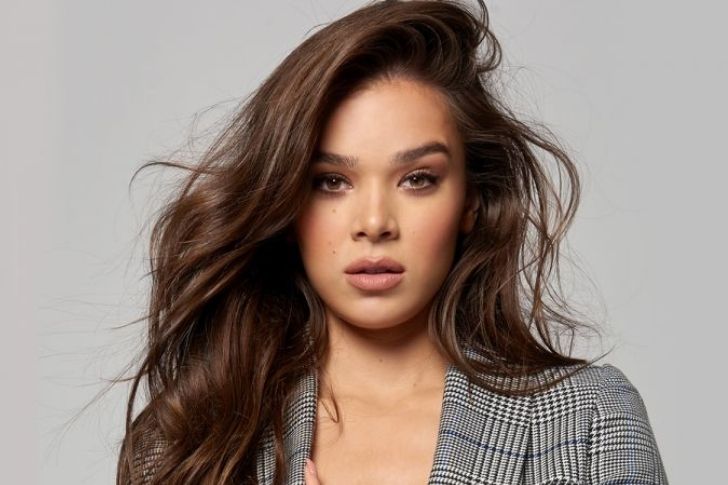 Did you know that Haille Steinfeld is part-Filipina? Yes, the actress and singer rose to fame for her role as Mattie Ross in the 2010 film True Grit. Her brilliant performance earned her a lot of credit, as well as an Oscar nomination. Afterward, she went to star in other hit films like Romeo & Juliet, the Pitch Perfect film franchise, and The Edge of Seventeen. She received another nomination for her performance in the latter. She also voiced Gwen Stacey in the animated film Spider-Man: Into the Spider-Verse. You'd think she was busy enough, but she still had time to work on her EP and was able to release it with the hit song Love Myself. She also starred in the latest installment of the Transformers film franchise.
Priyanka Chopra Jonas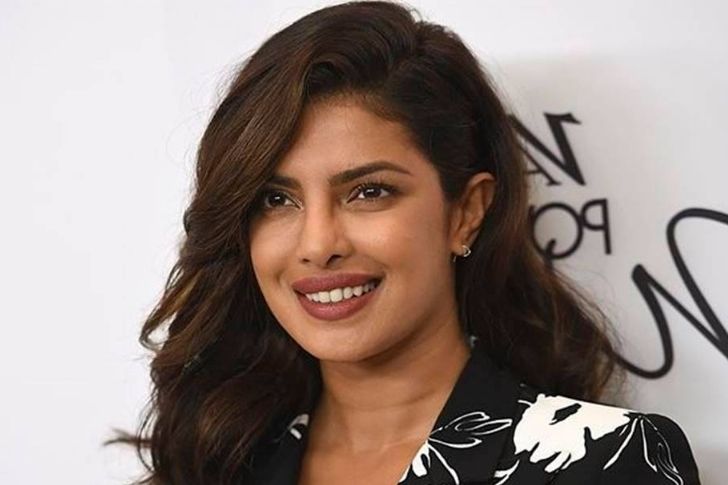 Priyanka Chopra Jonas is arguably one of the most popular Bollywood actresses. She even furthered her fame when she married one of the Jonas Brothers, Nick. She is the first Southeast Asian woman to headline a TV series, Quantico. More so, she has several successful film credits to her name, including Baywatch, Isn't It Romantic and The Sky is Pink. Did you know that she actually won the crown for Miss World 2000 and she is one of India's highest-paid entertainers? Yes, she is, along with her many awards, including a National Film Award and five Filmfare Awards. She received the Padma Shri honors from the government of India in 2006. She is included in the list of Time's 100 Most Powerful Women.
Auli'i Cravalho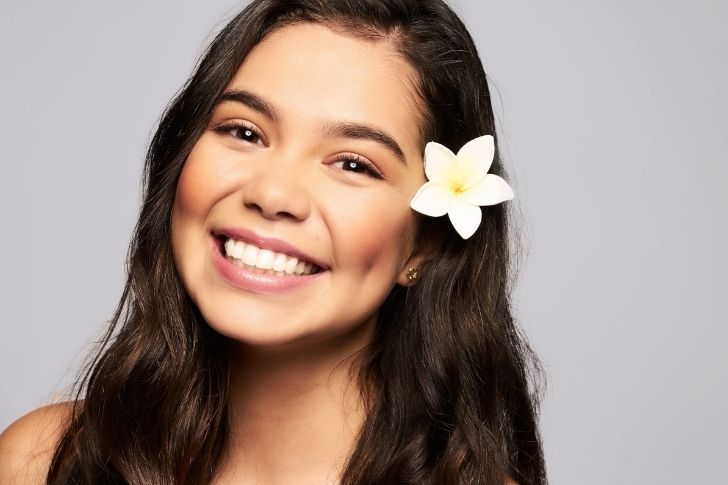 Chloe Auliʻi Cravalho, popularly known as Auli'i Cravalho, is an American actress and singer. She made her debut in the 2016 Disney animated film Moana as the voice of the titular character. Until now, many would associate her with Moana. Her career took off after this, with many opportunities opening up for her. To her credit, she was able to land a role in the NBC drama series, Rise in 2018, showing more of her acting and singing chops. She went on to appear in the Netflix drama film All Together Now. Cravalho was born in Kohala, Hawaii. She is of Hawaiian and Puerto Rican descent. When she gave life to Moana's character, she was still studying high school at Kamehameha Schools Kapalama. To some degree, she expressed hesitation when asked to audition for the part. In fact, she was the last one to audition out of hundreds.
Manny Jacinto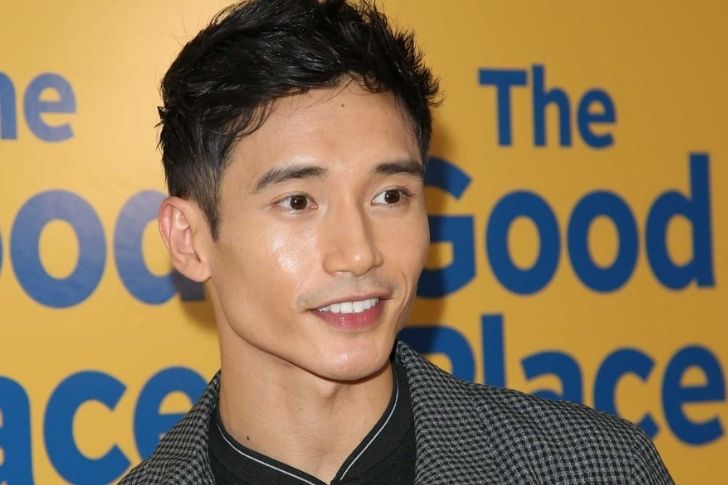 Manny Jacinto is considered one of the hottest rising stars today. While he started with small TV series roles, including in Once Upon a Time, Supernatural, and iZombie, he eventually landed a significant role in the NBC comedy, The Good Place. He also appeared as Waring Wade Espiritu in the thriller film Bad Times at the El Royale. He is also set to appear as Fritz in the upcoming drama film Top Gun: Maverick in 2021. At this point in his career, he has already acted alongside Tom Cruise. Jacinto was born in the Philippines but went on to become a Canadian actor. He has received numerous credits for his performances. He is noted for breaking the stereotype of Asian men in Hollywood.
Arden Cho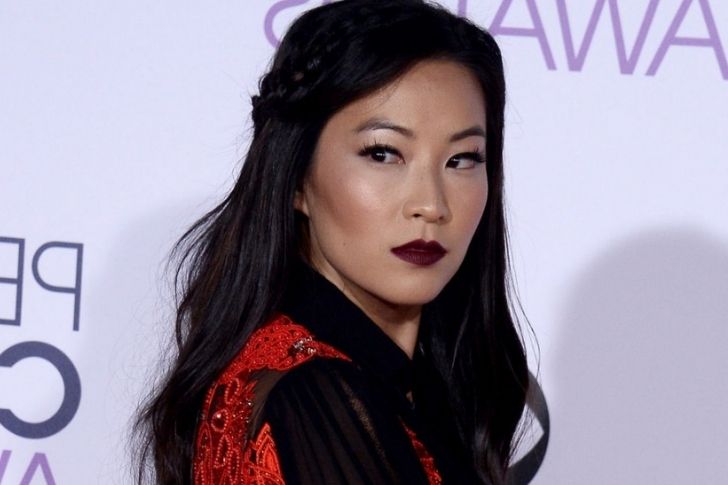 Actresses of Korean descent have one of the prettiest faces in the industry and Arden Cho doesn't disappoint. She is an American actress, singer, and model, who rose to fame as Kira Yukimura on Teen Wolf. However, she announced in 2016 that she will no longer return for season 6. She also took one of the lead roles in the 2010 short film Agents of Secret Stuff. Ryan Higa and Wong Fu Productions presented this movie. To some degree, she is a strong advocate for Asian-American representation in Hollywood. In fact, she was very vocal about it during the 2016 Academy Awards. She also appeared in Pretty Little Liars, Castle, and CSI: NY. She went on to have a recurring role in Chicago Med as Dr. Ethan Choi's sister. Did you know that Cho earned a black belt? She grew up training with a grandmaster, who, as it happens, was her dad!
Jenna Ushkowitz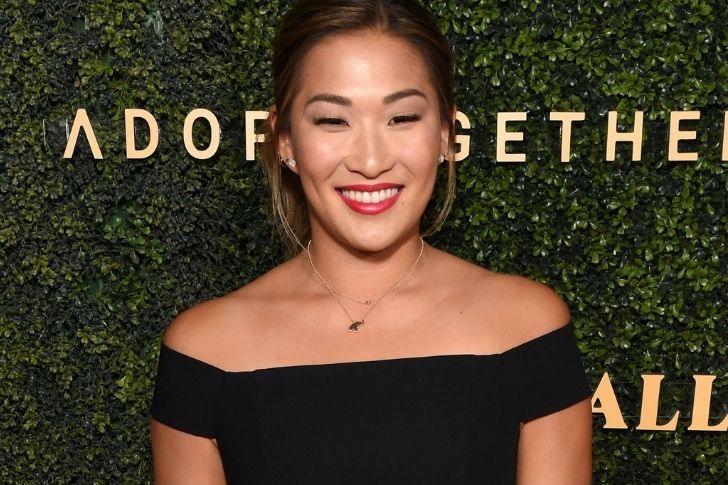 Another Korean-American actress on the list is Jenna Ushkowitz. She made her debut appearance on Broadway, in The King and I, which received critical acclaim worldwide. Later on, she landed a part in Spring Awakening and Waitress. Her time spent on stage was very critical to how she evolved as an actress today. To some degree, you could say that the theatre prepared her for her prominent role in Glee. After this, she landed a role in the outstanding production of The Wedding Singer. She isn't just a good singer and actress, she is an exceptional producer, too. She received a Tony Award as a producer for the Broadway musical Once On This Island. She was born in South Korea but grew up in New York.
Harry Shum Jr.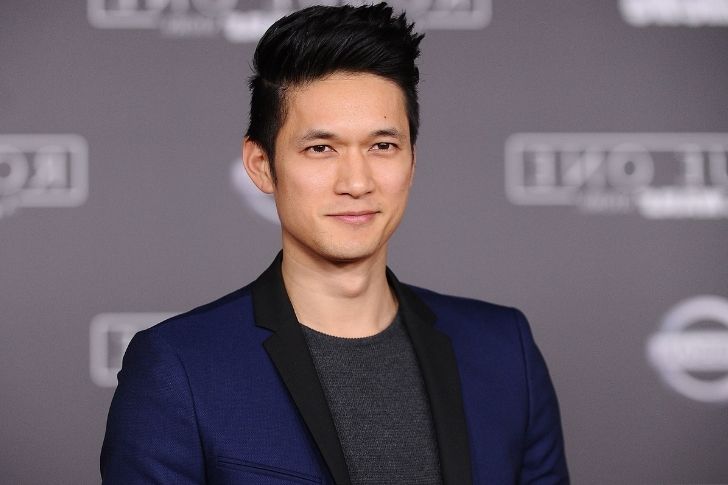 Harry Shum Jr. is an all-around performer — he's an actor, singer, dancer, and choreographer. He is well known for his role as Mike Chang on the Fox TV series Glee, which ran from 2009 until 2015. He furthered his career by landing the role of Magnus Bane in the Freeform TV series Shadowhunters. His performances received several credits; in fact, he was nominated for four Screen Actors Guild Awards for Glee. He also took home The People's Choice Award for Best  Male TV Star of 2018 for his performance on Shadowhunters.
Before these, he appeared in the film series Step Up 2: The Streets and Step Up 3D. He also appeared in White Frog, Revenge of the Green Dragons, Crouching Tiger, Hidden Dragon: Sword of Destiny, and Crazy Rich Asians.
Chloe Bennet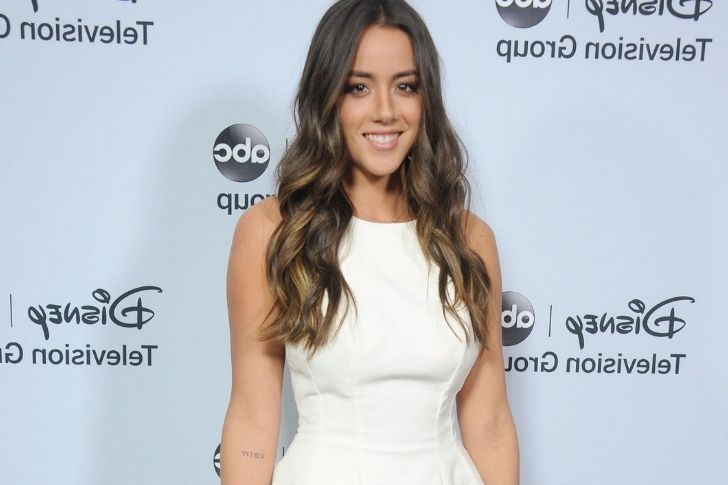 Otherwise known as Chloe Wang to her family, Chloe Bennet is an American actress and singer who rose to fame after appearing as Daisy Johnson in the ABC superhero drama series Marvel's Agents of SHIELD. She was born to a Chinese father and Caucasian mother. Did you know that she has a big family, having seven siblings all in all? Yes, she has four biological siblings, two foster and one adopted. While she was born in the US, she moved to China at the age of 15 to pursue a singing career. She went under her birth name Chloe Wang. During this time, she studied and, to her credit, learned how to speak Mandarin in Shanghai. When she moved back to the US in 2011, she released two singles.
Forrest Wheeler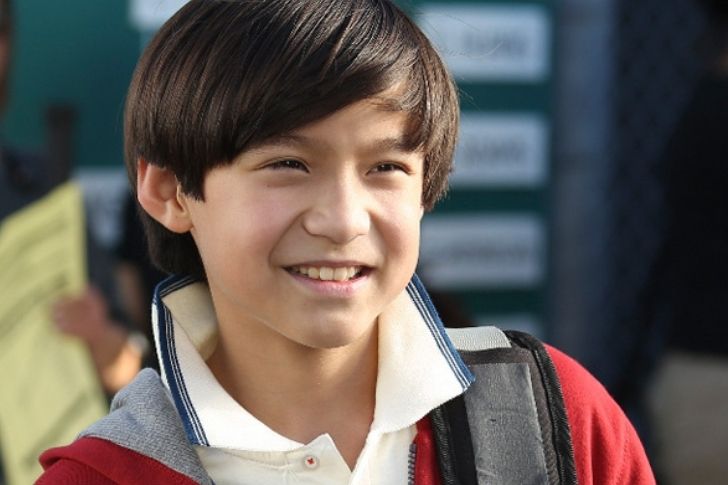 Forrest Wheeler took on the role of Emery Guan on the ABC comedy series Fresh Off the Boat in 2014. He started his acting career at the age of seven when he landed a role in the film The Incredible Burt Wonderstone, acting alongside Steve Buscemi. Before this, he appeared in several commercials and TV shows. Later on, he was included in Entertainment Weekly's 12 Under 12: The Best Child Actors of 2015. A year later, he collaborated with Hudson Yang and Ian Chen to produce a web series focusing on the Asian American Youth community. They hoped that the show would inspire the youth from all corners of the world to go out and explore. In 2018, he again received credit and was included in the Hollywood Reporter's list of Hollywood's Top 30 Stars Under Age 18.
Nikki SooHoo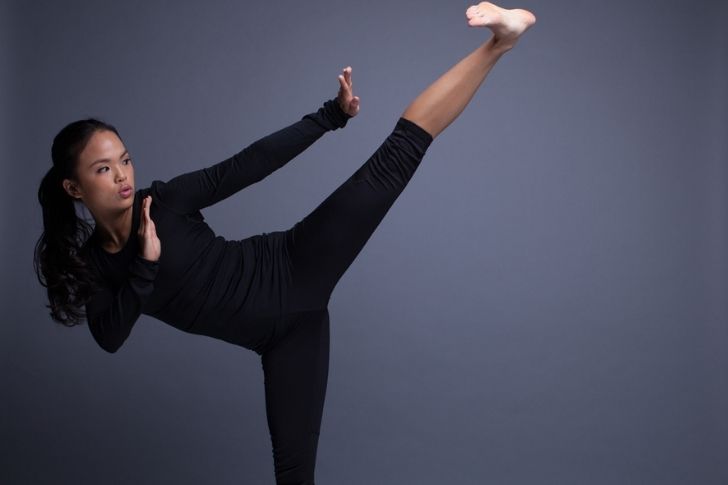 Did you know that Nikki SooHoo completed a degree in world arts and cultures at the University of California, Los Angeles? She finished school at the University of California and rose to fame after portraying the gymnast Wei Wei in the 2006 teen comedy Stick It. Later on, she played Fiona Lanky in Disney Channel's Phil of the Future. In 2009, she took on a supporting role for the film The Lovely Bones.  She went on to appear as Christina in the fifth installment of Bring It On. It seems that her career was on a roll as she appeared in another TV series, The War at Home. In 2018, she took on the role of Betty Finn in the TV adaptation of Heathers.
Lucy Liu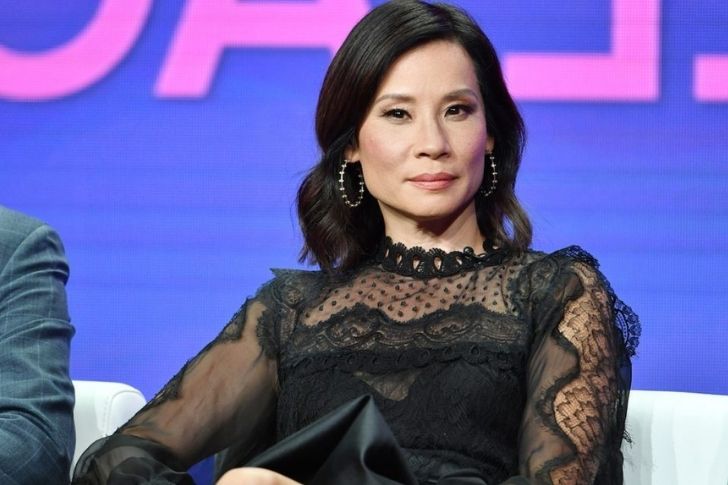 Best known as one of Charlie's Angels, Lucy Liu is one of Hollywood's most prominent Asian actresses. She has worked on TV and movies, appearing as Ling Woo on the TV series Ally McBeal from 1998 up until 2002. She then took on the role of Alex Munday in the Charlie's Angels films. She also appeared as O-Ren Ishii in Kill Bill and Joan Watson in the crime-drama series Elementary. She is a great actress with great martial arts skills. She earned several recognitions and awards, including two Screen Actors Guild Awards, and the Seoul International Drama Award for Best Actress. As if this wasn't enough, she continued to receive credit for her acting, and was nominated for a Primetime Emmy Award for Outstanding Supporting Actress in a Comedy Series.
Freida Pinto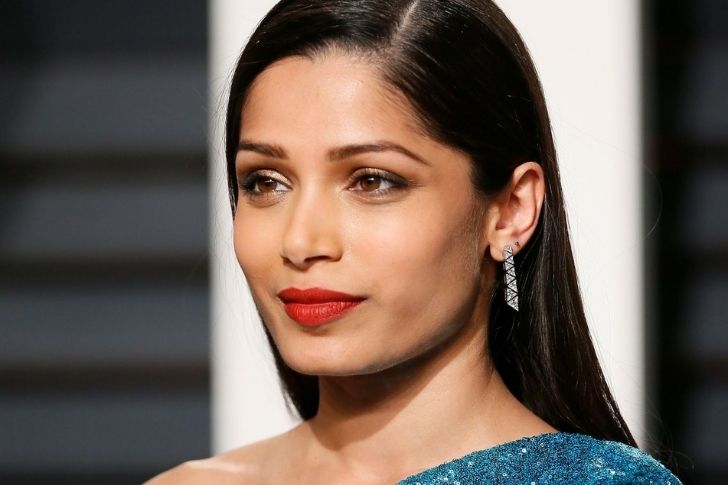 Freida Pinto mainly appears in American and British films. She is an Indian actress who rose to fame after her film debut, Slumdog Millionaire. She was nominated for a BAFTA award for Best Actress in a Supporting Role for her performance in the film. She continued to receive credit from other award-giving bodies, including MTV Movie Awards, Teen Choice Awards, and Palm Springs International Film Festival Awards. She continued her success in the science fiction film Rise of the Planet of the Apes in 2011. Again, her brilliant performance received critical acclaim all over the world.  She was credited for breaking the stereotype of an Indian woman in foreign films. Alongside acting, she also promotes humanitarian causes and is a great supporter of female empowerment.
Jamie Chung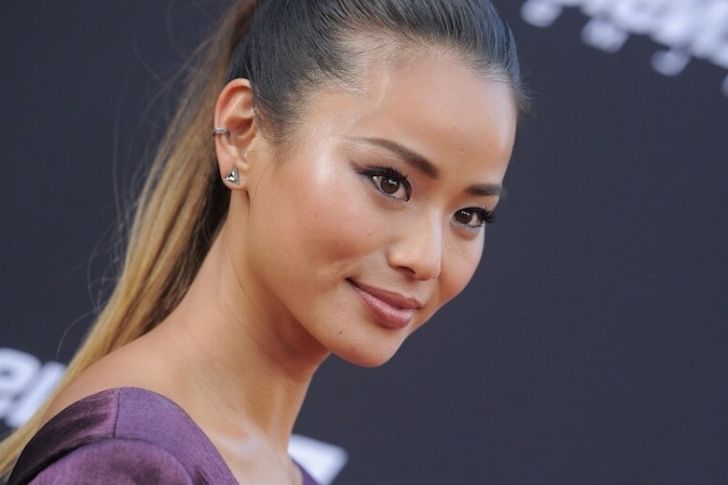 Jamie Jilynn Chung, who is more popularly known as Jamie Chung, is a reality TV personality and actress. Her career began when she was cast in the MTV reality series The Real World: San Diego and its spin-off show, Real World/Road Rules Challenge: The Inferno II.  She is also known as one of the show's alumnae who's had the most success. Later on, she ventured into acting, starring in films such as Dragonball Evolution, Grown Ups, Premium Rush, Sorority Row, The Hangover Part II, Sucker Punch, and Big Hero 6. She received credits for her brilliant performance in the independent drama film Eden. She also took the lead role in the miniseries Samurai Girl and had a recurring role for two seasons in the superhero drama series The Gifted.
Constance Wu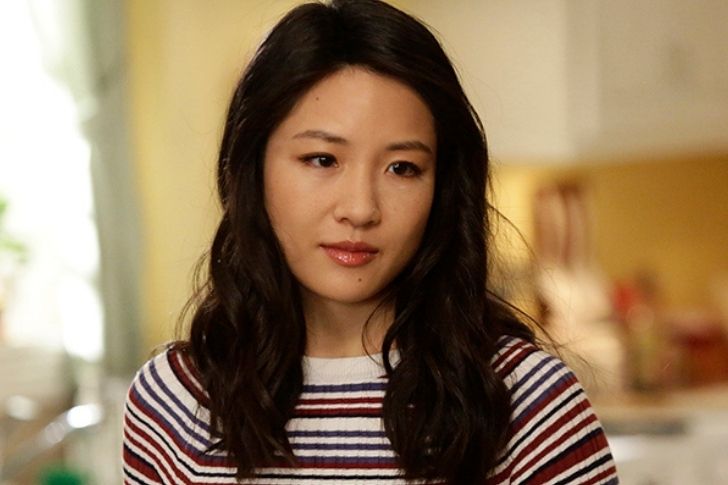 Constance Wu had her breakthrough role in the ABC comedy series Fresh Off the Boat — she played Jessica Huang. This earned her a nomination for two TCA Awards and four Critics' Choice TV Awards. She made headlines when she starred in the romantic-comedy film Crazy Rich Asians. She was nominated for a Golden Globe Award for Best Actress in a Comedy or Musical. She was also nominated for a Screen Guild Award for Outstanding Performance by a Cast in a Motion Picture. Her performance for the film received many credits, making her the first Asian actress in 40 years to be nominated for Golden Globe under that particular category. She then went on to appear in the crime comedy Hustlers In 2019.
 Karan Brar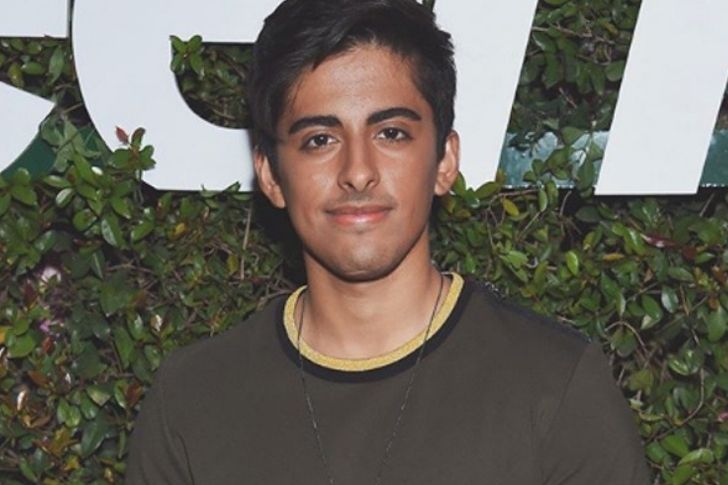 Karan Brar is a young American actor who portrayed the supporting character, Chirag Gupta, in the Diary of a Wimpy Kid. Afterwhich, he portrayed Ravi Ross on Disney Channel Original Series Jessie, and it's spin-off Bunk'd. The role was initially intended for a Hispanic boy named Javier; however, the casting directors were so impressed by Brar, to the degree that they decided to recreate the role for him. While he is of Indian descent, Brar was born and raised in the United States. He naturally speaks with an American accent, and he worked with a dialect coach to acquire his Indian accent for the role in the Diary of a Wimpy Kid. He continued his role for the two sequels, Diary of a Wimpy Kid: Rodrick Rules and Diary of a Wimpy Kid: Dog Days. Brar also appeared in several commercials and ad campaigns.
Brenda Song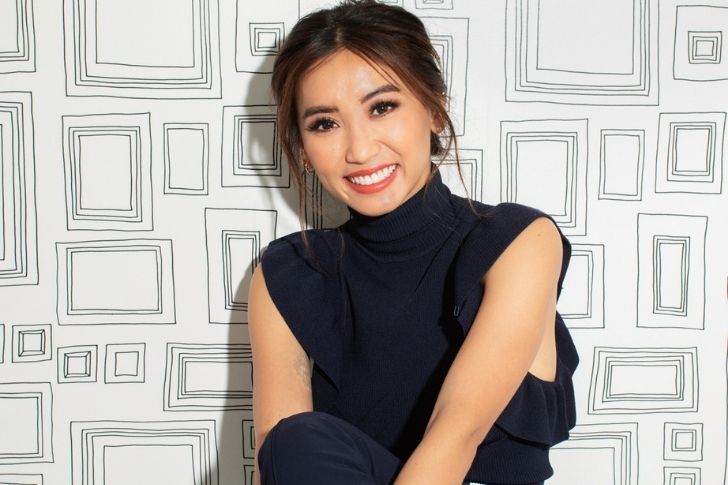 Brenda Song started her career as a child model but ventured into acting later on. Among her first TV shows include Fudge and 100 Deeds for Eddie McDowd. She took on a lead role in The Ultimate Christmas Present and received credits for her performance, including the Young Artist Award. In 2002, she became part of the Disney Channel and starred in its original movie Get a Clue. She continued to do more projects for the network, including Stuck in the Suburbs, Wendy Wu: Homecoming Warrior, and many more. To some degree, her fame today is thanks to her involvement with the show The Suite Life of Zack & Cody. Later on, she took on more mature roles including being a part of Scandal, New Girl, Dads, and Pure Genius.
Hayley Kiyoko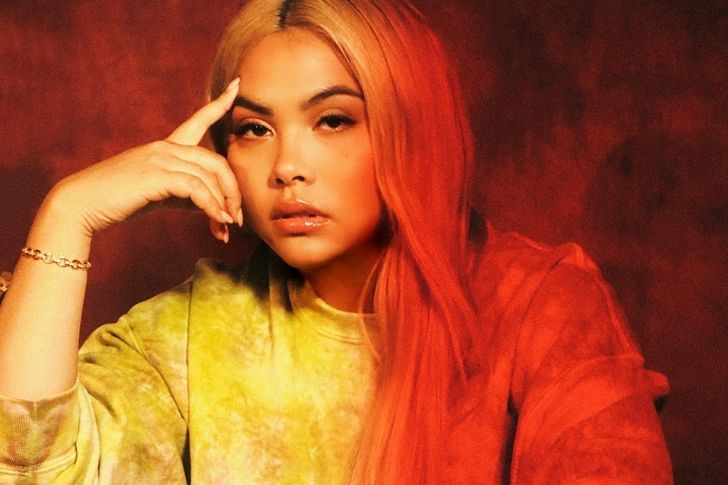 Hayley Kiyoko Alcroft, who is better known as Hayley Kiyoko, has had a passion for performing since she was a child. She took dance lessons early on, which led her to become a child model and actress. She appeared in the film series Scooby-Doo, Lemonade Mouth, Blue Lagoon: The Awakening, Jem and the Holograms, and XOXO. To some degree, she also dominated the small screen, having had a recurring role in the TV series The Fosters and CSI: Cyber. Aside from this, she was also a founding member of the group The Stunners back in 2007. They were the backup group for Justin Bieber's world tour. However, they disbanded in 2011. Despite this, she continued to perform solo and released an album titled A Belle to Remember and This Side of Paradise.
Vanessa Hudgens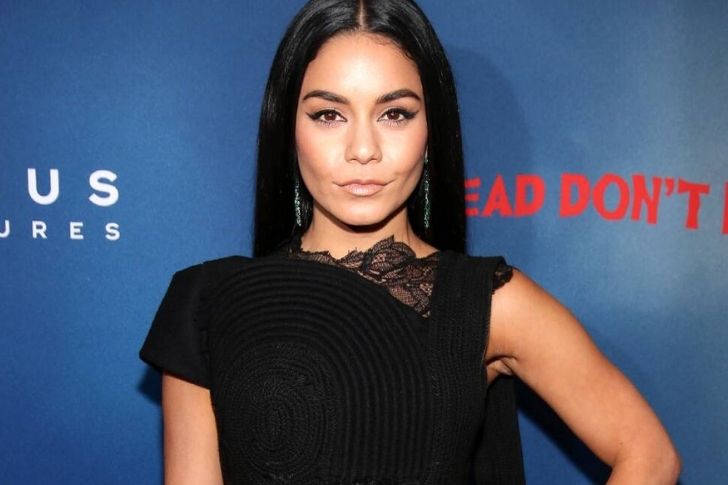 Yes, Vanessa Hudgens is included in the list. She is a famous actress, singer, and producer famous for portraying Gabriella Montez in the High School Musical film series. The film's commercial led her to land a recording contract with Hollywood Records. She released two albums under them, the titles of which are V and Identified. After appearing in High School Musical, she continued to focus on her acting career and worked on films like Bandslam, Beastly, Sucker Punch, Journey 2: The Mysterious Island, Spring Breakers, The Princess Switch, Second Act, and Bad Boys for Life. She went on to play the role of Emily Locke in the NBC series Powerless. She isn't just brilliant on TV but also in film and theatre. She once took the lead role in the Broadway musical Gigi.
Mindy Kaling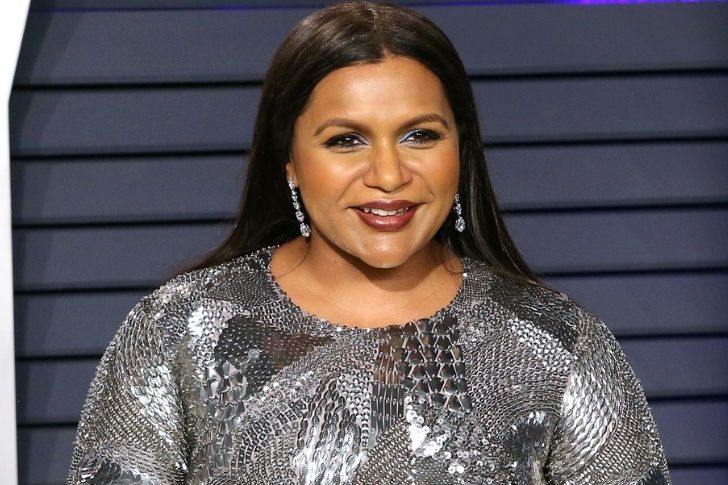 Vera Mindy Chokalingam, popularly known as Mindy Kaling, is an American actress who portrays comedic roles in film and TV. She rose to fame when she starred as Kelly Kapoor in the NBC TV series The Office. Did you know that she also served as its writer, executive producer, and director? She received numerous credits for her work, earning her a Primetime Emmy Award nomination for Outstanding Writing in a Comedy Series and Outstanding Comedy Series. She increased her prominence in the industry when she created, produced, and starred in the Fox comedy-drama The Mindy Project. She created a few more sitcoms, including five episodes of Four Weddings and a Funeral and Never Have I Ever.
Henry Golding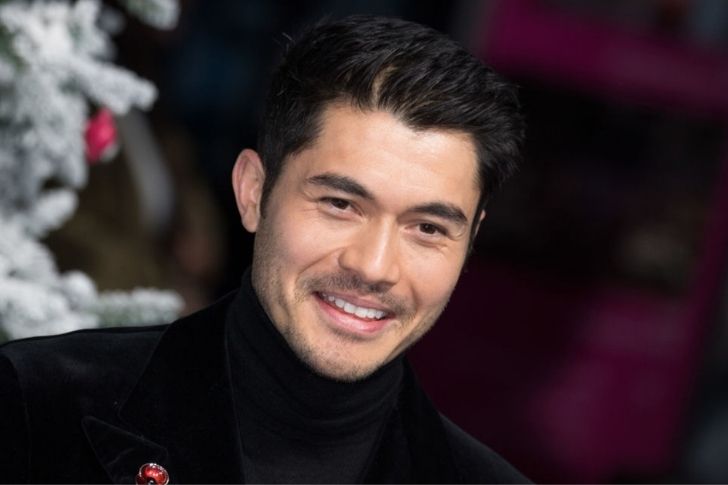 Henry Ewan Golding is a British actor, model, and TV host who rose to international stardom after starring in the film Crazy Rich Asians. In the film, he acted alongside Constance Wu. Before that, he worked as a presenter on BBC's The Travel Show since 2014. After the commercial success of Crazy Rich Asians, he went on to play Sean Townsend in the thriller A Simple Favor and took on the role of Tom in the romantic comedy Last Christmas. Golding has Malaysian and Iban ancestry and was born in Betong Sarawak in East Malaysia. However, his family moved to Surrey, England, when he was eight years old. He went back to Malaysia when he was 21 years old to pursue a career in the entertainment world. Credits to his charm and personality, which won him his first breakthrough role in Crazy Rich Asians.
You've Reached The End