Hollywood Romance: These Former Couples Try To Prove True Love Exists Until They Split
Hollywood is filled with a lot of interesting stories, from inspiring celebrity stories to, of course, love stories. They say there is nothing like a Hollywood love story, but what if it is a breakup story?
Indeed, the entertainment world is responsible for the best, most colorful, and talked-about fairytale-like love affairs, but it is also the place where the most heart-wrenching breakups happen. When a celebrity couple parts ways, ready your popcorn as you will surely witness a lot of drama. Hiring lawyers here and there, settlements from left to right, different headlines, and the noise goes on. We're looking at you, Angelina Jolie and Brad Pitt.
However, some choose to be mum about their split. They will simply announce their breakup, ask for privacy, and live separately but peacefully despite being together for several years, if not decades. Some even remain amicable, co-parenting their kids like they are still one big happy family—insert Ben Affleck and Jennifer Garner.
Without further ado, here are the other stars who try their best to prove that true love exists in Hollywood, but it just didn't work.
Bruce Willis & Demi Moore

Before Bruce Willis embarked on a show business career, he briefly worked as a private investigator. He used this experience in portraying his character in the comedy-drama series Moonlighting, a show that made him an international star. From there, he appeared in over 70 films, including his best so far, the Die Hard franchise.
At the pinnacle of his career in the late '80s, he tied the knot with Demi Moore, an actress he met at the premiere of the film Stakeout. They have three daughters, namely Rumer, Scout, and Tallulah. Sadly, the pair announced their separation in 1998, leaving the actor downcast. He credited fellow actor Will Smith for helping him get through the circumstance. After the breakup, Willis maintained a close friendship with Moore. They continue to co-parent their kids, and they even attended each other's wedding to their new partners.
Cameron Diaz & Justin Timberlake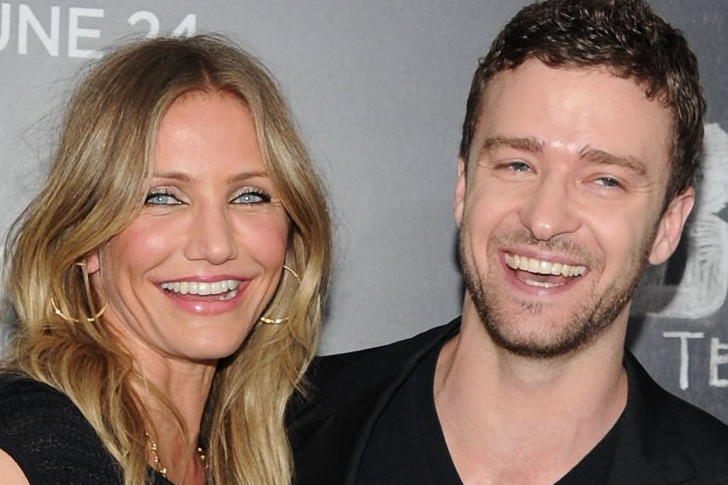 Cameron Diaz used to be every guy's dream girl. Even singer-songwriter Justin Timberlake didn't hesitate in reaching out to her. The two met in 2003 at the Nickelodeon Kids' Choice Awards. However, their relationship came to an abrupt end in 2007, shocking their fans worldwide.
It is undeniable that every couple faces the ups and downs of life, but despite the odds, including the nine-year age gap, Diaz and Timberlake stood by each other for almost three years. Albeit they didn't end up together, the two still worked together on a few projects, including the movie Shrek the Third. Thankfully, both of them have moved on and are married. As Diaz once said in an interview, "Relationships come, relationships go, they stay or evolve, but we stay alive." We can't argue with the degree of accuracy in the actress's statement!
MORGAN FREEMAN & MYRNA COLLEY-LEE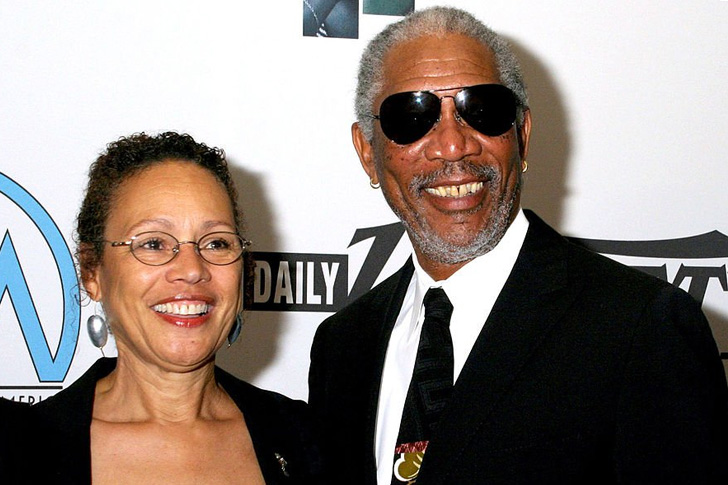 There is a mystery surrounding Morgan Freeman and Myrna Colley-Lee's separation—26 years after they tied the knot in 1984. Both parties are mum about the reason for their split, but it has never been shy of controversies. When they decided to part ways in 2010, they were in headlines after headlines, and there were a lot of talks about them. There were rumors about alleged infidelity as well as bad vices on Morgan's side, and the list went on. Sadly, their relationship seemed to go on a downward spiral when the 83-year-old actor got involved in a serious car crash in 2008. At the time, he was with a mysterious woman, whom some believed was the reason for their split. No one said anything about this lady, but it seemed intriguing that the couple went on their separate ways at the time of the accident. Anyhow, when Morgan and Myrna's separation went legal, his attorney revealed everyone was glad it's over.
Kourtney Kardashian & Scott Disick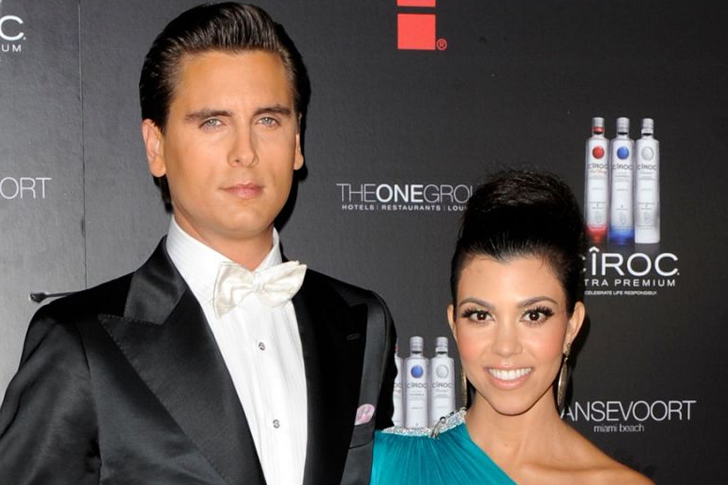 Sitting in the ranks of the rich and famous, Kourtney Kardashian may have it all. Well, except for a lifetime partner. Despite being in an on-again, off-again relationship with media personality and socialite Scott Disick from 2006 to 2015, the two have finally decided to call it quits. In fact, Disick is now dating actress Amelia Hamlin.
Kardashian and Disick have almost hit the jackpot in their relationship, as seen in the show Keeping Up with the Kardashians (KUWTK). After their countless investments, nine-year relationship, and three adorable children, it was reported that the two never had closure or reconciliation after their split. In one of the show's newest clips, though, it appears that both of them are getting close once again. They're currently co-parenting their kids, and who knows? They might still end up together. KUWTK fans are still rooting for them!
Hilary Duff & Mike Comrie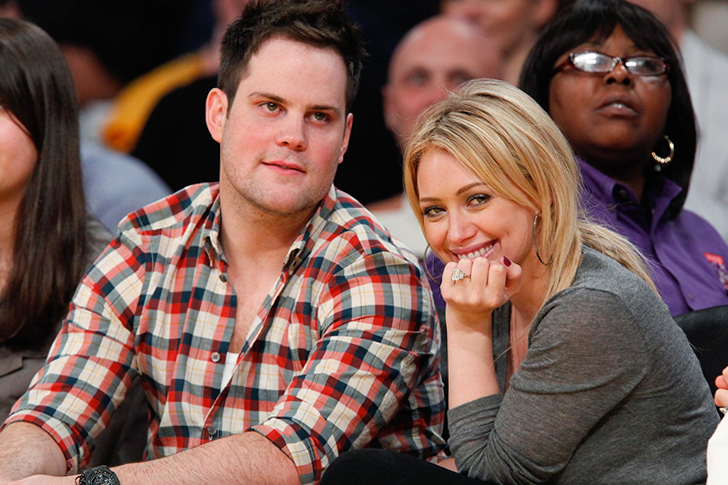 Hilary Duff is one of the most famous teen stars of her generation. She rose to prominence for her role as Lizzie McGuire in the hit eponymous show with the same name. In recent years, she gained a degree of notoriety after appearing in horror films, including The Haunting of Sharon Tate. Although her past once haunted her, she has quite moved on.
While on a flight to Idaho in 2007, Duff met Canadian hockey player Mike Comrie. The two easily connected despite being newly introduced. In February 2010, the renowned athlete popped the question, and so they tied the knot six months later. However, just four years into their marriage, they had amicably separated. They announced that they would continue to co-parent their son, Luca Cruz Comrie. Whatever went wrong between them, fans are glad that they remained friends. Besides, Duff has finally remarried.
Miley Cyrus & Liam Hemsworth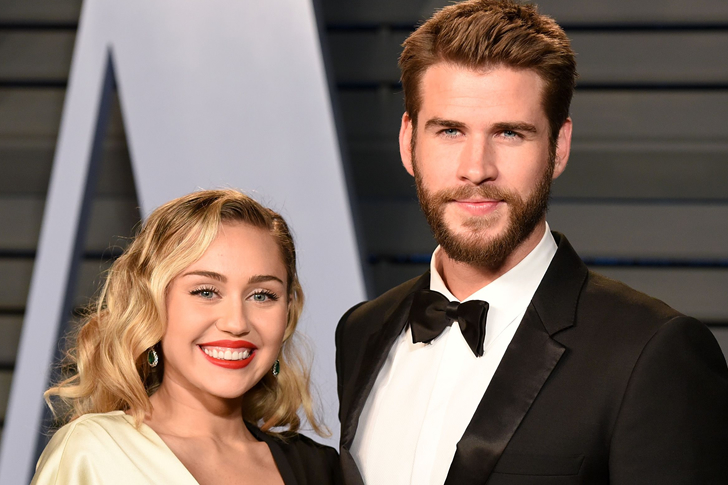 Life always has a wonderful way of surprising you. In Miley Cyrus's case, she was so happy when actor Liam Hemsworth proposed to her in October 2016. Both actors fell head over heels in love with each other while filming The Last Song in 2009. Since then, they were in an on-again, off-again relationship, which led to the singer-actress's highly-publicized meltdown. They rekindled their relationship in 2016, and fans were celebrating their second chance in love.
On December 23, 2018, the pair walked down the aisle in a private ceremony in their Nashville, Tennessee home. Unfortunately, after only eight months of marriage, they announced their separation and hired some lawyers to finalize it. Both Cyrus and Hemsworth decided to focus on themselves and their respective careers instead. Meanwhile, the Wrecking Ball singer has dated a few personalities since their split.
Mindy Kaling & B.J. Novak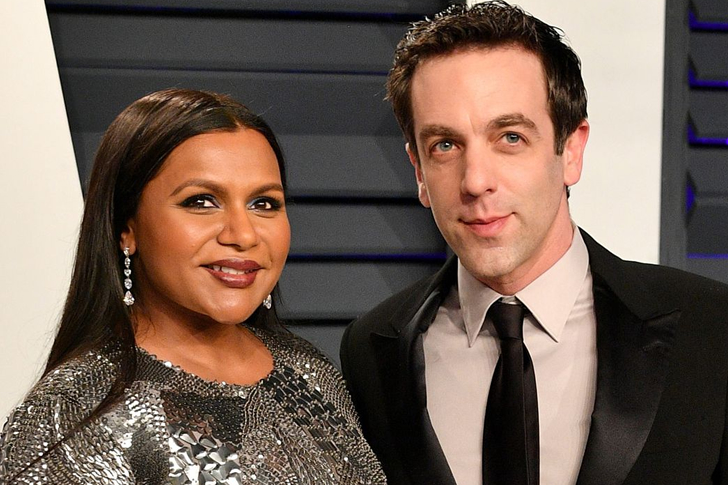 B.J. Novak is not just an actor, but he has also served as an executive producer and writer on the popular show The Office. In addition, he increased his credit score when he worked in the upcoming thriller Vengeance. He has also written several books and signed a deal with the publishing companies Penguin and Alfred A. Knopf.
Starting from zero to hero, his The Office co-star Mindy Kaling has been by his side. The pair dated on and off while performing on the show. They even mirror their on-again, off-again relationship between their respective characters in the sitcom. However, the two split up and have announced that they remain close friends. In fact, Kaling has a new boyfriend and gave birth to two kids, for which Novak serves as the godfather. As for the actor-writer, he's still on the dating market.
Lisa Bonet & Lenny Kravitz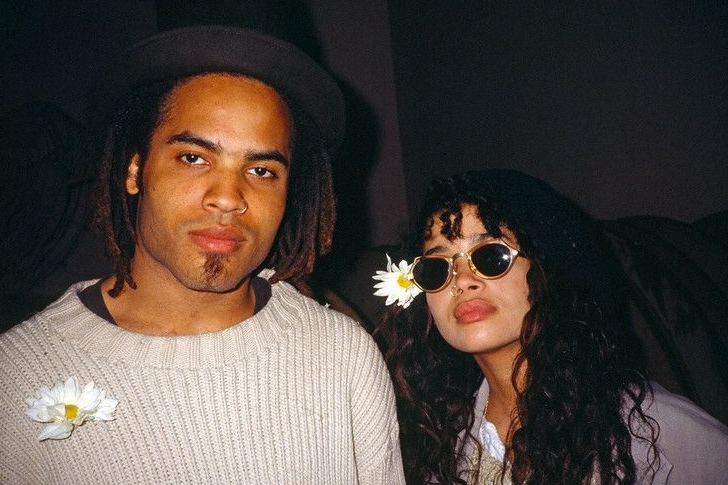 In the late '90s and early 2000s, Lenny Kravitz was at the height of his career as a singer-songwriter. He garnered the Grammy Award for Best Male Rock Vocal Performance for four years in a row! He also sold more than 40 million albums worldwide. In recent years, he portrayed Cinna in the Hunger Games film franchise.
During his vibrant career, he met actress Lisa Bonet, whom he later eloped with – having a Las Vegas ceremony on her 20th birthday in November 1987. The following year, they gave birth to a daughter, Zoë Isabella, who later followed in her parents' footsteps in the entertainment scene. As quick and rash as Bonet and Kravitz tied the knot, the sooner they separated. In 1991, they broke up in an amicable settlement. Through the help of attorneys, the former couple was able to share the custody of their daughter.
Gwyneth Paltrow & Chris Martin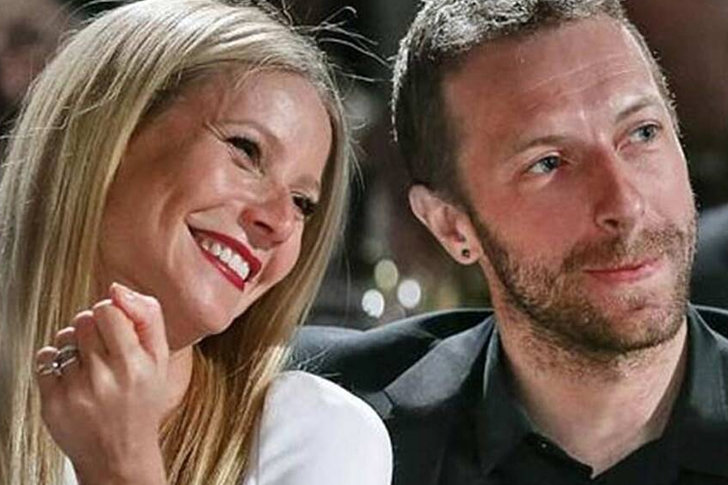 Gwyneth Paltrow was born into a family of show business personalities. She's the daughter of film producer-director Bruce Paltrow and actress Blythe Danner. Growing up, she debuted in a film her father directed and followed her mom's career on the professional stage. Doors of Hollywood opportunities opened for her, and she's now known as one of the entertainment scene's top actresses.
In October 2002, the actress met Chris Martin of the British band Coldplay. The two dated and exchanged vows in December 2003 in a ceremony at a California hotel. Paltrow was pregnant with their first child at the time of their wedding. However, after ten years of marriage, the two broke up. In her official announcement via her website, Paltrow wrote that they still love each other but will remain separate. Since then, the actress has focused on expanding her business investments.
Jennifer Aniston & Brad Pitt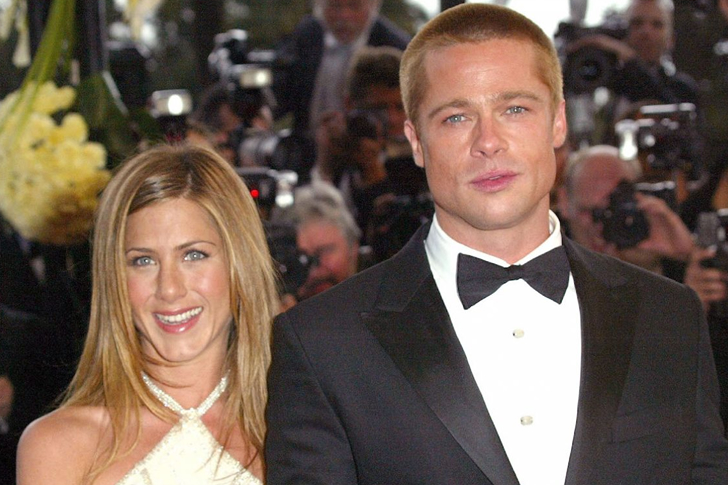 When actors Jennifer Aniston and Brad Pitt publicly announced their marriage, fans gushed over their happy union. Furthermore, their fans were also heavily disappointed when they issued a statement about their separation in 2005. Theirs is probably one of the most high-profile relationships that brought electricity to the media. Until now, many people want to see them back together.
Pitt and Aniston first met in 1994. However, they didn't start dating until 1998. The following year, he proposed to her. On July 29, 2000, they wed in a lavish Malibu ceremony in what was called "Wedding of the Year." It's sad to say that their marriage only lasted five years. However, the two rekindled their friendship after more than a decade in 2019 when Pitt was invited to Aniston's 50th birthday party. They also reunited in 2020 in a charity table read.
Naomi Watts & Liev Schreiber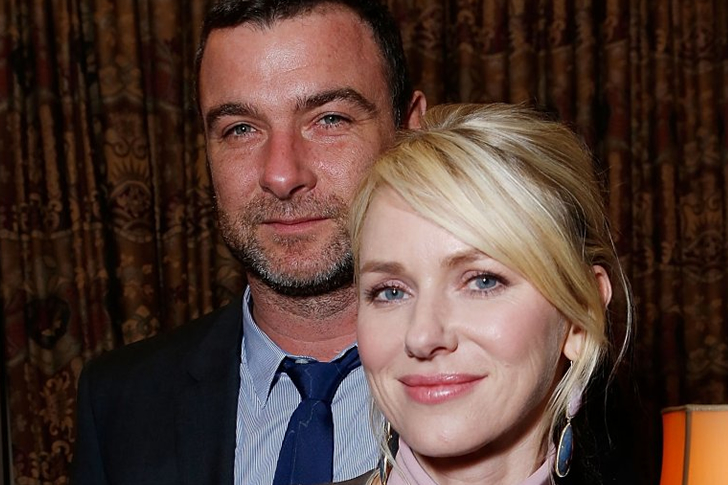 Unknown to many, Naomi Watts first struggled as an actress for years and only appeared in small-scale films. She catapulted to prominence in the early 2000s, especially when she landed a role in the thriller Mulholland Drive. She then received starring roles in blockbuster films, which would eventually make her an award-winning actress.
In 2005, Watts met actor Liev Schreiber at the Met Gala. They soon began dating, and the actress moved to New York to be with him. Two years later, they welcomed their first child, Sasha, in 2007, and their second, Samuel, in 2008. Many people assumed that they were married, but it turns out they weren't. They worked together on their investment planning for their family for more than a decade until things started getting rocky. They decided to break up in 2016, leaving their loved ones and fans astounded.
Alicia Silverstone & Chris Jarecki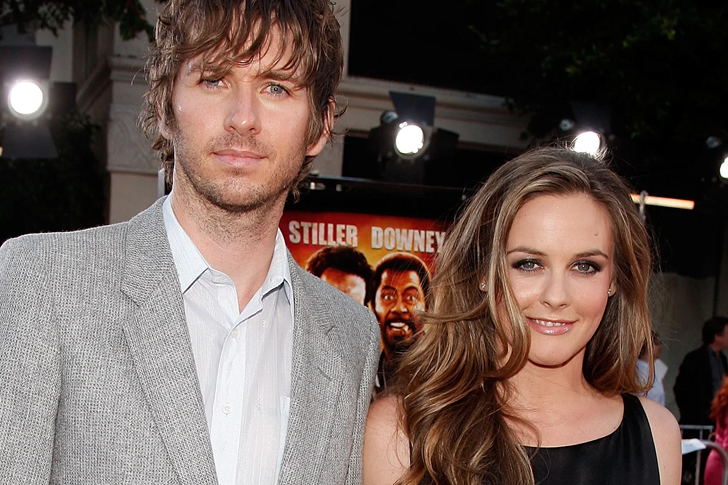 Alicia Silverstone gained prominence as a teen idol when she appeared in Aerosmith's music video for their song Cryin'. She was then cast in the 1995 film Clueless, which enabled her to earn a multi-million dollar deal with Columbia Pictures and upsize her investment money. Known for her beauty and talent, she also worked on several projects before she went on a hiatus.
Silverstone got married to her longtime boyfriend Christopher Jarecki in a beachfront ceremony on June 11, 2005. Jarecki is the frontman of STUN, a punk band from Los Angeles. The two were together for 20 years, married for 13, and have one son named Bear. Despite their split, they clarified that they hold no bad feelings towards each other. The actress also recently shared that she is back on the market and admitted that she had dated quite a few guys since their separation.
Channing Tatum & Jenna Dewan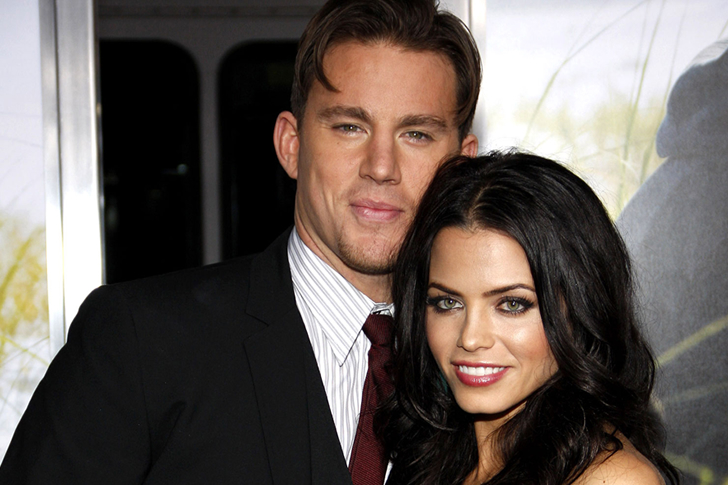 In what we thought would last a lifetime, Channing Tatum and Jenna Dewan's marriage went down the drain. The Magic Mike actor met Dewan on the set of their 2006 movie Step Up. Three years later, they got married in Malibu, California. In 2013, the two gave birth to their only daughter. However, after nine years of their union, the pair decided to split.
In an interview, Dewan recalled, "I had to accept the realization that this isn't working and had moved into hurting." The actress admitted that she was in a state of shock and was desperately trying to find a way out. Thankfully, though, she has now moved on and found her second chance in love in Steve Kazee. Meanwhile, Tatum is currently dating English singer-songwriter Jessie J. For what it's worth, he and Dewan have learned a lot, from parenting to money management.
Chris Pratt & Anna Faris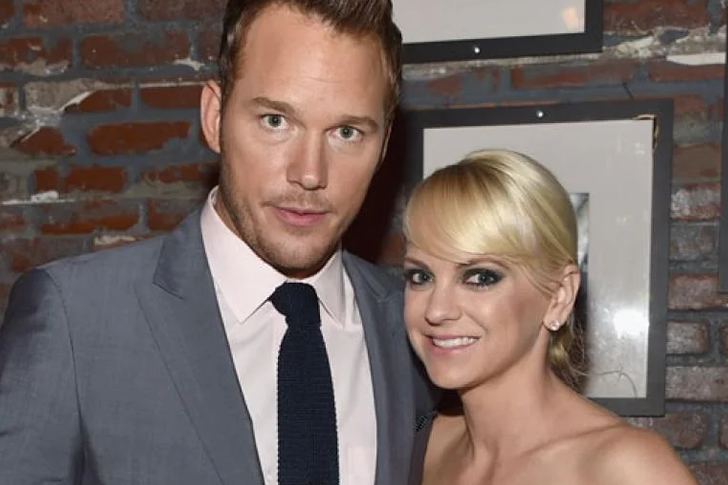 Widely recognized for his performance as Star-Lord in Guardians of the Galaxy, actor Chris Pratt established himself as a Hollywood leading man. He went on to receive credits in many commercially successful films. While filming Take Me Home Tonight, he met actress Anna Faris, who played his on-screen lover. The two got engaged in 2008 and married the following year in Bali, Indonesia, eloping on a whim. Their son was born in 2012, and the family of three lived in the Hollywood Hills, Los Angeles.
The pair's fairy-tale romance ended in 2017 and announced their separation. There were speculations that Pratt had no time for his family as he was a budding actor at the time. Despite their split, the two remained amicable for their son and went their separate ways. The actor began dating Katherine Schwarzenegger, while Faris also dated filmmaker Michael Barrett.
Kristen Stewart & Robert Pattinson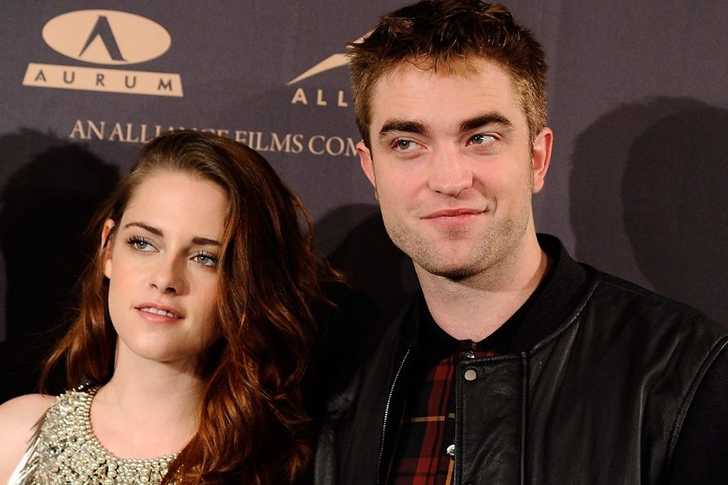 People are always fond of seeing on-screen partners turn into off-screen lovers. As much as fans rooted for them, flooring actors Kristen Stewart and Robert Pattinson decided to separate. You probably have an idea that they met on the set of Twilight in the late 2000s, but you may not know what caused their breakup.
It was assumed that Stewart caused the split after photos of her and director Rupert Sanders circulated. She admitted her mistake, so they broke up, only to rekindle their relationship in October 2012. The Twilight co-stars eventually broke up in May 2013. In a recent interview, Stewart said Pattinson was her first love and even said, "he's the best." Since August 2019, the 30-year-old star has been in a relationship with Dylan Meyer. On the other hand, Pattinson has been dating model Suki Waterhouse since 2018.
Taylor Swift & Jake Gyllenhaal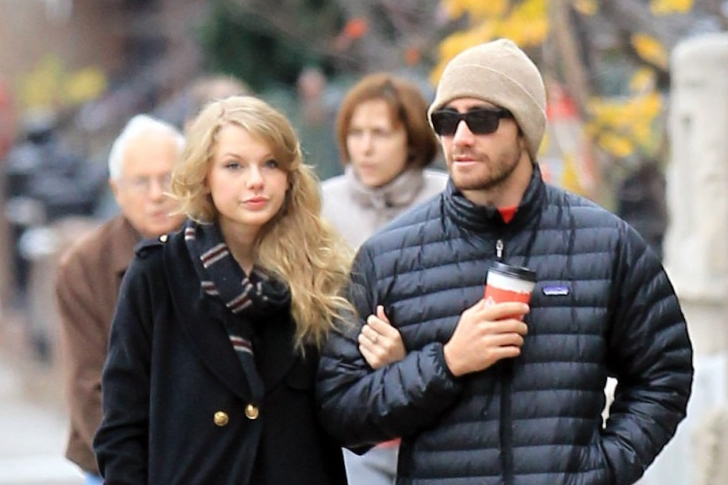 Of all the many guys Taylor Swift dated, Jake Gyllenhaal stands out. We're not sure why, though. Maybe it's because of their nine-year age difference, or just for the reason that he's an A-list actor. Anyway, the two dated from October 2010 to March 2011, when the singer-songwriter was 21 years old and the actor was 30.
Swift's 2012 album titled Red was released a year after she broke up with Gyllenhaal. Of course, the audience was quick to speculate that she channeled her heartbreak into her new album. According to reports, the actor called off their romance because he struggled with so much publicity. The two eventually moved on and dated other personalities. Even though they broke up years ago, their relationship has lived on through Swift's music. Well, at least she's still earning some investment money from her heartaches.
Jennifer Lawrence & Darren Aronofsky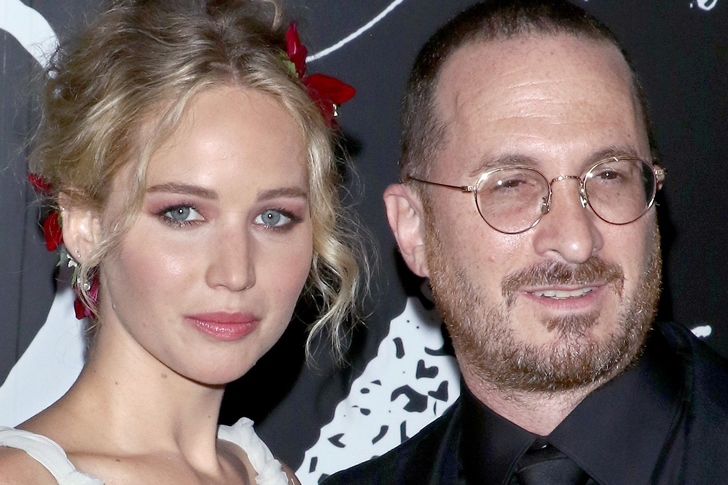 Hunger Games star Jennifer Lawrence used to date director Darren Aronofsky. They fell in love on the set of Mother! and dated for a year after that. Lawrence was only 26 years old at the time while Aronofsky was already 48. At the beginning of their relationship, they tried to keep things private. They only went public towards the release of the film. However, only two months after the premiere, the couple already broke up.
A source told People Magazine that the two were clearly smitten with each other. They were very different from each other and they loved it. However, their age gap and the change of projects made their relationship a degree more vulnerable to breakup. It's hard to keep in touch with each other when you have new endeavors to follow. Although it was a fun and refreshing year for Lawrence and Aronofsky, they moved on.
Prince Harry & Chelsy Davy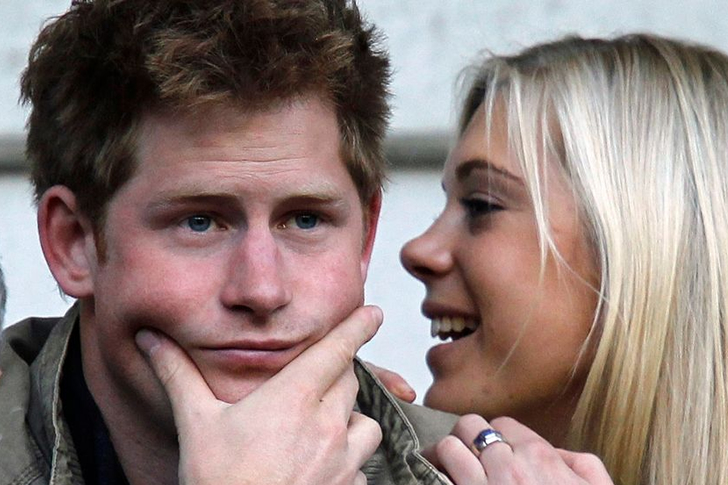 Prince Harry is now popular for being the husband of actress Meghan Markle but before the big royal wedding, he had another love – Chelsy Davy. When the couple was together, everyone thought she was going to make her way into the royal family eventually.
Prince Harry met Davy in England but fell in love with her during his gap year. After finishing his degree in Eton, he went to Australia and then to South Africa where his relationship with Davy started. At first, Prince Harry actually wanted to keep their affairs private but soon enough, the public found out as Davy was well-liked by the royal family. However, their relationship didn't end in a happy ever after. Prince Harry was labeled as a "bad boy" during those years and this probably got credit for the turn of events in their relationship.
Mariah Carey & Nick Cannon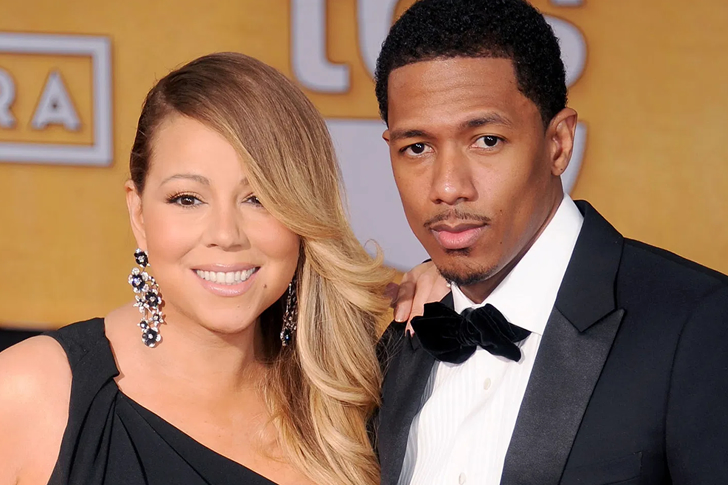 Singer Mariah Carey was known to be with Nick Cannon, but in her book The Meaning of Mariah Carey, she wrote some details about their relationship and their breakup. According to her, the couple wanted to have kids together, which is why they decided to tie the knot. However, after the birth of their children, parenting responsibilities got in the way of their relationship.
With their work in tow, they had a difficult time caring for their babies at home. They had to adjust to this new phase while still keeping their careers going but it wasn't great for their relationship. Their kids, Moroccan and Monroe were blessings to them but being parents was a new set of duties they had to do. They tried to make it work as a family but soon enough, lawyers had to be involved. They are no longer together but they remain on good terms.
Johnny Depp & Kate Moss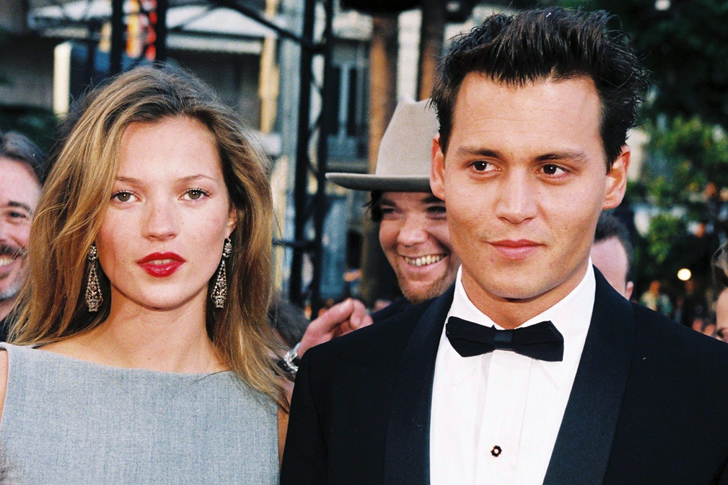 Back in the '90s, Johnny Depp and Kate Moss were one of the most famous couples in Hollywood. Everyone thought they would live a long and happy life together but as it turns out, they split and broke the hearts of many.
Moss talked about their untimely breakup to Vanity Fair in 2011. She said that what they had was very special. She felt that Depp always took care of her, especially when no one else did. She was very heartbroken when they both called it quits. She didn't expect it would come to that, but when it did, she cried for years. She admitted to not have gotten out of bed for weeks because of the pain she went through. She felt that the degree of pressure that her work had on her and all the expectations piled up and added to the weight that she felt at the time.
Kate Bosworth & Alexander Skarsgard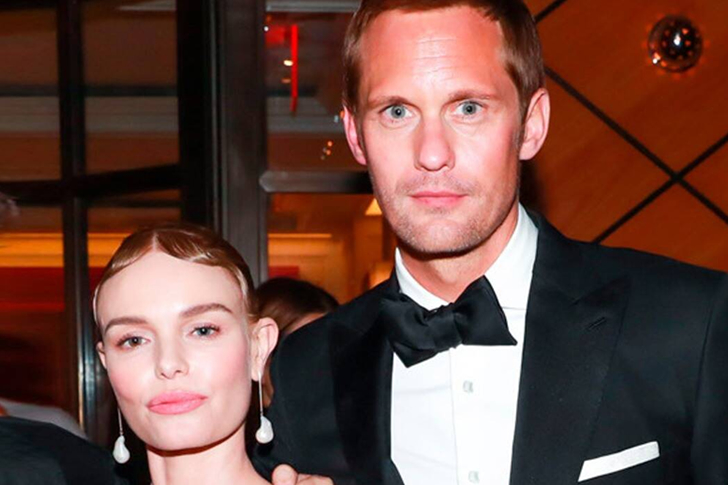 Remember the Titan star Kate Bosworth and True Blood star Alexander Skarsgard used to date each other and were given credit for being one of the most beautiful couples in Hollywood at the time. They met on the set of Straw Dogs and started seeing each other in October of 2009. They dated for around two years and kept their relationship out of the limelight. Even though their breakup was already confirmed, they spoke nothing but good of each other to the press.
Sources say that the split was a mutual decision so they were very professional about it when they faced the public. They were even seen together in a photograph at the Met Gala in 2018. Not breaking bridges at all, the two seemed to have moved on pretty well while still being nice and civil to one another.
Tobey Maguire & Jennifer Meyer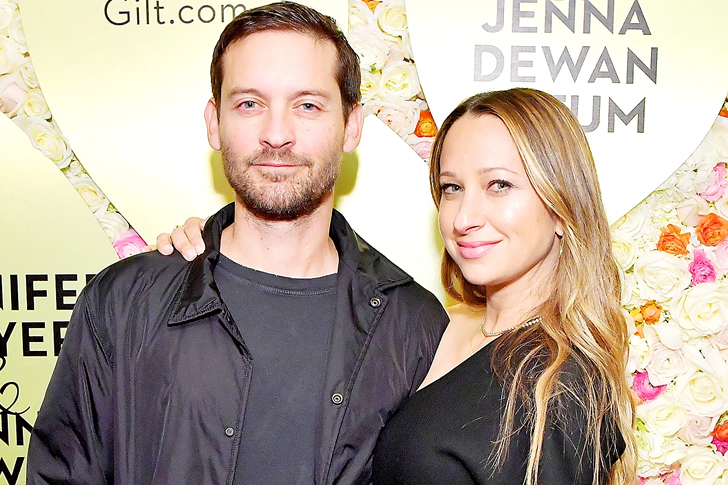 Tobey Maguire used to be married to Jennifer Meyer. The former couple got married in 2007 and share two kids together. Their daughter is now a teenager and their son is just a few years younger than her. It was an interesting situation because their separation and their final legal action were years apart.
Sources say that though they no longer lived together, they were trying to make their marriage work in the years that followed it. However, things did not seem to go well and lawyers were still hired to make their separation official after four long years. Now, they co-parent their kids and are probably in a better place. Meyer said in an interview that Maguire was the "greatest ex husband" so they seemed to have come to terms already. We hope that their family is in a good place today.
Lady Gaga & Taylor Kinney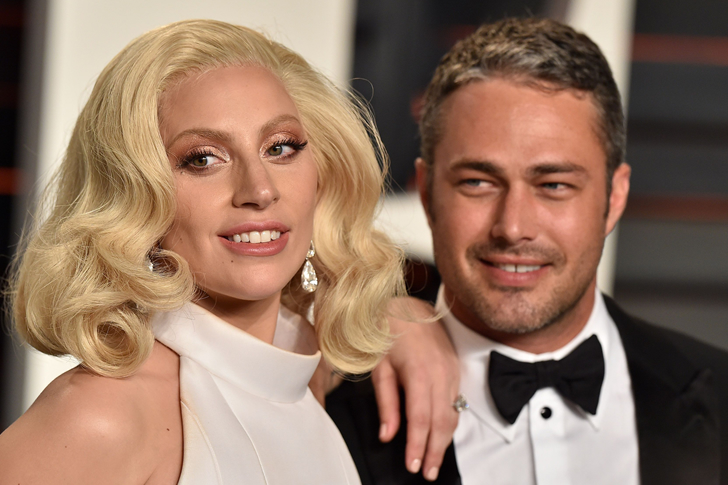 Superstar Lady Gaga was on top of the world with her career's huge success. One would think she was having a great time with her love life as well but that wasn't really the case. She used to date Taylor Kinney but it didn't work out so great. They met on the set of Lady Gaga's music video You and I where Kinney played her partner. They saw each other for four years until Kinney popped the question in 2015.
However, things started to go south when she got a film credit. Apparently, Kinney had a hard time accepting her great success. At the same time, her full schedule got in the way of their time as well. In her documentary Gaga: Five Foot Two, she mentioned to have been fighting with him and to have lost her threshold for the wrong things men do. Finally, she posted on her Instagram account that she and Kinney had called it quits.
Drew Barrymore & Will Kopelman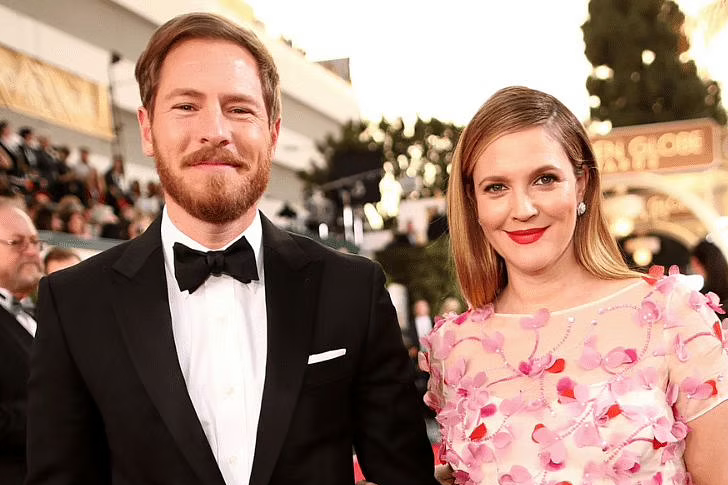 Drew Barrymore and Will Kopelman were married for four years before deciding to go their separate ways. Apparently, the couple has been having problems in their marriage for a while already. Barrymore stayed in Los Angeles a lot while Kopelman liked to stay in New York City. They have two kids together: toddlers Olive and Frankie. Barrymore said in an interview that she loved watching Kopelman be a father to their girls. Although they were going through things as a couple, she admitted to prioritizing their kids and how they were going to be parents rather than trying to fix their marriage. She also admitted to having changed a lot of her career decisions because she became a mom.
Kopelman, on the other hand, is very sad about the breakup but has not yet spoken to the public about it. As they are figuring out the future of their children, a student loan is surely not needed for their education. Their parents' net worths could clearly afford that.
Tom Cruise & Penelope Cruz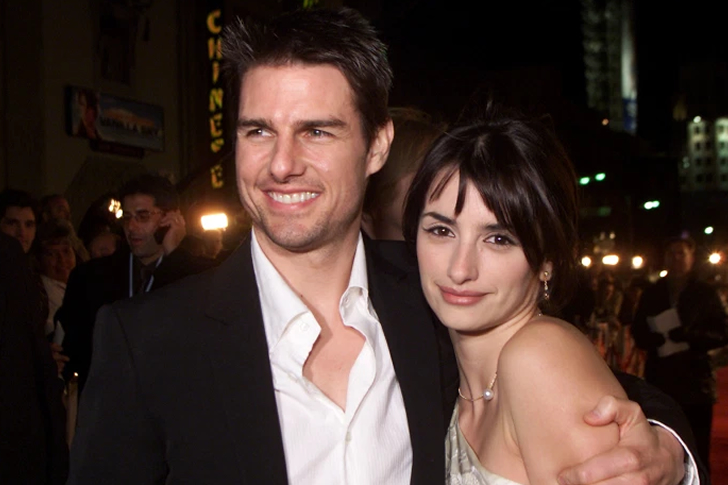 Tom Cruise is known to have been into a handful of marriages but between his marriage to Katie Holmes and Nicole Kidman, he was dating another actress Penelope Cruz. The two Hollywood big shots were together from 2001 up until 2004. They met on the set of Vanilla Sky when Cruise was still married to Kidman. He got together with Cruz after his separation from her in 2001.
While they were together, their individual careers both flourished. They both got a lot of investment money from their sizable paychecks and they both got to travel around the world for work. Other than the distance they had from each other, Cruz was said to not be interested in joining Cruise's religion, Scientology. Their relationship ended then and they soon found themselves with other people. Cruz got married to Javier Bardem in 2010.
Lenny Kravitz & Nicole Kidman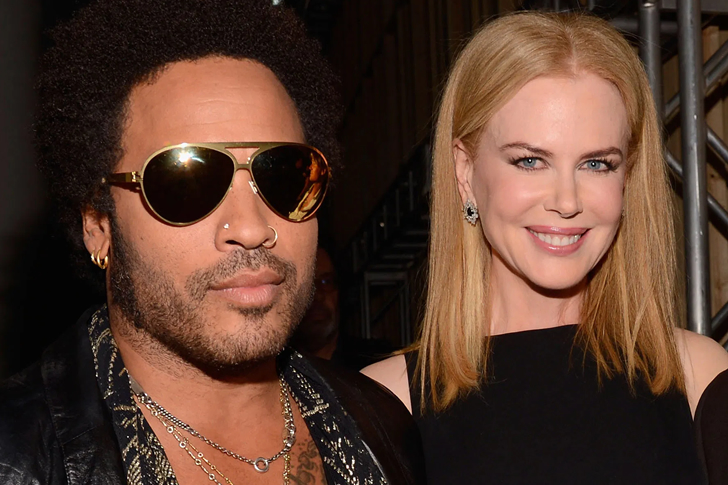 Nicole Kidman and Lenny Kravitz started dating in 2002 when he was her landlord. They actually kept their relationship pretty private, and although people knew about them at the time, it was only more than a decade and a half later when the public actually found out that the couple was once engaged.
Zoe, Kravitz's daughter said in an interview that Kidman was great to her, and as her almost-stepmom at the time, she was doing a good job. At one point, they lived together so they also started building a relationship. The couple split in 2007 but are on good terms with each other. When they see each other, they would pose for photos and sweetly greet each other though they are now with different people. Both their careers are also steadily going upward so a great credit score should be expected from both Hollywood stars.
Kaley Cuoco & Johnny Galecki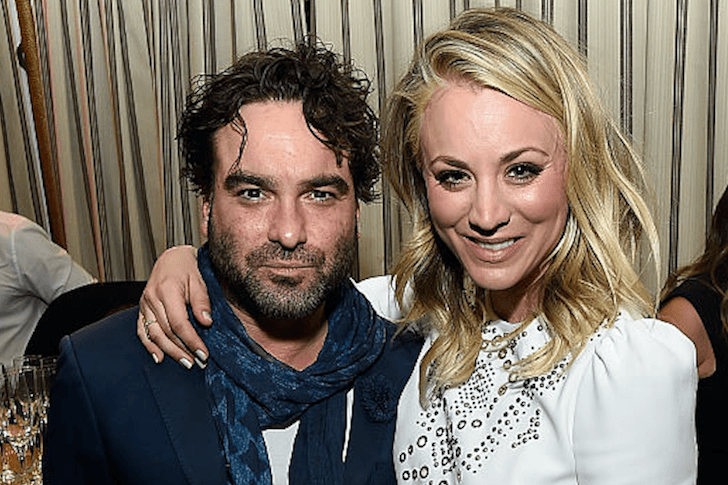 Big Bang Theory stars Kaley Cuoco and Johnny Galecki played the on-screen lovers Penny and Leonard. However, the two celebrities actually dated each other for real for two years as the TV series continued. The pair started seeing each other in 2007 and after a relationship that they tried to keep very private, they broke up in 2009. In one interview, Cuoco said to CBS Watch that she found their relationship to be great and though that was the case, they didn't tell other people about it and they didn't go out together either. They felt that doing so would ruin what they had so they kept their love story to themselves.
Although they broke up, they still remain to be good friends as they still worked on the show for years to come. The whole production knew about them, and when they broke up, Chuck Lore, the creator of the show actually wrote more intimate scenes for the both of them to tease them. Seeing that they both stayed on, their financial advisers must really be busy handling their earnings from the show.
Jennifer Garner & Ben Affleck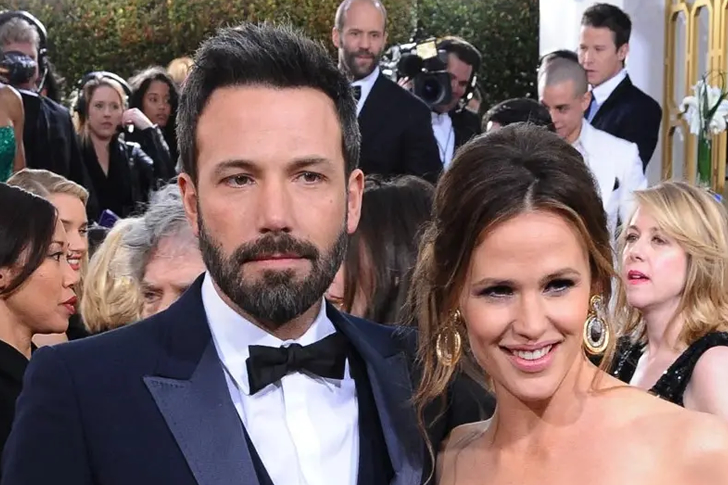 Jennifer Garner and Ben Affleck used to be one of the greatest power couples in Hollywood. The pair told the world about the devastating news in 2015 and made it official with the lawyers in 2018. In an interview with Diane Sawyer on Good Morning America, Affleck opened up about his marriage and breakup with Garner. He said that it was such a painful and emotional experience when they both called it quits. He said that it's happening meant that he wasn't the person that he thought he was. Coming from a broken family as well, Affleck didn't want to end up in a marriage gone wrong as well. As they have kids together, he also thought about their welfare a lot.
In a 2016 interview with Garner, on the other hand, she said that the public should never hate Affleck for her because she didn't hate him. The two are now co-parenting their children.
Courteney Cox & David Arquette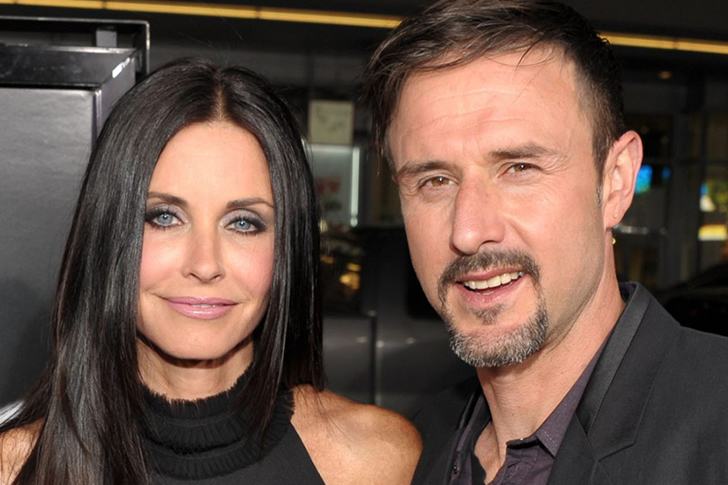 Scream stars Courteney Cox and David Arquette were once married. They started dating after the release of the film that they shared and worked on. After seeing each other for three years, they got married in a huge wedding ceremony that was attended by so many celebrities and big personalities. Five years later, they welcomed their daughter Coco into the world. Their relationship felt like a dream at some point but it went downhill along the way. They announced that they were moving on from the relationship in 2010 and officially parted ways in 2013, although sources say Arquette was hoping for them to get back together for a while.
The two apparently had very different personalities and it was a dream for Arquette to have Cox notice him at the time. Soon, his investment in a burlesque nightclub, his title as a WCW World Champion, and his involvement in a rap-metal band did not look great anymore. They both just admitted to having grown apart from each other.
Kate Hudson & Chris Robinson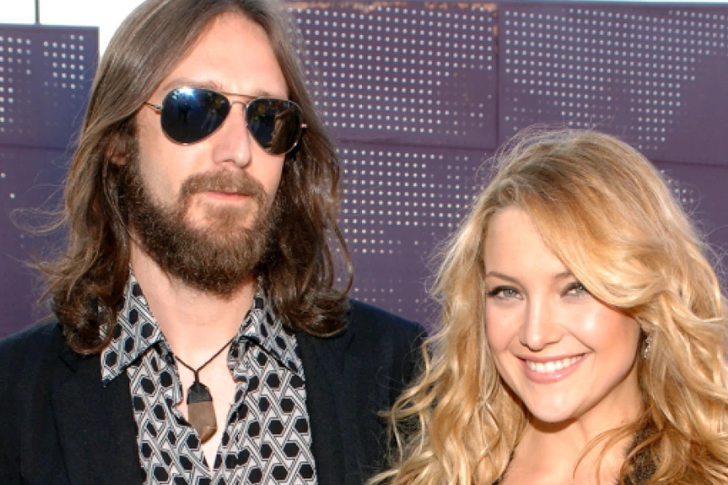 Actress Kate Hudson used to be married to Chris Robinson, the star of Black Crows. However, things didn't go as planned and they ended up breaking up after a while. The pair met and immediately hit it off. Hudson was only 21 years old when she decided to move in with Robinson only a few days after meeting the guy. In the same year – New Year's Eve 2000 – Hudson got married to Robinson. She said in an interview that their relationship was very passionate and that it got quite explosive once in a while.
They had their kids Ryan and then Ryder during the marriage but they both decided to move on from each other in 2006. Initially, they had to hire lawyers because Robinson wanted full custody of Ryan but they agreed on co-parenting both kids after a while. Until now, they are helping each other take care of their children though they are with other people already.
Taylor Swift & Tom Hiddleston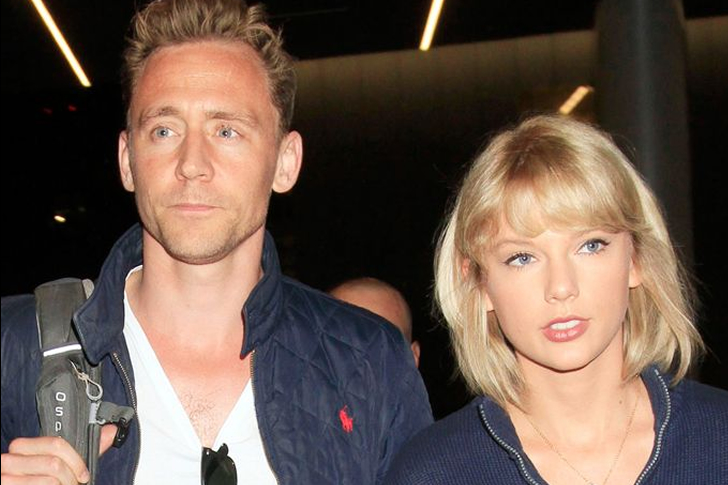 Singer Taylor Swift and actor Tom Hiddleston actually dated for a few months for a time. They were very much in love with each other to the degree of bringing each other to meet their parents. Although the two had a great relationship privately, Hiddleston apparently wanted to go more public than they were.
According to sources, it was Swift who broke up with him because she wasn't comfortable with public displays of affection. She knew how it was from past experiences and she didn't want to go there again. Other than this argument, the two were also very busy with their schedules. Their careers were soaring and they both had to work a lot. On top of his, they were diving in so fast into the relationship. They met each other's parents after a few weeks when they started dating.
Jermaine Dupri & Janet Jackson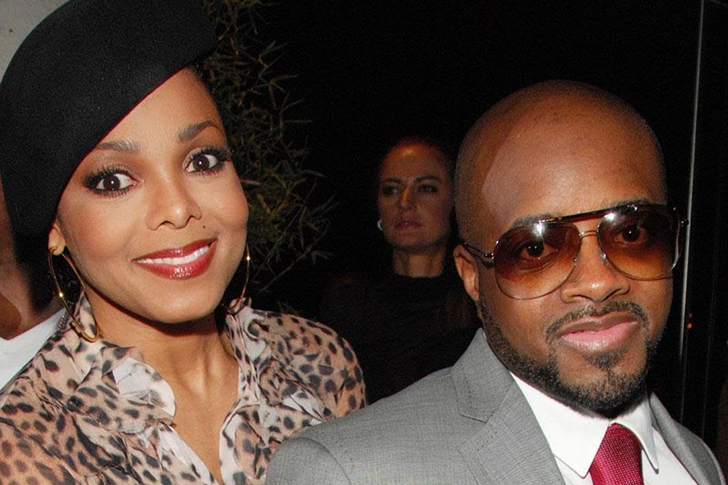 Janet Jackson is one of the biggest names in Hollywood. She and her brother, Michael Jackson are among the royals in the music industry. Not only did she make a solid investment in her career, but she also spent some of her time, effort, and love on former boyfriend Jermaine Dupri. Unfortunately, after spending 7 years together, the two both decided to call it quits.
Jackson and Dupri remain to be one of the most intriguing couples of all time. Even though their relationship ended way back in 2008, both of them still seemed to open up about their previous love story from time to time. The beautiful singer recalled when she first met the producer, which was backstage in one of her concerts. She immediately thought he was cool, and unsurprisingly, so did he. Their chemistry took off not long after that as Dupri said he shall see Jackson again. She also gave a recap on an interview about how they called it quits.
Avril Lavigne & Deryck Whibley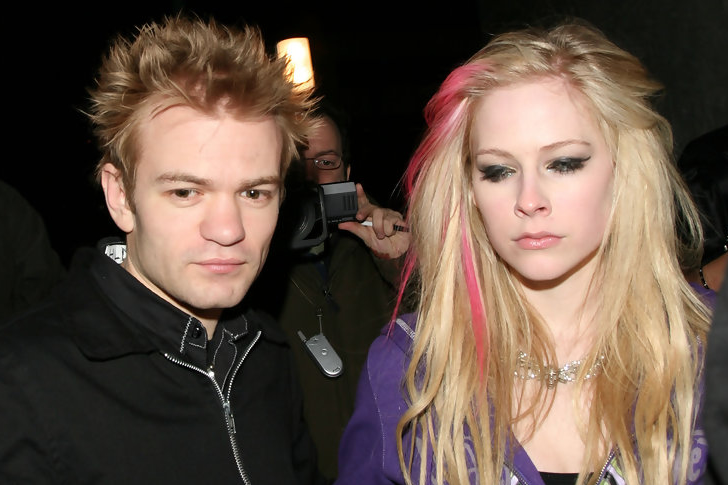 Avril Lavigne and Sum-41 frontman Deryck Whibley were once married. Some people tend to forget their marriage since it happened so long ago and while the pop-rock princess was still so young. Today, even when they're no longer together, Whibley and Lavigne always give each other compliments and credit for having each other's backs and being able to go through tough times together in the past.
The two started dating when Lavigne was 19 years old, but they were already friends when she was 17. The beautiful blonde fashion icon revealed that she wasn't so easy to be pursued back then. Not because of her attitude though, but because of her bodyguards and how strict her guardians were. Whibley never gave up and that's what struck her the most. No wonder most of the songs on her second to the last album were about her former husband.
Prince Harry & Cressida Bonas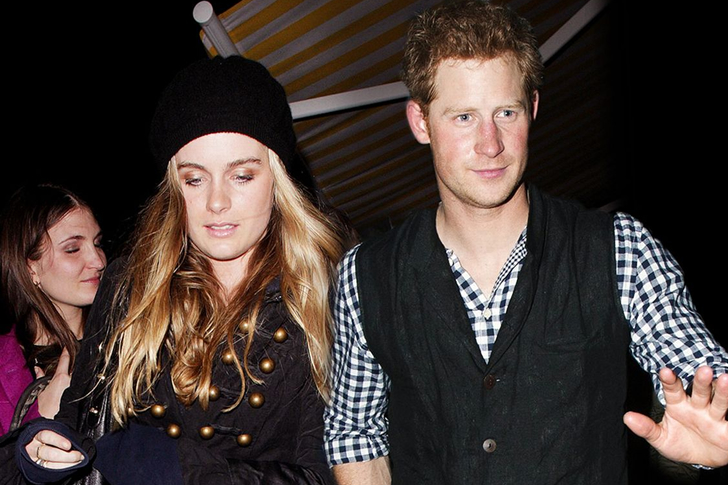 Prince Harry was linked to quite a few women, credits to his charm and his royal gorgeousness. He is mysterious and free-spirited, and he was the most eligible bachelor before Meghan Markle forever took him off the market and left all of the other ladies crying.
However, before Markle, he had his fair share of former girlfriends. Perhaps one of Prince Harry's most controversial relationships was with actress and model Cressida Bonas. The two were truly serious, and even though we might have heard some comments from Bonas saying that Prince Harry was a bit obsessive, there is no denying that they had real chemistry. We're glad that there is no negativity surrounding the two anymore. Apparently, it was Princess Eugene who introduced the two in 2012. Prince Harry was heartbroken when he and the beautiful blonde called it quits a few years later since even some of his friends and family think that Bonas is the most suitable to be his wife.
Vanessa Hudgens & Zac Efron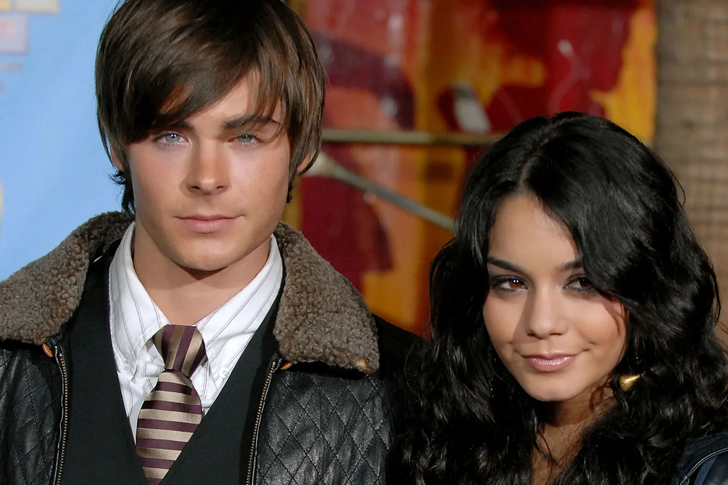 Highschool Musical takes all the credits for the love story of one of the most favorite couples of all time. Vanessa Hudgens and Zac Efron, otherwise known as "Zanessa," were like John and Olivia or Ann and Elvis. They were one of the celebrity dream couples on screen who fell in love and stayed together for a long time off-screen.
The two dated from 2006 to 2011, and there were rumors that because of Hudgens's controversial photos, Efron wasn't able to recover and that's why the two broke up. There were also rumors that their co-star Ashley Tisdale was to blame. However, as many as these fans' theories are, Hudgens and Efron both said that they just grew apart and decided to part ways together while on a vacation. After Hudgens's split with boyfriend Austin Butler, Efron was urged by fans to take his former girl out. Sadly, he didn't do it, so we can just make do with what the actress recently posted – a meme of Gabriella and Troy on social media.
Johnny Depp & Winona Ryder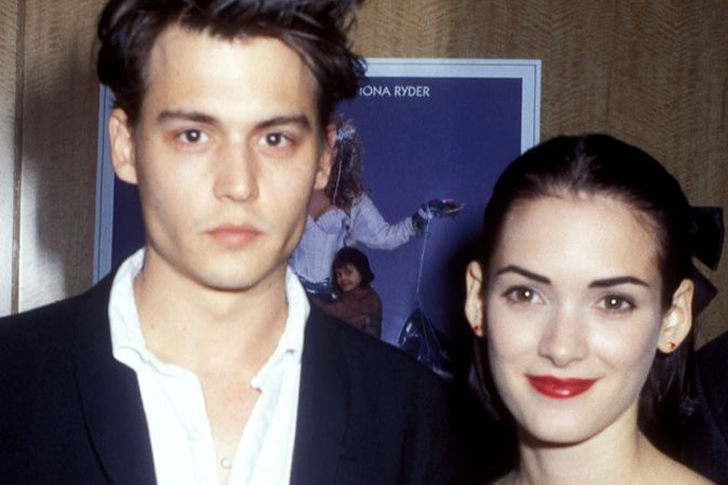 Johnny Depp and Winona Ryder represent the romance from the '90s. Together, they were an icon. Individually, they are still both icons. Their relationship remains to be one of the most famous love stories of all time.
At both a very young age, clearly, the two made an investment in their relationship, but sadly, it didn't turn out what people had hoped for. The two were engaged and fans thought their dreams had finally come true only to have found their dreams crashing when the two called it quits after 3 years of dating. "Jinona" was the most envied couple of their era, and even had his arm inked with "Winona Forever". The two were inseparable that it was noticed how the actor was never the same after the breakup. She admitted that she was embarrassingly heartbroken after they split. The two remain good friends and Ryder even defended her former boyfriend with what's been going on with Depp and Amber Heard recently.
Debra Messing & Daniel Zelman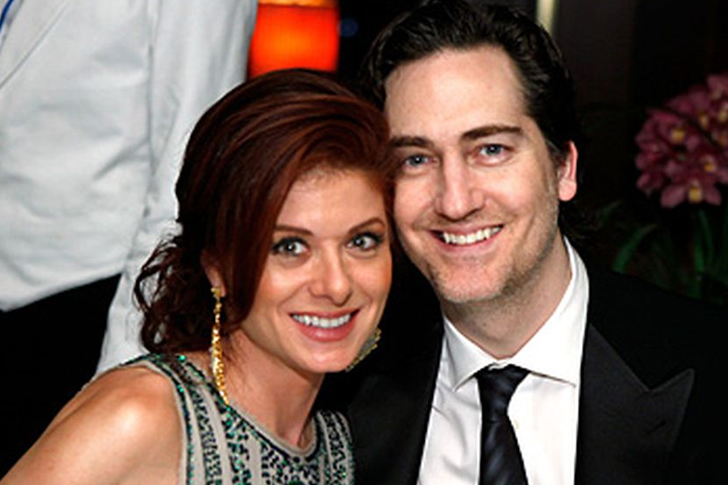 Debra Messing is a true gem in the movie industry. She once dominated the world of romantic comedies from TV shows to actual films. The red-headed beauty also has her own investments when it comes to beauty and believes that she doesn't need any surgeries to look beautiful as she ages, even when there was a time when people were suggesting she get a breast implant. Messing was married to Daniel Zelman from 2000 to 2016. The two have one child together, Roman Walker Zelman.
The good news is that these two remain supportive of each other even after they officially end things with their marriage. After all, being married to the same person for ten years is already a solid foundation of love and friendship. Whatever happens next for these two, we can only wish them the best of their future.
Ryan Phillippe & Reese Witherspoon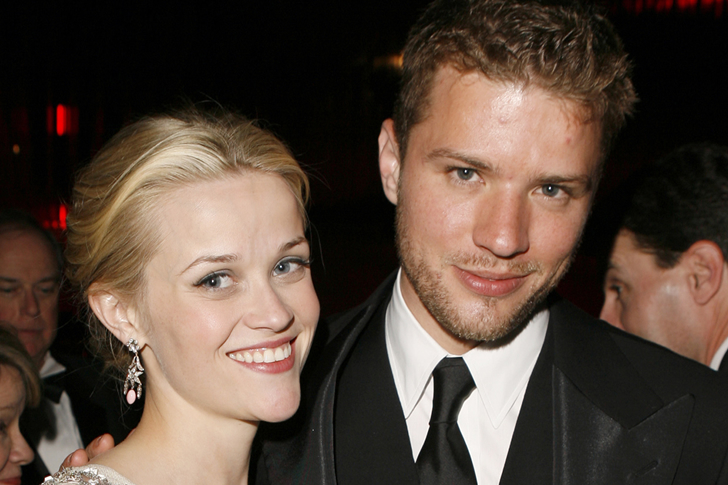 Ryan Philippe and Reese Witherspoon are both icons from the '90s. Witherspoon is one of the greatest actresses of all time. She clearly has a lot riding on her career and personal life since she has been working non-stop. She made an investment in her career, showing the world her talent and skill, as well as pouring out her time and effort.
For her personal life, one of the most famous relationships this blonde had was with co-star and handsome actor Ryan Philippe. The two actually got married and it lasted for a whole seven years. They eventually ended their relationship way back in 2006. In 2008, they made things a bit more official and that's when they were both legally single again. The two have two children together, and today, we're glad that everything seems to be fine between the two.
Hilary Duff & Mike Comrie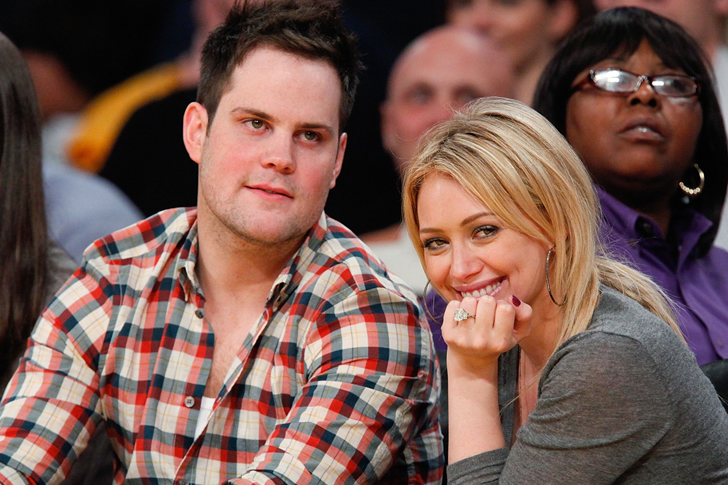 One of the most talked-about celebrity weddings in the decade was Hilary Duff. The Disney star came a long way from singing with sparkly outfits. All credit to her wise way of living, she is probably one of the healthiest child stars who came out of Disney. She recently gave us the privileged to take a sneak peek at her home through AD.
Professional hockey player Mike Comrie started dating Duff in 2007 and the rest was history. Their fast-paced romance endured and the two tied the knot. Unfortunately, their marriage didn't work out. However, they practice a great and healthy friendship even though Duff has remarried and Mike has moved on. They have been on their best co-parenting habits ever since their separation and so far, things are going pretty smoothly. On some holidays, their families are seen still very close and would even celebrate events together in one place as one big happy family.
Miranda Kerr & Orlando Bloom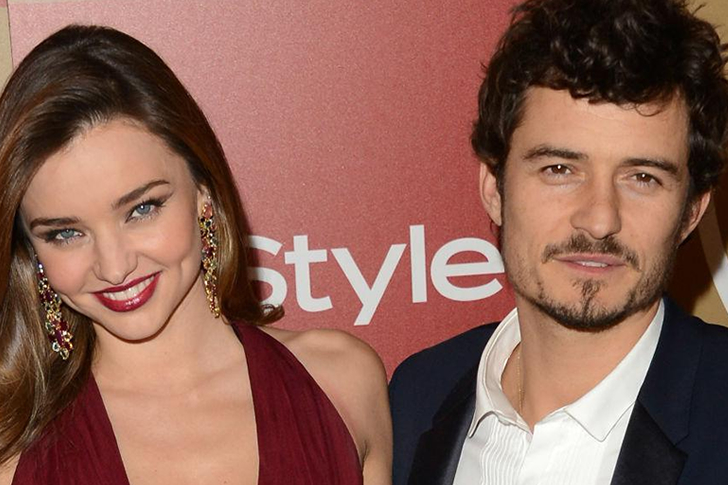 Miranda Kerr and Orlando Bloom were once the most envied celebrity couple of all time. The supermodel and the famous actor had love at first when they met during a Victoria's Secret fashion show. They were perfect for each other and were both willing to make investments in their relationship
However, things didn't turn out so well for their marriage as they have both decided that the healthiest way for their family is to finalize the separation. Kerr admitted that even though the separation was necessary, Bloom was fair to her when they were together because when he had the time, he'd spend it with her and their son. Now, Kerr is married to Snapchat founder Evan Spiegel and they have a child, while Bloom is also settling down with his fiancée and pop superstar Katy Perry, also with a child.
Kendra Wilkinson & Hugh Hefner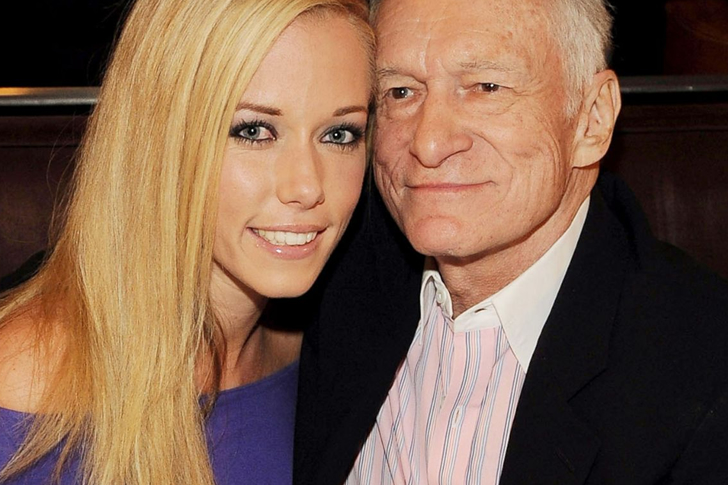 Hugh Hefner was the head of a successful magazine and brand while Kendra Wilkinson, formerly Baskett, was a supermodel. The first time the two met they automatically felt butterflies, and despite the huge age gap, they fell in love.
When Hefner passed away, half the entire Hollywood community mourned along with Wilkinson. The blonde bunny was devastated because even though things never worked out well when Hefner was still here, he was a part of something special, especially in her life. Eventually, she broke her silence on his death and said in an interview that she wanted the world to know how much love she had for him. She also added a few compliments of how awesome of a man Hefner was. She even pointed out some of the concerns and rumors about their relationship when he was still alive.
Miley Cyrus & Cody Simpson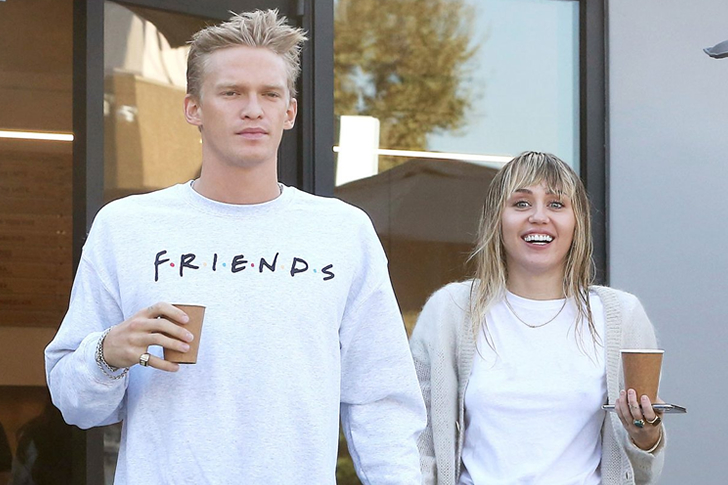 Miley Cyrus is one of the most successful and most famous artists of today. She was famous for her Disney roles and movies. She also has one of the most unique voices of all time. Not just that, her personality and style are also very unique and bold. She has a confidence level beyond compare and being true to herself and her career is one of the most admirable things about Cyrus. She has been in the middle of controversies left and right, but credits to her, she remains real and stands up for what she wants.
After her separation from former husband Liam Hemsworth, she started a relationship with Cody Simpson. According to her, her relationship with Simpson was something she's waited for all along. It's the same for him as he also had a huge crush on Cyrus growing up before they got together. Unfortunately, after one year of being inseparable, the two have called it quits. As blunt and vocal as she is, Cyrus admitted on her live session on social media that it just happened one morning that she and her boyfriend were no longer together.
Jennifer Lopez & Marc Anthony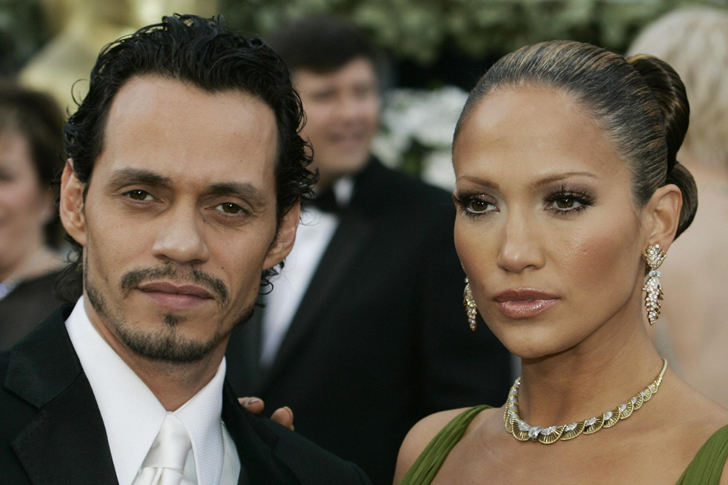 Jennifer Lopez and Marc Anthony both share a passion for singing. The music industry has to have credit for how these two got together, and despite starting as a whirlwind romance, they ended up getting married, staying together for years, and ending up with two beautiful children.
Lopez is one of the biggest names in the history of Hollywood. She is a triple threat, a diva, the greatest dancer who's ever lived, and so much more. In fact, she is a living legend. Anthony and Lopez were one of the most famous couples of their time. They also had more things in common than just music, since they both represent the Hispanic Latin community. However, things got a little bit toxic and even the prettiest woman ever started to not love herself. Their marriage ended in 2011 and as far as they're concerned, their friendship as well. They had struggled a lot in the beginning, but time really does help. Now, they are c-,parenting their twins and are friends again. Lopez is also happily settled with the star athlete and the most supportive fiancé ever,Alex Rodriguez.
Ashlee Simpson & Pete Wentz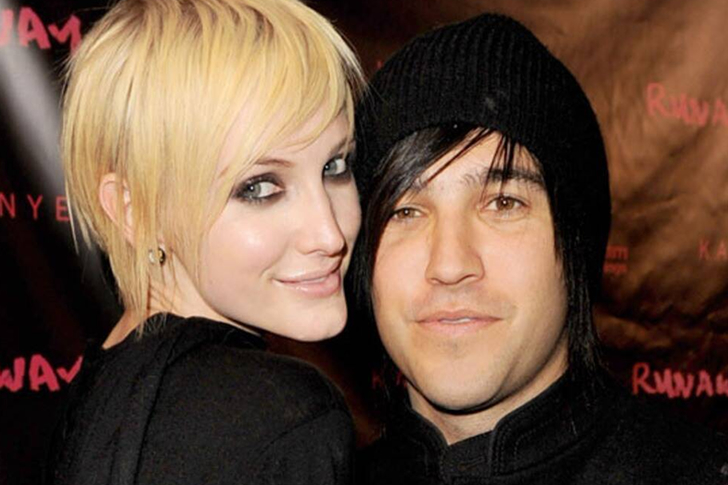 Ashlee Nicolle Ross-Næss is the younger sister of Jessica Simpson. Pete Wentz is the bassist of the hit band Fallout Boy. Together, these two make a cute couple. With the same sense of style and the same passion for music, the two hit it off real quick and eventually made an investment in a lifelong relationship.
However, things started to fall apart, and it was Wentz who got the hint that their relationship wasn't as lasting as he'd hoped it would be. He said at the time, he didn't know who he was anymore. He started to wear the same clothes and have bad hygiene. He even pointed out the fact that his band's hiatus got him even more depressed with the same life cycle. He even said that he felt sorry for the way their marriage ended since they have an awesome kid who loves to travel with him on tour so much. However, it was necessary since they both lost their identity.
Michael C. Hall & Jennifer Carpenter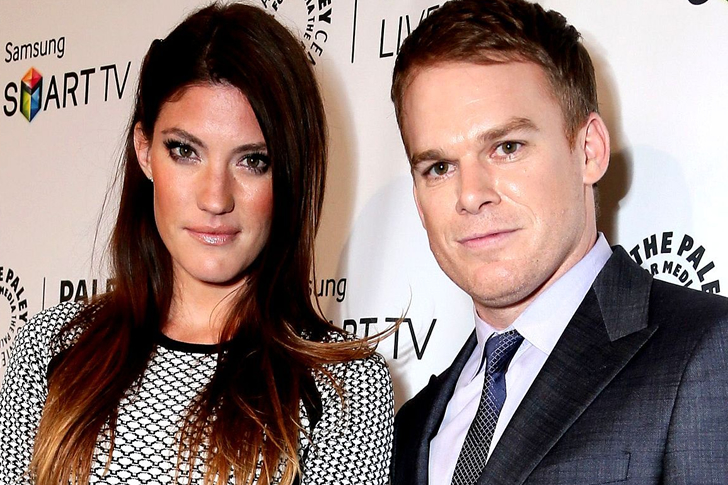 Jennifer Carpenter is a talented actress, and credits to her brilliant performance in The Exorcism of Emily Rose, she has gained a lot of Hollywood projects and offers, mostly thrillers and suspense. Eventually, she landed a role in the long-running TV show Dexter. Did you know that she actually started off in romantic comedies and chick flicks? We have to say, her performances were all great, whatever role she portrays or whatever type of movie she is in. She was unforgettable in the classic comedy White Chicks!
For her personal life, she and Michael C. Hall met on the hit show Dexter, and while they played siblings on the show, in real life, they were actually married. For a short while there, they lived happily ever after. However, it was cut short and only lasted until August of 2010. As both professionals, the two decided to continue working together despite their marriage ending, and they were able to make it work. Rumors are in that the TV show will return in the year 2021.
Nina Dobrev & Ian Somerhalder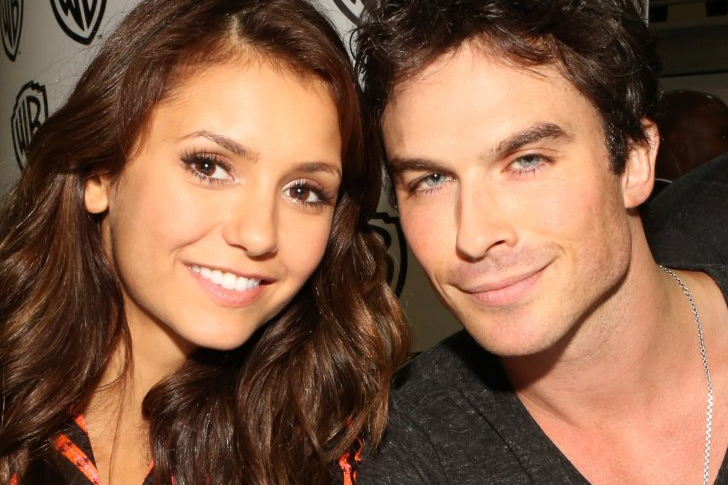 Nina Dobrev and Ian Somerhalder, otherwise known as "Delena", were two of the most promising actors from the 2010s. Delena comes from their characters'' names, Damon and Elena, on the hit TV show The Vampire Diaries. Fans were thrilled when the two started dating in real life. Dobrev even admitted that she could only keep her feelings to herself for so long, even though she wanted to keep things on a professional level with her co-star. However, she wasn't ready for marriage and all the investments she has to make along with it. After 3 years of dating, the couple split during the 6th season of the hit vampire show. Shortly after their separation, Somerhalder began seeing Nikki Reed. Reed also played a vampire in the famous Twilight saga. What are the odds, right? The two got married in 2015 and have one child together. Dobrev, on the other hand, has been dating professional snowboarder Shaun White since last year.
Brad Pitt & Gwyneth Paltrow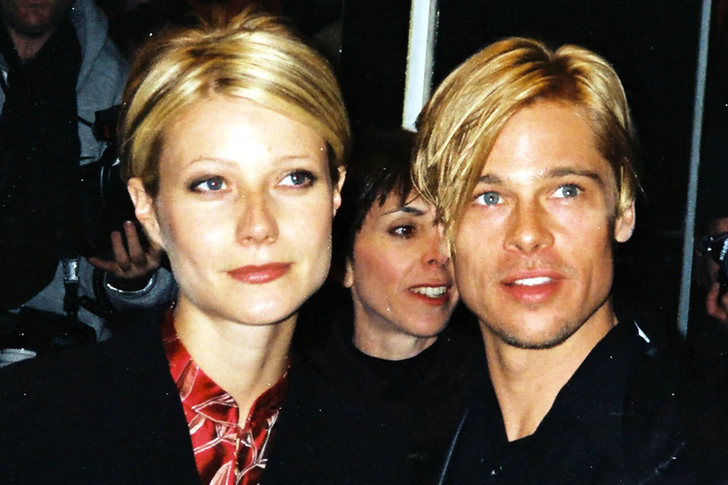 Award-winning actors Brad Pitt and Gwyneth Paltrow have always been in the news since the beginning of their careers. Aside from their success in movies, they were once among the golden couples of Hollywood during the '90s. The two began dating in 1994 and got engaged. However, they went their separate ways in 1997. Paltrow has been quoted as saying her relationship with Pitt taught her to be more private when it comes to her romantic relationships. We can't blame her! Pitt is one of the most handsome actors in the world. Not only does he have a charming face, but he is also the recipient of many awards, which we can credit to his outstanding performances. Paltrow is a renowned singer, actress, entrepreneur, and author. She is known for her work in Shakespeare in Love, which earned her an Academy Award for Best Actress.
Mila Kunis & Macaulay Culkin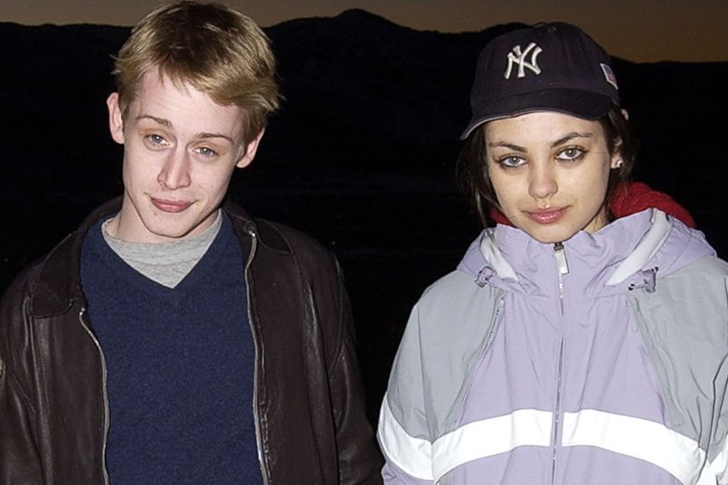 Child actors Mila Kunis and Macaulay Culkin were in a relationship for 8 years, but not many people know about their shared history. They began dating in 2002 and have been very private about their lives since. Kunis was 18 years old back then when she was linked to the Home Alone actor, who was 21 years old at the time. The actress said that their romance made a significant impact on her life.
Kunis is a renowned actress who started at only seven years old. While attending acting classes, an agent discovered her talents and the rest is history. She gives credit to her skills for helping her land her breakthrough role as Jackie Burkhart on TV series That '70s Show when she was just 14 years old. While her career is flourishing, her ex-partner, Culkin, is a musician, actor, and podcaster. He is one of the most successful child actors from the '90s.
Michael Jackson & Lisa Marie Presley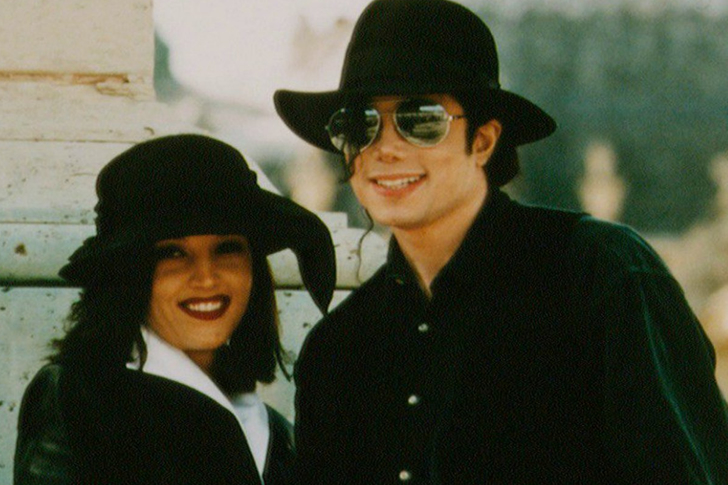 The King of Pop Michael Jackson was lucky to have Lisa Marie Presley once in his lifetime. They both had similar childhoods, being born to famous families. Jackson's life changed after his family's group become widely acclaimed. He went on to have a successful solo career. Presley grew up under the spotlight, thanks to her father, the King of Rock n' Roll Elvis Presley, who attained huge musical success even before she arrived. The former couple met when Presley was just seven years old, but their actual relationship began when she was 24 and he was 34. The duo started dating in 1992 but kept it private. In 1994, they went public with their relationship when they tied the knot. With Jackson's success and Presley's inheritance, it is clear that neither of them needed any personal loans to pay for their wedding. Unfortunately, the couple separated after a year of marriage.
Jennifer Lopez & Ben Affleck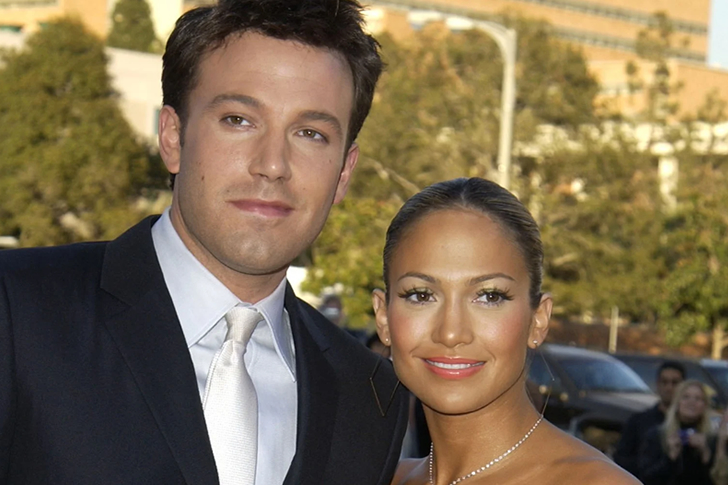 Prior to having J.Lo's current relationship with former baseball player Aaron Rodriguez, there was Ben Affleck. The Caped Crusader actor is one of the greatest actors in history and has proven his worth in the industry. He attained many awards, such as three Golden Globe Awards and two Academy Awards. His ex-partner, J.Lo, is a prominent singer, dancer, and actress. Her career started In Living Color as a Fly Girl dancer. Lopez is the first Latin actress to earn more than $1 million in a single movie. Likewise, she established herself as one of the to-paid actresses in the world. She is a pop culture icon, credits to her outstanding skills and talents. Jennifer and Ben's whirlwind romance, dubbed by the media as Bennifer, was nearly 20 years ago but remains one of the most unforgettable couples in Hollywood history.
Khloe Kardashian & Lamar Odom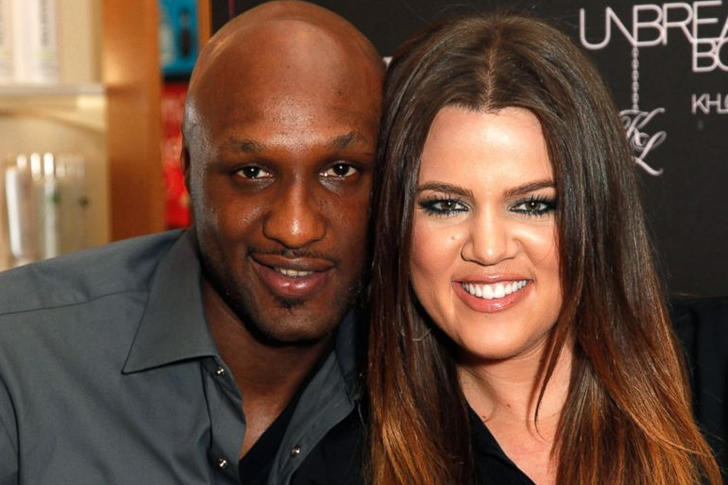 Before the whole Kardashian family reached global fame, Khloe Kardashian already established her name in showbiz in 2009 when she got married to Lamar Odom after knowing him for just a month. The couple even had their own reality TV show that chronicled their life as a married couple named Khloe & Lamar. The two were married from 2009 to 2013 before they decided to call it quits. With the help of an attorney, they separated amicably and are now dating other people.
The former NBA player is now enjoying his retirement after overcoming some personal struggles. In 2011, he became the NBA Sixth Man of the Year and continuously received honors for his performance. Kardashian is a media star who has several retail businesses and joint ventures with her sisters. She has launched various perfumes, clothing lines, and recently released a book.
Katie Holmes & Tom Cruise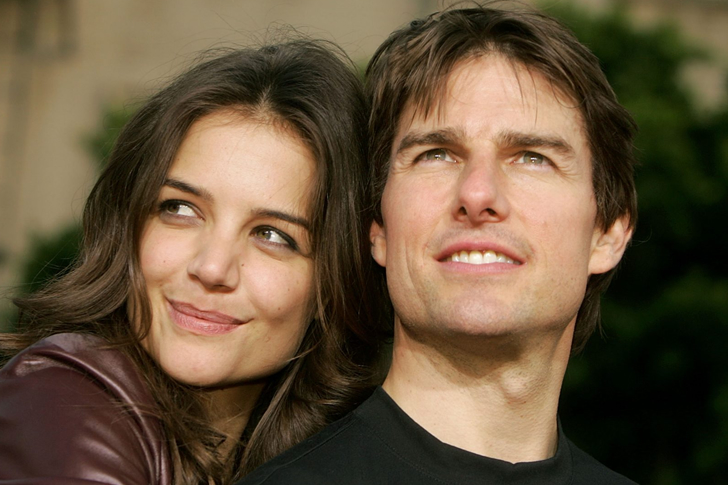 One of the most iconic couples of Hollywood is Katie Holmes and Tom Cruise. The duo's relationship was considered a hurricane, from a swift engagement to a shocking separation. Katie and Tom started dating in April 2005 and were engaged seven weeks after their first meeting.
The actress gained recognition for her role as Joey Potter in Dawson's Creek and became a prominent star ever since. Cruise is one of the highest-paid actors in history, having starred in multiple blockbusters such as Top Gun, Rain Man, Risky Business, and the Mission: Impossible franchise. He received different awards for his performance in the industry, including three nominations for Academy Awards and three wins at the Golden Globe Awards. The two were married for six years and share a daughter named Suri. In 2012, they legally separated with the help of their lawyers.
Jessica Biel & Chris Evans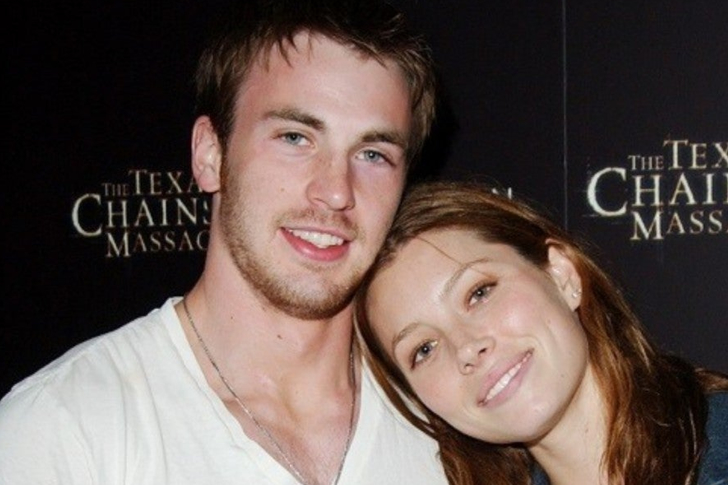 Prior to Jessica Biel's present marriage to actor and singer Justin Timberlake, she was once involved with Chris Evans. Biel is a talented actress with a magnificent career that spans nearly three decades. She initially started out as a vocalist before going into acting. At just 14 years old, she was already starring in a well-known family drama 7th Heaven. She went on to appear in box office hits, including The Illusionist, Blade: Trinity, Texas Chainsaw Massacre, and many more. Evans, on the other hand, is known for his portrayal of Captain America in the Marvel Cinematic Universe. The two dated on and off for five years from 2001 to 2006. Although the duo managed to keep things private, they still left a mark, and people cannot help but look back into their romance. Their romance almost led to marriage. They both give credit to their relationship for teaching them significant lessons. Kudos to this iconic ex-couple!
Kendall Jenner & Harry Styles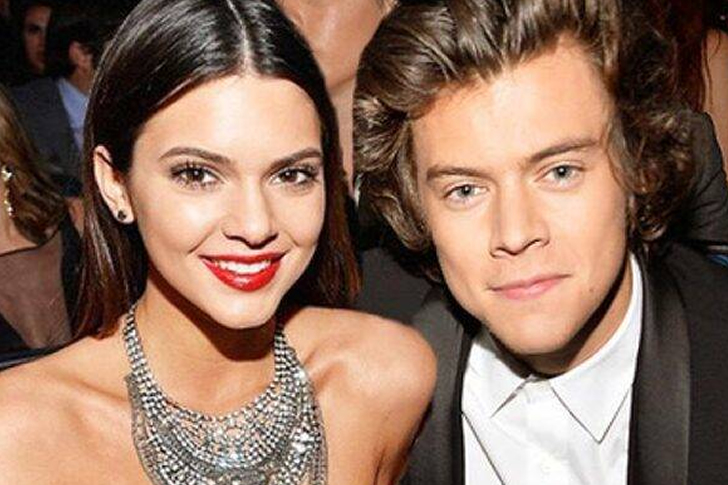 Supermodel Kendall Jenner and Harry Styles once dated back in 2013. The relationship rumors set about when they were spotted getting cozy on a yacht. Jenner has a fantastic career ahead of her. She is a fashion model and became known for her family's reality show Keeping Up With The Kardashians. To her credit, she is among the highest-paid models worldwide and has appeared many times in Victoria's Secret Fashion Show. Jenner is also known for endorsing big companies such as Marc Jacobs, Estee Lauder, Kar Lagerfeld, Fendi, and Calvin Klein. Styles, on the other hand, is a famous singer who gained recognition after being a member of the band One Direction. He is now a solo artist with two albums released so far. While Jenner and Styles' relationship was short-lived, we have no doubt they made an impact on each other.
Justin Bieber & Selena Gomez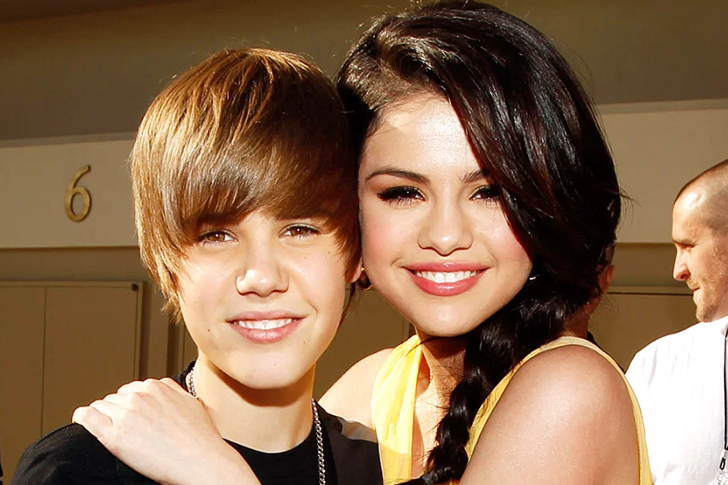 Every relationship is unique, and Justin Bieber and Selena Gomez's romance was certainly one-of-a-kind. We are talking about the seven years of whirlwind emotions. The pair started dating in 2010 and immediately captured their fans' hearts. Their relationship was dubbed Jelena by the media and their fans. Gomez is an actress, singer, and producer who rose to fame after starring as Alex Russo in Wizards of Waverly Place. She dominated the world by being a great actress and singer who has sold more than 22 million singles and seven million albums around the globe. Her songs became the theme song of many women, and later she was praised with a Woman of the Year award by Billboard. Her former boyfriend Bieber is also a famous singer who began his career after he was discovered on YouTube. They each have a net worth of massive millions and did not need any personal loans to live their respective luxurious lives.
Katy Perry & Russell Brand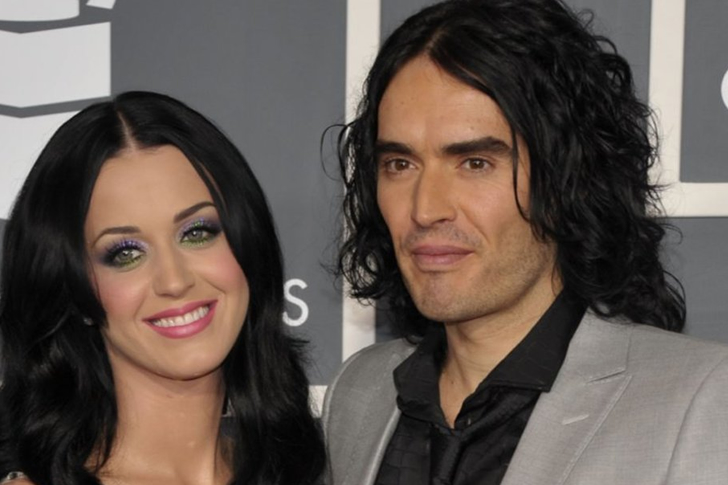 Katy Perry is one of the best-selling artists in the world. For many years, she dominated the pop music scene and became one of the top-paid singers of all time. Prior to the release and success of her album, One of the Boys, Perry released a studio album under her real name entitled Katy Hudson. When the album did not perform well, she ventured out to Los Angeles which turned out to be the best investment she ever made for her career. On the other hand, Brand is a renowned actor and comedian. In 2008, he got a supporting role in the romcom Forgetting Sarah Marshall, which launched him into stardom. Perry and Brand met on the set of Get Him to the Greek and they began dating months later. In 2010, the two got married. Unfortunately, their marriage only lasted a year.
Brad Pitt & Angelina Jolie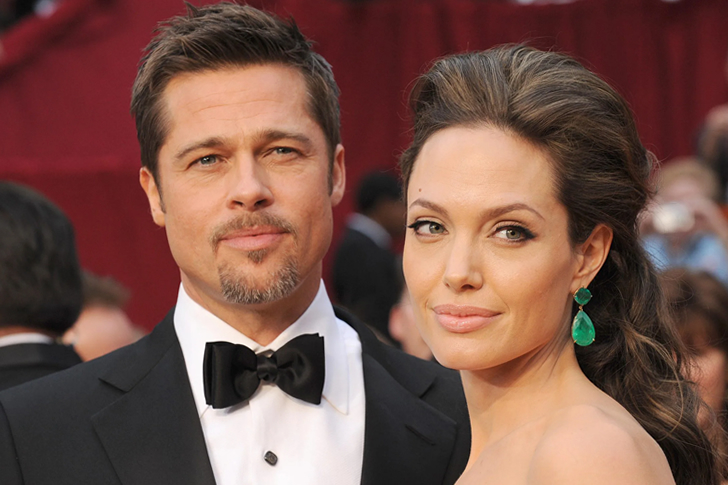 Hollywood has many love stories and relationships that did not work. Brad Pitt and Angelina Jolie were once Hollywood's most iconic couple. The two met while filming Mr. and Mrs. Smith. Though they denied their connection first, they later admitted that they fell in love during the movie's filming. Pitt is one of the best actors of all time. The degree of his skills and capacities is admirable, given he has proven himself through his many accolades, including two Academy Awards, three Golden Globe Awards, and a Primetime Emmy Award. Jolie is also an award-winning actress. She has been ranked as the highest-paid actress in Hollywood many times and has won numerous awards such as three Golden Globe Awards and an Academy Award. While it is unfortunate to see them separate, we're glad that they're doing their best for their 6 kids.
Johnny Depp & Sherilyn Fenn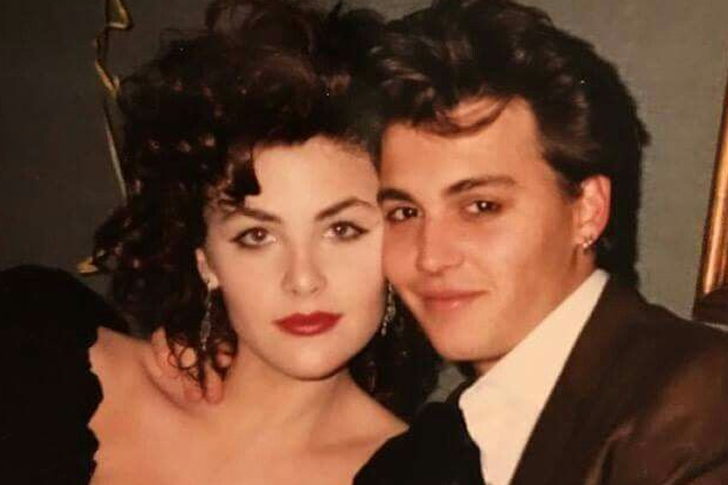 Before Johnny Depp got into high-profile relationship with iconic stars, the actor dated once Sherilyn Fenn. She is best known for her portrayal of Audrey Horne on Twin Peaks. Both Depp and Fenn met before they were famous. Their love story began on the set of Dummies and hit it off immediately. They dated for several years, with Fenn describing Depp as her first love.
The Pirates of the Caribbean actor has been nominated for Golden Globe Awards ten times. He gained a critical degree of fame after his exceptional portrayal in his films. He is considered as one of the world's biggest celebrities and no doubt in that. His former girlfriend Fenn received nominations for an Emmy Award and a Golden Globe Award for her performance on Twin Peaks. Aside from Twin Peaks, she also starred in films like Wild at Heart, Of Mice and Men, and The United States of Leland.
Alex Rodriguez & Cameron Diaz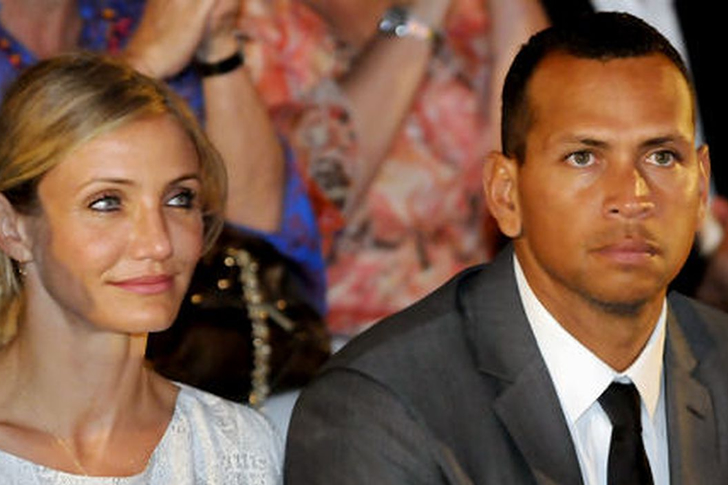 Alex Rodriguez and Cameron Diaz dated in the past. Their relationship began in 2009 and are always seen in public. During the Super Bowl, the former Hollywood starlet was seen feeding the Yankees slugger popcorn. Isn't that the sweetest? Rodriguez is a former baseball player who spent 22 seasons in Major League Basketball. Not only that, he is now a successful philanthropist and businessman. He does not need to apply for business loans since his earnings from his MLB career were massive. Diaz, on the other hand, is an award-winning actress. Although she has retired now, the legacy she left in the industry is still there. She was consistently among the highest-paid actresses in the world during her time and one of the greatest. She often appeared in comedy and romance films. The two dated for over a year between 2010 and 2011.
Taylor Swift & John Mayer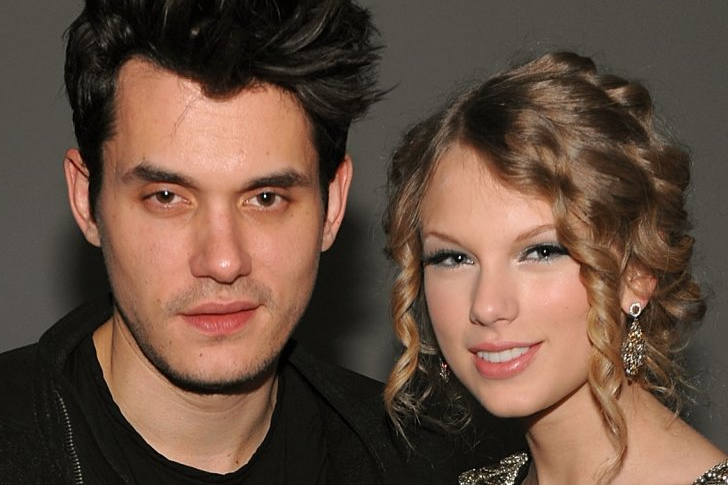 Taylor Swift is indeed one of the most successful singers in the world, having sold more than 200 million records worldwide. She is praised and adored by many people around the world. Her debut singles, Our Song and Teardrops On My Guitar, immediately gathered praise from fans around the globe. Most of her songs are based on her personal life, which gives more meaning to each word. The singer once dated fellow musician John Mayer. Despite the distinct age gap between the two, they dated for almost a year. Mayer is a renowned singer himself and has a successful career. Aside from his music career, he is also a writer, a host, and an avid watch collector, which he claims is valued in the millions. We hope he has insurance for his collection! He featured Swift on his track Half of My Heart. Following their breakup, Swift penned the song Dear John to discuss the breakdown of their relationship.
Britney Spears & Justin Timberlake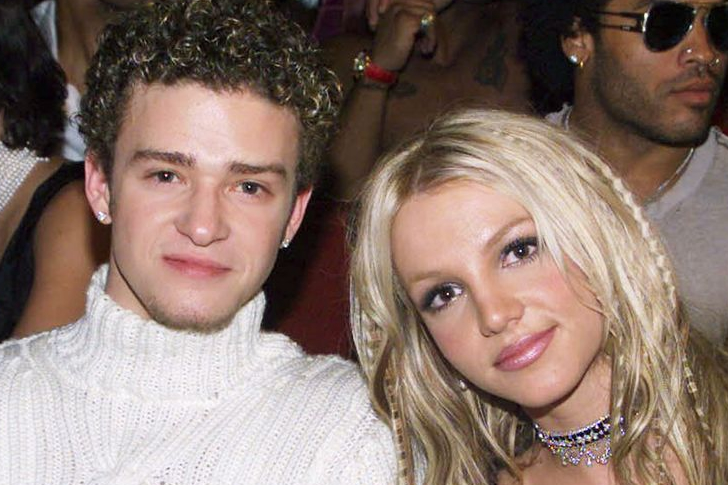 Two of the hottest singers in the world, Britney Spears and Justin Timberlake, were once a former couple. The duo's romance started as charming members of The Mickey Mouse Club when they were ten years old. It was seven years later when they realized their affection for each other and got into a romantic relationship. Both singers were focused on their budding careers when they started their high-profile love story. They dated from 1998 to 2002. The Hit Me Baby One More Time singer gives credit to Timberlake for being her first love. He taught her so much and Spears valued the lessons she learned from their relationship. Timberlake is now married to actress Jessica Biel, with whom he has two kids. Spears has two sons with her former spouse Kevin Federline and is in a relationship with dancer Sam Asghari.
Jennifer Lopez & P. Diddy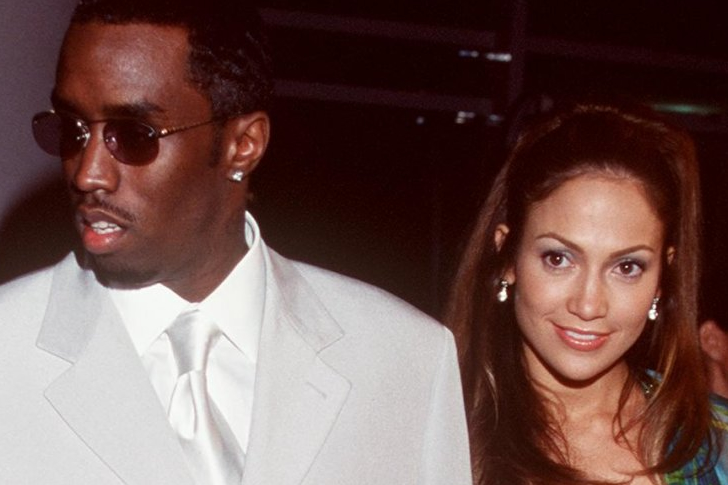 Jennifer Lopez seems to be in a better place now with her fiancé Alex Rodriguez. After several ups and downs in her life from her previous high-profile romances, the singer finally seems to be settling for real, carrying the lessons she learned from her past relationships.
Aside from Marc Anthony and Ben Affleck, Lopez once dated P. Diddy from 1999 to 2001. Back then, the couple was a perfect match – both glamorous and fashionable at the same time and fond of showing their affection for one another. However, their relationship eventually ended after Lopez felt that she was not compatible with the rapper in the long run. Now, Lopez is the mother of twins and seems to be living a life free of mortgages, while still building the family life that she sees fits her. Diddy, on the other hand, is allegedly dating Australian model Tina Louise.
Sandra Bullock & Matthew McConaughey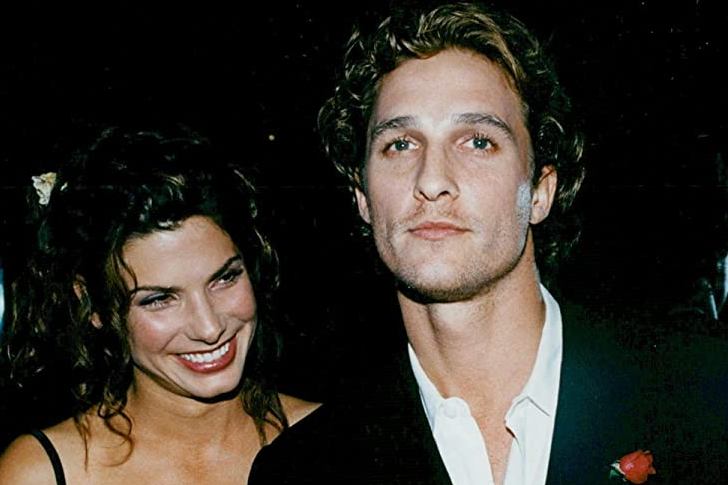 Up until today, Sandra Bullock and Matthew McConaughey have yet to confirm their past romance. News about their relationship sprung around 1996, just after they filmed their movie A Time To Kill. Bullock and McConaughey constantly denied their romantic involvement despite being seen hanging out together. Their affection during that time was also evident that everyone believed that they were together. Eventually, after two years, the couple seemed to have gone their separate ways. The cause of the breakup is unknown as they don't even acknowledge their relationship. What turned out to be a failed romance ended with a great friendship. To this day, the two are good friends. In fact, Bullock seems to be very close to McConaughey's wife, Camila Alves. As both actors moved on with their lives, their careers went up and so did their credit scores. Bullock managed to be one of the highest-paid actresses in the last decade, while McConaughey has starred in several top-grossing films.
Kim Kardashian & Kris Humphries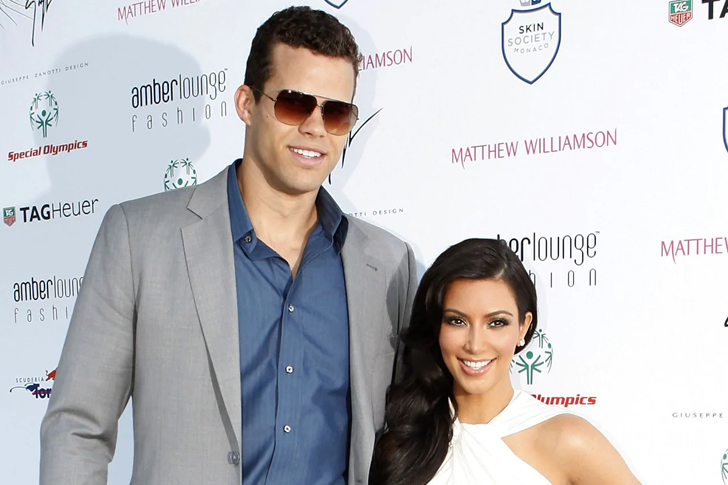 Remember when Kim Kardashian and the NBA player Kris Humphries got married? It was said to be the shortest marriage in history as it only lasted for 72 days. What seems to be a fairytale kind of wedding ended quickly and resulted in unfortunate events, especially for Humphries.
The former couple met in 2010 through a common friend. They hit it off immediately. In 2011, just after six months together, the couple announced their engagement, which took everyone by surprise. A few months later, they got married at a beautiful estate in California, with their wedding watched by millions of viewers. Kardashian later admitted that it felt wrong marrying Humphries and that she said yes due to the pressure at that time. Their relationship deeply affected Humphries's career and reputation. Thanks to their lawyers, their separation was finalized in 2013. Now, Kardashian has four kids with rapper Kanye West while Humphries is managing his burger-joint business.
Reese Witherspoon & Jake Gyllenhaal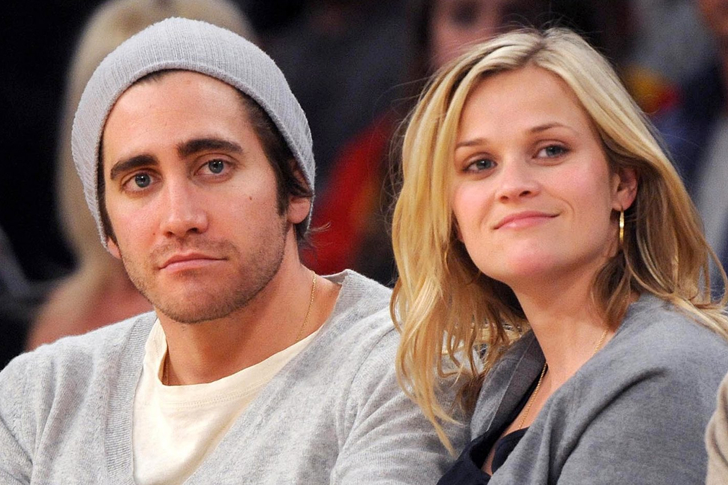 Reese Witherspoon and Jake Gyllenhaal were once a couple who dated from 2007 to 2009. It was just after her split from her first husband, Ryan Phillipe. While the rest of the world was still processing the separation of the iconic '90s couple, it seems like Witherspoon had already moved on to a certain degree.
The couple met on the set of their movie Rendition in 2007. Near the end of filming, the two developed a liking to each other that resulted in a romantic relationship. It seemed that their affection for one another was intense, as they continued seeing each other despite some negative media reports. After two years of dating, Witherspoon and Gyllenhaal ended their relationship, citing the actress' hesitation to commit to yet another serious relationship so soon after her public separation from Phillipe. She has been married to Jim Toth since 2011, with whom she has a son named Tennessee.
Heidi Klum & Seal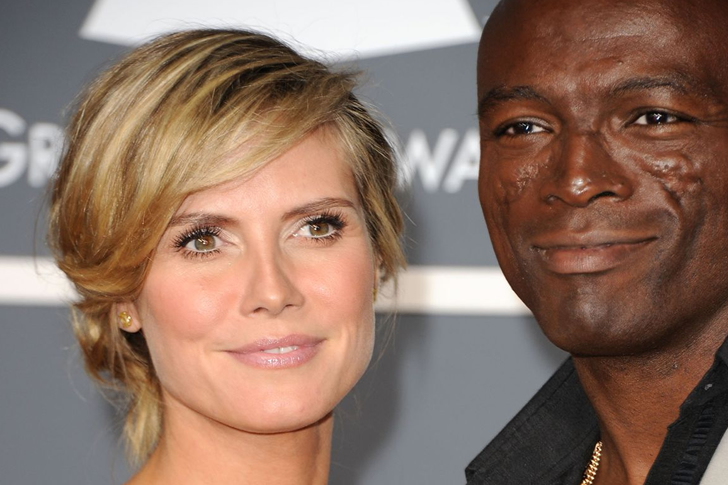 Heidi Klum and Seal's marriage was one of the most highly publicized and talked about relationships in Hollywood. Aside from their flashy public display of affection and avant-garde Halloween costumes, the couple seemed like they were in it for the long haul. Klum and Seal renewed their vows yearly during their anniversary and have four kids together, with Seal adopting the model's daughter from a previous relationship.
The couple first met in a lobby in 2004. There was an immediate attraction on Klum's part. Likewise, Seal fell for the supermodel's beauty, wit, and personality. After a year, the couple made their relationship binding in a solemn ceremony held on a beachfront. What was supposed to be a match made in heaven meets its end after seven years of togetherness. In 2012, the couple announced their split and called their lawyers to process their papers. Despite nasty rumors about their split, the couple remained civil for their children's sake. Klum remarried in 2018 while Seal is still looking for his match.
Tom Cruise & Nicole Kidman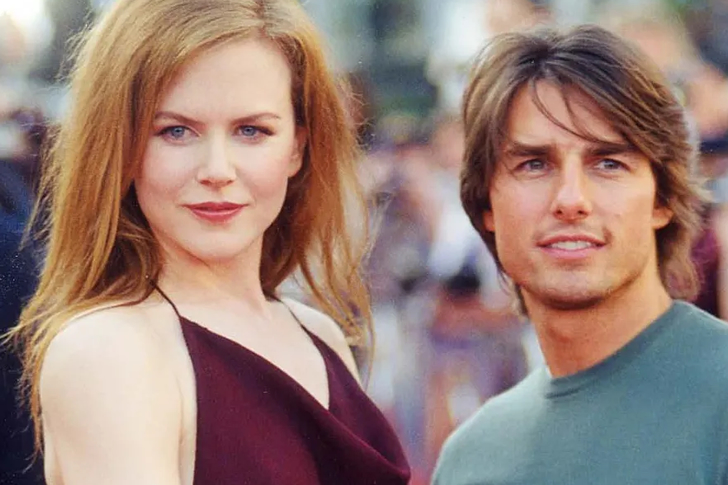 Tom Cruise and Nicole Kidman reigned as the best couple of the '90s. From being the hottest stars back then to being a power couple, they seemed unstoppable. Throughout their relationship, they were highly regarded for their seemingly long-lasting marriage, which is why it took everyone by surprise when the couple split after ten years of marriage.
The couple starred together in Days of Thunder in 1990. Kidman, who was just 23 years old back then, fell madly in love with Cruise, who was 28 at that time. The couple eloped in December 1990 and adopted two kids named Connor and Bella. In 2000, their perfect marriage crumbled when Cruise announced their separation. Several speculations went around as to the reason for their split, but the couple remained tight-lipped to this day. We're sure their separation was peaceful as they both had their own assets and investments.
Drew Barrymore & Justin Long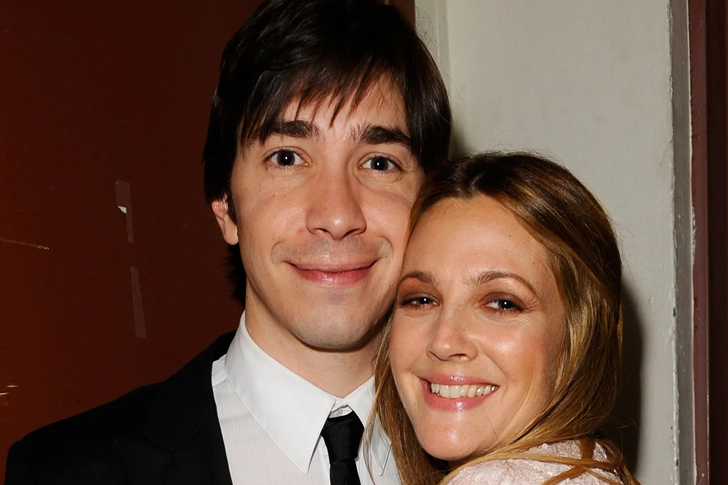 Drew Barrymore and Justin Long's romance might have been short and brief, but it left a lasting mark on many people. In fact, many are still wondering if they will ever get back together since they look good as a couple. Barrymore and Long started dating in the mid-2007. They starred in two movies, Going the Distance and He's Just Not That Into You. Despite ending their relationship in 2009, the two remain good friends until today. As a matter of fact, that is what sets the comedian apart from the rest of the guys that Barrymore dated. At one point, she even praised and gave credit to her former boyfriend. While we do not know whether the two will fall back into each other's arms, which is a possibility as they are both single now, we are happy that they are among the former couples of Hollywood who did not end up having bad blood.
Mandy Moore & Wilmer Valderrama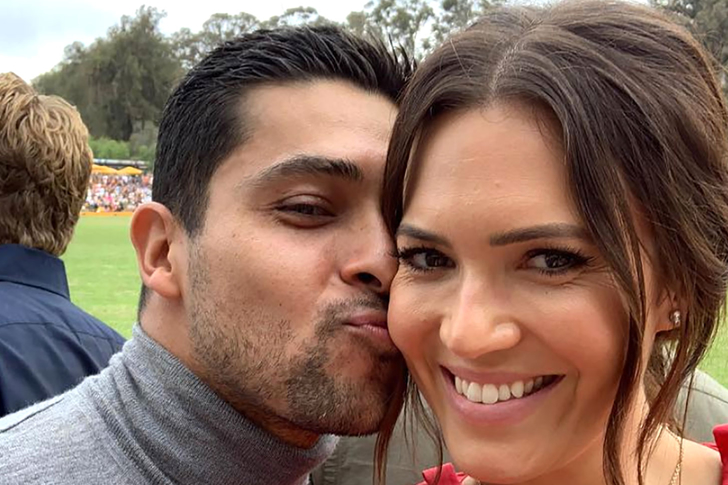 Mandy Moore and Wilmer Valderrama dated from 2000 to 2002. She was a recording star and just making her entry into the silver screen, while he was already starring in That '70s Show. Back then, Moore was only 16 and considered Valderrama her first boyfriend. They met during one of the singer's photoshoots for a magazine and immediately fell in love when electricity flew in the room. Moore has since found worldwide success after starring in films like A Walk to Remember, License to Wed, and Tangled. In 2019, she was awarded a star on the Hollywood Walk of Fame. Likewise, Valderrama continues to have a successful acting career and is currently starring on NCIS. The two remain friends, with the This is Us actress recently congratulating her former boyfriend on the birth of his daughter. Moore herself is expecting her first child with husband Taylor Goldsmith.
Jennifer Aniston & John Mayer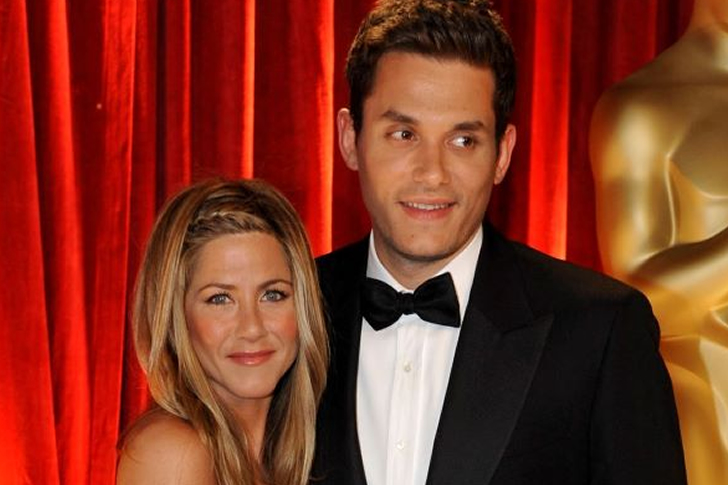 Jennifer Aniston might be of age already but she certainly doesn't look like it. For that reason alone, she is among the ladies of Hollywood who are ageless beauties. That is why the bachelorette seems to look the same age when she dated John Mayer over a decade ago.
The two dated in 2008, just a few years after Aniston and Pitt split. The two met at the 2008 Oscars party and started dating weeks later. The relationship was short-lived as they broke up just after a few months. They seemed to get back together and strutted down the Oscars red carpet together in 2009 before ending it for good. Aniston showed her maturity in handling relationship issues as she praised and gave him credit for their good, albeit brief, relationship. She even said that she loved him and cared for him still.
Michelle Williams and Phil Elverum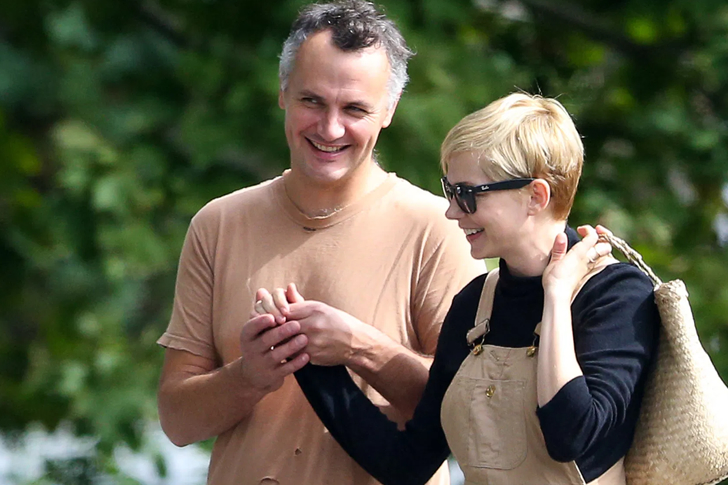 Sometimes, tragedy brings people together. When Michelle Williams' life was struck by tragedy in 2008, it somehow bridged her to Phil Elverum. The two met through a mutual friend. Not much is known about their romance since Williams is a very private person. The only time that the media knew about their relationship was when they were already married in 2018.
Like Williams, Elverum has a daughter too from his previous marriage. They seem to share a lot in common, but the marriage sadly didn't last. They called their lawyers to arrange their papers in 2019. The cause of their split is not known due to their privacy and unavailability to attend interviews. Williams mentions her willingness to fall in love again, which she did. Now, Williams is married to the award-winning director, Thomas Kail, with whom she recently welcomed a son.
Lady Gaga and Christian Carino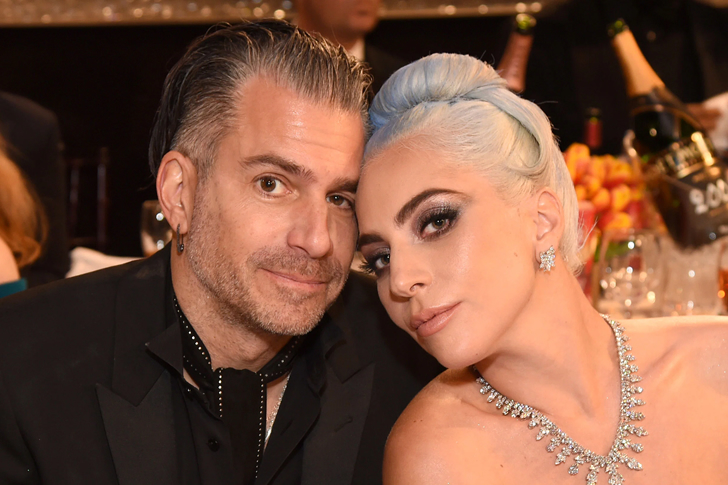 It was already 2 years ago since Lady Gaga and Christian Carino called off their engagement. Though the Poker Face singer has not yet named a new person in her life, the gushing story about her and her former beau still leaves the public wondering why their romance failed.
According to Gaga's reps, it just did not work out. It was in 2017 that the two were spotted hanging out romantically. Carino works with Gaga and other celebrities as a talent agent. After one year, the couple got engaged. They became very public about their relationship and often posted pictures together. The couple bid farewell to each other days before the Oscars in 2019. That night, Gaga's acting skills were given credit as she was nominated for Best Actress for her performance in A Star is Born. She eventually won the Best Original Song Award for the same film.
Solange Knowles and Alan Ferguson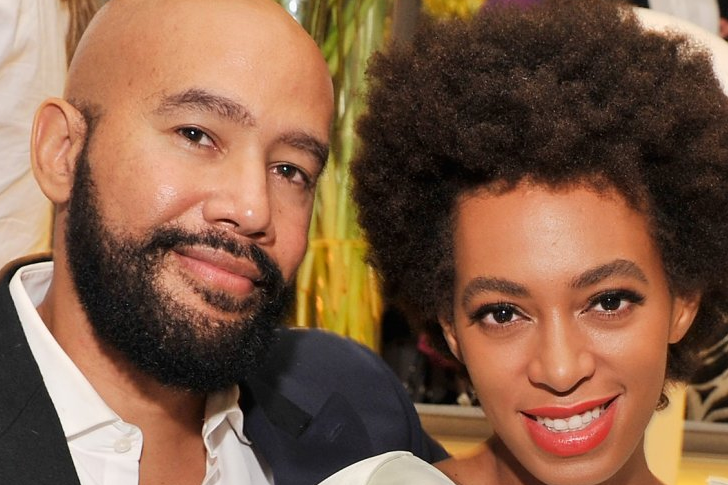 After five years of marriage, Solange Knowles and her music video director husband Alan Ferguson separated in 2019. The couple met through singer Janelle Monae, a close friend of Solange, and began dating in 2008.
Solange took to her Instagram to announce their split, penning a lengthy message to her followers. She mentioned something about upholding her truth and something about listening to her body. The said message leads to several conclusions that perhaps their split has something to do with wanting to be free and about her illness. The former couple has not yet released their statements if they have proceeded with the separation or even if they hired lawyers to assist them. The two are notoriously private and have barely commented on their relationship. They were even barely seen together on red carpet events or having dinner together.
Demi Lovato and Austin Wilson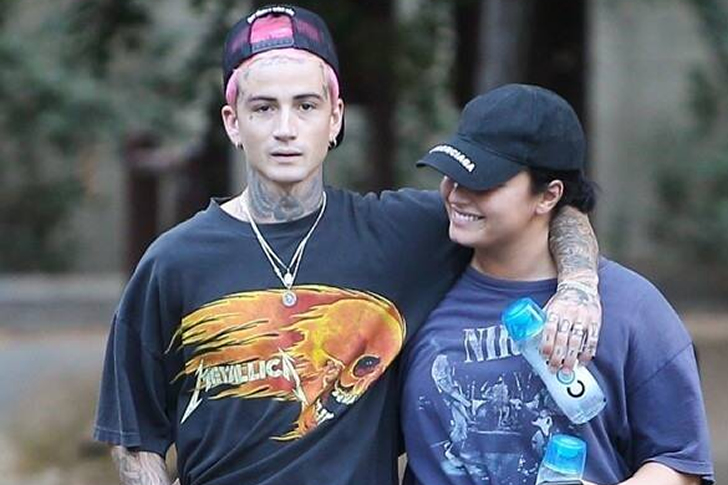 When Demi Lovato broke up with Austin Wilson just after a month of making it public, it goes to show that sometimes loving yourself first is the best way to be able to love others. It was common knowledge that the Skyscrapper singer was battling several issues in her life, but she kept on striving to win her life. She credits most of her loved ones and friends for helping her with her troubles. One of them is her recent boyfriend, Austin Wilson.
Austin Wilson is a model and the son of famous skater and jeans designer George Wilson. The former couple have the same set of friends to which how they knew each other. Lovato announced on Instagram that she and Wilson were officially together in November 2019. Eventually, a month after her sweet announcement, she made another announcement of them parting ways. Her primary reason was needing to focus on her career, health, and her faith. It was not stated how Wilson helped her, but looking at her dilemmas, but it seems like their relationship made her realize her priorities.
Taylor Swift & Taylor Lautner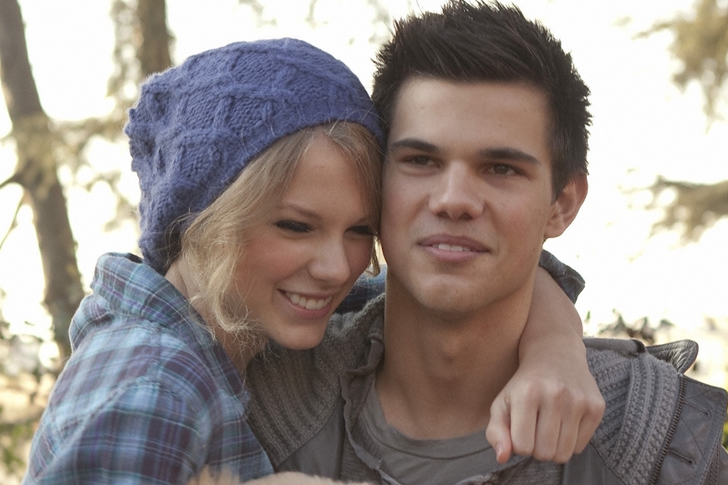 It was a meet-cute for the ex-lovers Taylor Swift and Taylor Lautner. Swift, a widely known singer with massive hit songs, awards, and a good credit score, met Lautner on the set of their film Valentine's Day in 2009. The actor is best known for his role as Jacob Black in the Twilight franchise.
Swift and Lautner's romance started after filming Valentine's Day. What made them adorable is that they share the same name and had a crush on each other. Although their relationship didn't last long as they called it quits shortly before the release of their film. Swift's song Back to December was meant for Lautner as it gives hints about the time they broke up. Their relationship was said to have not gone any further. The two went their separate ways and are happy in their new relationships.
Gigi Hadid and Tyler Cameron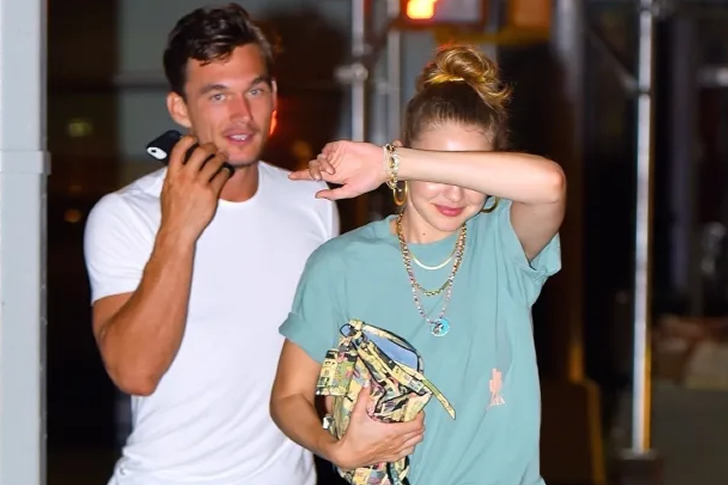 The next ex-couple on the list could imply great confusion and difficulty to a certain degree, as their relationship was full of twists and turns. We are talking about the brief romance of the supermodel Gigi Hadid and the Bachelorette contestant Tyler Cameron.
Their romance happened in 2019 when Hadid and her on-and-off boyfriend, Zayn Malik, called things off once again, while Cameron was supposed to be making his move on the Bachelorette star Hannah Brown. However, he was no longer interested in Brown and pursued Hadid instead. The two were frequently photographed together in the streets of New York on what seemed like dates. Eventually, Cameron revealed that their relationship was over by October 2019. They eventually unfollowed each other on Instagram by November of the same year. In January 2020, Hadid announced her pregnancy after getting back with Malik.
Kate Beckinsale & Pete Davidson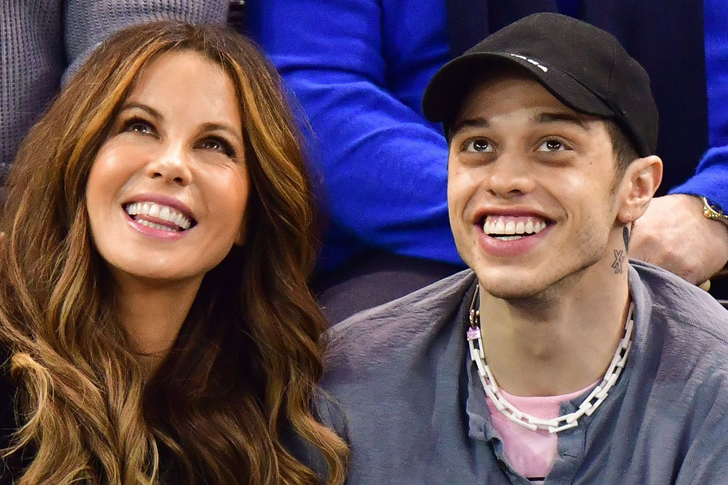 Kate Beckinsale's relationship with Pete Davidson surprised the world. In fact, they became one of the most-talked-about couples in Hollywood. No one saw it coming, given that the actress is older than him by 20 years. Beckinsale was hailed as a science fiction action queen after her notable performance in the film Underworld and its sequel. Pete gained a certain degree of fame as a comedian cast on Saturday Night Live.
Rumors spread like fire after the pair were spotted getting cozy at an after-party for the Golden Globe Awards. They were seen holding hands when they left one of Davidson's standup shows. Though none of them confirmed their status, they were often seen together, pretty much confirming their total score. However, the timing must not have been right for the two, as they called it quits after four months of dating.
Johnny Depp & Amber Heard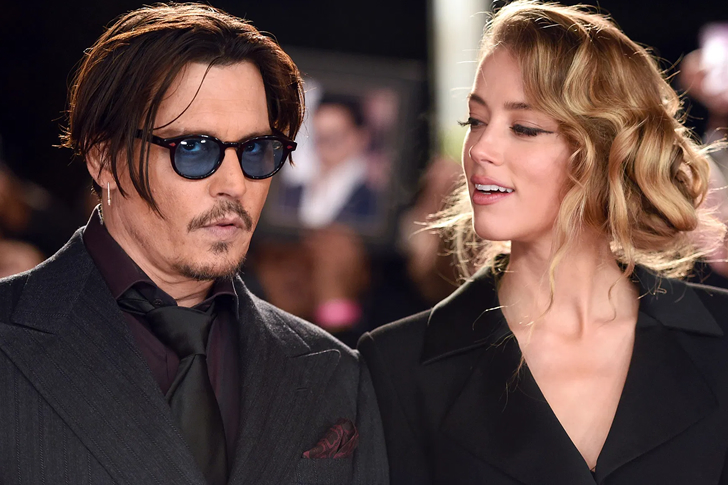 He played the journalist Paul Kemp while she portrayed his love interest Chenault in The Rum Diary. Johnny Depp and Amber Heard were once one of the world's favorite couple who went from a reel to a real relationship. With decades in the Hollywood scene, Depp has proven himself time and time again. The actor showcased his versatility through his distinctive roles, which explains his massive fame and fortune. In addition, his looks and charisma makes all the girls swoon, so it's no wonder why he captured the heart of the Aquaman actress.
The pair were rumored to be dating soon after their film and were engaged in 2014. After several years of dating, they took their relationship to another degree, tying the knot in 2015. They once again shocked the world when they announced their separation just a year of marriage. True enough, some good things don't last.
Olivia Wilde & Jason Sudeikis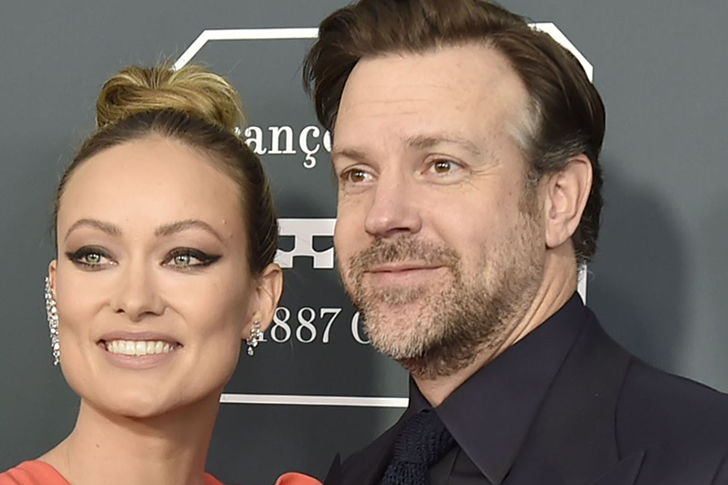 In the world of Hollywood, we find it usual when couples split. But when a famous duo separates after almost a decade of being together, that is a different kind of hurt. This is precisely what fans feel after Olivia Wilde and Jason Sudeikis called off their engagement. We can't help but wonder what happened?
Looking back, the couple met during the wrap party of Saturday Night Live in 2011. They officially became a couple after six months of dating. They took their relationship to another degree when Sudeikis popped the question in 2013. The couple starred in their first film together, Drinking Buddies, later that year. They were a living dream throughout their relationship, consistently showing off their relationship along with their two kids. Unfortunately, the pair recently ended their seven-year engagement but remain good friends for their children.
Kelly Clarkson & Brandon Blackstock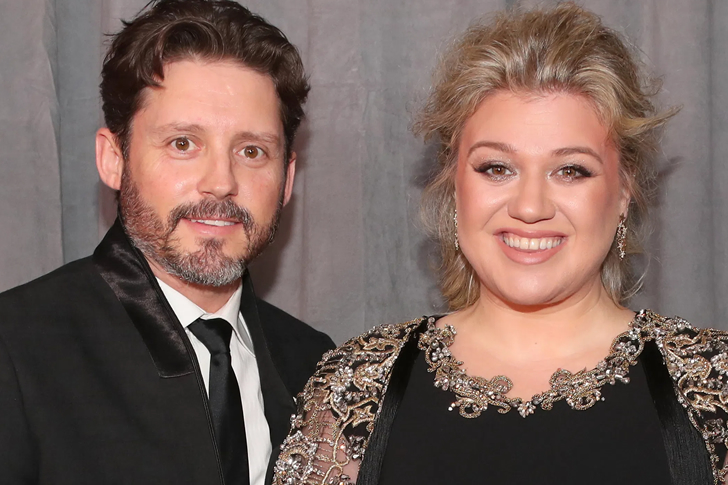 Kelly Clarkson and Brandon Blackstock's relationship was considered magic in the music scene. They met for the first time at the Academy of Country Music Awards in 2006, where Clarkson was rehearsing with Rascal Flatts for a duet, and Blackstock was there as the country group's tour manager. It took them six years for their relationship to take off. After ten months of dating, Blackstock popped the question in 2012. They were a picture-perfect couple when they tied the knot four months later.
The pair welcomed their first child in 2014 and their second child two years later. In addition, Clarkson is the stepmom to Blackstock's two kids. Living in a blended family was not an easy task, but the couple braved it all. Sadly, the couple decided to part ways, choosing to focus more on their children and their real estate investments.
Jenny Slate & Chris Evans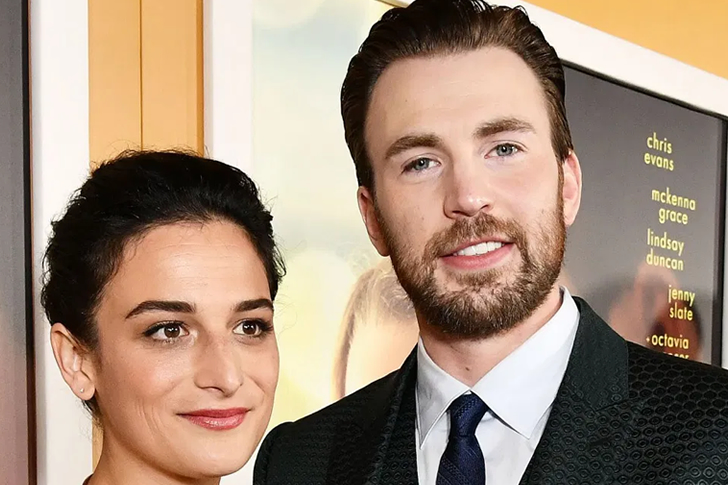 Captain America has been romantically linked to a few A-listers, including Jessica Biel and Sandra Bullock. However, his breakup with Jenny Slate probably hurts us the most. The two first met during a chemistry read for their movie Gifted. Playing the lead roles, the connection between the two was instant on- and off-screen. Though it took some time for their romance to brew, they took it to a greater degree in 2016.
Slate decided to put an end to their love story after a year, but they continued to appear in premiere nights for their movie. The force between them was just too strong as the duo gave it another shot and was back in each other's arms a few months later. While rumors of engagement came after their reconciliation, the beautiful couple broke up again in 2018. Guess we need to accept the fact that some relationships aren't meant to last forever.
Andrew Garfield & Emma Stone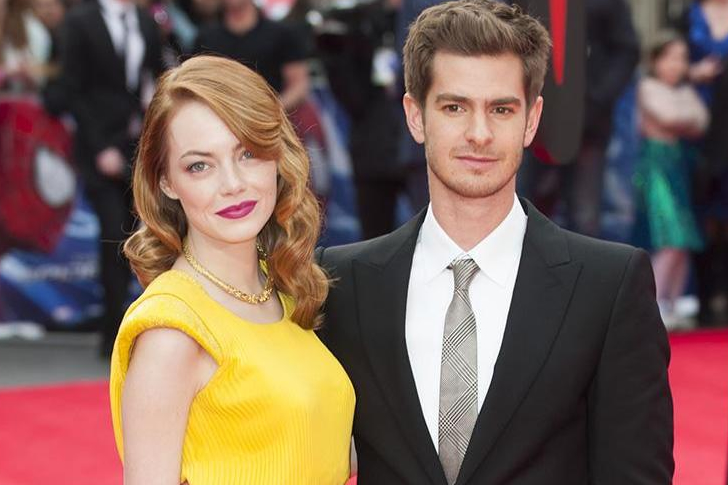 Gwen Stacy and Peter Parker never had their happy ending, and Emma Stone and Andrew Garfield, unfortunately, didn't either. It was love at first glance during their first meeting during their movie The Amazing Spider-Man. Aside from their on-screen romance, rumors spread like fire that they had fallen for each other in real life. Though they kept their silence over the years, they made appearances as a couple ever so often. Neither confirmed their real score, but their actions tell it all. After spending almost a year filming the movie's sequel, they tended to appear closer as they graced red carpet events and promo tours.
Then the heart-wrenching news that they split came out in 2015. It was a different degree of hurt, and their fans had a hard time accepting it. Fast forward to 2017, rumors of reconciliation circulated after the pair were seen together during the Golden Globe Awards. However, both remain friends. Stone is currently expecting her first child with her husband Dave McCary.
Naomi Watts & Liev Schreiber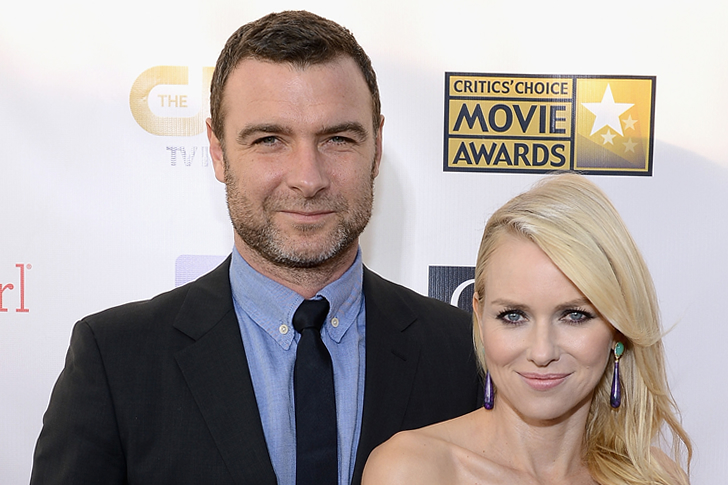 Naomi Watts and Liev Schreiber were once a reflection of love and happiness. While followers and friends assumed their deep bond would last a lifetime, they decided to end their 11-year relationship in 2016. Although both parties have moved on, fans can't say the same. Recalling the night of their first meeting at the Met Gala back in 2005, the actor started working his charm on her right after their first date in New York. A love-stricken Watts then moved to New York to be with Schreiber after months of dating. Years of being together brought them two bundles of joy named Sasha and Samuel.
Rumors of engagement surfaced on the internet after she was spotted wearing an engagement ring but was immediately denied by the pair. They spent more than a decade living together in their investment home until their separation. Despite the tragic end of their relationship, they set aside their differences to co-parent their children together.
Sarah Silverman & Jimmy Kimmel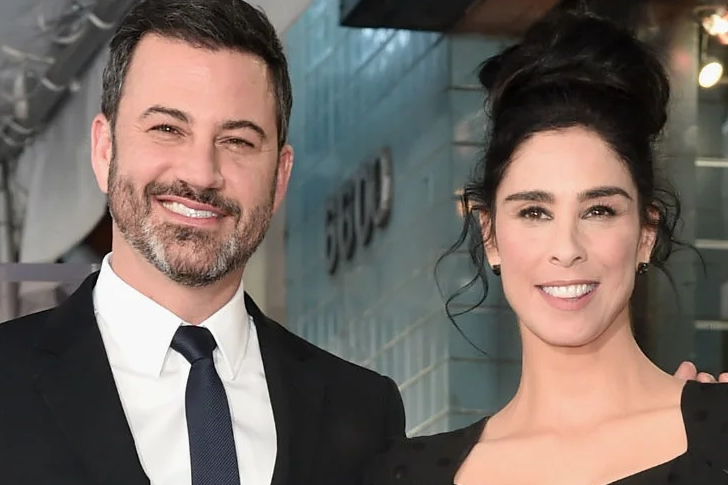 Sarah Silverman's relationship with Jimmy Kimmel is probably her most remarkable one. Aside from the fact that they dated for seven years, they are also one of Hollywood's funniest couples. For quite some time, the pair knew each other before getting introduced during a show at Hugh Hefner Friars Club Roast. They began dating soon after and had their fair shares of ups and downs.
In July 2008, the two decided to call it quits. They got back in each other's arms shortly after their separation. While we thought that everything was fine, it was another degree of pain when they ended their romance once again. Though the split happened nearly a decade ago, fans still get the same giddy feeling seeing them together again as good friends. After all, it is rare for us to see ex-lovers be on such friendly terms.
Taylor Swift & Calvin Harris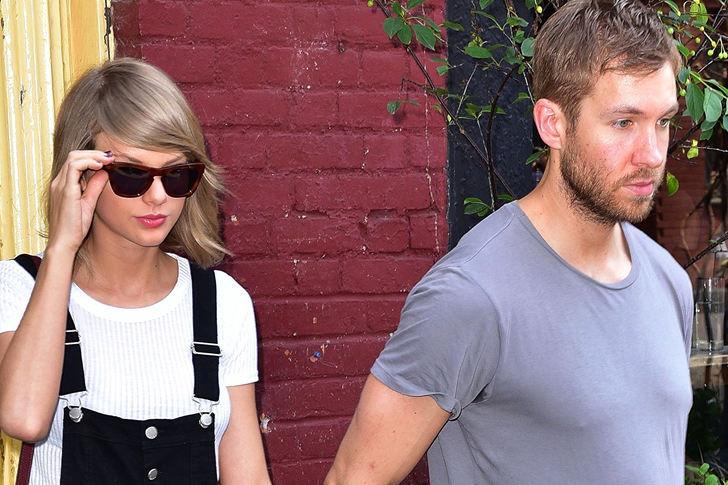 Taylor Swift is a darling of the music scene and is known for her distinct voice and songs. Along with her music contributions and investments, fans followed her love stories, including her 15-month romance with Calvin Harris. They first spotted each other at the Elle Style Awards in early 2015. Followers were shocked after they appeared holding hands while attending BRIT awards the next day. After that, they were often seen together during events and parties. Even without confirming their real status, there could not have been a better way of telling the world they were together than by showing their love publicly.
The world swooned over their love story for months on social media. Rumors of a split came soon after, but the couple shrugged them off. They continued to grace events and gatherings, which was a relief for everyone. However, the finger crossing didn't work as they announced their split in June 2015.
Kate Hudson & Alex Rodriguez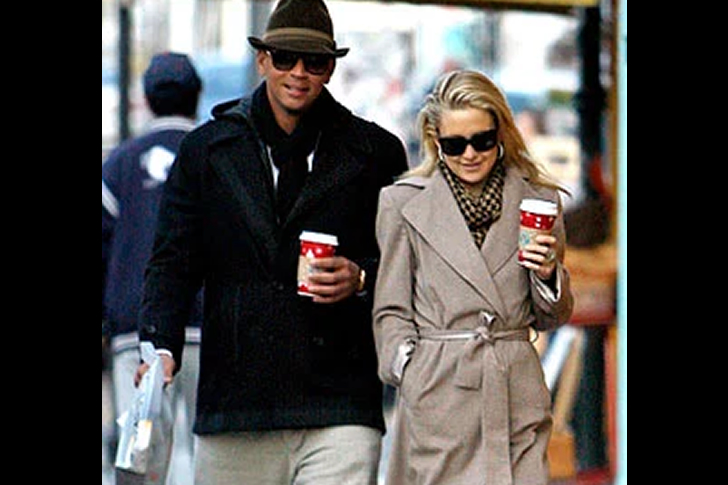 Hollywood relationships are somewhat difficult to handle. With the notoriety that comes with the fame, controversies will always follow them to a certain degree. As the saying goes, they will either make you or break you, just like in the case of Kate Hudson and Alex Rodriguez. The two first met in Miami during the reopening of Fontainebleau Hotel in 2018. They were soon spotted together during a baseball game, seemingly confirming their relationship.
Despite their image, they were able to maintain a low-key romance. Just like most celebrity breakups, rumors behind their separation surfaced throughout the media. Fans were craving for reasons as to why, but they preferred to keep their silence. Both moved on with their lives, proving to us that they are destined for greater love. Over the past years, Hudson has had numerous film and TV roles and has embarked on various lifestyle investments. Rodriguez, on the other hand, is now engaged to Jennifer Lopez.
Sarah Jessica Parker & Robert Downey Jr.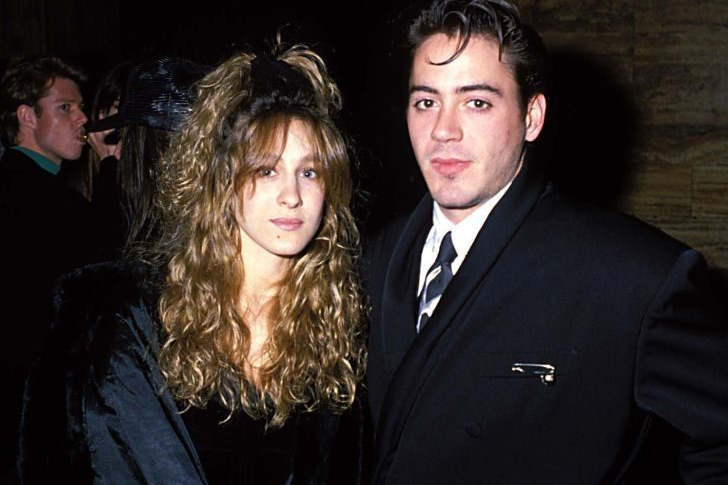 Yes, it was quite some time ago, but Carrie Bradshaw and Tony Stark were once an "It" couple. As rising superstars, they were so committed that fans hoped that their romance would take them to another degree. They have since married other people, but fans remember their former relationship. The pair first met during the filming of the 1984 movie Firstborn, which kickstarted their relationship. After dating for just two months, the couple moved to Los Angeles together.
Their once happy relationship fell apart after eight years. They continued their rise to stardom separately, with Parker appearing in TV series and films. Of course, Downey Jr. continued to propel to stardom following his Iron Man roles in blockbuster movies. While they did not end up together in the end, they have no ill will against each other and live their best lives.
Vanessa Hudgens and Austin Butler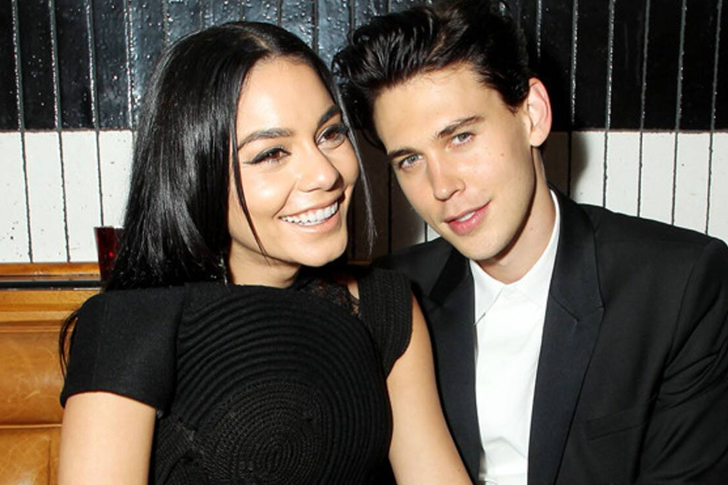 Vanessa Hudgens' separation from her boyfriend of nine years added a certain degree of pain to 2020. Although High School Musical fans root for the return of the romance between Hudgens and co-star Zac Efron, her long-standing relationship with Butler was a pleasant surprise to all. The pair met on the set of High School Musical in 2006, credits to their mutual friend Ashley Tisdale. They were often spotted together at parties and events for years.
Though we frequently saw them publicly, the confirmation of their romance happened during his birthday in 2014. As they continued to showcase their love, fans couldn't help but dream of an engagement between the two. When we thought it was about to happen, the couple decided to go separate ways in early 2020. Butler and Hudgens seem to have moved on, so hope for a reconciliation will not be happening anytime soon.
Michael Bublé & Emily Blunt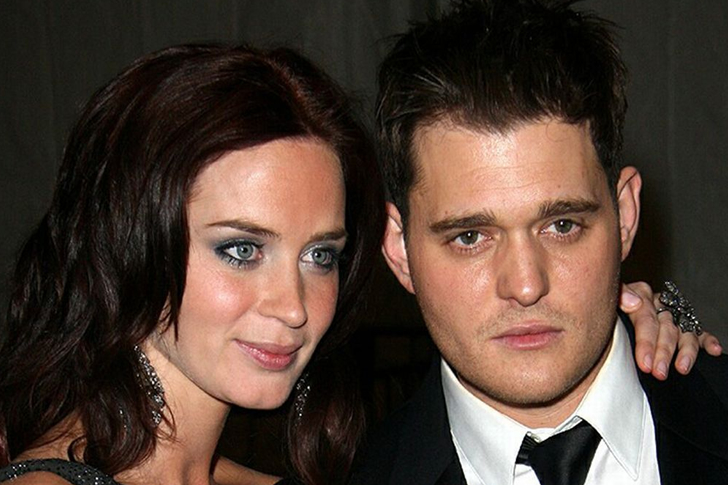 This might be new to some, but actress Emily Blunt once dated American crooner Michael Bublé for three years before becoming Mrs. Krasinski. The singer reached a certain degree of fame with his distinct voice and talent. His albums won him several music awards and led him to worldwide success. It was not at all surprising that his melodic charm once caught the heart of the Mary Poppins star. Blunt is known for her accolades in the Hollywood industry. Over the years, she continues to showcase her acting prowess through her blockbuster films.
Though it wasn't known what caused their love mill to stop, it's pretty clear that the two moved on from their high-profile relationship. Bublé found love with his current wife, Luisana Lopilato, while Blunt is living the best time of her life along with her actor husband, John Krasinski.
Kaley Cuoco & Ryan Sweeting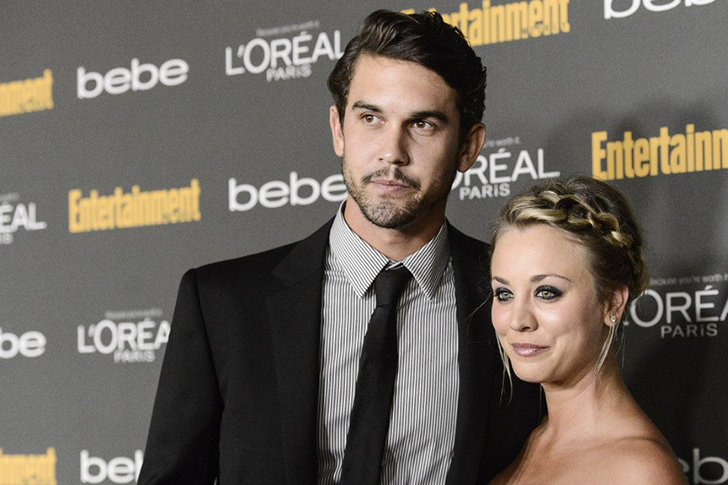 Kaley Cuoco and Ryan Sweeting were once a perfect match. Unbeknownst to some, The Big Bang Theory actress was an amateur tennis player before becoming a household name in the industry. After debuting on the thriller film Quicksand: No Escape, she made notable performances on small and big screens. Most of us probably know her as Penny on The Big Bang Theory, for which she received several nominations and awards. Her success gained her a massive amount of fortune and investments. Sweeting is an American professional tennis player with numerous championships under his belt.
The couple dated for three months before getting engaged in September 2013. They tied the knot two months later. After a whirlwind 21-month romance, they announced their separation. Judging from the smiles on their faces recently, we are happy to report that they are both happily married to their respective spouses.
Michael Sheen & Kate Beckinsale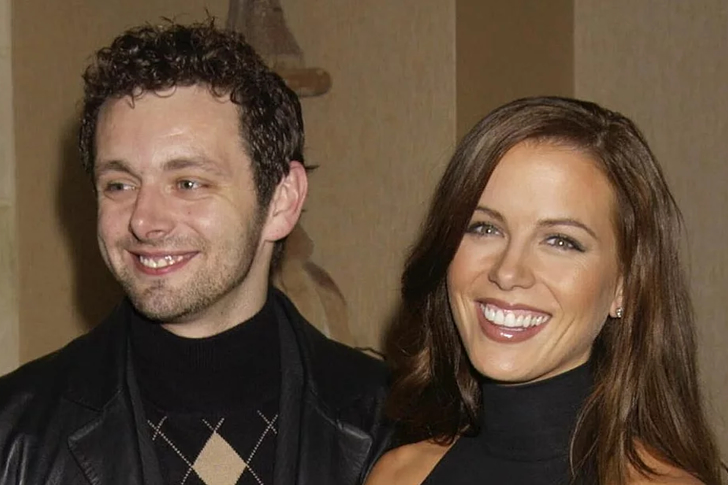 Although Michael Sheen and Kate Beckinsale broke up ages ago, it always brings back a degree of pain for their fans. That might be because it was the first time fans saw Kate Beckinsale publicly with an equally famous Michael Sheen. Known for his ability to play real-life figures, Sheen is a no stranger to the camera. He appeared in movies like Mary Reilly and Heartlands. However, it was until 1995 that he met Kate and fell in love with her.  After a few years,  Kate's career skyrocketed as she starred in the blockbuster hit Pearl Harbor. Moreover, her role in the supernatural thriller Underworld saw Kate rise up the ranks of Hollywood's highest-paid roaster.
Even though she and Michael had never gotten married, they had been together for eight years. Regardless of her past relationships, they remained good parents to their daughter and often saw each other during get-togethers.
Demi Lovato & Wilmer Valderrama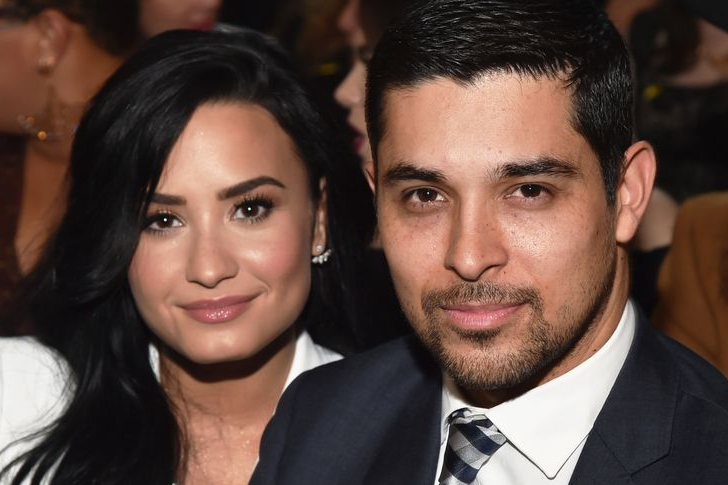 Demi Lovato & Wilmer Valderrama were in a relationship for six years until the couple broke up in 2016. However, the two remained friends and are quite supportive of one another's career. The two worked together in the animated movie Charming. Lovato is a known actress and singer whose career started at Disney Channel in shows like As the Bell Rings and Sonny with a Chance. Her debut single, This Is Me, peaked at the number nine position in the US Billboard Hot 100.
Valderrama, on the other hand, rose to stardom in the sitcom, That 70's Show. He is currently starring as Special Agent Torres in the TV series NCIS. Besides being together for six years, Lovato has also shown some smart investment planning on various real estate estates. The last is a $7 million mansion in Studio City in California.
Katy Perry & John Mayer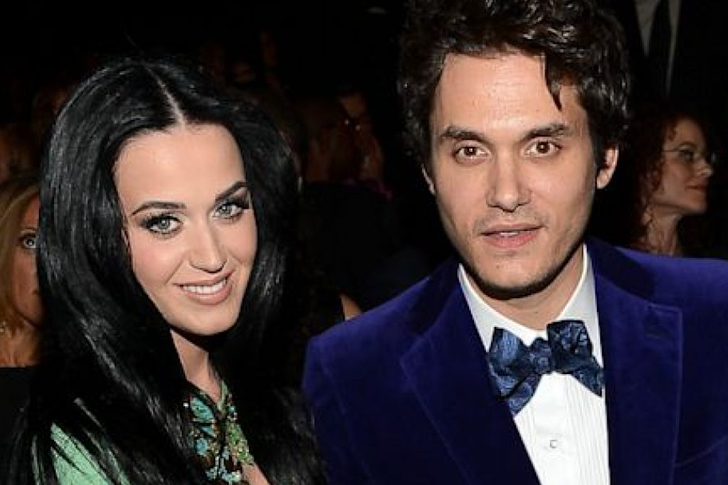 Katy Perry and John Mayer are two brilliant singers that became an item in 2012 up until 2014. The two looked great together and were each other's inspiration for their songs and albums. Fun fact: Mayer's nickname for Perry was Prism, and guess what? Perry released an album with the same name with songs co-written by her then-beau. Unfortunately, their relationship became an on-again-off-again type, but the two finally ended after two years of being together.
Perry hit international stardom with her song, I Kissed a Girl, and I Liked It, which ended up taking her on a world tour in 2019. Since then, she has released several albums and had several other stints, like being a  guest judge in American Idol. Fans also consider Perry to be one of the richest singers of today, and she definitely knows where to put her investment money as she has multiple properties to her name and a record label to boot.
Angelina Jolie & Billy Bob Thorton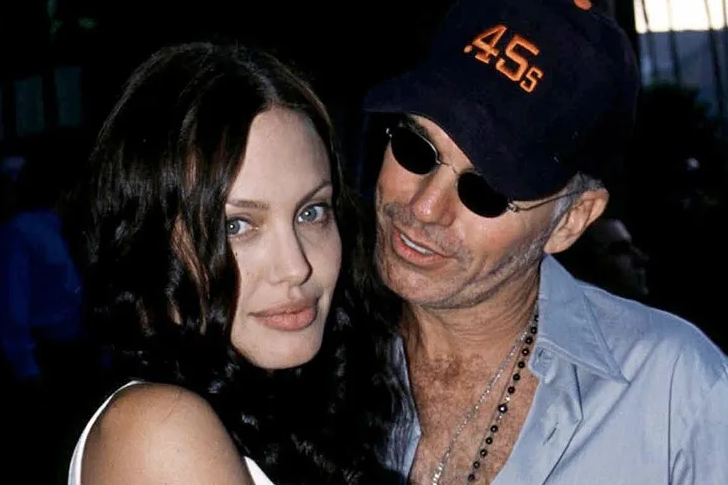 Angelina Jolie and Billy Bob Thorton exchanged "I do's" in 2000 after a whirlwind romance that swept them off their feet. Although the two were very much in love and not ashamed to show it, they eventually went their separate ways after two years of marriage. According to Jolie, their paths were no longer the same as she started to make more humanitarian efforts while her then-husband was focused on making music.
Jolie is now one of Hollywood's A-listers after gaining plenty of attention and awards in Gia and Girl, Interrupted. She has shown that she can be a versatile actress as she has lent her voice in the animated movie Kung Fu Panda, with other films like Mr. & Mrs. Smith, Salt, Tomb Raider, and Maleficent. She has several investments and trusts to her name, including several real estates. Angie might have had some ups and downs with her romantic life, but she sure gained so much love from the people she has helped over the years.
Cara Delevingne & Ashley Benson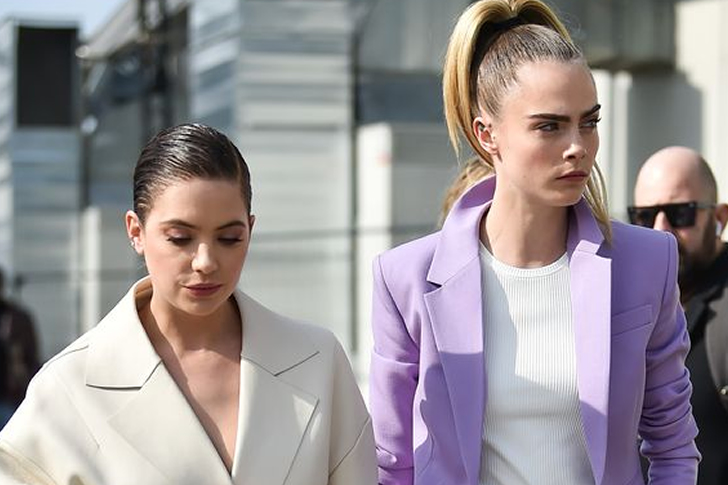 Cara Delevingne and Ashley Benson were pretty quiet about their relationship for up to a year until Delevingne confirmed that the two were exclusively dating in 2019. The two met in Her Smell's set in 2018, and it hit it off after. Although they were pretty mum about the status of their relationship back then, they were spotted together numerous times.
Delevingne is an actress and model, while Benson is an actress who starred in Pretty Little Liars. The two seem to have gone their separate ways after two years of being together. Delevingne began her career as a model walking and campaigning for brands like Burberry, Jason Wu, Thakoon, and Oscar de la Renta. The investment money she has been earning comes from her other projects such as making music, fashion, and even writing a book. The two might have gone their separate ways, but we're glad to see them doing well in their own careers.
Timothee Chalamet & Lily-Rose Depp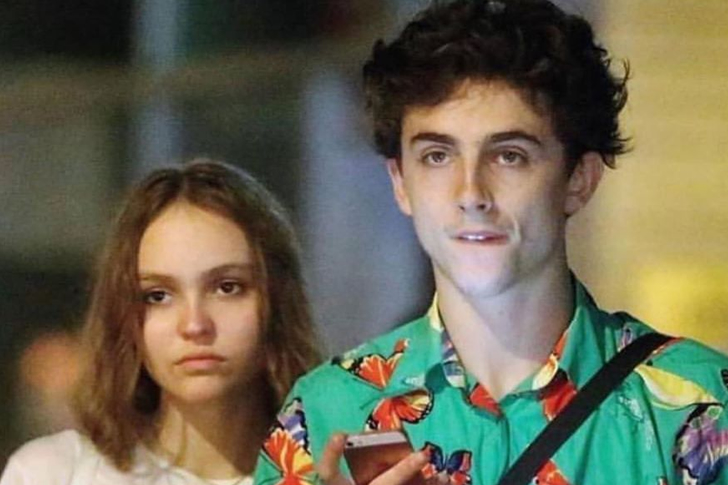 Timothee Chalamet and Lily-Rose Depp were the picture-perfect couple for the younger generation. Their stunning bone structure and their cool personalities made fans swoon. The two met on the set of Netflix's The King back in 2018 and from there started dating. Although it appears that the young couple is no longer together, fans still keep checking on the two since either star gave no official confirmation.
Chalamet rose to fame when he starred in the movie, Call Me By Your Name, where he got nominated for Best Actor. This wasn't his first film, though, as he was also in Lady Bird. He didn't finish his degree at Columbia University as he switched schools. He later dropped out as well to focus on his acting. Among his works include Homeland, Interstellar, and Beautiful Boy, where he starred alongside Steve Carell.
Peter Weber & Kelley Flanagan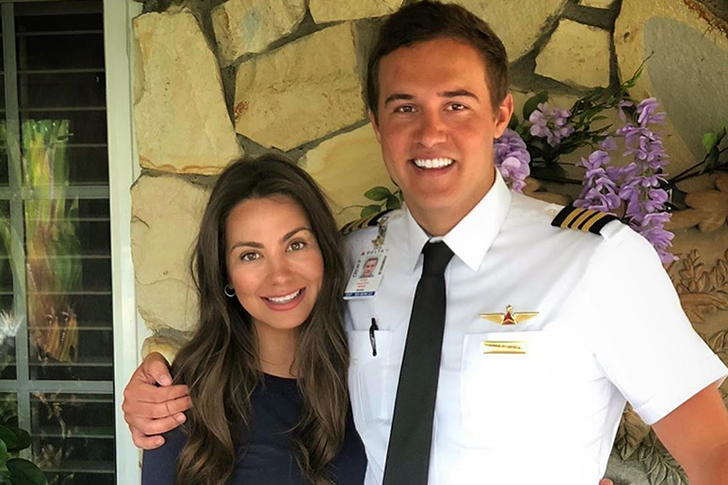 Peter Weber began his relationship with Kelley Flanagan after their stint in The Bachelor. Their fans were very supportive of their whirlwind romance and, although the couple has announced that they are no longer together, it seems many are wishing they patch things up. The two were spotted attending the Super Bowl with rumors spreading that they were working on their relationship. We shall wait and see!
Weber is a TV personality who got third place in the Bachelorette. He got cast in The Bachelor Season 24, where he got together with lawyer Kelley Flanagan. Weber did not receive a degree while he was at Baylor University since he dropped out before becoming a pilot. His first gig was as a commercial pilot for Compass Air, then later became an airline transport pilot for Delta Air Lines. Hopefully, Peter and Kelley will both find their happily-ever-after soon.
Carly Waddell & Evan Bass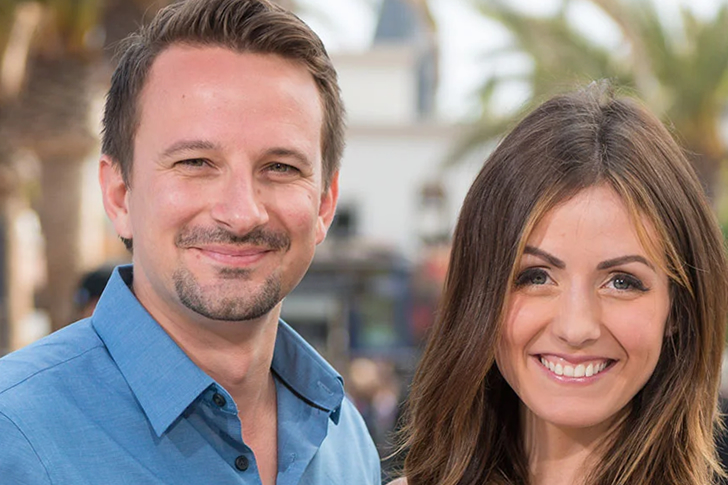 Carly Waddell and Evan Bass found love on the set of Bachelor in Paradise and tied the knot after a year of dating. Although their relationship had a rocky start, they ended up having two kids together. Bass, on the other hand, has three more children from his previous marriage. Sadly, Waddell and Bass confirmed that they are going their separate ways in a joint statement recently. The couple will be splitting their kids between them based on the news.
Waddell is an accomplished musical theater actress and singer who later became a reality TV star when she joined The Bachelorette and Bachelor in Paradise. Reports have estimated that her current net worth is at $350,000 more or less, which came from her stint in reality TV as well as her jewelry line and podcast, which are two of her investments that we know of.
Dove Cameron & Thomas Doherty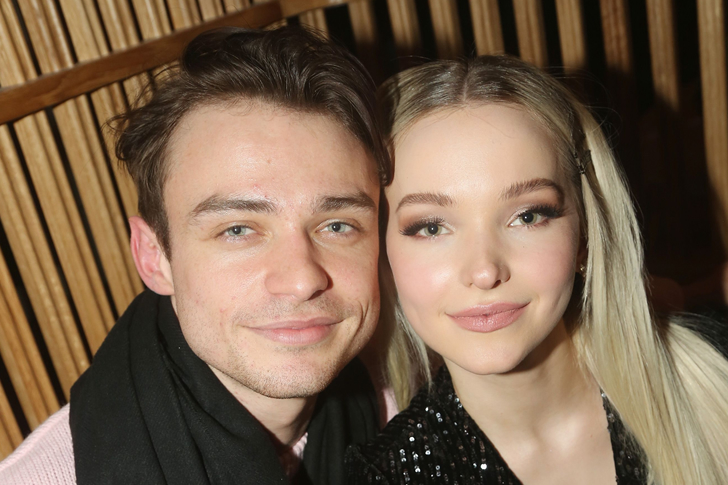 The Descendants 2 stars Dove Cameron and Thomas Doherty are no longer together, saddening most of their avid followers. The two met on the set of Descendants 2 and started dating. The couple confirmed their relationship in 2017, and they could not help but gush over each other when they are getting interviewed. Cameron, at one point, commented that she could see herself getting married to Doherty. Although they have different lives now, many are still wishing that they get back together.
Cameron began her career in Disney Channel's Liv and Maddie back in 2013. She also lent her voice for Mal's character in the TV Descendants: Wicked World back in 2015. Cameron also starred in several films such as Bits and Pieces, Barely Lethal, Descendants, Monsterville: The Cabinet of Souls, and Descendants: Genie in the Bottle. It is possible that with the help of a financial advisor, the young actress will be able to get her $3 million net worth up.
Johnny Galecki & Alaina Meyer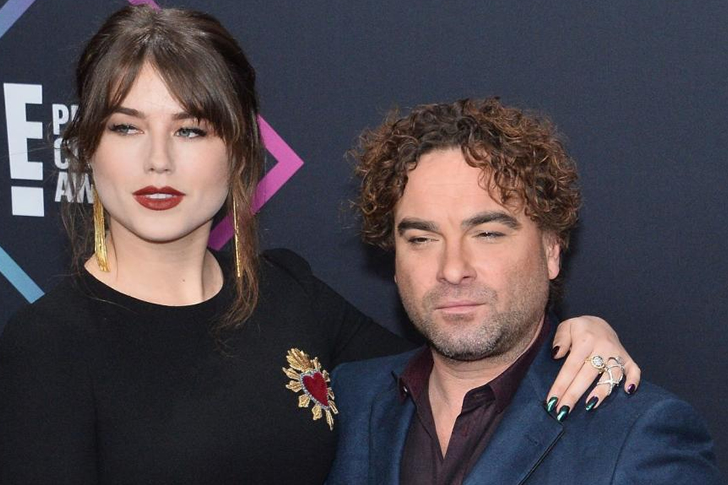 It seems that Johnny Galecki and Alaina Meyer are going their separate ways but are still co-parenting their one-year-old son, Avery. Galecki and Meyer started dating in 2018 and, a year later, announced that they were expecting. Many thought that the couple already tied the knot since they sported matching rings, but they weren't. They were first linked together when they traveled to the Bahamas in August, confirming their status only a month later.
Galecki is well-known for his role in the hit TV series, The Big Bang Theory. However, it was in Roseanne where he started. He also appeared in I Know What You Did Last Summer, one of the iconic horror movies back then. The actor spent a portion of his investment money from his net worth of $100 million on a number of properties, though a wildfire destroyed some.
Susan Kelechi Watson & Jaime Lincoln Smith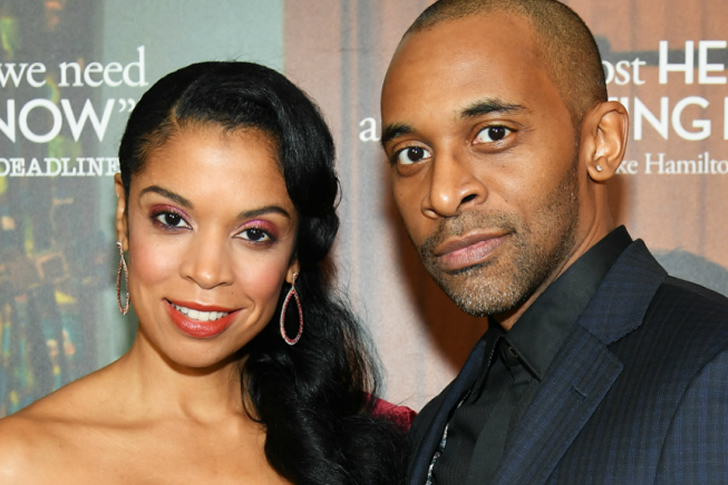 This is Us star Susan Kelechi Watson has announced that her engagement to Jaime Lincoln Smith has ended. However, the couple wasn't forthcoming about why they called it off. The couple had been completely private about their relationship since they started dating, but Watson gushed about the proposal in one interview. It is kind of sad that the lovely duo won't be tying the knot, though.
Watson started her acting career in 2004, after working in television, film, and theater too. She is best known for her role as Janet in Louie and Beth Randall in another program titled, This Is Us. Her first love was performing in theaters, so the actress got a Bachelor's Degree in Fine Arts from Howard University. Besides her TV performance, she also starred in the movie; It's A Wonderful Day in the Neighborhood alongside Tom Hanks.
Gleb Savchenko & Elena Samodanova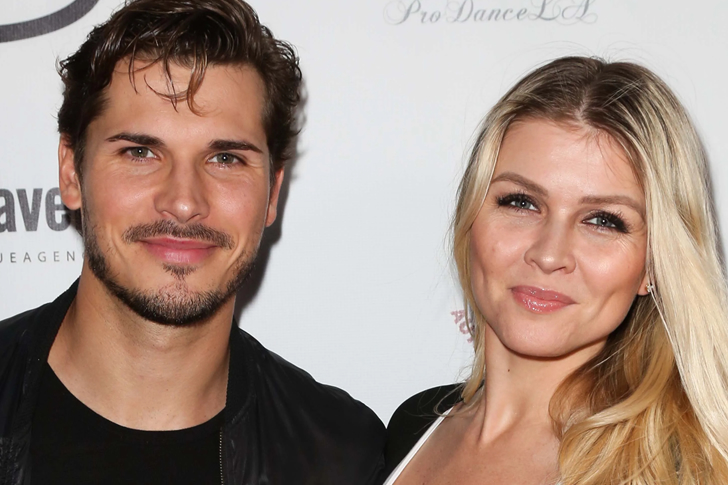 Gleb Savchenko and Elena Samodanova are in the process of separating after 14 years of marriage. Samodanova was the one who broke the news first back in November 2020. There had been rumors that Savchenko was romantically involved with Chrishell Stause, who was his partner in Dancing with the Stars, though, the two denied it vehemently. Stause is already dating Keo Motsepe.
Savchenko is a professional dancer and is currently in a relationship with Cassie Scerbo, although the two are taking it slow while the separation is ongoing. Savchenko denied that he was seeing other women when he was married. Between the exes, one of the investments that they shared was a dance studio. However, they haven't talked about how they will run it at the moment. They have two children between them as well which the couple asked for mediation too.
Brad Pitt & Nicole Poturalski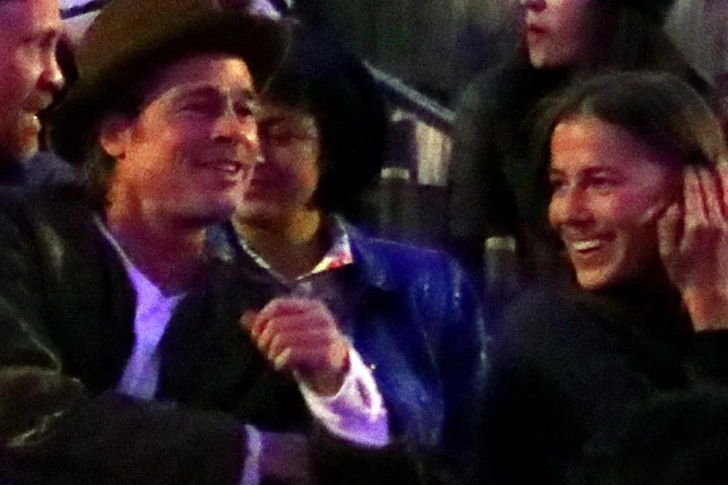 Brad Pitt and Nicole Poturalski have called it quits after two months of dating though neither confirmed that they were an item in the first place. Rumors of romance circulated when they were spotted together in France, then later on board a private jet flying to Pitt's home in Chateau Miraval. The property was Pitt's and his ex-wife Angelina Jolie's investments and where the two got married. Reports also claimed that Poturalski was married.
The now ex-couple weren't very forthcoming about their relationship, remained mum on the issue after news about their breakup broke. Rumors of romance have swirled once again around Brad Pitt, this time with Alia Shawkat, an alum of Arrested Development, but the actress stated that they were merely friends. Pitt was married to Jennifer Aniston then later to Angelina Jolie. With his charms and good looks, we don't doubt that Brad will soon find the woman of his dreams.
Iggy Azalea & Playboi Carti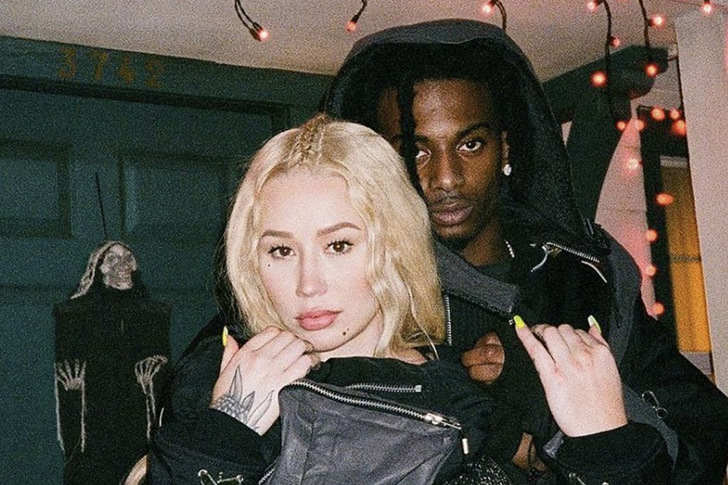 Iggy Azalea has been in an on-again-off-again relationship with rapper, Playboi Carti, starting in 2018, after the two met while Carti was on tour. They moved in together by the end of the year. Azalea later revealed that she had a son but did not mention names on who the father was. Her son's name is Onyx and Azalea posted a sweet recording of her son, much to her fans' delight.
Carti, on the other hand, had launched his second album last Christmas, missing out on family time with Iggy and Onyx, earning him Iggy's disapproval. Currently, the two seem to be working out their differences for the sake of their son. Regardless of their personal differences, we hope that these two artists have set aside some insurance for their son Onyx. It will surely secure their child's future even if both of them go their separate paths.
Taraji P. Henson & Kelvin Hayden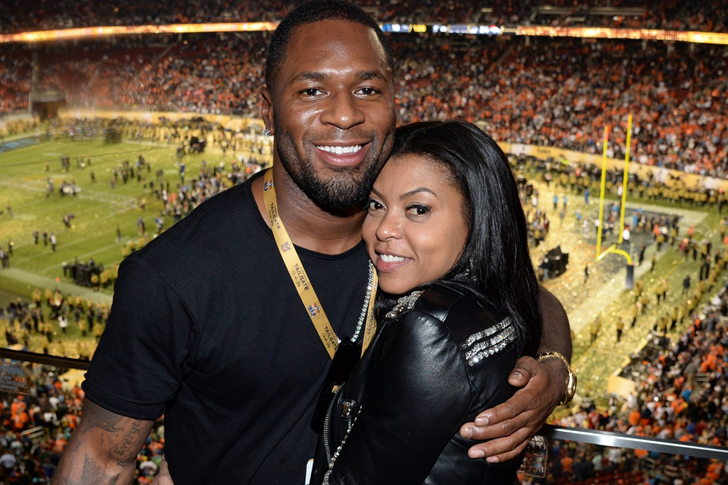 Taraji P. Henson is a well-known actress both on TV and on film. She was engaged to Kelvin Hayden, a former NFL player, and was planning on getting married this year. Unfortunately, however, it seems that the two have called it off. Their wedding, which was set for April, was pushed back given Henson's hectic schedule, but the real reason why the wedding won't push through remains between the two.
Henson is a veteran actress and is well-known for her role in Empire. After getting a degree from Howard University, she pursued acting and ultimately landed a role in Baby Boy, together with Tyrese Gibson. Taraji has also appeared in The Curious Case of Benjamin Button, The Karate Kid, and Hidden Figures, her strongest role to date. She has also appeared in TV shows such as CSI: Crime Scene Investigation and House.
Ashley Hebert & J.P. Rosenbaum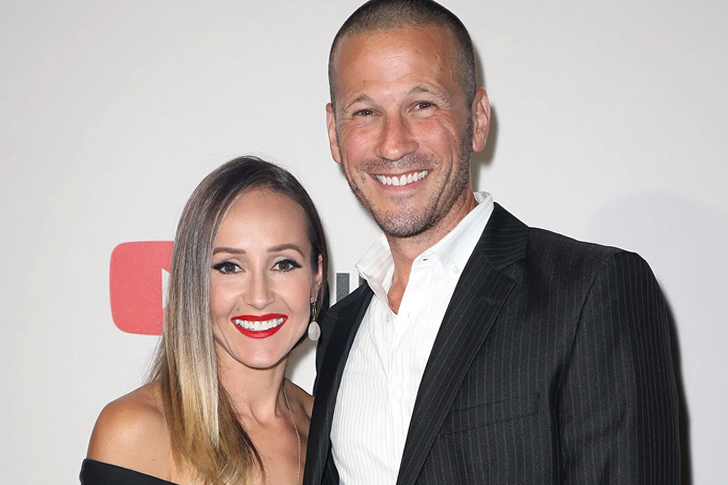 Former The Bachelorette stars Ashley Hebert and J.P. Rosenbaum has gone their separate ways after eight years of marriage. Citing differences as one reason their marriage did not work, Hebert announced that they would create new lives with their two children but away from one another. The couple was among those within the franchise who stayed together after the show ended. Their decision to end their marriage was amicable. However, the two remain devoted parents to their children.
Rosenbaum, who knows a lot about home finance thanks to his experience as a real estate broker, has recently announced that he was ready to date again after his separation from his ex-wife. However, the current global health crisis poses an obstacle to him finding a prospect. The couple exchanged vows in 2012 and had two beautiful children between them. When asked if he will go back to the Bachelor to find his next lady love, Rosenbaum said no.
Taylor Swift & Joe Jonas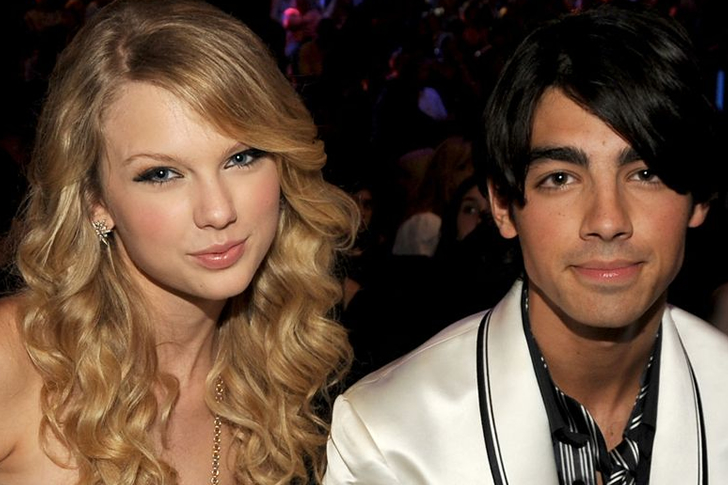 Taylor Swift and Joe Jonas once had a brief romance in July of 2008. However, the two were not able to take their relationship further a few months after. Many Swifties know that every break-up of the hitmaker results in the creation of another love song. As expected, the two's break-up was made into a song by Swift, revealing how her ex-boyfriend called it quits over a quick phone call. If you didn't know, Swift made shaded Jonas in her Forever & Always single, which was a last-minute addition to her 2008 album Fearless.
On the other hand, Jonas said that he is not the type to write songs about their ex to sell records. In 2019, both Swift and Jonas confirmed in separate interviews that they are cool with each other. They remained friends, noting that their past was teenage stuff they have moved on from. Both of them surely deserve credit for being mature about the matter. It's all in the past, after all.
Jonah Hill and Gianna Santos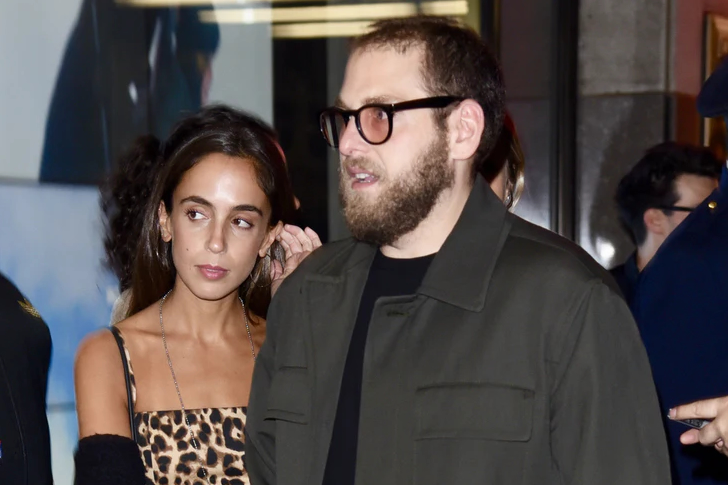 Oscar-nominated actors Jonah Hill and Gianna Santos dated for a year before they announced their engagement. They have kept a low-key relationship, with Santos focusing on her career as a stylist and Hill on his Hollywood roles. Before announcing his engagement in 2019, Hill may have planned to make a few investments for their future. One of them is buying a new real-estate property.
The Wolf of Wall Street actor reportedly bought a huge home in Santa Monica, California, priced at $6.77 million. That may be a smarter option for a new family than in the actor's New York City loft. However, two years after they were first spotted hanging out together in August 2018, the couple decided to cancel walking down the altar. They confirmed their amicable break-up in 2020. However, we do believe that these two are leading happy lives despite being away from one another.
Bethenny Frankel and Paul Bernon

Bethenny Frankel and Paul Bernon got romantically linked to each other in 2018. At that time, Frankel was healing her heart following the demise of her on-and-off boyfriend, Dennis Shields. The romance will go on for about two years before they confirmed their break-up in October of 2020. According to reports, the two ended their relationship weeks before the confirmation.
Before Shields and Bernon, the Real Housewives of New York actress was previously married to Jason Hoppy. She and her ex-husband had sought the opinion of lawyers for a financial settlement following their legal separation. They have a daughter named Bryn. Despite this, Frankel and Bernon are sparking speculations of getting back together again with recent sightings. We will not be surprised if, one day, the ex-couple will return to their usual dating status. Regardless of their decision, we just hope that both Frankel and Bernon find the happiness that they are looking for.
Karamo Brown and Ian Jordan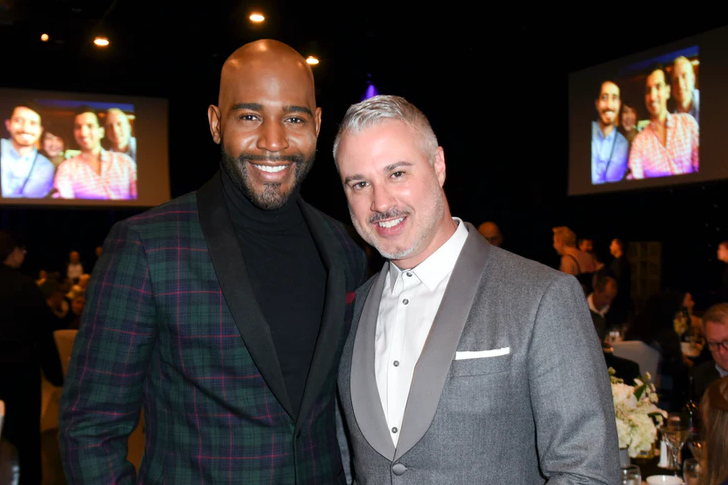 Fans of Queer Eye's life coach Karamo Brown were devastated upon hearing the news that he and fiancée Ian Jordan went their separate ways. Who wouldn't, though, considering that Brown and Jordan dated for a decade before calling it quits. The two were scheduled to tie the knot in 2020 but decided to postpone it due to the ongoing health crisis.
However, what was originally a rescheduling eventually ended up as an official cancellation of the whole wedding. The ex-lovers were said to have parted ways three months before they confirmed their break-up. Brown cited that the reason for the split was that they had grown apart as a couple. During the break-up, Brown and Jordan attended online classes and counseling about the whole separation process, which included tackling their kids and their properties. Brown and Jordan got engaged in 2018 during the latter's 40th birthday.
Sienna Miller and Lucas Zwirner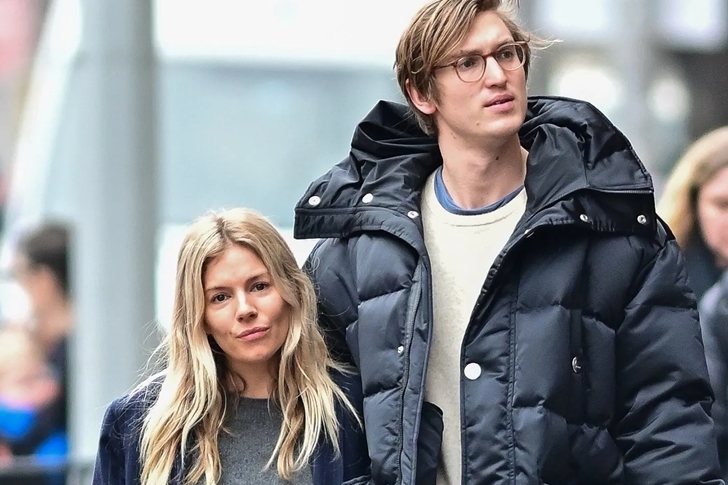 Sienna Miller and Lucas Zwirner became an addition to the growing list of celebrity couples who called off their wedding a few months after announcing the engagement. The 38-year-old actress, who was dating the 29-year-old star, ended their more than one year of romance in 2020. February of that year, Miller and Swirner announced their engagement and expressed how they are excited to marry each other. However, the romance ended too soon, citing the rough journey they went through in their relationship in the past months.
The Live By Night actress is not one to cry over her failed flame and is said to be spending her time as a hands-on mother to daughter Marlowe. She has been guiding her through homeschooling, online classes, and other virtual school activities during the lockdown. Marlowe is Miller's child with former-fiancée and Sweetbitter alum Tom Sturridge.
Offset and Cardi B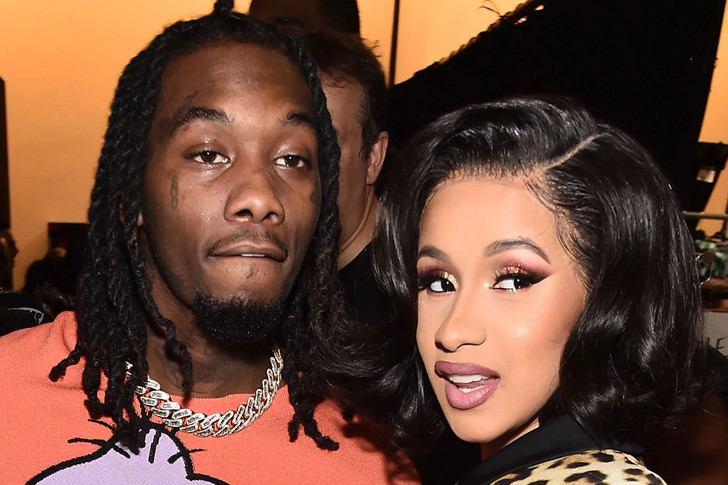 Rap couple Offset and Cardi B's married life was another whirlwind story. The rappers wanted to keep their marriage under the radar first and kept their wedding as a secret before finally revealing it to the media a year later in 2018. In that same year, the Grammy-awarded singer announced that they have split but got back together not long after. However, after they celebrated their second anniversary, Cardi B finally officially ended their marriage and sought consultation from her lawyers as she filed for separation. Their marriage involved an on-again and off-again relationship, constantly announcing their split before being photographed together again.
The court eventually dismissed cardi B's case as Offset claimed they are doing fine again. On the other hand, Cardi B defended her husband against her loyal fans who have been dissing Offset for their turbulent relationship. The two share a daughter named Kulture.
Ray J and Princess Love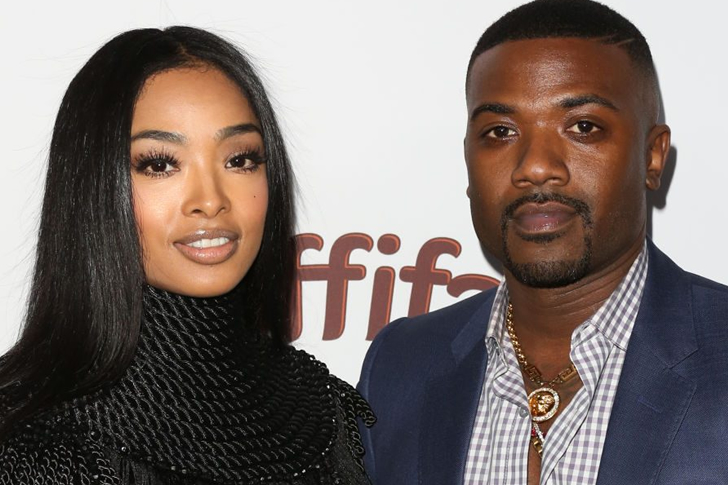 Ray J and Princess Love have tried saving their relationship a few times before officially ending it. Before they tied the knot, Ray J has gotten involved in some controversial affairs, prompting the fashion designer to break up with him several times over. It also did not help when Princess Love ran into a legal encounter in New Orleans, but thanks to her lawyers, she got through her case. The Love & Hip-Hop Hollywood stars got engaged in 2016 and welcomed their first child two years after.
However, even when they have been blessed with two kids already, it did not stop them from going their own ways. Princess Love filed for separation, claiming that her husband abandoned her while pregnant in 2019. This was said to have been the onset of how their relationship started to crumble. Hopefully, both Princess and Ray J are in a much better place in their lives right now.
Chris Soules and Victoria Fuller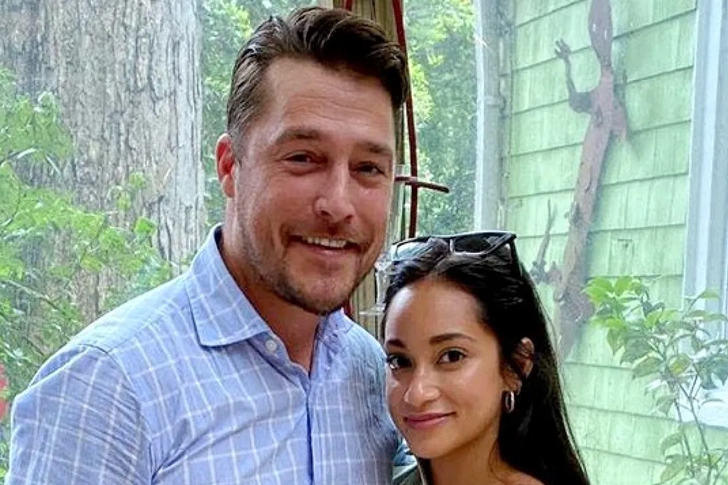 Chris Soules and Victoria Fuller are another addition to the list of romances that did not end happily-ever-after. Fuller confirmed this in a podcast with Nick Villa that she and Soules are not on the same wavelength. Soules is focusing on being a farmer in Iowa after the reality show and his break-up. For her part, Fuller is someone who wanted to focus on growing herself as an individual. In a podcast with Nick Viall, the reality star admitted that she wants to hone her interests and bank on her career. However, it was not clear if she wanted to earn another college degree or pursue a business venture. Whatever it was, Fuller has a bright future ahead of her.
The two met in Iowa when Fuller competed for The Bachelor. They got introduced by co-reality star Kelsey Weier who was also an Iowa native.
Jennifer Grey and Clark Gregg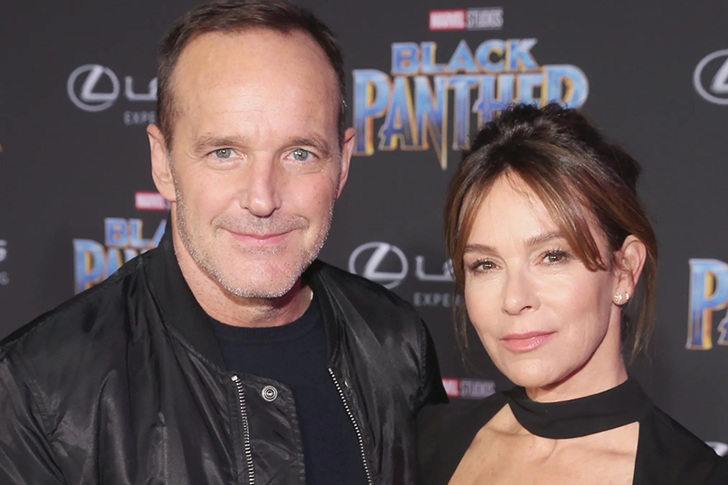 After nearly two decades of marriage and a beautiful daughter as the fruit of their romance, Hollywood stars Jennifer Grey and Clark Gregg decided they are not meant to be together after all. The celebrity couple ended their 19 years of marriage and has reached out to their respective attorney for an amicable settlement. Even when they are separating, the pair still put their financial management strategies to good use. They decided to equally part their earnings from their home should they choose to sell it. They shall also split expenses for Stella until she reaches 24.
Despite their sad separation, it seemed like the Avengers actor and the Dirty Dancing star do not have anything negative to say about each other. In their joint statement, both Grey and Gregg expressed that they intend to remain as a family and will continue to raise Stella as best as they can.
Dianna Agron and Winston Marshall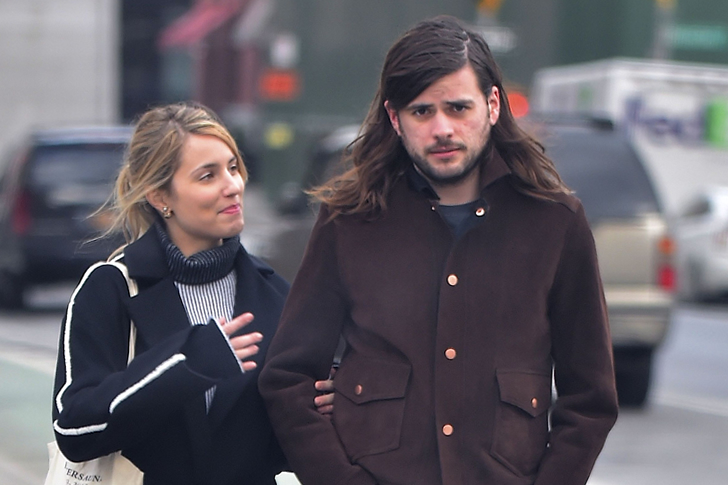 Dianna Agron and Winston Marshall became one of the couples who called it quit in 2020. Agron and Marshall started going out around July 2015. Fans spotted them out and about in Paris and in an after-party of the movie She's Funny That Way. The two ended up getting married in an intimate ceremony in Morocco in 2016 and have expressed their deep love for each other since then. However, the Glee star and the Mumford & Sons guitarist eventually ended their marriage three years after. Agron reportedly left their abode shortly after they decided to halt the marriage.
As for reports of separation, the two have kept mum on this issue. There is no single social media post from either party regarding the cause of their split. The ex-pair seemed to have talked to their lawyers in private, saving them from all the stress of media attention.
Olivia Munn and Tucker Roberts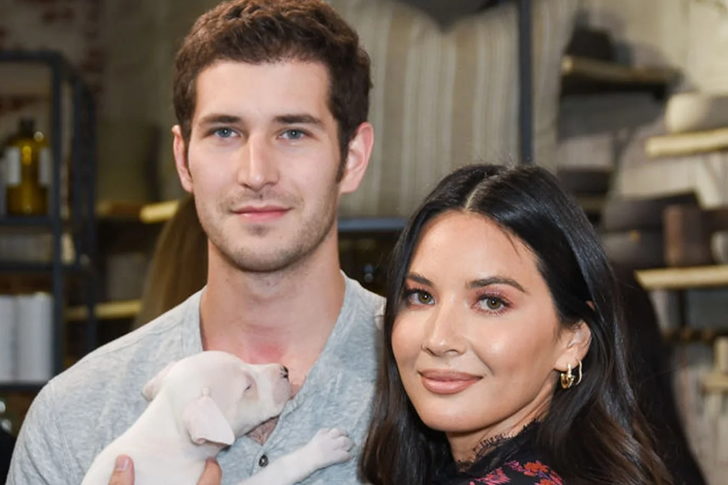 X-Men: Apocalypse actress Olivia Munn once said that she already reached the pinnacle of happiness in her life. However, Olivia's failed relationship with Tucker Roberts might have affected her to some degree.
The two started dating in December 2018 after a series of outings in Los Angeles. They then confirmed that they were already dating for one year and made it official in November 2019. However, sources later reported that the couple had split by the end of 2019. Since their relationship announcement was still fresh from everyone's memories, their split ultimately shocked most of their fans. Now that she is back to being single, Munn can focus on her career, family, friends, and pets. Being single is also the best time for Munn to venture into few more roles while learning money management skills for her businesses on the side.
Becca Kufrin and Garrett Yrigoyen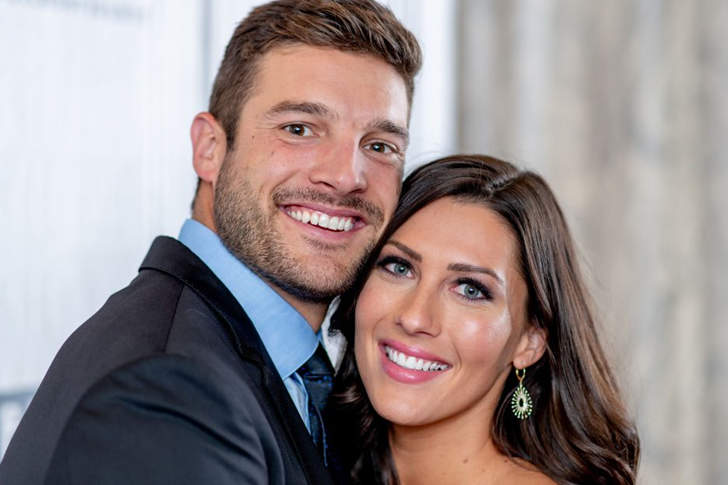 Reality stars Becca Kufrin and Garrett Yrigoyen's romantic story may have ended well on screen, but it has wilted after their show ended. Some of you may recall that The Bachelorette actors got engaged in August of 2018 in the reality show's season 14 ending.
The ex-pair's break-up might have resulted from their differences in certain issues that matter to them. Fans might also recall that Kufrin was against some of her ex-fiancée's political and social stance. It was September 2020 when Kufrin confirmed that she already parted ways with Yrigoyen in the Bachelor Happy Hour podcast. The Nevada local has since moved on as he starts a new flame with Alex Farrar less than two months after the split. Meanwhile, Kufrin has also decided to start anew as she moved to a new house. Now that Kufrin is back as a bachelorette, she can focus more on her career and her ventures, which can include having investments in the business.
Jennifer Garner and John Miller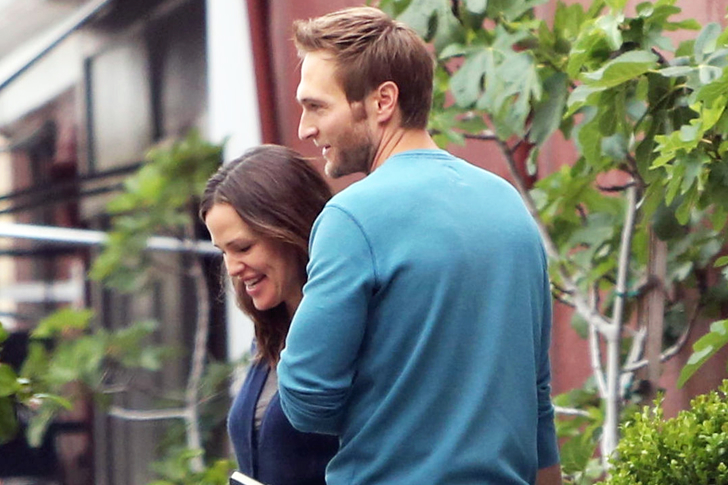 Many fans wished that John Miller will be the one for A-list actress Jennifer Garner after she went separate ways with ex-husband Ben Affleck. Aside from being a businessman who seemed to be free of money loans on the bank thanks to his CaliGroup company's success, Miller looked like he is for keeps. Many believed that Garner and Miller would make things work as they have a common ground. They are both fresh from failed marriages and have kids to co-parent. Apart from this, Garner and Miller seemed to click with their shared interests during their two-year dating period. They both love living a healthy lifestyle and working out while spending time playing board games with Garner's kids in her Palisades house. Garner has three kids with Affleck: Violet, 14, and Seraphina, 11, and son Samuel, 8.
Despite the break-up, Garner does not have any negative thing to say to the 48-year-old and wishes the CEO well.
Tracy Morgan and Megan Wollover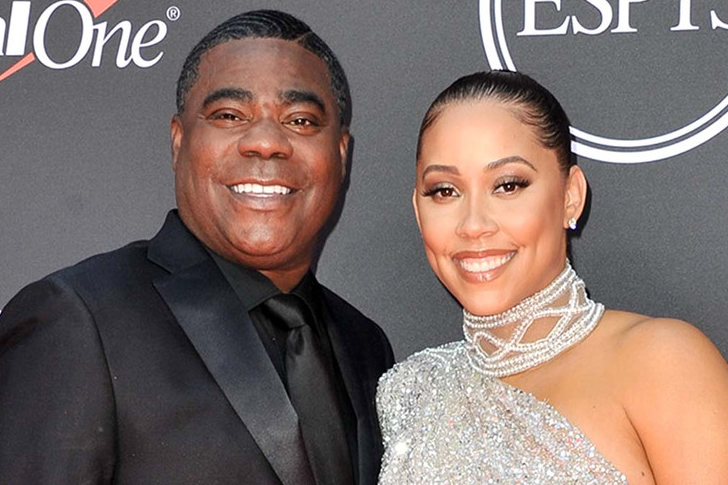 Stand-up comedians Tracy Morgan and Megan Wollover started seeing each other after a blind date in 2011. Things went too fast for the new couple as they got engaged a year after. They have a 7-year-old daughter named Maven Sonae. However, the two halted their wedding after the 30 Rock: One Time Only Special actor got involved in a dangerous accident, leading him to talk to his lawyers and testify before a trial. Wollover was behind him during this challenging time. Eventually, the couple was able to pull through with their wedding and was attended by 150 guests.
Sadly, their seemingly flawless married life ended with filing for separation five years after. In 2020, the ex-couple released their joint statement regarding the end of their marriage. However, the couple never revealed the cause of their separation. Before Wollover, Morgan was previously married to his high school sweetheart Sabina and had three children.
Vanessa Morgan and Michael Kopech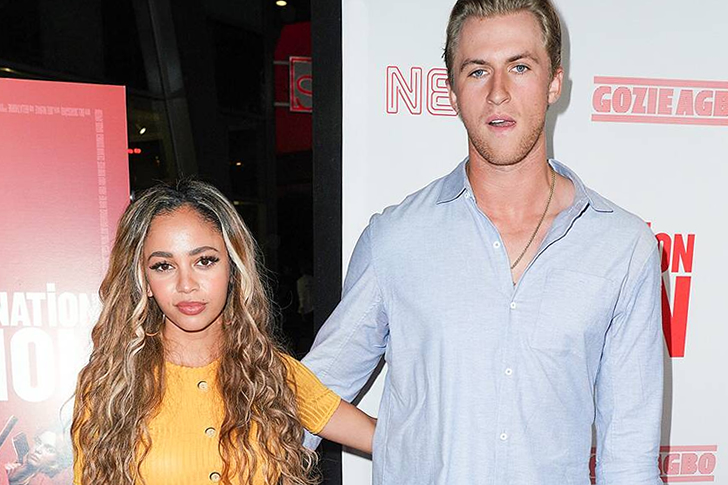 The year 2020 has been a whirlwind ride for Vanessa Morgan and Michael Kopech. The two have dealt with marriage, pregnancy, and separation issues all in one year. The Riverdale actress got engaged with the athlete near the Grand Canyon and married him in January of 2020. A few months into the married life, Morgan announced that she would be having a baby with the Chicago White Sox star player.
However, shocking news surfaced that Kopech sought an attorney for legal separation with Morgan, all while she is pregnant with their child. Amidst dealing with marital issues, Morgan focused on her pregnancy and avoided addressing their current status. Later on, Morgan delivered a healthy baby early in 2021. The actress named their son River. It goes without saying that what the actress went through was challenging. Hopefully, she finds support in the people around her as she goes through this challenging phase.
Danica Patrick & Aaron Rodgers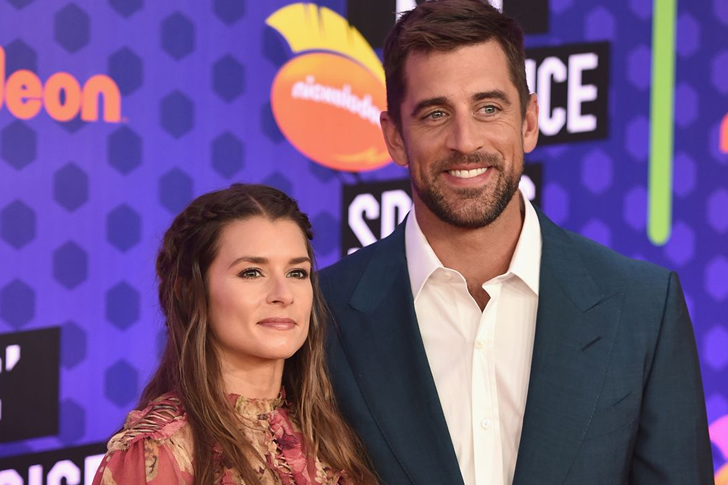 When Green Bay Packers quarterback Aaron Rodgers and former NASCAR driver Danica Patrick got together in 2018, it seemed like they were bound to be the next royal couple in the world of sports. The pair first met in 2012, but it was only in 2018 that they finally made things official. The two only began dating after Patrick split from NASCAR driver Ricky Stenhouse, and Rodgers ended a three-year relationship with actress Oliva Munn. For Patrick's 37th birthday in March 2019, Rodgers surprised her with a romantic trip to the City of Love, Paris. In December of the same year, the power couple purchased themselves a $28 million Malibu mansion. Talk about a life-long investment!
However, when rumors of their breakup spread online, fans of the sports personalities were left wondering. A representative of Rodgers' confirmed that the couple has decided to go their separate ways after two years of dating.
Bill Hader & Rachel Bilson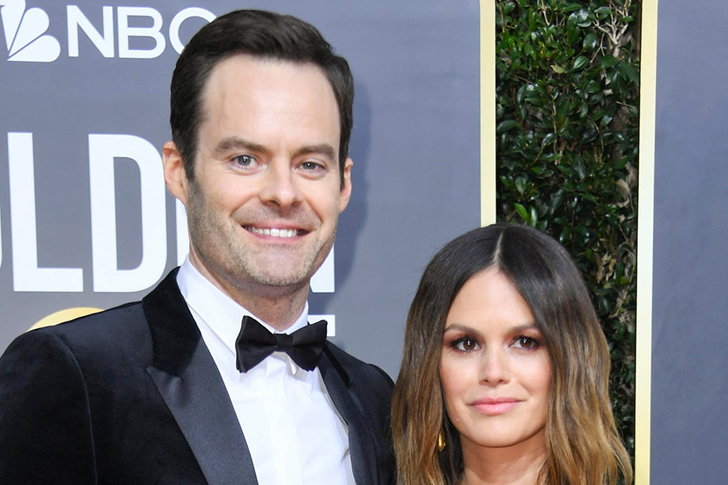 When Rachel Bilson was spotted having coffee with Bill Hader in his hometown in Oklahoma, it seemed like a budding romance produced electricity. If you can recall, Bilson was married to fellow actor Hayden Christensen for ten years. They have a child named Hannah Kathryn, while Hader shared a twelve-year marriage with director Maggie Carey and share three daughters named Hayley, Harper, and Hannah. In 2013, Carey directed the film The To-Do List, which starred both Bilson and Hader.
Hader and Bilson's relationship first stepped out into the limelight when they walked the red carpet in the 2020 Golden Globe Awards together. It is safe to say that the couple spent the first half of 2020 together. However, six months after they debuted their relationship to the public eye, the pair have decided to call it quits. It may have been sad to hear, but perhaps it was for the better.
Armie Hammer & Elizabeth Chambers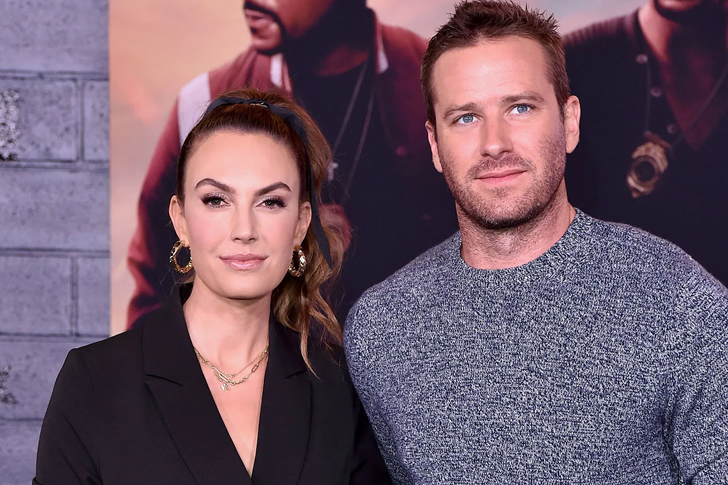 Elizabeth Chambers was dating Armie Hammer's pal when they met in 2006. Given the circumstance, the two remained friends until Chambers broke up with her boyfriend and found comfort in Hammer's arms. The electricity between them seemed undeniable that by 2008 the two started dating. In two years, Hammer popped the question, and they tied the knot in May of 2010. Their fairytale-like love story bore them two lovely children, a daughter named Harper Grace and a son named Ford Armand Douglas. Hammer is best known for his performance in films such as The Social Network, The Lone Ranger, and Call Me By Your Name. Chambers, on the other hand, is a television personality known for her appearances in various Food Network shows.
The couple shared a decade-long and loving marriage before they have decided to go their separate ways. Hammer and Chambers issued a joint statement on their respective Instagram accounts to inform their fans.
Kacey Musgraves and Ruston Kelly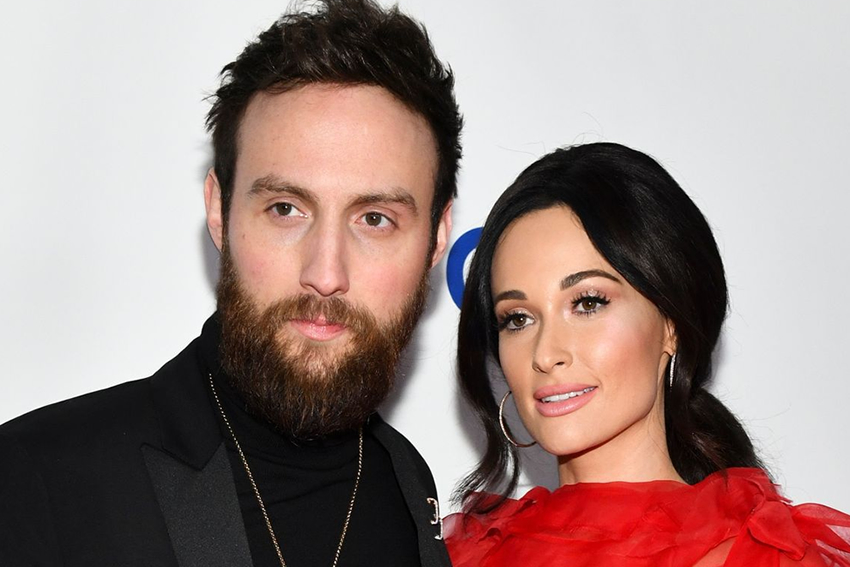 Musicians Kacey Musgraves and Ruston Kelly first met in Nashville when the latter performed at the Bluebird Café. This chance meeting was followed by a songwriting date, and you can bet that the rest was history. By 2016, Kelly popped the question in Musgrave's childhood home but not before decorating her old bedroom with nostalgic ornaments. She gave him her sweet "yes" to the tune of Henry Mancini's Two For The Road playing in the background. Now, fast forward to October of 2017, and the couple has exchanged their vows in the same city they first met. Isn't that romantic?
However, despite their endearing romance, the universe did not spare the couple from the wrath of the year 2020. The couple announced in a joint statement that they have decided to go on separate ways. Despite the sad turn of events, Musgraves and Kelly maintain a certain degree of friendship.
Ryan Seacrest and Shayna Taylor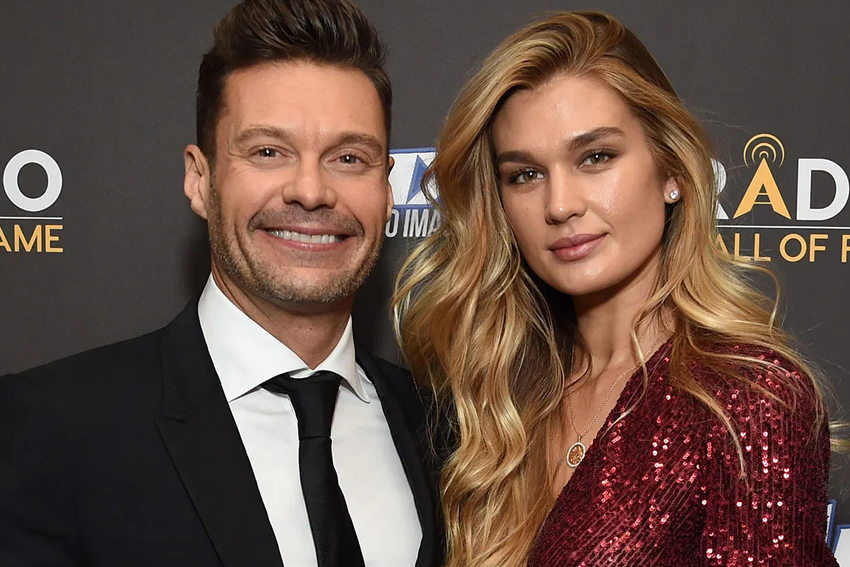 As the old saying goes, "if at first, you don't succeed, try and try again." This creed of perseverance was the center of the relationship between American Idol host Ryan Seacrest and model Shayna Taylor.
The two first reported that they were exclusively dating back in 2013. Since then, the two have broken up and gotten back together three times and celebrated all three anniversaries. Sadly, the couple called it quits again in June of last year, with worldwide issues adding pressure to their relationship. However, the couple admitted that this previous breakup was amicable; who knows what could happen next. Some fans are still holding a certain degree of hope that these two will get back together. Given their history, we say it's definitely possible. If not, then we just hope that they find the right love for themselves soon.
Francesca Farago and Harry Jowsey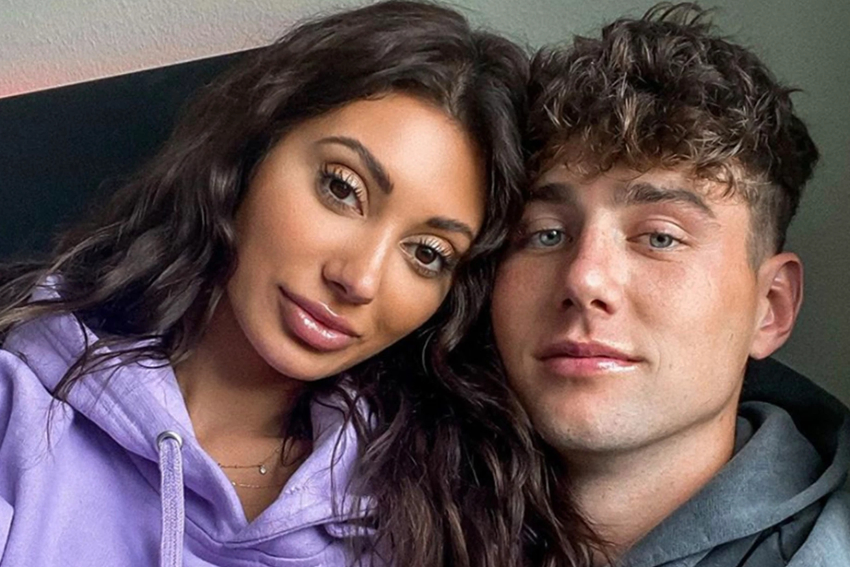 The Too Hot to Handle stars Francesca Farago and Harry Jowsey brought their on-screen romance into their real lives. Farago, who got labeled as the bad girl of the Netflix original show, captivated not only the viewers' hearts but Jowsey's as well. The couple's romance was just beginning to bloom when they left the reality show.
Things were going well between the two despite the situation that the world is going through. Jowsey, who was living in Australia at the time, kept the communication line going with Vancouver-based Farago. One can say that they are the It couple. What's more romantic, though, is that Harry popped the question to Francesca during an online session with their Too Hot To Handle team. However, no matter how much insurance you have prepared, everything in this life is bound to end. The couple has decided to call it quits a year into their relationship.
Colton Underwood and Cassie Randolph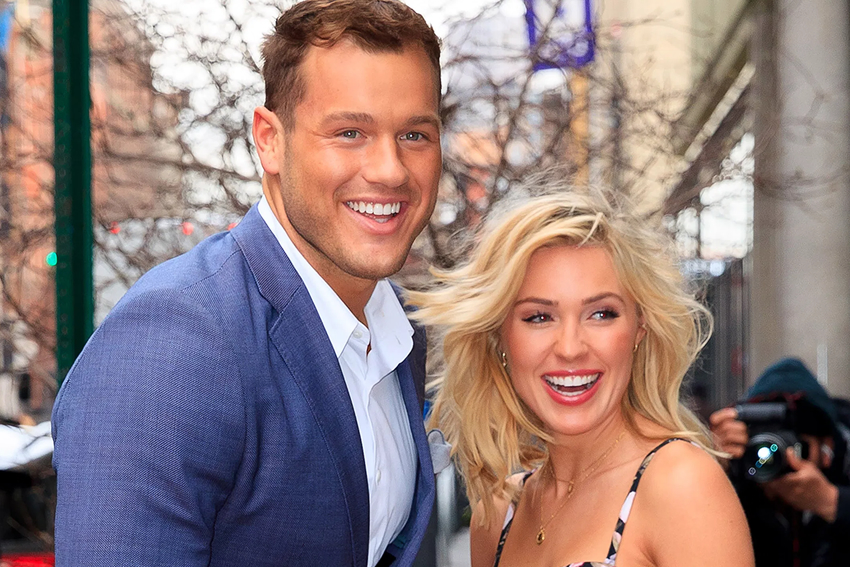 Cassie Randolph and Colton Underwood's relationship on the 23rd season of The Bachelor started as rocky. After a scenic date in Europe, Randolph initially decided to leave the show on its final weeks, but Underwood did not allow the opportunity to pass him by. The former football player knocked on Randolph's door and asked her for another chance, to which she responded positively. They ended the reality show as a couple, and things seemed to run smoothly for the two.
The couple encountered brief hiccups at the beginning of their relationship but celebrated their first anniversary in November of 2019. However, just a few months after their anniversary, Colton got struck by the recent health crisis. Fortunately for him, his girlfriend stayed by his side and helped nurse him to recovery. However, news of the couple's split in May 2020 confirmed the end of their love affair. Recently, Randolph called up her lawyer and filed a restraining order against her former beau due to inappropriate conduct.
Julianne Hough and Brooks Laich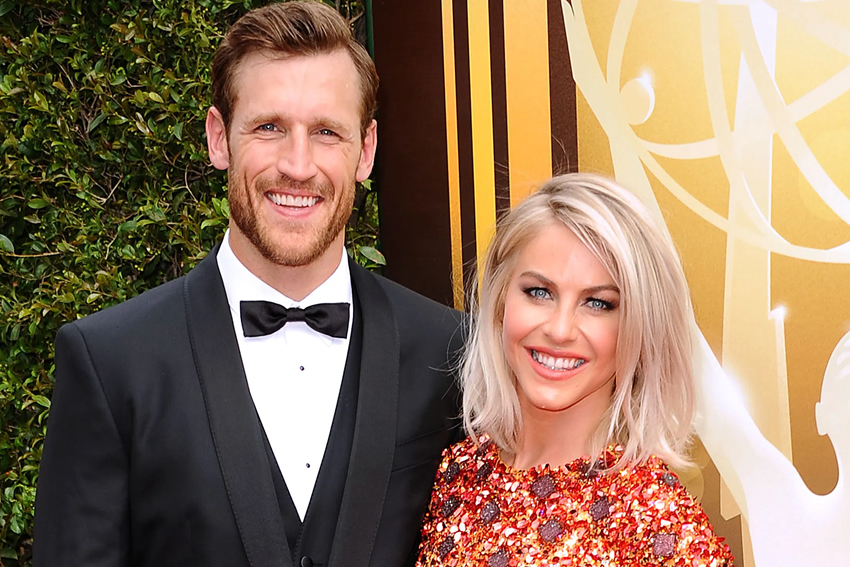 We live in a world where the strong favor the beautiful and vice-versa, and such is the case for the sultry dancer and actress Julianne Hough and retired NHL superstar Brooks Laich. The two first met in December 2013 when actor Teddy Sears from The Flash decided to play cupid by inviting the two over to his house. After a few months, Julianne and Brooks confirmed their match-made-in-heaven relationship and appeared in a slew of tabloid covers, showing them as the newest item for die-hard romantics to root for. After dozens of heart-melting exchanges on social media, Julianne posted on her Instagram in 2015 that they were finally engaged and got married two years later.
Their marriage stayed strong for the years to come but seemingly saw them grow cold towards each other in 2020, where they were reported to undergo quarantine periods away from each other. To give them credit, this was a year that tested even the strongest of relationships and unfortunately took a huge toll on theirs as they decided to separate legally.
Scott Disick and Sofia Richie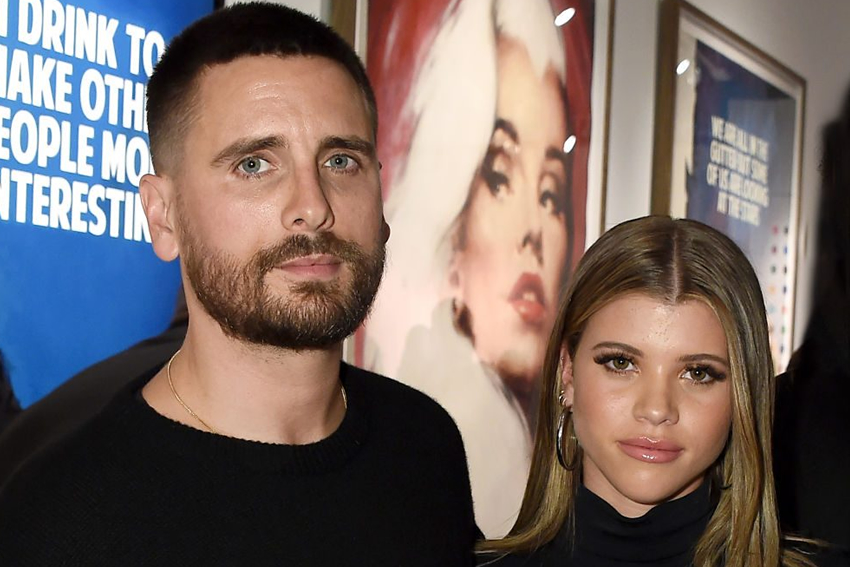 In the age of instant celebrity and overnight fame, very few have taken advantage of it better than the stars of the phenomenal reality-hit Keeping up With Kardashians. Although Scott Disick didn't quite share the same limelight as the Kardashian and Jenner siblings, his flamboyant personality on the show was enough to make a name for himself and earned him enough credit to appear in the various spin-offs. His long-time relationship with the eldest Kourtney has been on and off but was officially off sometime in 2017. Around this year, Scott got reported to be dating model Sophia Richie, Grammy-winner Lionel Richie's daughter.
Despite having a 16-year age gap, it seemed as though the couple worked out the difference, dining out in fancy restaurants and even posting various pictures of them vacationing with Disick's ex, Kourtney, and their kids. As the result of most May-December relationships, though, the two ended their relationship in August 2020.
Megan Fox and Brian Austin Green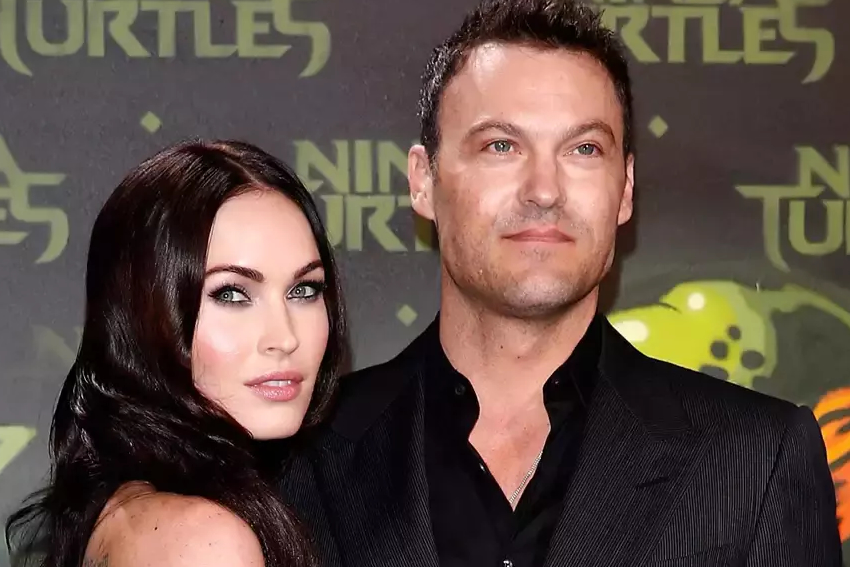 Nobody can probably forget the iconic Megan Fox. Who could, when her gorgeous looks and piercing eyes were on full display in her breakthrough role as Mikaela in the box-office hit Transformers in 2007 and Transformers: Revenge Of The Fallen. After appearing on other established men's magazines like Maxim and Rolling Stone, Megan immediately rose to pop culture stardom.
Despite having several admirers, Megan stood loyal to her beau TV superstar and Beverly Hills 90210 alum Brian Austin Green. The two first met when Brian guested on the show Hope & Faith, where Megan was part of the regular cast. Before her massive explosion to superstardom, the couple was engaged but then called it off in 2009. The following year, the two reconciled and got married in Hawaii and enjoyed a 10-year marriage raising three children in the process. With numerous ups and downs along the way, they finally decided to bring in their lawyer and called it quits in May 2020.
Jaime King and Kyle Newman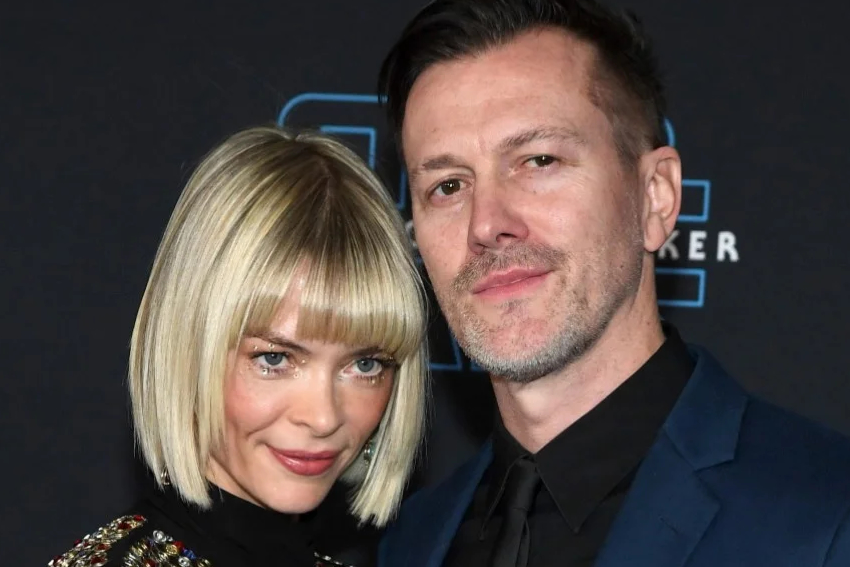 After a highly publicized separation, Jaime King and Kyle Newman are currently battling their children's sole custody. According to ET, lawyers from both King and Newman filed petitions for sole custody of their two sons, James Knight and Leo James. King has already filed a petition against Newman, and previously-filed temporary restraining order against Newman got granted. In it, King requested Newman to stay 100 yards away from her.
For his part, according to court documents acquired by People, Newman accused King of being entirely consumed by her harmful vices for 'the past decade,' adding that she had drained their joint bank account empty. Besides, he stated that he had been the primary caretaker for their children. He also requested that King pays for his legal fees, including a $70,000 repayment to his attorneys. We're hopeful, though, that the couple would reach a healthy settlement.
Mary-Kate Olsen and Olivier Sarkozy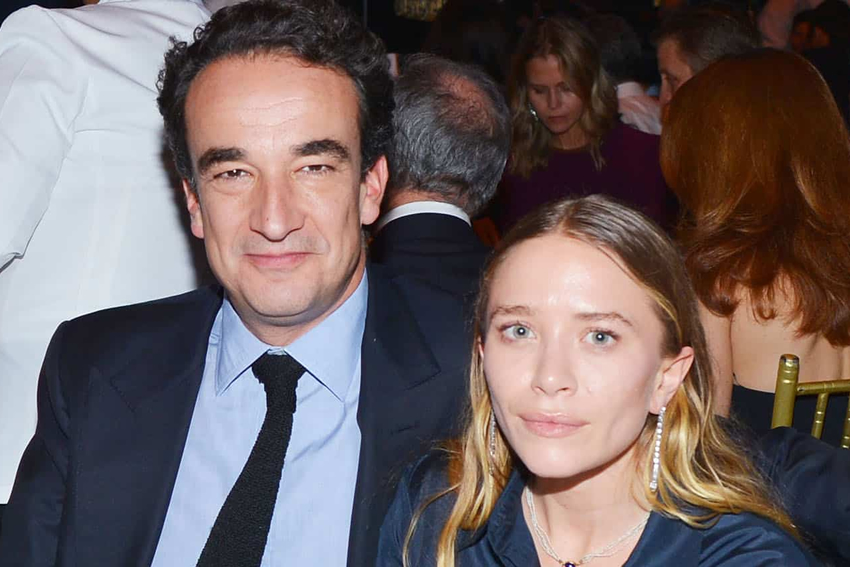 When former child-star turned fashion mogul Mary-Kate Olsen first made public her relationship to French Banker Olivier Sarkozy in 2012, several eyebrows twitched with skepticism. Although most assumed the couple to be quite a mismatch, the two proved that opposites attract. Despite coming from different worlds and having polar personalities, Olsen and Sarkozy were deeply in love and complimented each other's strengths and weaknesses. They got engaged in 2014 and tied the knot the following year in New York City.
The couple lived a relatively private life keeping their appearances minimum in search of the perfect home-work balance. Sarkozy had two children from a previous marriage in which Mary-Kate welcomed step-motherhood with open arms. Everything seemed perfect until things shockingly grew sour. In 2020 when sources reported that Olsen had asked her lawyer to file an emergency order to petition for legal separation with reports claiming Sarkozy has forced her to vacate the apartment they share.
Caterina Scorsone and Rob Giles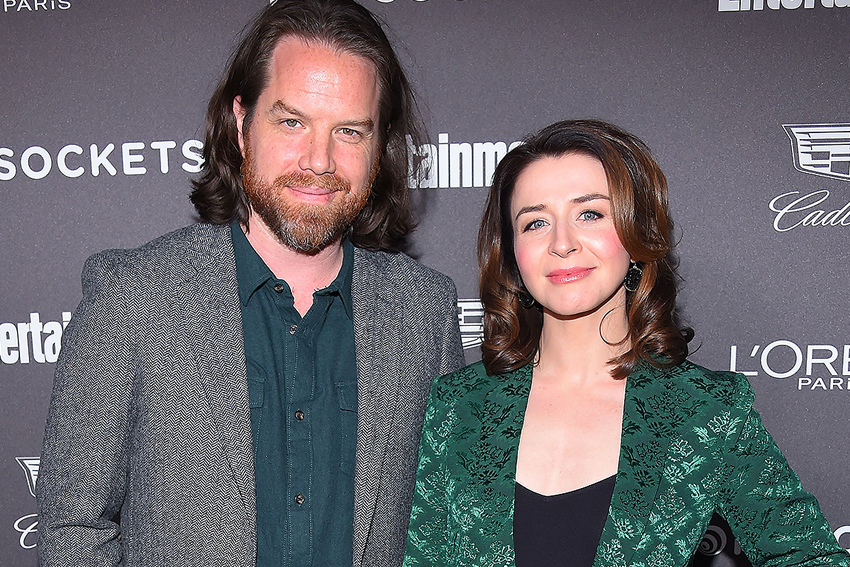 After ten years of marriage, Grey's Anatomy actress Caterina Scorsone called it quits with her husband, singer-songwriter Rob Giles. The separation was confirmed by US Weekly on May 8, 2020, when Scorsone and her lawyer filed for the couple to part ways. The news had also reported that the couple was already separated two months prior. A representative for the couple released a statement to People, saying, "Caterina and Rob have separated. They remain friends and are committed to co-parenting their children in a spirit of love."
The news comes after no posts about Scorsone's husband were found on her Instagram starting October 2019, when the couple had their pregnancy announcement. Scorsone and Giles, who tied the knot in 2009, share three kids. While reserved in her private life, she is open about her daughter Paloma's Down syndrome in recent years.
Kristin Cavallari and Jay Cutler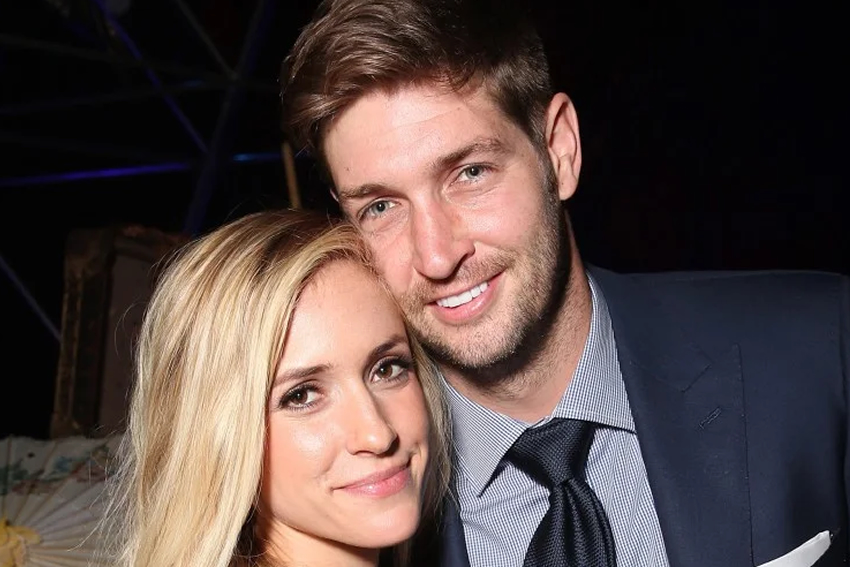 After seven years of being together, reality TV star and jewelry designer Kristin Cavallari and former NFL player Jay Cutler have parted ways. The couple had announced in April that they would part ways after seven years of marriage. Most people knew them for their reality TV series Very Cavallari, which featured Cavallari's jewelry shop, Uncommon James.
They tied the knot in 2013 and shared three children. They have owned properties in Tennessee and Illinois, primarily as investments. However, the couple sold some of their properties at a loss. Their mansion in Nashville, for example, was put up in 2020 for under $5 million — a loss of at least $300,000. However, many fans are still confused about the couple's real status after photos of them together were posted on Instagram in January of 2021. Who knows, maybe there's still hope for these former lovers.
Milo Ventimiglia & Alexis Bledel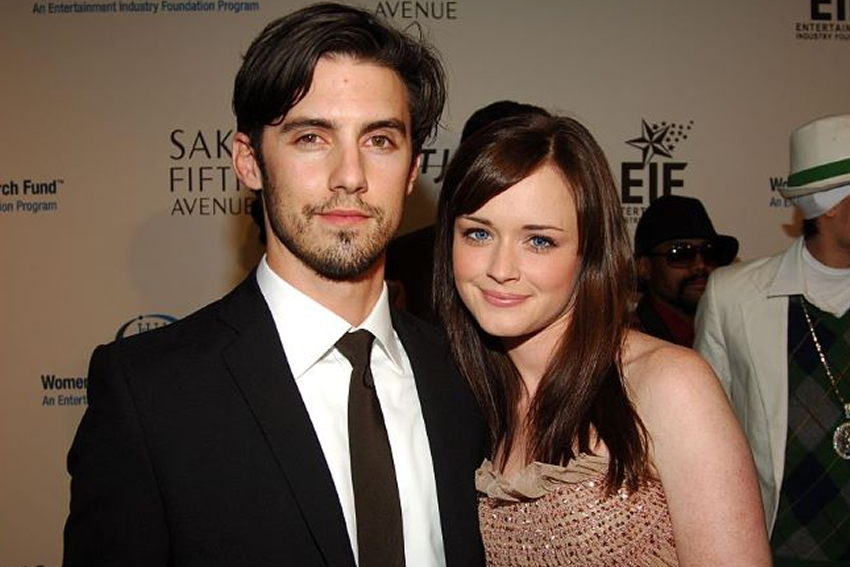 In a case of life imitates art, or the other way around, Milo Ventimiglia and Alexis Bledel have lasted far longer than their on-screen relationship on the WB-CW series Gilmore Girls. In the show, Bledel played Rory Gilmore, who had a massive crush on Jess Mariano, played by Ventimiglia. Even though the couple's relationship would not last in the beloved series, the actors that played them would go on to make investments in a four-year romance from 2002 until 2006. Even though Bledel has been known at that time for keeping her life private, this relationship has caused quite a fan following.
According to CheatSheet, the couple once even thought of marriage in 2006. Sadly by that year, they separated with no explanation. On the plus side, it seems that both have moved on, as when Ventimiglia made a cameo on the Netflix reunion miniseries of the show titled Gilmore Girls: A Year in the Life, both were on cordial terms.
Channing Tatum & Jessie J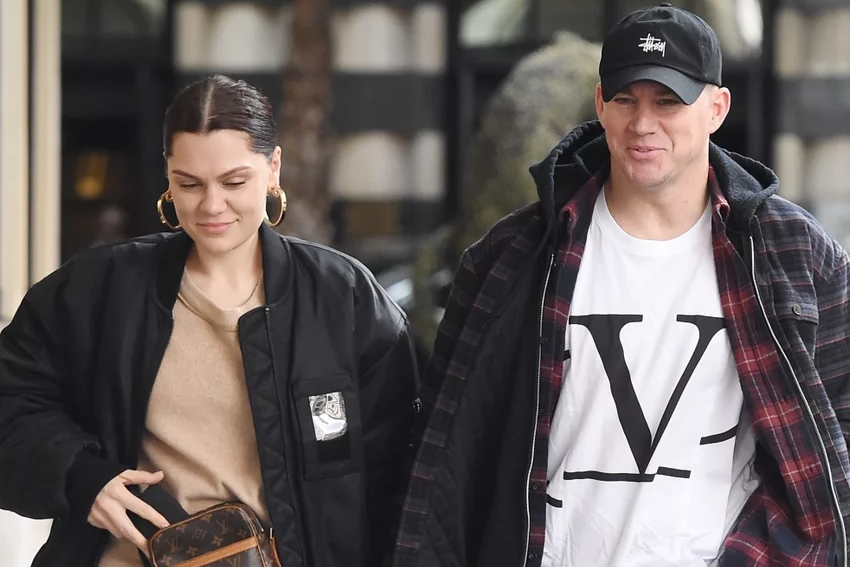 Jessie J and Channing Tatum had officially put an end to their on-again-off-again romance in October 2020. The two have been together for two years, making everyone swoon over their cute love story.
Before they formally broke up, the ex-couple parted ways earlier that year and rekindled their romance in April. Jessie even greeted Channing with a sweet Instagram message on his birthday just weeks before they split. The separation became a huge surprise to their fans, who were still hoping that they would return to each other's arms. Unfortunately, it looks like all the hopes are gone after Channing signed up on the celebrity dating app Raya. By the looks of it, the actor is now on the hunt to find someone new, and he may be looking for a woman who is similar to Jessie or his former partners to some degree.
Chris Randone & Krystal Nielson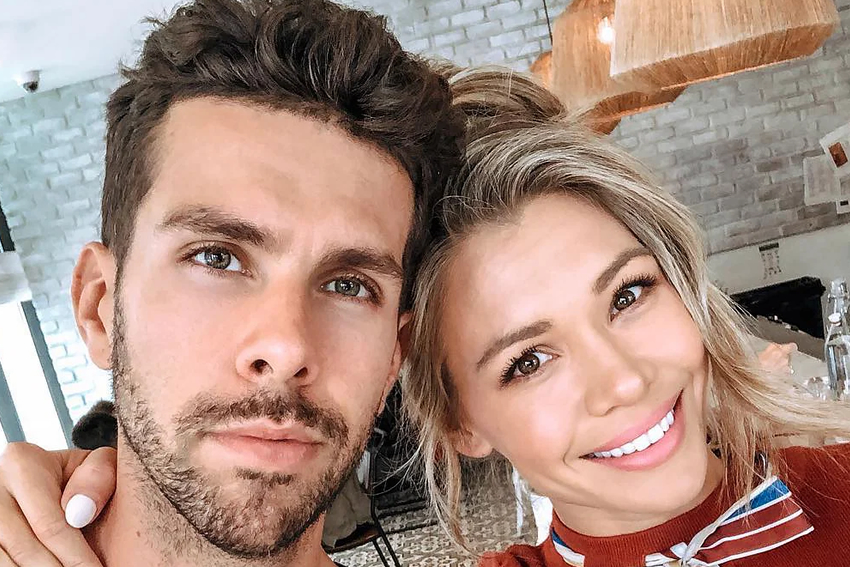 Another sad breakup story is that of Chris Randone and Krystal Nielson. After just eight months of marriage, the couple called in their lawyers' help to fix their legal separation. The two met on the set of Bachelor in Paradise Season 5, and they instantly formed a connection. They started bonding over their experiences as Bachelor and Bachelorette stars. From here, a sweet romance began to brew.
Despite the drama while on the show, everything went well, and Chris asked her hand in marriage, to which, of course, she said yes. After a year, Chris and Krystal returned to Mexico to tie the knot. They even gushed about their marriage life, saying it was great and making them feel more stable. Their relationship grew, and they shared a lot of happy moments together until they announced their separation after another year.
Pamela Anderson & Jon Peters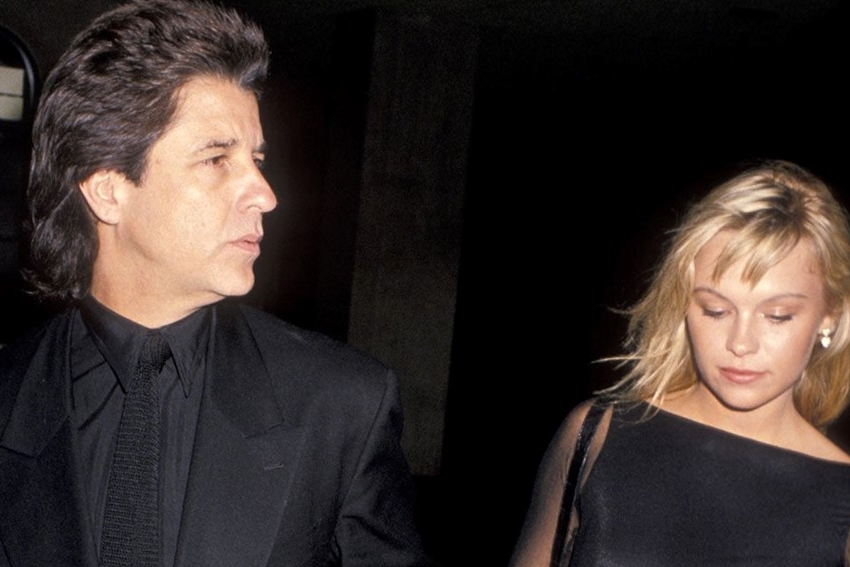 Pamela Anderson and Jon Peters had a controversial uncoupling. Allegedly, the Hollywood producer paid for his now ex-wife's money loans before their union went down the hill after just 12 days. On the other hand, the 53-year-old actress' company claimed Jon asked her for marriage but later realized that she made a terrible mistake to agree. She even said the former hairdresser was "too controlling."
Anyhow, Jon said everything they said against him was a lie, and it was Pamela who popped the question through a text. At the time, he was already engaged, and his fiancée was about to move into his house, but it was Pamela Anderson, and so it was a dream come true. He dropped everything for the former bombshell star and paid $200,000 of her debts. Sadly, Jon said, all he got from Pamela was a breakup.
Joe Amabile & Kendall Long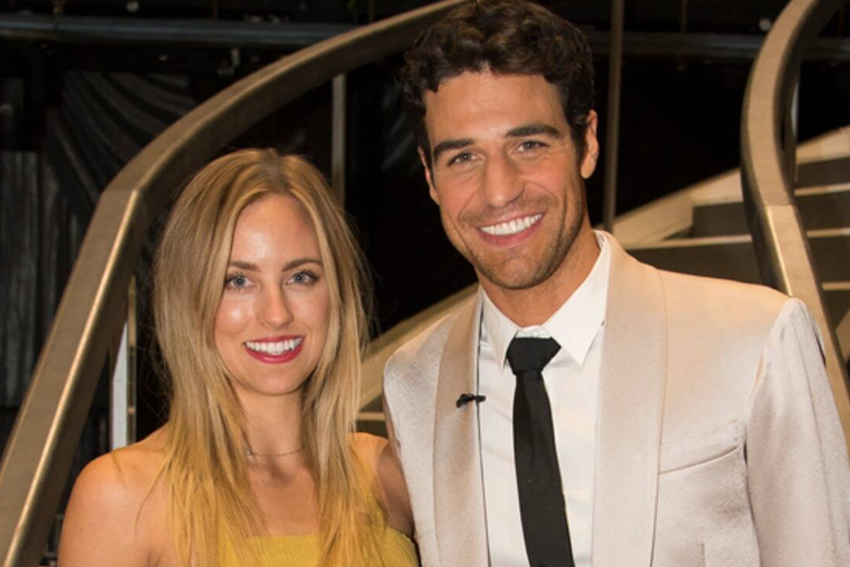 Another failed relationship from Bachelor in Paradise Season 5 is Joe Amabile and Kendall Long. These two met and fell in love on the show's set, but just like Chris Randone and Krystal Nielson, they ended up calling it quits after two years. Talking about their separation, Joe revealed Kendall didn't want to live in Chicago and just wanted to stay in Los Angeles.
From here, a huge conflict began. Joe lives in Chicago, though he temporarily stayed in Southern California with Kendall when they were still together. Although Kendall already told him from the start of their relationship that she would never move, he thought her mind would change in the course of their romance. Unfortunately, it didn't, and so it resulted in a split. Anyhow, Joe was not regretting his decision not to stay in LA to any degree, saying he had no idea what he would do there.
Rihanna & Hassan Jameel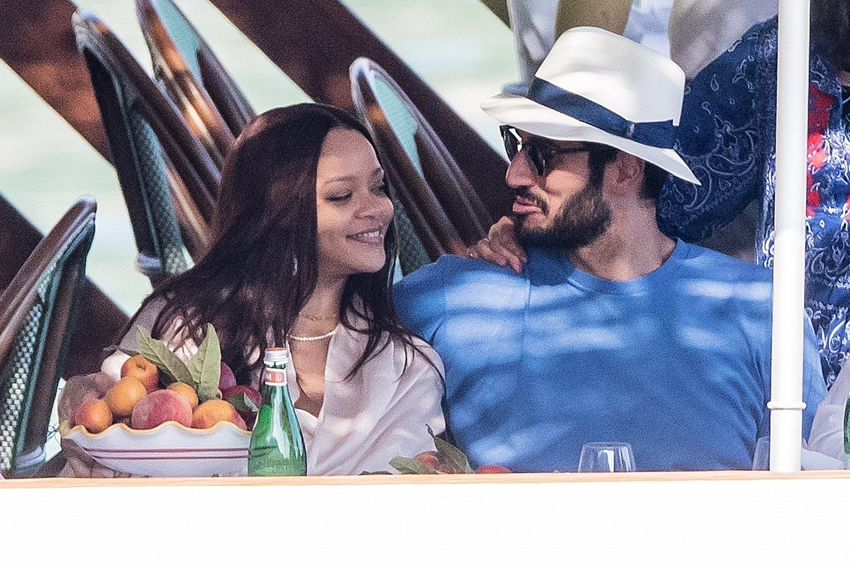 Hassan Jameel is not only good at investments as a successful person in business; he is also good at choosing the right woman for him. The Deputy President and Vice Chairman of Abdul Latif Jameel is the former boyfriend of Rihanna. After three years of romance, however, the pair decided to part ways. What's the reason? According to reports, it was just they weren't a good long-term match.
The two had incredible different lives. As we all know, Rihanna is a singer and actress. Although they are both in the business field, they reportedly find it hard to maintain their romance. In fact, in an interview, the Barbadian beauty revealed she only realized that she needed time for herself in the last couple of years. In those times, she was with Hassan. As mental health is of massive importance for her, Rihanna makes sure she now has personal days for herself.
You've Reached The End