Personal Favorites: Celebrities And Their Rides Of Choice
Celebrities are almost busy every day 24/7. And this hectic schedule often means that they need to go from one place to another – and sometimes it would be as far as to another country, even. But whenever it comes to traveling on land, every celebrity always has their own go-to car to ride.
For this article, we will be talking about celebrities and their cars. A star's taste in vehicles is, more often than not, different from others. Some prefer to make investments in a massive collection that consists of the world's finest luxury and sports vehicles, while others prefer to travel modestly in relatively low-profile cars. Indeed, a few of the world's most famous figures prefer to have beastly muscle cars in their garage, and some would even go as far as spending hundreds of thousands of dollars to pimp them out. Whatever the case may be, we can guarantee that every single car in this list is drool-worthy.
So, without further ado, let's take a look at these celebrities and their vehicles of choice.
1.David Beckham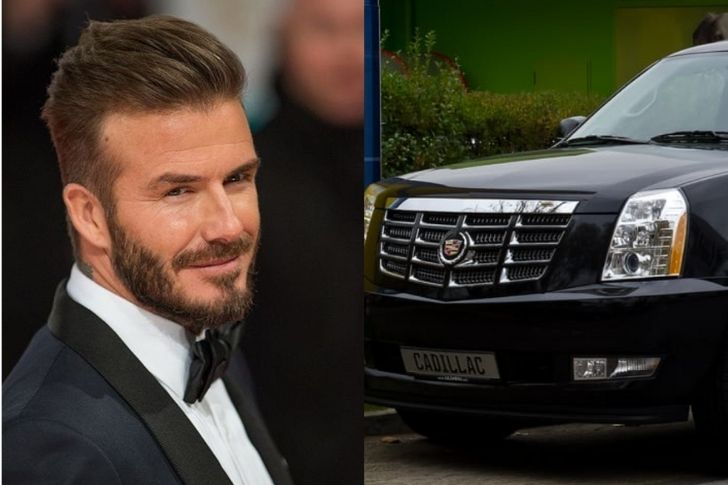 One of the best football players of all time, David Beckham, has made quite a name for himself in the world of sports. After starting his professional sports career when he was only 17 years old, David Beckham won many games with the teams he played with – Beckham is the first Englishman to win a league title in France, United States, Spain, and England.
With the many games he won and the projects he participated in through the years, David Beckham has saved an ample amount of investment money for his massive car collection. The football-player-slash-celebrity has owned around 40 cars, including the Rolls Royce Phantom Drophead and the Cadillac Escalade. With the customizations Beckham made on his vehicles, their prices will undoubtedly increase exponentially.