These Hollywood Celebrities Spend A Fortune On Transformations
Plastic surgery seems taboo until today, though it appears to be quite a norm in the entertainment world. This procedure still raises some eyebrows, questioning the celebrities' move to have their looks altered, but who cares? It's their body and money, anyway, so who are we to intervene?
There's a high standard that comes with being a celebrity, especially in the looks department. Fans expect them to maintain their youthful glow and sexy physique as if they're immortals who are not aging at all. With the degree of pressure that they're feeling, who's to blame?
Celebrities seem to have no choice but to follow what is expected of them, so they opt to go under the knife to improve their appearances. A minor fixing here and there will probably not hurt, though some are overdoing it that it dramatically changes their looks.
Beauty doesn't come cheap, as they say, and here are the celebrities who are willing to spend a fortune to enhance their looks and appear more beautiful.
1. Donatella Versace – $25,000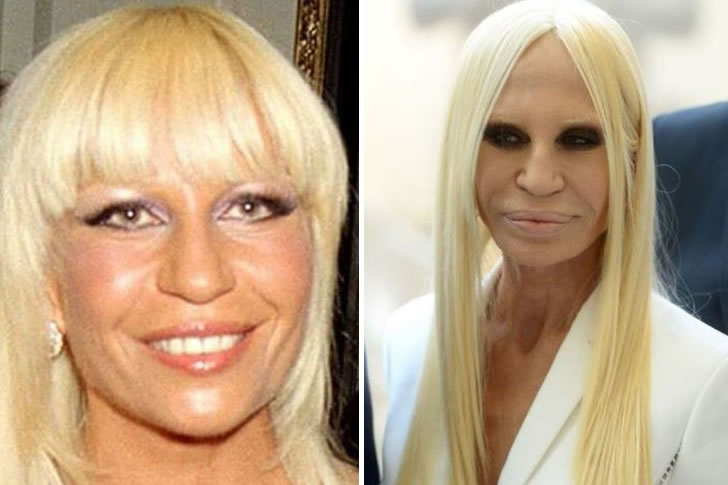 Just by hearing Donatella Versace's last name, anyone would guess that she worth millions. The famous luxury brand Versace was established by her brother, Gianni Versace, which she inherited after his passing. Apart from her wealth and established name in the fashion industry, Donatella is also known for her love for extreme beautification.
Donatella Versace is pretty notorious when it comes to cosmetic surgeries. No one can deny that she went under the knife in the name of beauty, as it seems pretty obvious based on her old photos. Donatella has not confirmed any of it and remains tight-lipped about the procedures. Experts have said that she had several Botox, fillers, and facial reconstructions done on her face. Reportedly, she spent about $25,000 on her augmentations, but we bet that she has spent more than that given the upkeep and after-care procedures.
2. Jane Fonda – Unknown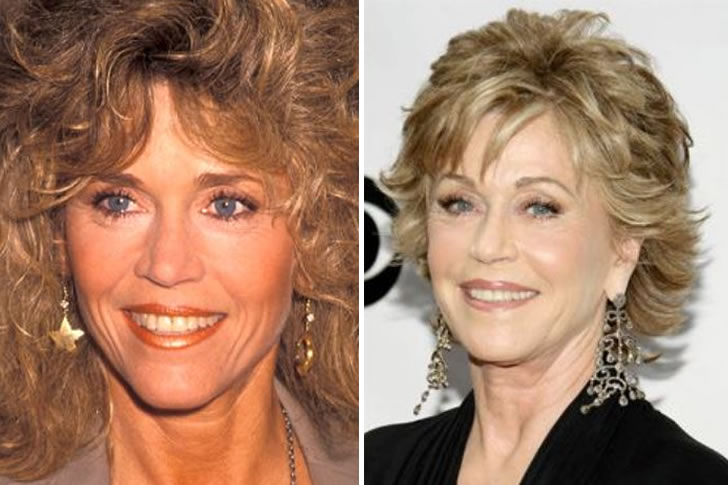 Jane Fonda is a famous actress who began her career in the 1960s. She was born into fame and fortune; her mother was the socialite Frances Ford Seymour while her father was the actor Henry Fonda. Now in her 80s, Fonda has gotten more comfortable with aging and her features. She swears that she will not lay down on the table for more enhancements.
The Grace and Frankie star has admittedly gone through several modifications on her body throughout her life. What started from removing eye bags led to facelifts turned into breast implants and other procedures. Though Fonda could not give the exact amount she spent for them, it probably cost a lot but did not hurt her financial reports one bit. Certainly, Fonda's intention to be at her best always and eliminate her flaws led her to her choices. As she said her farewell to the doctors, she wished that she was more accepting of herself and had the courage to face her fears.
3. Kim Kardashian – $16,500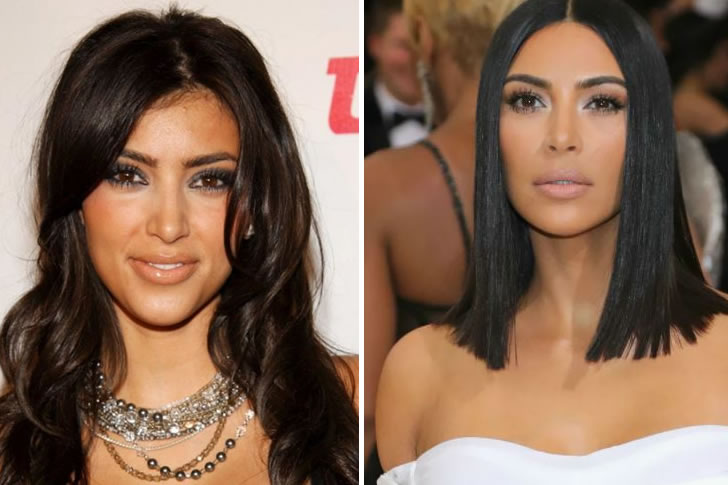 Living life in Hollywood entails being at your best all the time to stay on top. That is why Kim Kardashian, although alluring and beautiful already, opted to get a few surgeries as she feels it will make her the best version of her.
Reportedly, Kim Kardashian spent about $16,500 for beautification surgery both on her face and body. Although the whole Kardashian-Jenner clan are mum about the topic, some experts can attest that she had done multiple enhancements. The reality star's ever-changing appearance can back it up. Her nose and lips seem to be more defined, and her buttocks seem to grow bigger while her waist gets tinier. As this sparks a lot of controversies, Kim used this to her advantage to increase her net worth and credit score. Her popularity gained her tons of projects and advertisements and made her a multimillionaire. Likewise, as she rose to become one of the influential celebrities in Hollywood, she dragged her family to success, making them equally famous and successful too.
4. Sharon Osbourne – $160,000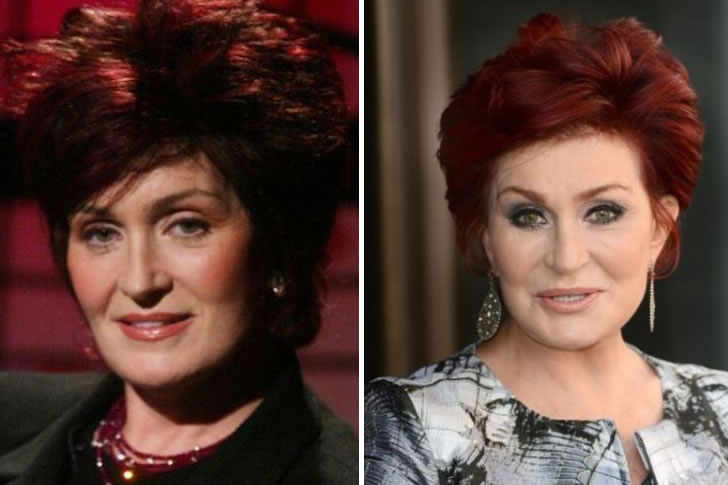 Many plastic surgeons would attest that once you had something done on your face, the tendency to have more surgeries is likely high. In the case of Sharon Osbourne, who has undergone multiple surgeries, she must be one of those celebrities who can't get enough treatments. Mrs. Osbourne has spent a total of $160,000 of her investment money on her surgeries.
She freely admits that she had plastic surgeries. She first had liposuction on her neck, which was followed by chest lift and buttocks lift. Osbourne has had her lips done, as well as a tummy tuck and liposuction on her arms and legs. She is also a fan of facelifts and Botox, which is incredibly visible on her face. Recently, the TV show host shared that she had the scare of her life when she felt an unexplainable pain during her recent facelift. It leaves many of her fans to speculate the end of her trip to the surgery table.
5. La Toya Jackson – Unknown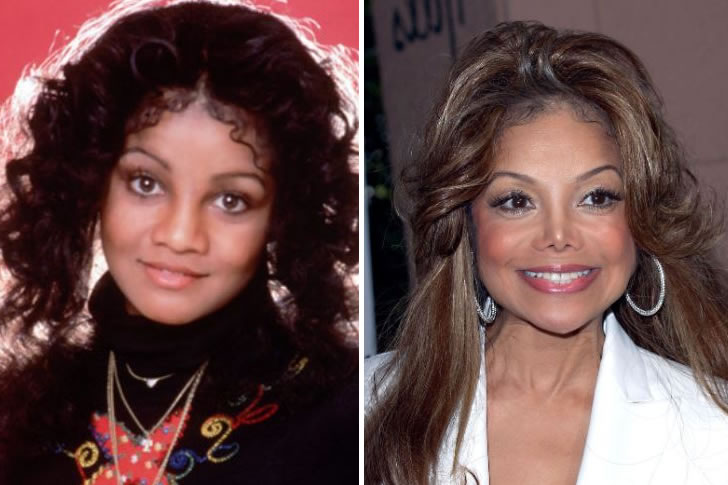 La Toya Jackson belongs to the Jackson family, which she credits for her popularity. She is the sister of music royalties Michael and Janet Jackson. As for La Toya, she diverted her career into modeling. Additionally, she became popular for extensive surgeries that drastically changed her appearance.
The model started young in the industry. Although she is beautiful and alluring already, she must have thought that she needs some enhancements to radiate her beauty even more. Additionally, she seems to be fighting aging scientifically by having several augmentations done to her body. One of the most notable changes to her face is her nose, which has slimmed down over the years. She also has done something on her bosom and had liposuction. The Jackson sister is not very open about her surgeries and has not disclosed the amount she spent on them. Some might have said that she has gone too far, but nonetheless, she seems to be happy and content with her appearance.
6. Mickey Rourke – $36,000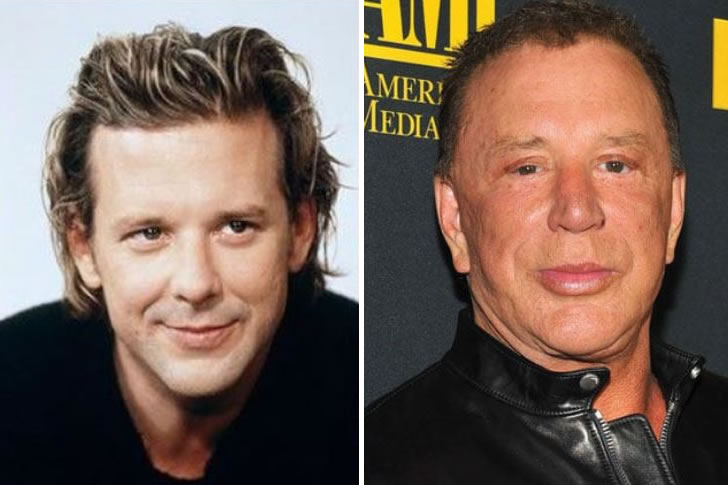 Mickey Rourke is best known for his talent in acting, as well as his good looks. He was considered one of the most handsome actors in the '80s, but his face got botched up pretty bad when he went into the ring and pursued a career in boxing. Rourke seems to be pretty hooked to plastic surgery, having had several alterations done to his face. The procedures cost him $36,000 – a reasonable amount when deducted from his financial reports.
It was a common misconception that only women get concerned about having wrinkles and losing their youthful look. Men also struggle with their looks, just like Rourke. We cannot blame him for wanting his old self back as it is his bread and butter. It then makes sense why Rourke had several facelifts, nose jobs, and Botox. However, his surgeries made him almost unrecognizable to the public.
7. Caitlyn Jenner – $5 Million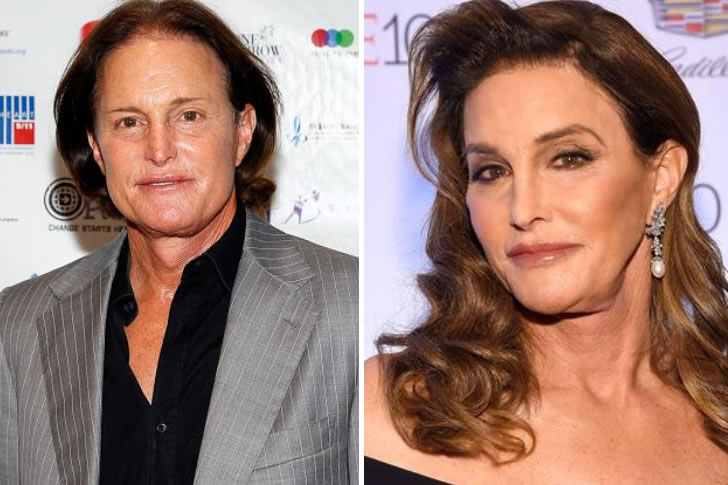 Of course, Caitlyn Jenner will make it to the list. She just spent a whopping $5 million of her investment money to change her appearance to what it looks like today.
The former Olympic athlete and father of the Jenner twins decided to come out and tell the world who she really is in 2016. Her revelation that she was a trans woman shocked the world, but Jenner continued her transition by hiring a trusted plastic surgeon. Her initial step to her transformation was a full-face surgery to help her achieve a feminine face. It includes reshaping her jaws, chin, and nose. Additionally, she also removed her beard and reconstruct her hairline. Caitlyn's second procedure was breast implants, which made her body look more curvy. That is not the end of her quest, though. Caitlyn went under the knife again for gender reassignment, which she says completely transitioned her and erased the last bit of her former self.
8. Lil' Kim – $19,625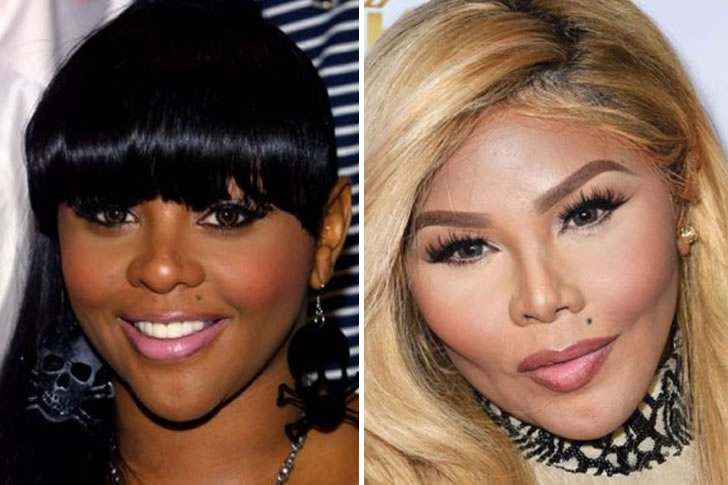 Lil' Kim is a talented singer. She belts out music effortlessly and drags the whole music scene with her sassy style and confidence. In 2016, Lil' Kim surprised everyone as she seems to have changed a lot physically. The 5'2 singer donned a lighter skin tone, a slimmer nose, and plumper cheekbones. Reports say that Lil' Kim spent an estimated $20,000 of her investment money for the procedures.
Her motivation for doing a drastic transformation is not just out of vanity. According to her, she was often told that she was not beautiful enough. As Lil' Kim searched for answers to her dilemmas, she had her skin bleached, which cost her $5000.. She also opted to have her breasts enlarged for $8000 and her nose done for $4000. To make her silhouette even more pronounced, she had liposuction for $3000.
9. Kathy Griffin – $30,000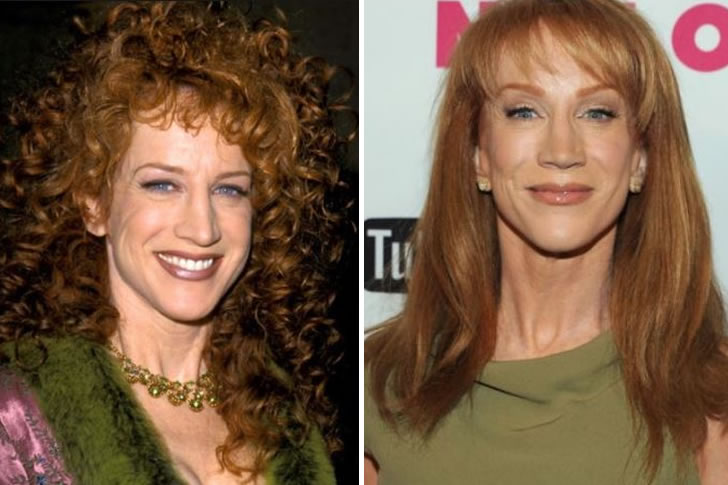 The comedian Kathy Griffin is known for her vocal opinions about anything and everything, including her appearance and plastic surgeries. While other celebs in Hollywood deny their relationship with a plastic surgeon, Griffin talks casually about the works she has done on herself. As such, the comedian has spent about $30,000 for the enhancements, which probably did not cause a dent in her credit score.
Kathy Griffin has gotten rhinoplasty, liposuction, brow lift, and Botox. Additionally, she availed of a chemical peeling to smoothen her skin and veneers to make her pearly whites look great on camera. All of these, according to Griffin, is the result of her wanting to be more attractive and land more projects. Just like any actor, she strives to be at her best as the competition is pretty stiff, so making alterations on her appearance is just part of the job. Griffin also shared that as she competes in the industry, she also struggles with her self-image.
10. Nicki Minaj – $31,200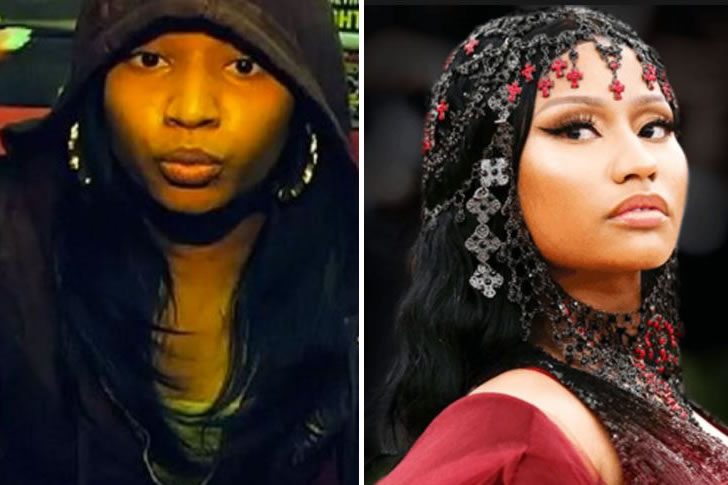 For years, Nicki Minaj has been questioned about the authenticity of her looks, especially her nose. She remained firm and stood her ground that they are unaltered. She credits her enhanced nose to the popular makeup technique of contouring. On the contrary, Minaj reportedly spent roughly $ 31,200 for her surgical makeovers.
The Superbass singer is a picture of flawless skin and a bodacious body. Her talent and swag on the stage greatly match her look that is why she became famous and is envied by many. As she dons the perfect physique, she thanks her doctors who worked on the buttock implants, which cost her about $5000. She also said to have done three surgeries that cost her $11,500 and a skin-lightening treatment that amounts to $1000. Though it sounds that she spends a huge amount on her body, but it was nothing as Nicki Minaj seems to be satisfied with her look.
11. Joan Rivers – $99,000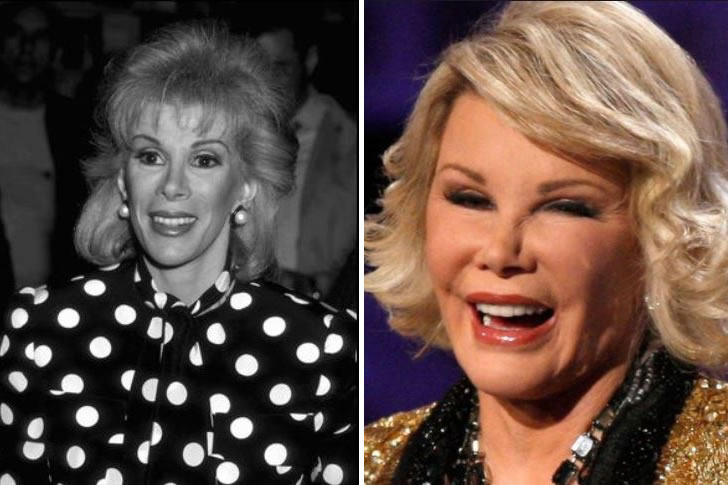 Among the celebrities who seem to have a great passion for their looks and beautification is the late comedian Joan Rivers. She was also among the celebrities who were not shy about her special relationship with her beauty doctor. She even published a book about it. As such, Rivers often joked about her intense sense of going under the knife and said that she will donate her body to Tupperware.
Rivers saw that her appearance is her investment as an entertainer. At an early age, she already got an eyelift. Rivers also had rhinoplasty, Botox, and fillers on her face. She also had liposuction and a facelift several times. Rivers said her huge belief and fascination in plastic surgery was due to thinking that she is ugly and needs to look better. Rivers never stopped her trips to her doctor, although she was usually sent home as she did not need any more treatments. As such, Rivers was never seen as unkempt and was known for looking at her best all the time.
12. Roseanne Barr – $45,000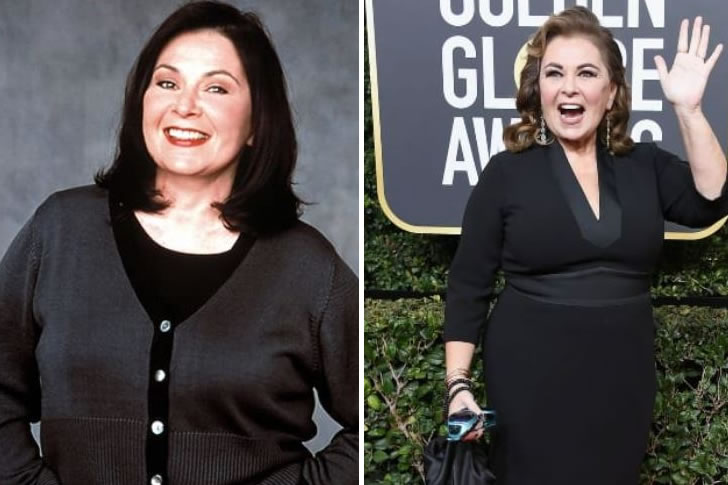 Roseanne Barr might be a tough cookie for some as she is known as the funny woman in Roseanne. Her weight and physical appearance are often the butts of jokes throughout her career, and the moment she had enough of it, she went full swing.
Barr's transformation made her spend a total of $45,000, which didn't really break the bank for her or show any losses in her financial reports. She decided to reduce the size of her chest and have liposuction. As she finally got fitter, she also thought of enhancing her other features. Funny as she is, Barr says that she is inspired by the Kardashians, who have transferred their fat to their buttocks. She also got rhinoplasty and her cheeks contoured, which shocked her fans in a good way. Now, Barr's weight is no longer the center of attention.
13. Tom Jones – $46,000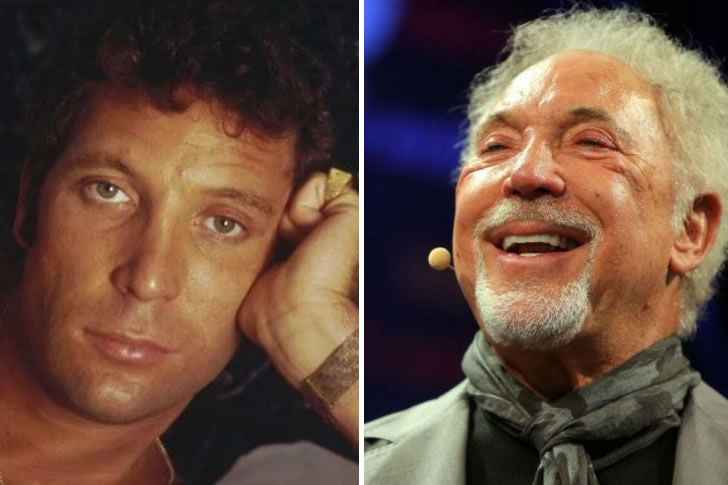 Throughout the years, Tom Jones has not lost his touch as a performer. The hit-maker is not just a great singer but also a matinee idol during his younger years. As his advanced age, he decided to prevent aging by having few cosmetic surgeries. As per the report, Jones has spent about $46000 of his investment money for the operation.
The singer has admitted that he got his chin contoured. The reason he grows beard is to hide the scars from the operation. He also had a nose job and a lower eye operation. Jones also regularly undergoes age-defying treatments and gets Botox, which answers the question of why his face looks wrinkle-free despite his age. He recently decided to mellow down on his beautification surgery as per his doctor's advice. Jones also considered that his fans might not recognize him anymore if he went overboard.
14. Demi Moore – $400,000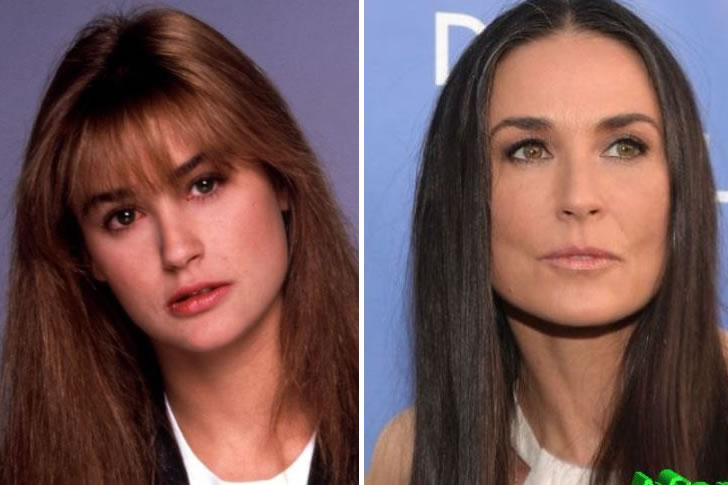 Like the old saying says, quality does not come cheap. The same goes for the likes of Demi Moore, who spent $400,000 on several beauty enhancements. Unlike other celebs who pay less than $100,000, she got what she paid for. Her face, though gone through altercations, seems to look all-natural.
Moore is one of those celebs who looks ageless and youthful. She was able to keep such a look due to her trips to her trusted clinic. She has had her cheeks enhanced and laser procedures for a more flawless skin look. Although she has mentioned that she has done something on her face, most of it was non-surgical procedures. Recently, Moore shocked the media as she seems unrecognizable while walking the catwalk of a fashion show. Rumors swirled that the actress had face surgery, but she quickly dismissed the issue and showed that her face is still the same. She credits her make-up artist for her excellent contouring of her face, which makes her appear as though she got work done.
15. Kris Jenner – $1 Million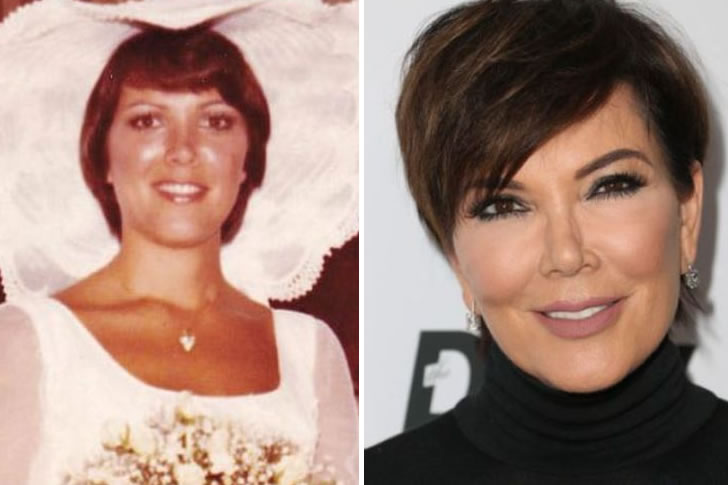 The Kardashian-Jenner matriarch Kris Jenner is not someone who just sits behind and enjoys life outside the spotlight. She has had her fair share of popularity as a good manager to her kids and has an ageless beauty about her. Jenner's best-kept secret in looking youthful as ever is her close relationship with her doctors. She has long been making trips to plastic surgeons decades ago to keep her looking good as ever. In total, she has spent a total of $1 million on all of her beauty procedures. It is quite a large amount, but as what the Kardashians are known for – their appearance is their investment.
Jenner has done it all, according to sources. She had her nose done and gotten procedures like Botox and liposuction. Although she must have had quite serious work done on her body, the results are amazing. She doesn't look botched or waxy. Likewise, she and her kids must have hired the best cosmetic surgeons on the coast as they all look flawless.
16. Kylie Jenner – $2 Million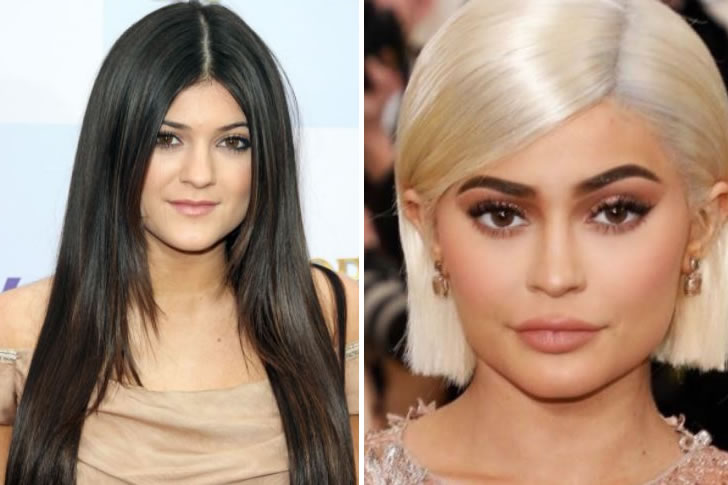 Kylie Jenner can be seen often on her family's reality show, Keeping Up With The Kardashians. At the age of 14, she and her sister Kendall collaborated with a clothing brand. The sisters later established a clothing line of their own called Kendall & Kylie. The socialite is only 23 years old today, yet she has achieved so much, including being the youngest self-made billionaire across the world. Likewise, she is among the most influential celebrities in the industry.
Jenner established Kylie Cosmetics and never expected that it will be a significant success. It must have been a shock to her when she became a billionaire at the young age of 21. The youngest sister of the Kardashian family is somewhat open about the surgeries she has had done on her face. Their family has enough investments to support her going under the knife, so the entrepreneur and model who has tried body modifications and lip fillers.
17. Pete Burns – $38,000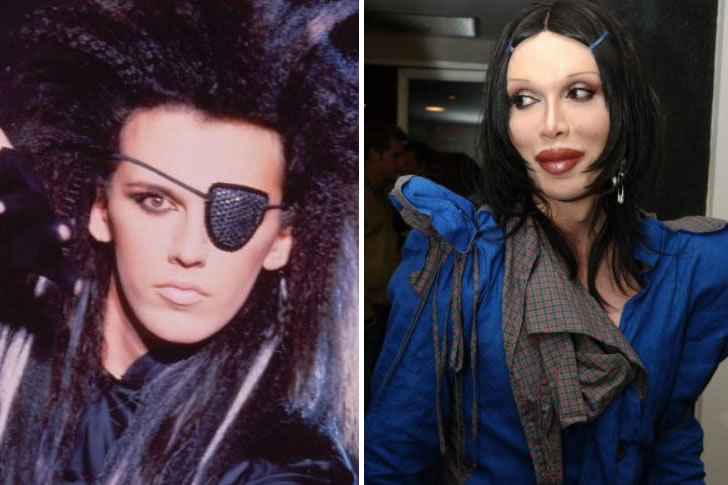 Pete Burns was a notable singer, TV personality, and songwriter. His band gained recognition for their song You Spin Me Round (Like a Record) and gathered acclamations worldwide. Burns made an appearance on Celebrity Big Brother 4, where he won fifth place. Apart from that, he began to star in other reality television shows and became a show presenter.
Burns also enjoyed his career as a solo artist. He released a single, Never Marry an Icon, which received praise from critics. During his appearance on Big Brother's Bit on the Side, he dedicated a song to the contestants. He later fell for the trap of beauty surgeries and became addicted to them. He had cheek implants, nose jobs, and lip enhancements. In 2006, he released a memoir entitled Freak Unique: My Autobiography, where he discussed his cosmetic procedures. He also revealed that spent all of his investment money, which led to him becoming bankrupt.
18. Michael Jackson – $1 Million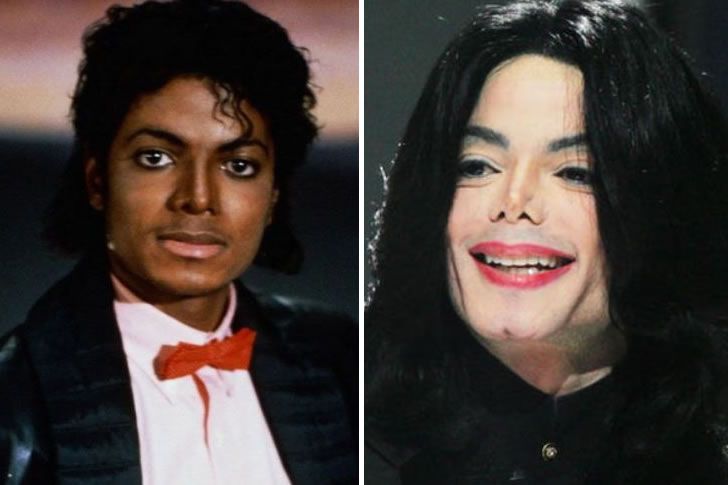 Michael Jackson is the King of Pop and remains as one of the talented musicians in music history. He has been named the Most Successful Entertainer of All Time, and it's easy to see why. Even though he already passed away, many still give him credit for his influence and contributions to the music industry. Over the years, there have been visible changes to the singer's appearance, such as eye lifts, jaw reconstruction, and nose jobs. The costs for these procedures amounted to $1 million, but it must have been chump change for the massively successful performer.
Michael hailed from the famous Jackson family and made his professional debut along with his brothers as a member of the Jackson 5. He gained wider recognition as a solo artist and released the album Off the Wall during the disco era. He found even more success with his hit singles such as Thriller, Billie Jean, and Beat It, to name a few.
19. Jocelyn Wildenstein – $6.7 Million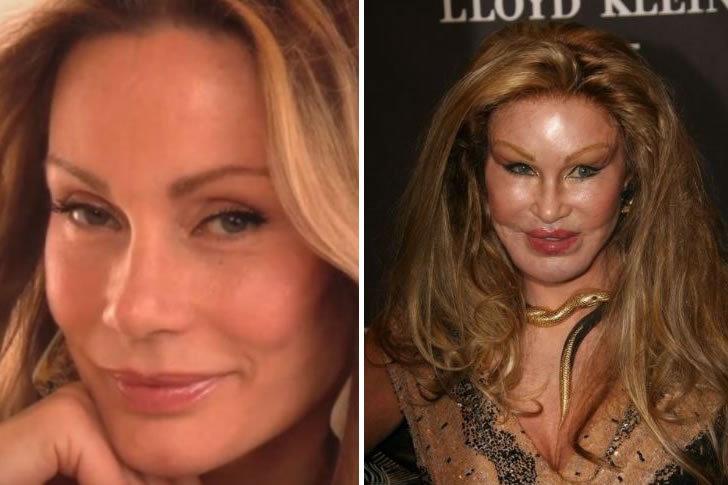 We all know someone who is obsessed with cosmetic surgery, and Jocelyn Wildenstein is no exception. It seems that there is no cosmetic operation that she has not experienced. Regardless of the operations, she still looks a lot like her old self in few ways. Having a catlike appearance earned her nicknames such as Cat Woman, The Bride of Wildenstein, and The Lion Queen.
Wildenstein is a lucky woman because she has more than enough investment money to finance her passion. As a matter of fact, she is the person who likes to spend it more under the knife than buying extravagant clothes. She has spent about $6.7 million so far on all the operations that she has undergone. The socialite lives a lavish lifestyle, and she is not ashamed of the things she spent her money on. Now at 75 years old, the Cat woman is perfectly happy with her choices in life.
20. Rumer Willis – $100,000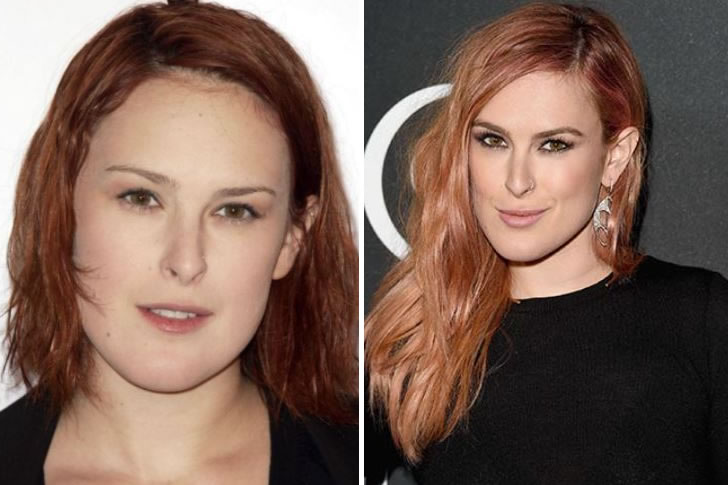 Rumer Willis is a singer and actress just like her mother Demi Moore. It seems that the apple does not fall far from the tree because she has also undergone few procedures on her body. Willis has been seeing her mother's plastic surgeon, but she is not satisfied with the work and keeps going back for more. The surgeries are not cheap, and we are sure that it cost her a considerable amount of her investment money at $100,000.
Willis has appeared in many films like The House Bunny, Hostage, Once Upon a Time in Hollywood, and Sorority Row. In addition, she portrayed Gia Mannetti in the teen drama series 90210. Besides singing and acting, she has dancing skills and won the 20th season of the reality competition Dancing with the Stars. In 2015, she made her Broadway debut as Roxie Hart in Chicago.
21. Blake Lively – $7,500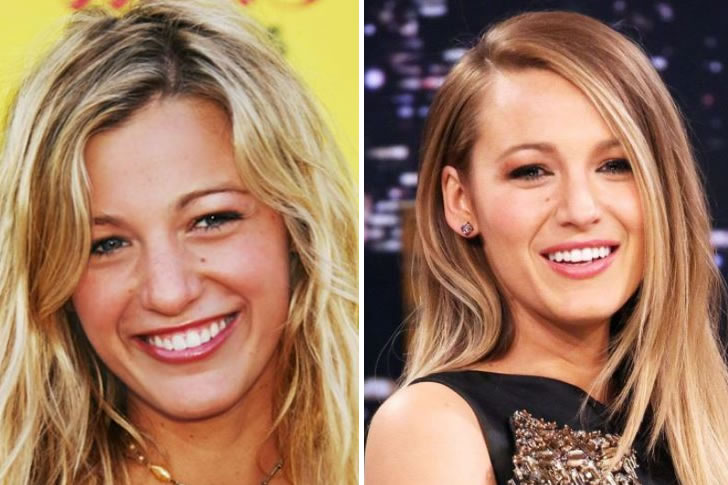 Despite Blake Lively remaining in denial about whether she has undergone operations to enhance her face, it is clear that she had a nose job, eyelifts, and skin-smoothing treatments when you compare her before and now photos. She most likely used her credit cards to pay for the $7,500 cosmetic operations done on her gorgeous face.
Lively already had the actor's blood running through her veins way before she was born. She is the daughter of a well-known actor, Ernie Lively, and made her debut in her father's directorial project, Sandman. From that moment, her career slowly began seeing progress. She starred in The Sisterhood of the Traveling Pants and its sequel. However, her most significant breakthrough was portraying Serena van der Woodsen in the drama series Gossip Girl. No matter how many times she gets plastic surgery, her husband Ryan Reynolds will always support her.
22. Suzanne Somers – $9,000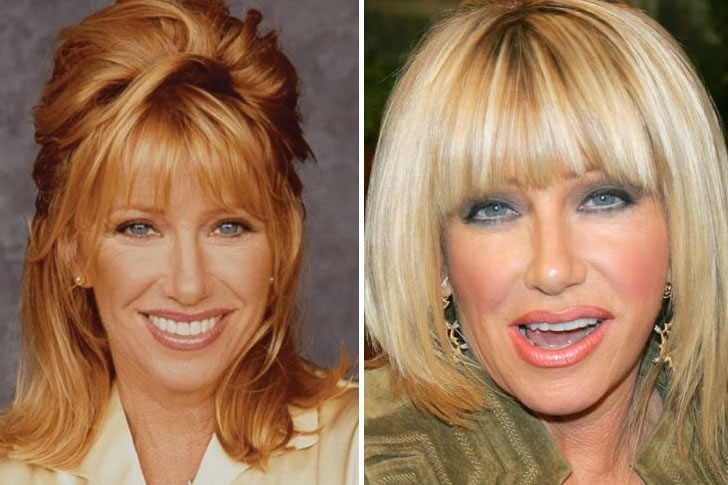 Suzanne Somers is a leading American businesswoman, actress, singer, health spokesperson, and author. Many might recognize her for portraying Chrissy Snow on Three's Company. It was a famous show back in the '70s, and it seems that many are too young to remember it. Nonetheless, Somers has changed over the years and appears different. It is safe to say that she went through various cosmetic procedures. Well, no one can certainly stop her because she has an excellent credit report that proves she can finance the treatments. She has tried Botox injections, lip injections, and eyelid surgery.
Later in life, Somers ventured into writing self-help books. She is the author of including Ageless: The Naked Truth About Bioidentical Hormones and four diet books, a poetry book, and two autobiographies. Her cosmetic surgeries will never define her because if you truly knew the actress, you would know how much she values inner beauty.
23. Natalie Suleman – $12,500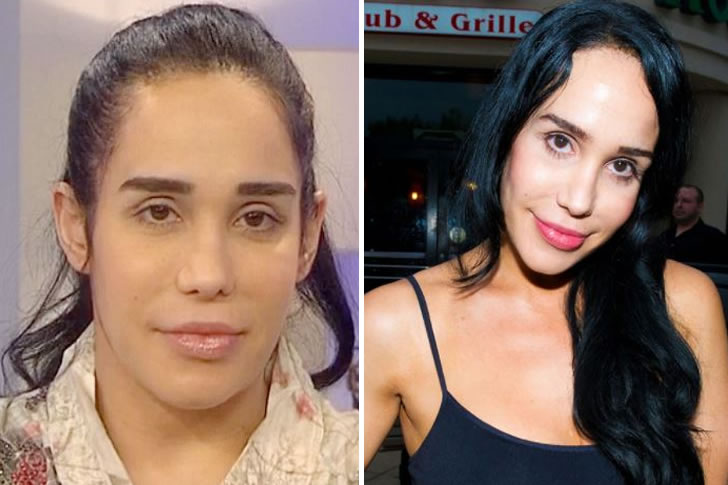 Natalie Suleman's story is an intriguing one. She is well-known as Octomom, having given birth to eight kids all at once. She then appeared on different TV shows and became a TV personality. With the fame she achieved, she was able to bring in a fair amount of investment money to help her raise her eight babies. However, her kids aren't the only thing she spent her newfound wealth on.
With the money, Suleman made a life-changing decision to get body enhancements. She then had a nose job and lip injections. Likewise, she got featured in different talk shows like Idol Gives Back and The Oprah Winfrey Show. The acknowledgment she attained over the years as the Octomom helped her so much in life. Her octoplets are now 12 years old and Suleman reports that they are doing very well.
24. Dolly Parton – $25,000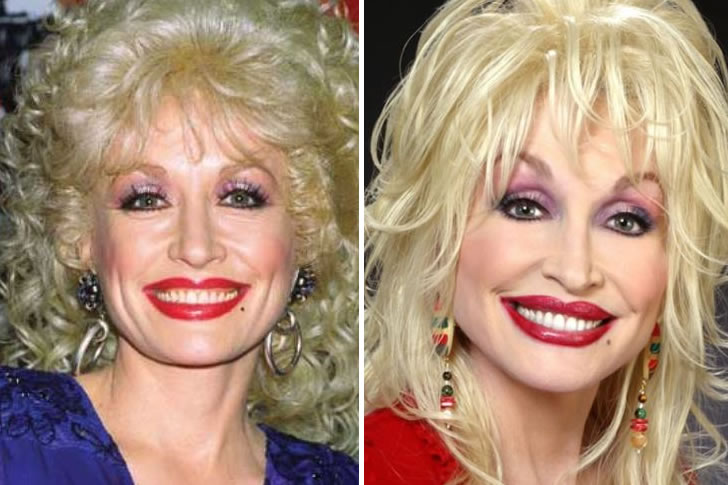 Dolly Parton is an actress, singer, record producer, businesswoman, and songwriter. She is regarded as a part of the greatest singers in the world, and many of her albums have sold a million copies over the world. After she achieved massive success in writing songs for others, she released her debut album Hello, I'm Dolly in 1967. As a country legend, she rarely talks about her cosmetic surgery. Regardless, she was not frightened to admit it, particularly to people who ask her.
The Jolene singer has been honest and even shared that it takes money management and an experienced doctor to look as beautiful as she is today. She is now 75 years old, but her real age is not obvious with her physical appearance. Throughout Parton's career, she attained ten Grammy Awards and 50 nominations, as well as a Lifetime Achievement Award.